Any app on your smartphone can crash at any time for certain reasons. While this may not be a big deal if it occurs to a less significant app but it can be especially if you're into "Facebook-ing" with your phone. Just imagine how you'd feel if Facebook suddenly crashes while you're enjoying having a "chit chat" with a long lost friend. Definitely a bummer, right? In this case, you really need to fix it.
Why Is Facebook Crashing on My iPhone? Find Out and Fix It
Here in this post, I will explicate why Facebook is crashing on your iPhone X and how to fix it with some generic solutions and suggested workarounds. Feel free to refer to this troubleshooting guide whenever you need help with your iPhone X Facebook app problems..
Before we move on, if you have other issues with your iPhone, visit our iPhone X troubleshooting page for we have already addressed some of the most commonly reported issues with the device. Browse through the page to find issues similar with yours. If you still need our assistance after that, then fill up our Android issues questionnaire to contact us.
Possible Causes of Facebook app crashing in iPhone
Several factors may contribute to the Facebook app crashing on your iPhone. Here are some common causes:
Outdated App Version: Using an outdated version of the Facebook app can lead to compatibility issues with your iPhone's operating system, resulting in crashes.
Software Compatibility: In some cases, a recent iOS update may not be fully compatible with the Facebook app, causing conflicts that lead to crashes.
Insufficient Storage: If your iPhone's storage is nearly full, it can affect the performance of apps, including Facebook, resulting in crashes.
Corrupted App Data: Over time, the app's data files may become corrupted or damaged, leading to instability and crashes.
How to fix your iPhone X with Facebook app that keeps crashing
To resolve the issue of Facebook crashing on your iPhone, you can try the following troubleshooting steps:
First solution: Force the app to close.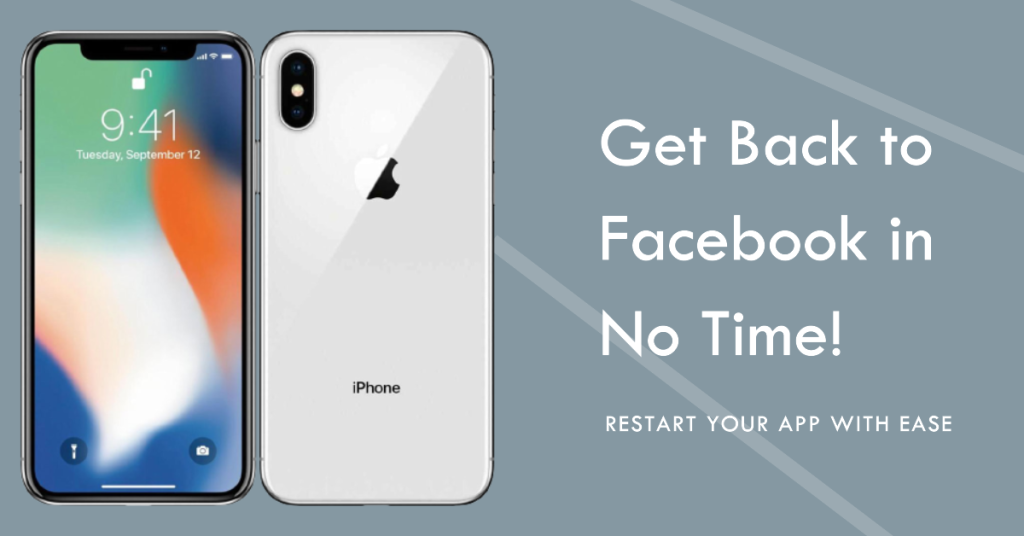 One way to fix a problematic app is to restart the app. If you cannot restart it the usual way like when the app crashes and caused your phone to become unresponsive, then you can do a forced restart. Here's how to force the Facebook app to quit and restart on your iPhone X:
Quickly press the

Home

button twice. Doing so will show up a list of your recently used apps on the

Apps Preview

screen.

Navigate to and then swipe up on the

Facebook

app to clear it.
If you have other apps running in the background, then do the same to force them to close as well. Doing so will prevent any of these apps from causing conflict when running Facebook the next time.
Second solution: Soft reset/reboot your iPhone.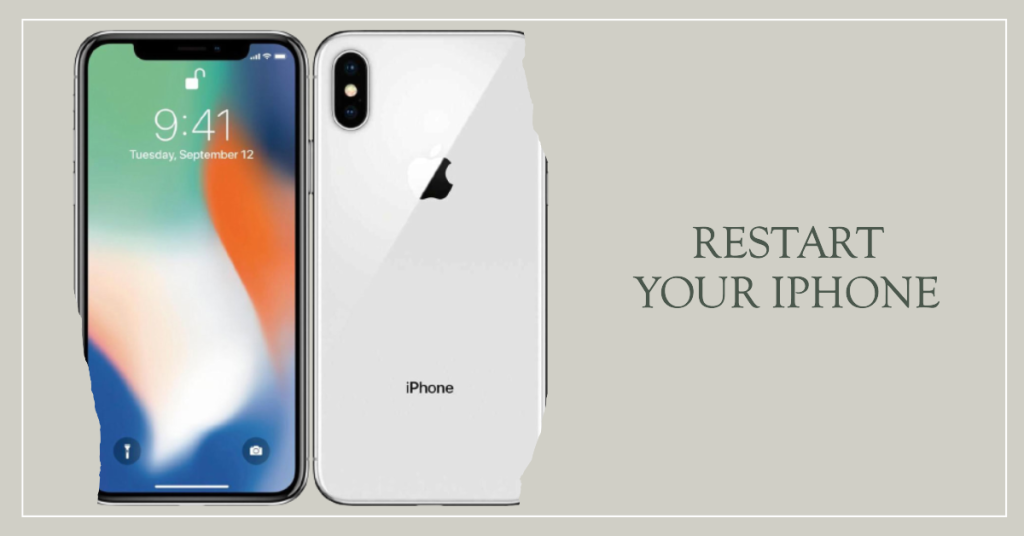 Restarting your iPhone can also fix apps problems and minor glitches in the phone system. If this is the first time Facebook crashes on your iPhone X, then it may be just a random glitch, which can easily be remedied by a restart or soft reset on your device. Here's how you do it:
Press and hold the

Power

button for a few seconds until the

Slide to Power off

menu appears.

Drag the slider from left to right to turn your iPhone completely off.

After 30 seconds, press and hold the

Power

button again until the Apple logo appears.
If your iPhone freezes after Facebook crashes, then you can force it to reboot instead. Here's how it's done:
Press and quickly release the

Volume Up button.

Then press and quickly release the

Volume Down button.

Finally, press and hold the

Side/Power button

until the Apple logo appears.
It's a simulated battery removal procedure that's used to deal issues when the device is unresponsive, frozen or stuck on black screen due to apps or firmware crashes. Similar to a soft reset, a forced restart won't delete your iPhone data.
Third solution: Update iOS to the latest version.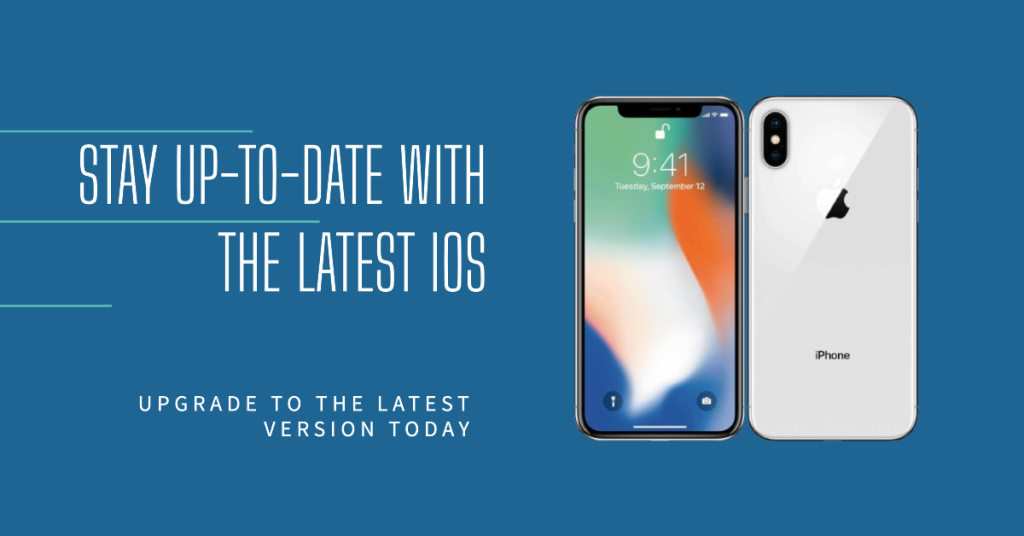 Installing the latest update for your iPhone X can also help especially if the problem is inflicted by some system bugs. Software updates not only bring in new and enhanced features but also fix patches to address certain bugs causing the iPhone or certain functions to become erratic.
To check for software update on your iPhone X, go to Settings-> General-> Software Update menu. An update notification will pop up if an update is available.
Before you download and install an update, be sure to back up your iPhone data for safekeeping. Some updates automatically override the current settings on the iPhone so it's possible to lose any customized options.
Fourth solution: Uninstall and reinstall Facebook.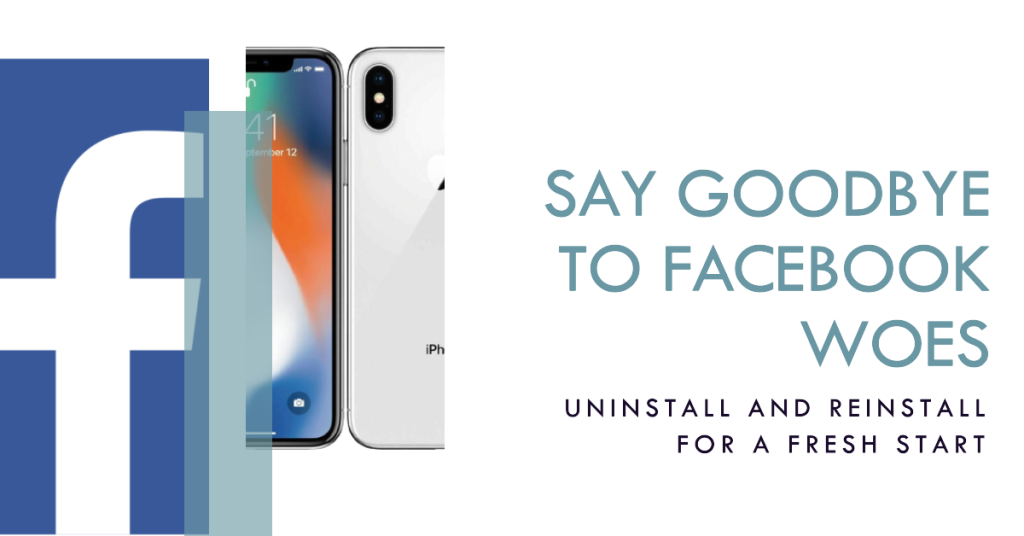 If the Facebook app continues to crash after doing all prior procedures, then you may need to delete or uninstall it from your device. After deleting the app, you can download and install the latest version of Facebook for your iPhone X. To get this done, follow these steps:
Tap and hold on any apps icon from the

Home

screen.

When the icons start to jiggle, tap the

X

in the top corner or the Messenger app icon to uninstall it.

Tap

Delete

to confirm.
After the Facebook app has been successfully uninstalled from your iPhone X, restart your device then head over to the App Store, search for the latest Facebook version for iOS, then download and install it on your iPhone X.
Fifth solution: Reset your iPhone (factory reset).
A factory reset may not be a feasible option but if you really can't live without Facebook on your iPhone, then you can go ahead and reset your iPhone. Just don't forget to back up your data and personal information as they will all be wiped out in the process. When everything is set, follow these steps to reset your iPhone X to its factory defaults:
Tap to open the

Settings

app.

Tap

General

.

Scroll down and tap

Reset

.

Select the option to

Erase all content and settings.

Enter your device passcode to continue.

Confirm iPhone reset.
When the reset is done, your iPhone automatically reboots. By then you can proceed to the initial setup process to use your device again.
Alternatively, you can perform an iOS restore through iTunes on a computer. This can be a better option if your Facebook app starts crashing after installing a new software update or updating your iPhone X to the latest iOS version available. In this case, the blame is likely on the new update so you may opt to go back to the previous iOS version that's stable and bug-free while waiting for Apple to issue a fix. This however can be considered as downgrade but may as well be worth a shot.
Seek more help
Contact Facebook Help Center to escalate the problem you have with the app. It might be due to a more intricate bug that requires a fix patch. Facebook typically rolls out update containing bug fixes so better let them know of the problem so they can include the necessary fix in their next update.
Connect with us
If you need more help with the use of certain functions and features of the new Apple iPhone X smartphone, feel free to visit our Tutorial Page. There you can find a list of how-to contents, step-by-step tutorials, as well as answers to FAQs regarding iPhone 8. If you have other concerns or encountered some troubles while using the phone, you can reach us through this form. Just be sure to tell us more details of the problem or device issue(s) you may have and we will be more than happy to assist you further.
Posts you may also like to check out: