Charging issues are among the most common problems any iPhone owner may encounter without any precedent. The thing is it could happen even to the new #Apple #iPhone7 (and iPhone 7 Plus) without manifesting any cause. Charging issues may be due to a firmware (or software) issue or a hardware problem that's preventing the phone from properly detecting current that flows through its logic board.
iPhone wont charge?
Simply follow these 3 steps to fix your iPhone with ReiBoot, No data loss, FREE
Click to download ReiBoot to your PC or MAC
Connect your device
Run ReiBoot to resolve the issue
Work for iPad & iPhone 14/13/12/11/XS/XR/S/8/7/6/5s/5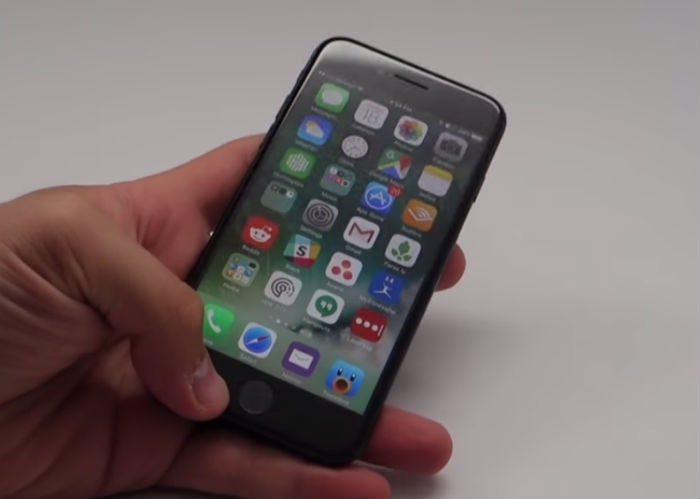 Smartphones are very complex electronic gadgets and while we are used to believe that charging is just a matter of pushing electric current into the battery from the power adapter (hardware to hardware), it's not. The fact is that the firmware also plays a great role in allowing current to flow to the battery not to mention that electricity must also pass through a logic board first.
So, basically, it is impossible to immediately know the reason why your new iPhone 7 isn't charging without doing some troubleshooting. In this post, I will walk you through in finding the culprit and eventually fixing the problem. So, read on to understand more about this issue and learn how to fix it given that it's not caused by a serious hardware problem.
Before going any further though, if you have other concerns with your new iPhone, make sure you drop by our iPhone 7 troubleshooting page for we have already started supporting the device. Moreover, if you need further assistance, you can always contact us by completing our iPhone issues questionnaire and providing us with sufficient information about the problem.
Troubleshooting iPhone 7 that's not charging
We've already established that the iPhone 7 charging process isn't just a hardware-to-hardware situation but that the firmware also plays a great role in allowing the battery to charge. With this, we need to rule out a few possibilities to know if the problem is with the firmware or the hardware.
Step 1: Make sure it isn't just a firmware crash or unresponsive screen issue
While Apple did a great job in developing a very stable operating system, there are times when the firmware crashes and when it happens, the phone may freeze and become unresponsive with a blank screen. Apple engineers already thought of this that's why there's a very simple method you can use to try to bring the phone back to life in a minute or two–forced reboot.
Press and hold the Volume Down button first and then press and hold the Power key.

Keep them held together for 5 to 10 seconds.

The phone should reboot (95% of the time provided there's enough battery) and bring you back to the home screen.
Once the device is already active and ready for use, try plugging the charger into the power source and connect the cable to your phone's charging port. If the iPhone responds and charges, then problem solved, otherwise, continue with your troubleshooting.
Step 2: Verify if it's the power adapter that has a problem
The power adapter or popularly know as the charger is the primary source of power that's stored in your phone's battery. If damaged, naturally, the phone won't charge or can't continue charging as the amount of current being pushed to the phone may be too little or too much especially if the regulator is damaged. Prolonged used of defective charger may result to battery problems or even damage the phone itself that's why it's imperative you check on it immediately after you discover the phone isn't charging.
Liquid damage is one of the most common causes charger problems so try to check if you can find residue of water or any liquid for that matter in the charger's port. You will also need to check if the pins in the port got bent for some reason because if so, the problem may be as minor as a contacts issue. Apple may offer to replace a defective charger provided that it wasn't damaged by any liquid agents.
Moreover, try plugging the charger to a different power outlet just to make sure it's not a source problem. You may also try connecting other devices to the charger to see if they would charge because if so, then the power adapter may be just okay.
Step 3: Verify it's not an issue with the cable
It's much easier to check the cable. First, physically inspect it for breaks from one end to another. Then check both ends for some inconsistencies in the connectors. If one of them is missing or bent, then you probably need to get a new cable or a charging kit.
If you can't find any physical issues with the cable, then the next thing you should is to connect your iPhone 7 to your computer to see if it gets detected and recognized. If the cable has a break, the phone won't be detected by any computer and this is the best way to verify what the problem really is.
Furthermore, get a Q tip and with the help of alcohol, clean the connectors on both ends of the cable. This rules out the possibility that the problem is caused by improper contacts.
Step 4: Check your phone's charging or utility port
With the charger and cable problems ruled out, it's now time to check the phone itself. The best you can do is check the utility port itself to check if there are foreign materials that hinder proper contacts between connectors of the phone and the cable. Try to find lint, debris or any sign of corrosion. Also check for liquid residue because one pin is connected to the other with the help of liquid, it will result to improper to no charging.
Step 5: Set an appointment with a tech at Apple Store
This, of course, is your last option should the problem remain after following steps 1 through 4. Don't stress yourself out so much if your new iPhone 7 got a problem as Apple would always replace units that are defective provided the issue wasn't caused by liquid or physical damage.
It's your phone so you should have an information as to what happened before the problem occurred. My point is, tell the technician what happened or what you think caused the problem so it would be easier for him to diagnose the issue.
I hope that this troubleshooting page can help you.
Connect with Us
If you need more help with the use of certain functions and features of the new Apple iPhone 7 smartphone, feel free to visit our Tutorial Page. There you can find a list of how-to contents, step-by-step tutorials, as well as answers to FAQs regarding iPhone 7. If you have other concerns or encountered some troubles while using the phone, you can reach us through this form. Just be sure to tell us more details of the problem or device issue(s) you may have and we will be more than happy to assist you further.