The most common reasons why you're getting the No SIM card or Invalid SIM error are broken card or it's loosely seated.
You will be able to get rid of the error or fix the problem by yourself if it's just the case, although you may need to do a couple of easy procedures to be able to do that.
But aside from that, it's also possible that there's a problem with the network and that your iPhone cannot connect to it properly, and thus, getting the error. But even if that's the case, it will actually only last for a few minutes to an hour, as long as the problem isn't that serious.
If you are one of the owners of the iPhone 13 that's bugged by the No SIM card error or Invalid SIM, continue reading as we may be able to help you in this post.
Troubleshooting SIM Card error on iPhone 13
There are, of course, other factors you have to consider as to why such a problem occurs. That's why after doing the most basic troubleshooting procedures and you're still getting the same error, there are other solutions you have to try.
Some of them might be a little complicated, but you should be able to do them.
When you're getting the Invalid SIM card error, some services will not work like the cellular data. If that doesn't work, then you won't be able to send and receive text messages or phone calls. But as long as your iPhone is in good condition, such a problem can be just a minor one.
Here are some of the things you have to do to fix this problem:
First solution: Force restart your iPhone
The very first thing you need to do is to refresh your iPhone 13's memory. It is always possible that such a problem is just due to a minor glitch in the system. If that's the case, then doing the forced restart will be enough to rectify the problem.
Here's how you do that:
Step 1: Quickly press and release the Volume Up button.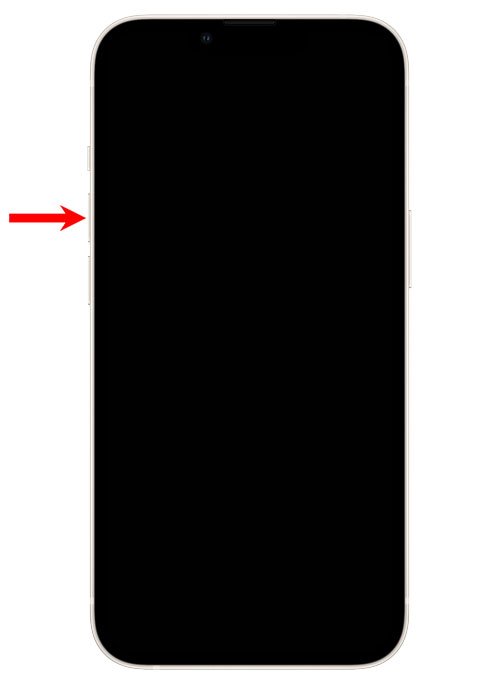 Step 2: Press and quickly release the Volume Down button.
Step 3: Immediately after releasing the Volume button, press and hold the Power key for 8 seconds.
Step 4: When the Apple logo appears, release the power button and allow your iPhone 13 to continue the boot process.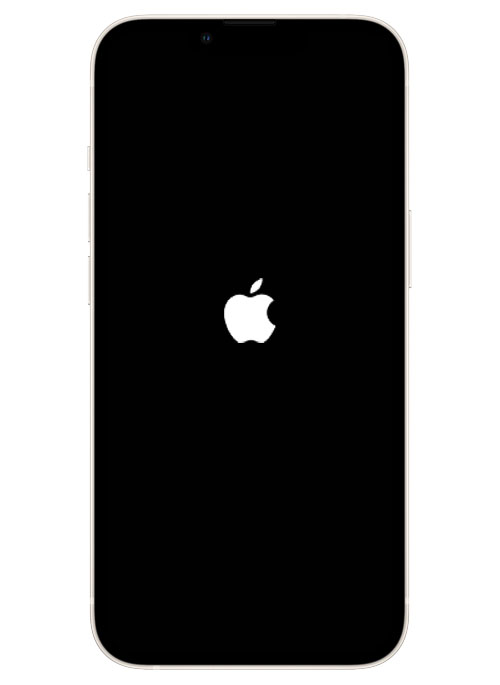 Once your iPhone has finished rebooting, try to see if you're still getting the No SIM card error or anything that's related to your SIM card.
Second solution: Reseat the SIM card
After doing the forced restart on your iPhone 13 and it still can read the SIM card, then it's possible that it is loosely seated. To rule out such a possibility, you have to take it out and then reseat it.
Step 1: Turn off your iPhone completely.
Step 2: Insert the SIM ejector into the small hole on the SIM tray. The SIM tray is found on the side of your iPhone.
Step 3: Gently push the SIM ejector tool until the tray pops out.
Step 4: Remove the SIM card from the tray and inspect it for any signs of damage like liquid traces and scratches.
If there's none, place the SIM card back into the tray in the same position and orientation before it was removed.
Step 5: Push the SIM card tray back into the phone until it's locked.
Now wait until your iPhone 13 reads the SIM card. If it still says Invalid SIM, then it's a possible SIM card issue in which you have to call your service provider and have it replaced. However, we suggest you do the next procedures first.
Third solution: Try enabling Airplane Mode for a few seconds
It might not make sense for some but many iPhone users found success in using this procedure to fix problems like this. So it's worth a try, after all, it only takes a few seconds to do it.
But what it actually does is disconnect all the wireless communications in your iPhone. Once it's re-enabled, it will force your device to reconnect to the networks.
Step 1: Swipe down from the top-right corner of the screen to pull down the Control center.
Step 2: Find the Airplane Mode icon and tap on it to enable it.
Step 3: After a few seconds, tap on the icon again to disable it.
Now wait as your iPhone 13 reconnects to the networks. If it still says No SIM card or Invalid SIM, then move on to the next solution.
Fourth solution: Reset Network settings
After making sure you have your SIM card installed properly and have done the forced restart and airplane mode remedy and yet your iPhone is still not detecting the SIM card properly, then what you need to do next is to reset the network settings.
It's possible that some network services on your iPhone are acting up and this procedure will fix that.
Here's how you do it:
Step 1: Launch the Settings app.
Step 2: Tap General.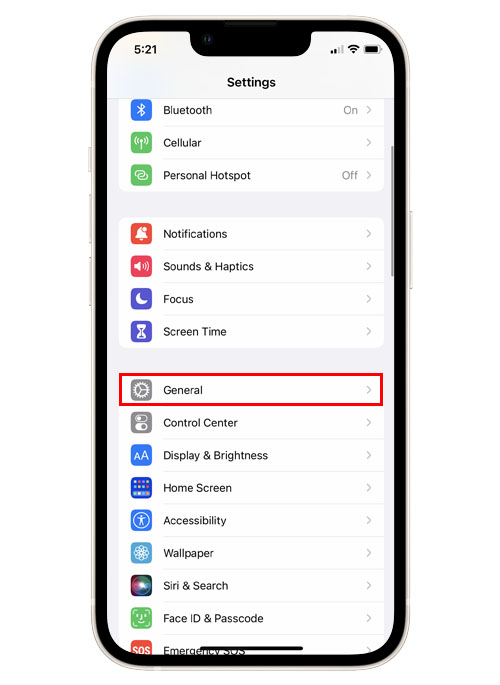 Step 3: Scroll down and tap Transfer or Reset iPhone.
Step 4: Tap Reset at the bottom of the screen to reveal all the options.
Step 5: Tap the Reset Network Settings option and enter your security lock if prompted.
Step 6: Tap Reset Network Settings at the bottom of the screen to confirm network settings reset.
Once the restart is finished, try to see if your iPhone 13 can now read the SIM card properly.
Fifth solution: Call your service provider
Instead of resetting your iPhone, it's better to call your service provider as they can see in their system if there's a problem with the SIM card or not.
Your wireless carrier might replace the SIM card if it's already damaged, most especially if you're on a postpaid plan.
But even if it's prepaid that you have, the SIM card will still be replaced so that you can continue using the service.
Together with the new SIM card is the carrier settings update which will be applied on your iPhone the moment you insert the SIM on your iPhone.
This is to make sure everything works fine after the replacement.
On the other hand, if the SIM card is fine, then it's probably an issue with your device. For that, you have to contact Apple support or set up an appointment at the Genius Bar and have the phone checked.
We hope that this simple troubleshooting guide can help you.