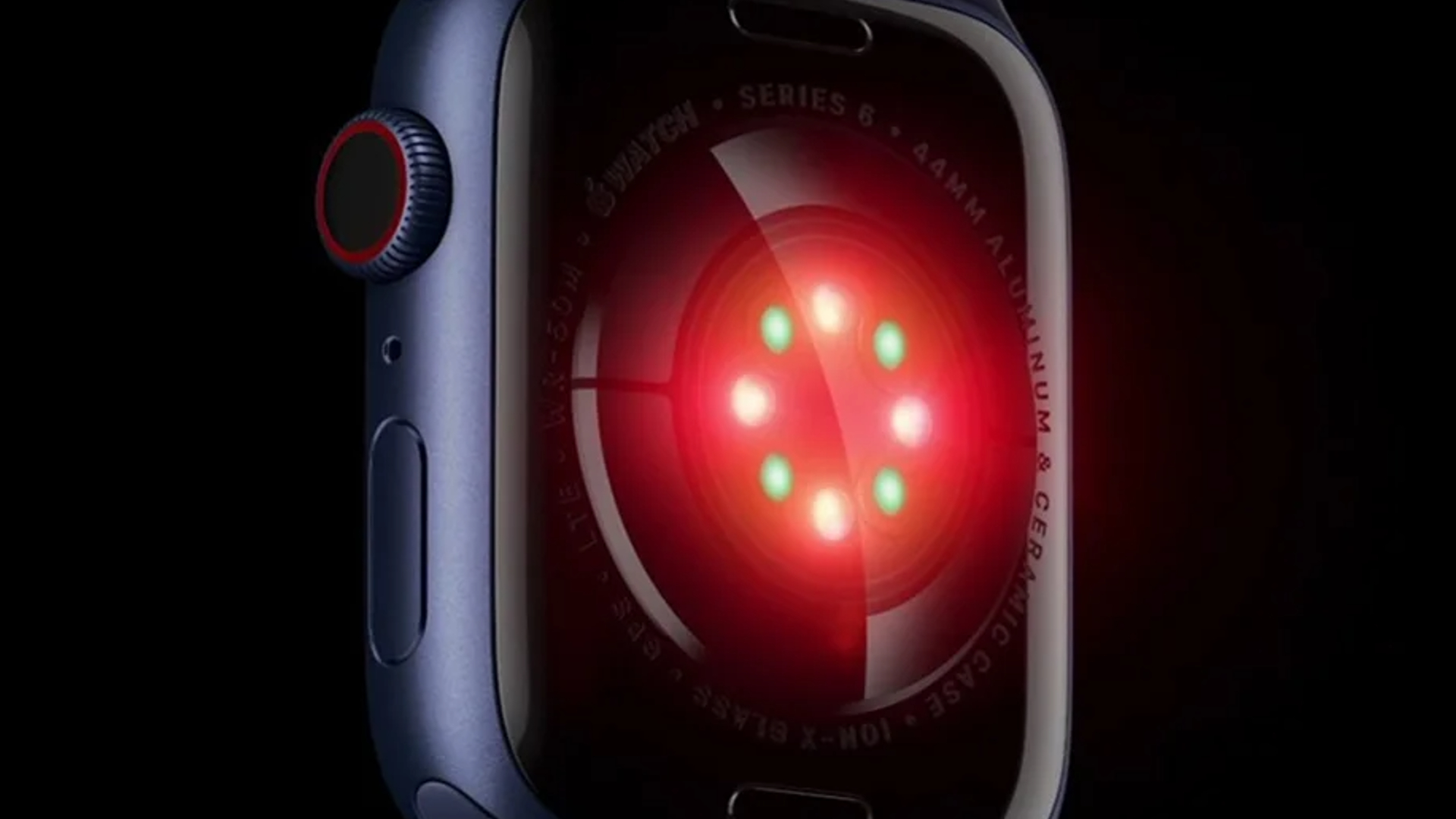 Do you own an Apple watch and don't know what the red lights mean at the back of it? Let's feed your curiosity with some useful information as you read further.
Apple Watch Red Light
Why Are There Red and Green Lights At The Back Of Apple Watch?
Tracking your daily activity, improving your workouts, and measuring your heart rate are some of the health-related features of the Apple Watch series. But how does the Apple watch measure these things, such as heart rate? Well, it is done by flashing green lights at the back of the Apple watch.
You might not be able to see this as it is hidden underneath, but the green light is an indicator that the Apple watch is doing some background measurements of your heart rate. Your Apple Watch has an optical heart sensor called photoimaging. This method relies on the fact that blood is red, and the blood reflects red light and absorbs green light.
The Apple Watch uses this ideology and produces an array of green LEDs with more than one photosensitive LED that will detect the amount of blood flowing through the veins on your wrist. The faster your heart beats, the more blood flows and absorbs green light.
To count your heart rate every minute, expect that your Apple Watch will flash green lights hundreds of times a second. This will ensure that your heart rate has been monitored and will provide that information more accurately.
Now, let's talk about the red light at the back of your Apple Watch. Same as the green light, you will notice it flashing at the back of your Apple Watch from time to time. You might not be able to keep track of it as it is hidden at the back, but it is more noticeable in dark environment settings.
If ever you will see the back of your Apple Watch emitting these red lights, don't worry as it is not a sign of danger nor there's something wrong with your Apple watch. The red light is just an indication that your Apple watch is measuring the amount of oxygen in your blood. The blood oxygen feature is available on Apple Watch Series 6 and Series 7.
To answer the question on why the Apple Watch has a red light on the back means it is doing some blood oxygen measurements. This advanced Apple feature helps users understand their well-being by getting information about their blood oxygen level. This is a helpful feature as you won't need to rely on a blood oxygen app just to measure your blood oxygen level.
If you want to disable this feature, simply go to the Blood Oxygen tab in the Apple Watch app or in Settings on your watch. Deactivating the blood oxygen feature will stop the blood oxygen measurement and your Apple watch won't update the blood oxygen level information unless you activate it again.
FAQs
What Is The Red or Green Dot on Apple Watch?

Unlike the red lights and green lights found at the back of the watch that helps in blood oxygen measurements and heart rate monitoring, the red or green dot on the Apple watch's screen are simply notification indicators and not for health monitoring. 
The "green dot" indicates the Phone App is active according to Status icons and symbols on Apple Watch. Meanwhile, the "red dot" icon will appear if you have received a notification or unread notifications. To read notifications, swipe down on the watch face and the red dot should disappear.

Can We Disable Heart Rate Like Blood Oxygen Measurement on Apple Watch? 

While there is no harm in leaving the green lights on the Apple Watch to do its job perfectly, some people would still want to turn off these lights. Doing so will stop automatic heart rate monitoring using the watch and they will need to do it manually. 
To turn off the automatic heart rate monitoring on your Apple watch, press the Digital Crown and go to Settings.  Scroll down and go to Privacy.  Scroll down again and select Health. To turn off the heart rate, simply tap on the Heart rate option. 
You also disable this on your iPhone. Just open the Watch app on the iPhone and scroll down then tap on Privacy. Turn off the heart rate using the toggle switch. 

How Do I Fix my Apple Watch Stuck on a Red Lightning Bolt and Time?

If your  Apple Watch gets stuck on a red lightning bolt and time, you won't be able to do any other functions as it has entered Power Reserve mode, which happens automatically when the battery reaches a low charge level. 
To address this problem, connect your Apple Watch to a power source and restart it. To restart your watch, press and hold the side button until you see the Apple logo. Just wait for the process to be completed.