This post will walk you through retrieving photos or videos that you've accidentally deleted from your iPhone app's Photos album. Here's a quick guide to recover deleted photos on iPhone SE 3 (2022).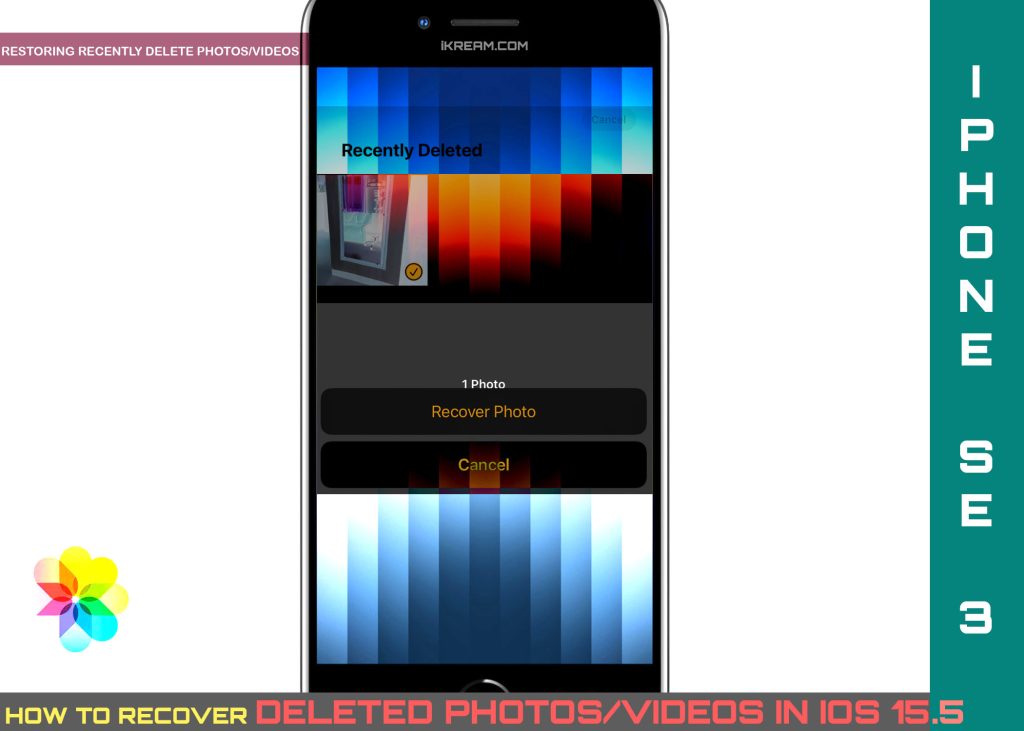 Missing some important videos or videos from the Photos album on your iPhone? You might have deleted them by accident.
If it isn't yet beyond 30 days, then you may still be able to retrieve those deleted pictures or videos. Just keep reading to learn more detailed instructions.
Restore Deleted Photos in iOS 15.5
When you delete photos or videos on your iPhone, they will remain in the Photos app, particularly in the Recently Deleted album for 30 days. This is good enough time for you to decide whether to keep them or let go of them forever.
After 30 days, all deleted photos and videos from the Recently Deleted album will be deleted permanently.
If you're using iCloud Photos, deleting photos and videos from your iCloud account would be synchronized. This means that when you delete photos and videos from one of your Apple devices, those photos and videos will also be deleted on all your other devices.
Deleting photos and videos on an iPhone is pretty straightforward. All you have to do is access the album that stores the file that you'd like to delete, select the file(s) and then confirm deletion.
However, there are just certain instances wherein you would delete an important video or photo file by chance. Good thing though because newer iPhones can already undo such accidental media file deletion, allowing you to recover deleted pictures and videos from your iPhone.
If you're new to the iOS platform and wondering how to get this done on your new iPhone SE 3 device, you can retrieve any of the media files you've accidentally deleted from the Photos app using the simple walkthrough as follows.
Steps to Recover Deleted Photos on the iPhone SE 3 (2022)
Accidentally deleting important photos and videos on an iPhone is inevitable, especially when you hastily clear out random content from your albums in an effort to free up storage space for new video files and images.
Thankfully, Apple made it possible for users to undo accidental deletion of photos and videos with the inbuilt command to recover deleted photos.
And here's how it's done on the new special edition 3rd generation iPhone device.
Step 1: Open the Photos app on your iPhone. Just find and then tap the Photos icon on the Home screen.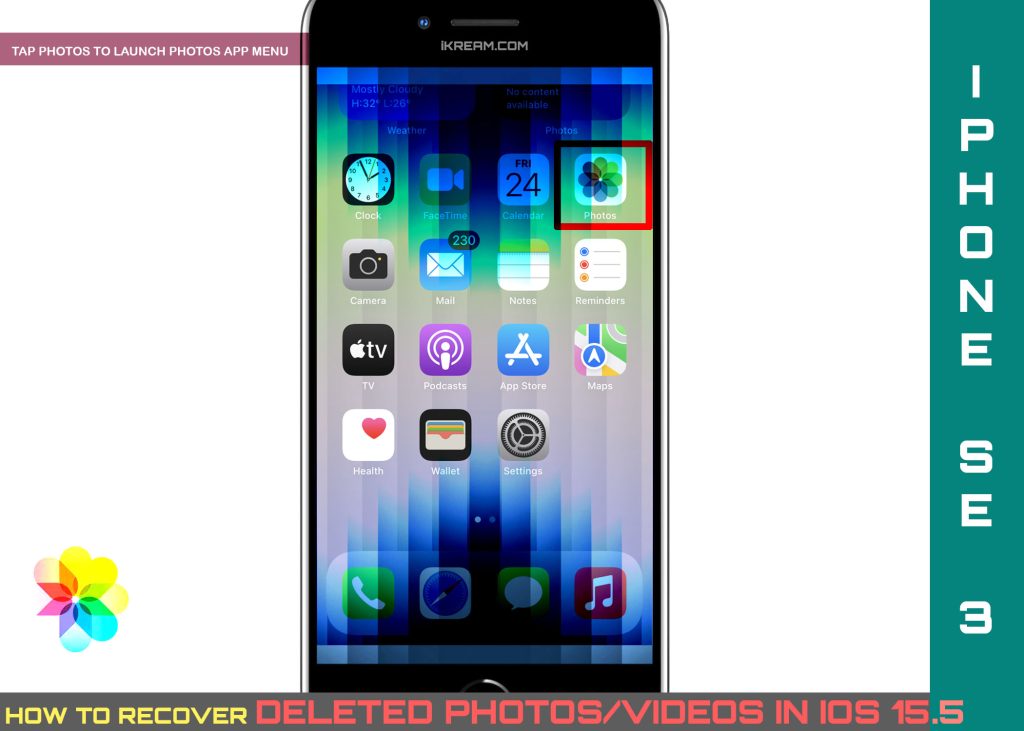 Step 2: While in the Photos app main screen, tap the Albums tab. Doing so opens another menu containing all available albums with relevant photo and video files.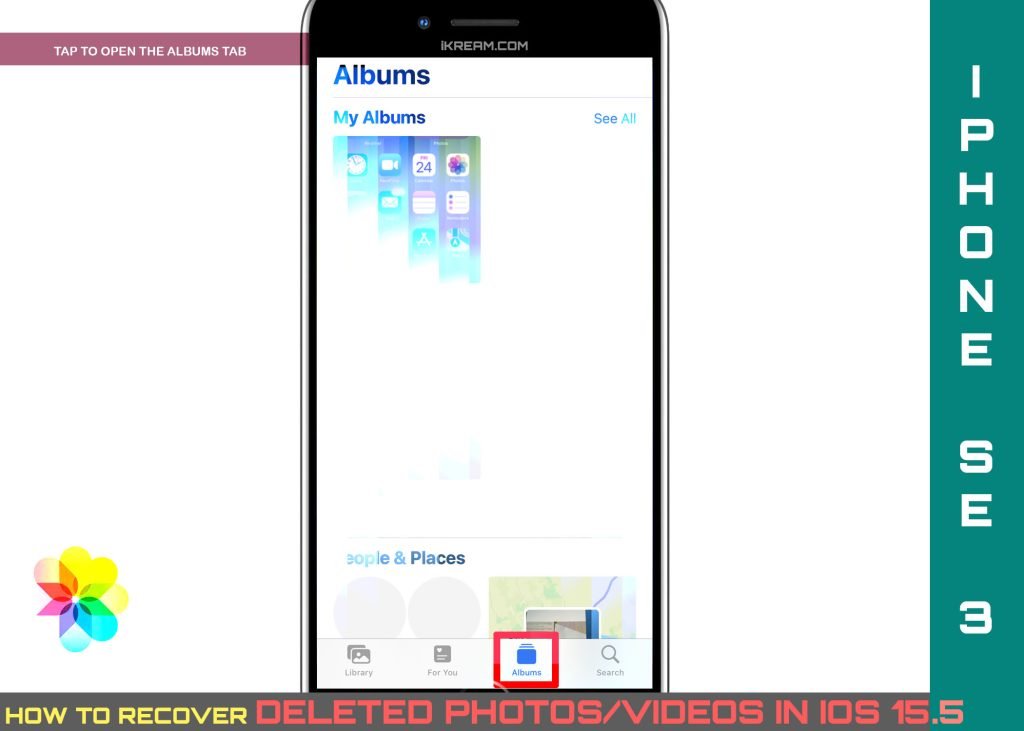 Step 3: Scroll down to view all sections and then tap Recently Deleted under the Utilities section.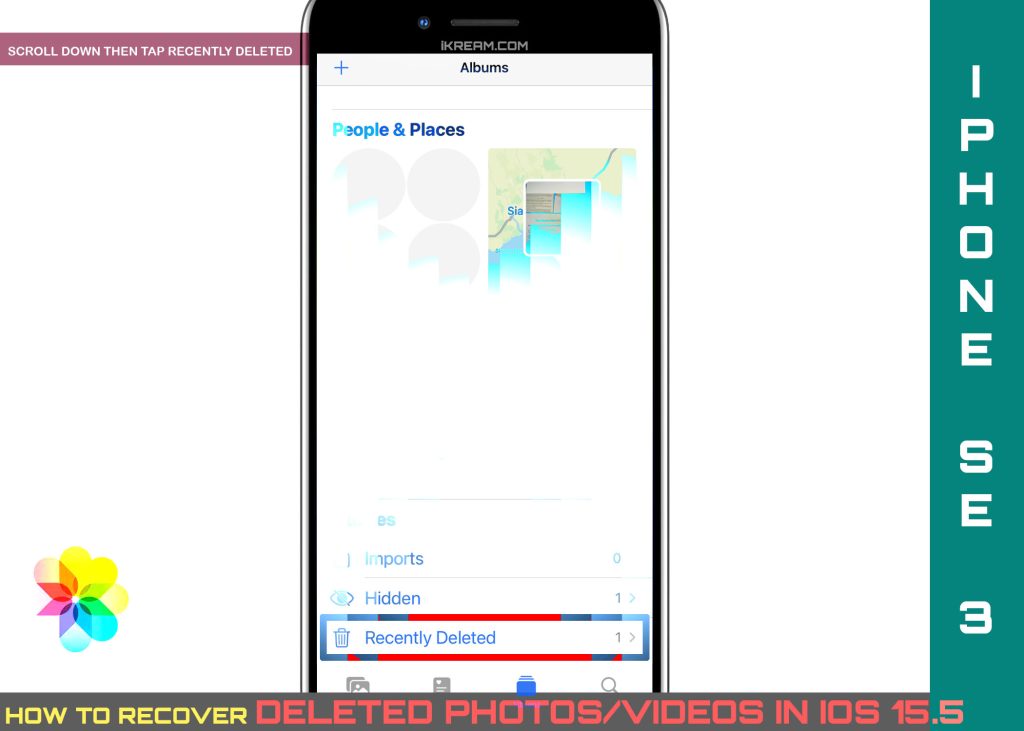 Step 4: On the next screen, you will see all photos and videos that you've deleted recently. To continue, tap Select on the top-left corner next to the three dots. Doing so will activate the Photo app's edit mode.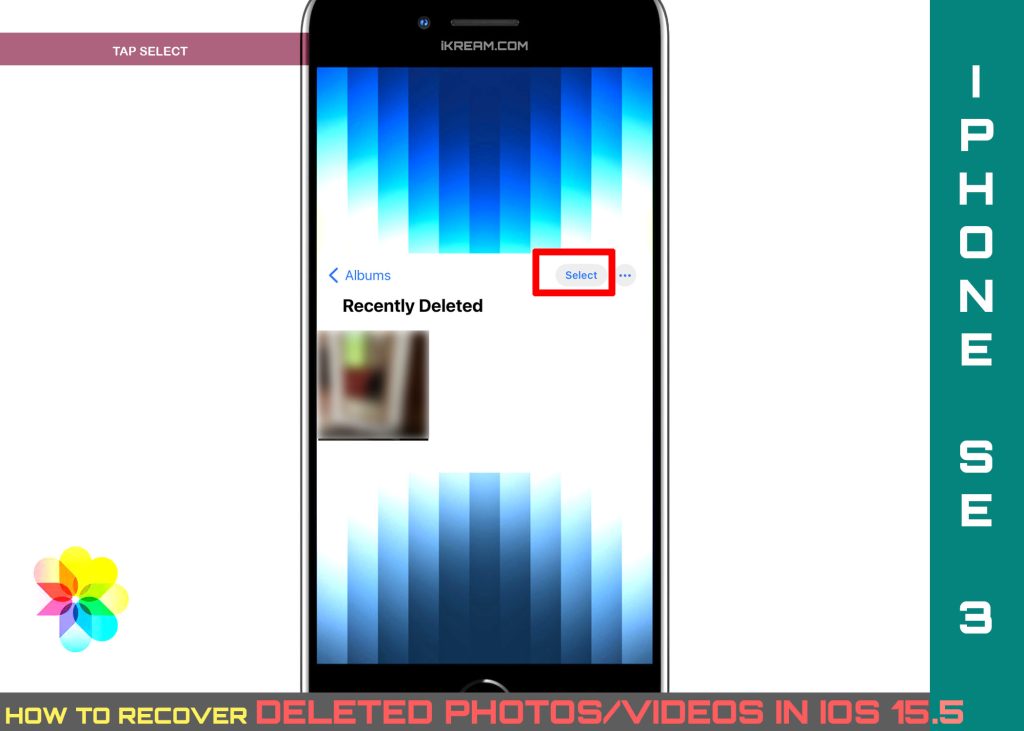 Step 5: At the bottom section of the screen, you will see three main options including Delete All, Select Items and Recover All. The Select Items tab is currently highlighted, which means that the files are now ready for selection.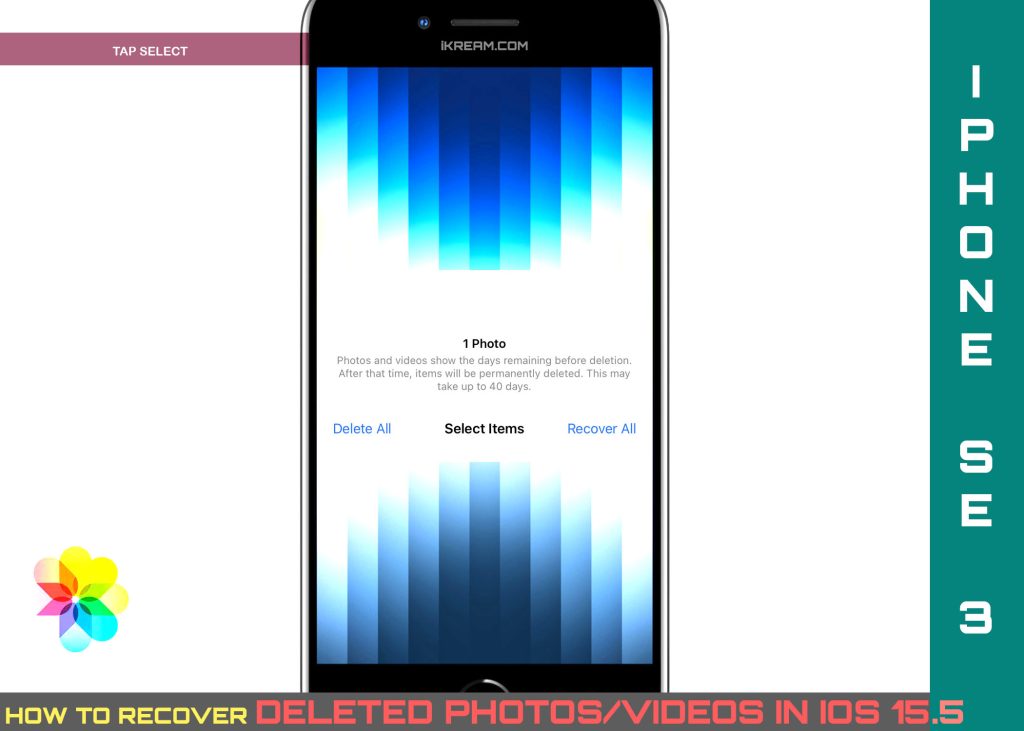 Step 6: Just tap to select a photo or video file that you want to retrieve. After selecting file(s), the bottom options change to Delete, (n) Photo Selected and Recover. Tap Recover to proceed.
Step 7: A pop-up command will show up next. Just tap Recover Photo to confirm.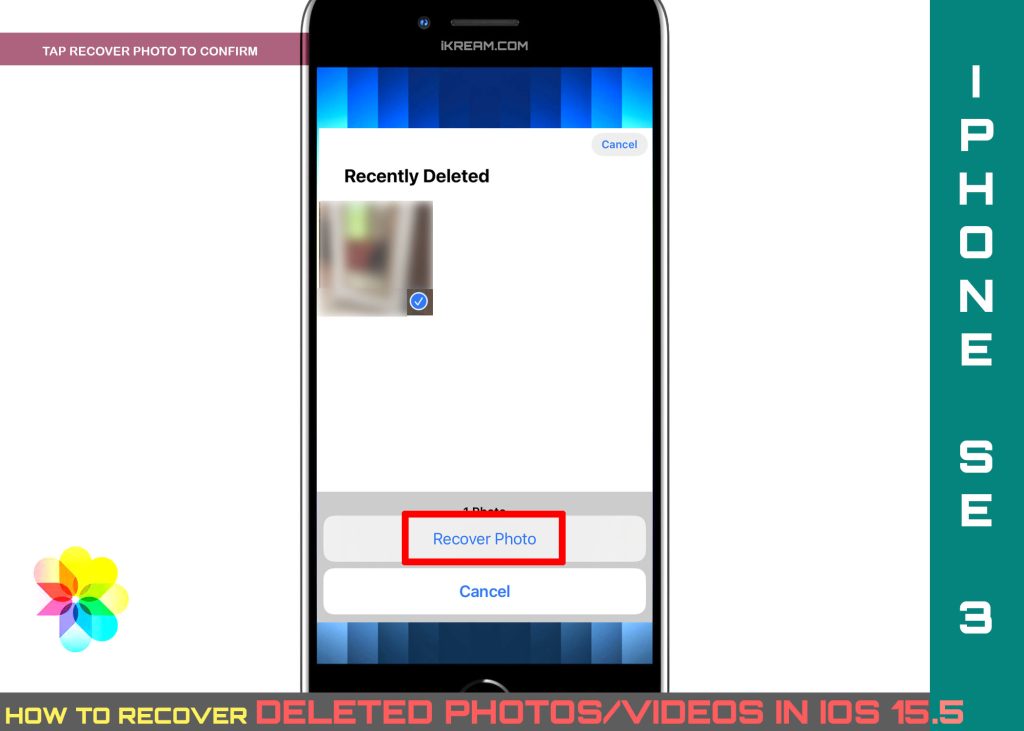 The selected file(s) will then be removed from the Recently Deleted folder and then placed back to its original folder or Album.
To retrieve other recently deleted photos or videos, just repeat the same steps to access the Recently Deleted folder and then select the file(s) that you'd like to retrieve.
What Happens to Deleted Photos and Videos after 30 Days?
If the file(s) that you want to retrieve are missing or no longer present in the Recently Deleted photos, there's a good chance that it's already deleted permanently.
Unfortunately, permanently deleted photos and videos on an iPhone can no longer be retrieved unless iCloud Photos is enabled on your device.
Recover Permanently Deleted Photos from iPhone SE 3
With iCloud Photos turned on, all of your photos and videos are securely stored in iCloud and thus you can access them on all your device at any time.
Just make sure that you've signed into iCloud with the same Apple ID that's set up on your iPhone SE 3.
There are some third-party apps that you can use to restore permanently deleted photos on your iPhone.
The above procedure is also applicable when recovering recently deleted photos on other iPhones that are running on the iOS 15 or later version.
Actual user interface on every device may slightly differ given that screens and menu items also vary between device models and carriers. The key to ensuring all key features and menu options are accessible is to keep the device software up to date.
And that's all about retrieving recently deleted photos on the new Apple iPhone SE 3 (2022) device.
Please keep posted for more comprehensive iOS tutorials and troubleshooting guides on this site. Or you can check out this YouTube channel to view more comprehensive tutorial and troubleshooting videos including recent iOS devices.
You Might Also Want To Read: