WiFi connection issues are probably among the most common problems you might encounter every now and then. Most of the time, those issues are caused by the network device.
However, there are also times wherein your iPhone 13 Mini or any smartphone for that matter encounters a glitch or a minor problem that will result in such a problem.
But don't worry too much about it because WiFi issues aren't really that serious. In fact, doing a couple of pretty easy procedures might fix the problem.
Fixing WiFi Connectivity Issues on iPhone 13 Mini
In fixing network problems, you have to troubleshoot both your iPhone and your network device. But basically, what you need to know is if the problem is with your phone and not your router.
You have to consider every possibility and rule them out one after another.
That's basically what we're going to do here.
So if you're one of the owners of the iPhone 13 Mini and are currently experiencing a problem like this, then here are the things you should do:
First solution: Reboot your devices
When it comes to fixing network problems, you don't necessarily need to do the complicated stuff first because it's always possible that the issues you're currently experiencing are just due to minor glitches in the system.
So what you have to do first is to refresh the memories of your devices. That means you have to reboot your iPhone 13 Mini and your router. Here's how it's done;
Step 1: To force restart iPhone, quickly press and release the Volume Up and do the same to the Volume Down button.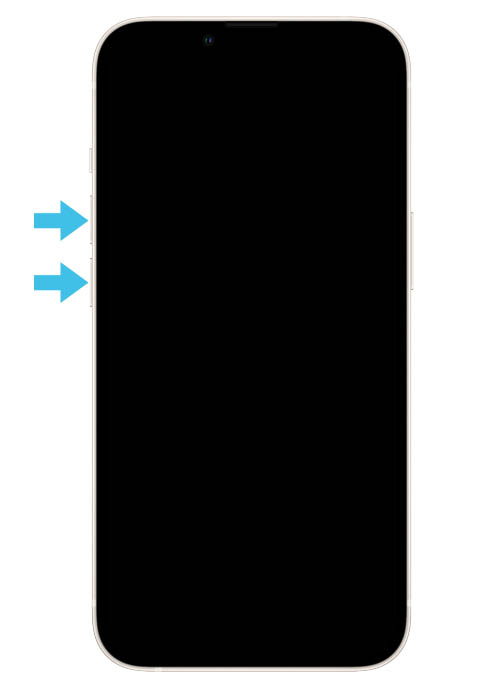 Step 2: Immediately after releasing the volume down rocker, press and hold the Power button or the side key for 10 seconds.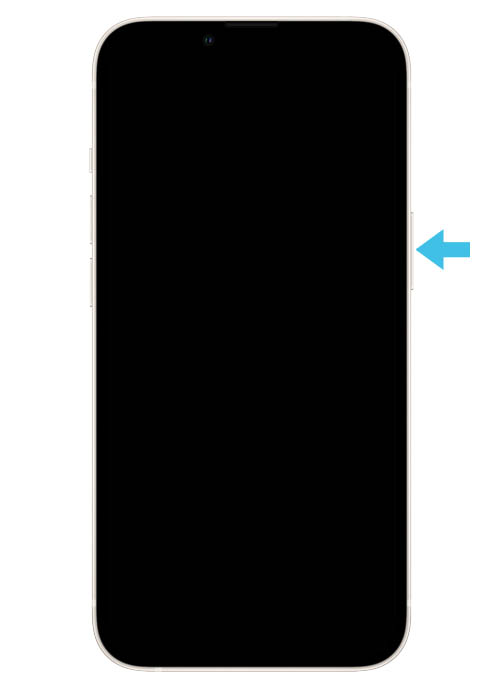 This will trigger your iPhone to shut down and then power back up. Once the Apple logo appears, release the power key and allow it to continue the boot process.
Step 3: While waiting for your iPhone, unplug your WiFi router from the electrical source.
Leave it without power for a minute or two.
Step 4: After a minute or two, plug the router back in and wait until it starts to broadcast the WiFi signal.
At this point, your iPhone might already be active and ready. So try to reconnect to your Wi-Fi network and observe closely to know if iPhone disconnects at some point.
Second solution: Delete the current network
If your iPhone 13 Mini has been working properly before this problem occurs, then it's probably due to a corrupt Wi-Fi connection between your phone and your router.
What you have to do next is to delete the current connection and have your device reconnect to the same network.
This is how you do it:
Step 1: Go back to the Home screen and tap Settings.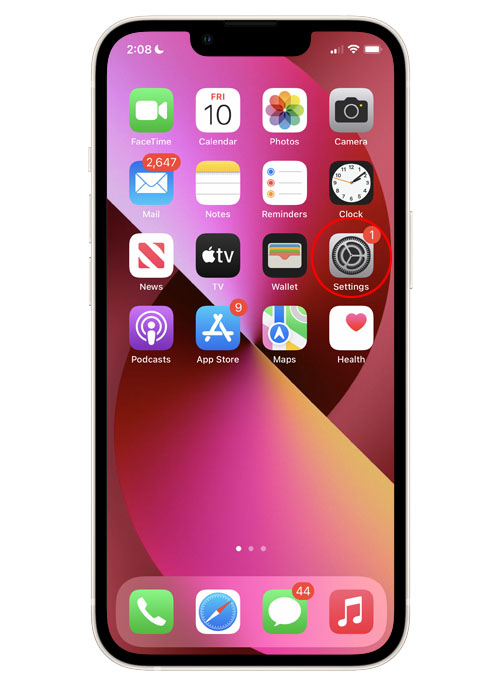 To go back to the home screen, you just have to swipe up from the bottom of the screen.
Step 2: Tap Wi-Fi to open the WiFi settings.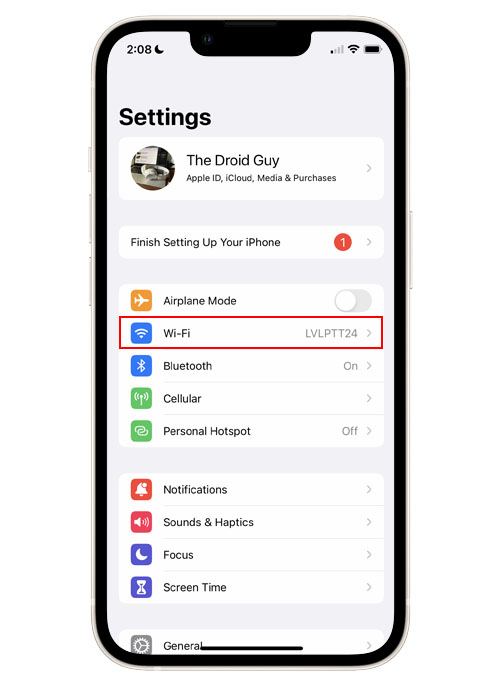 Step 3: Tap the Information icon to the right of your network.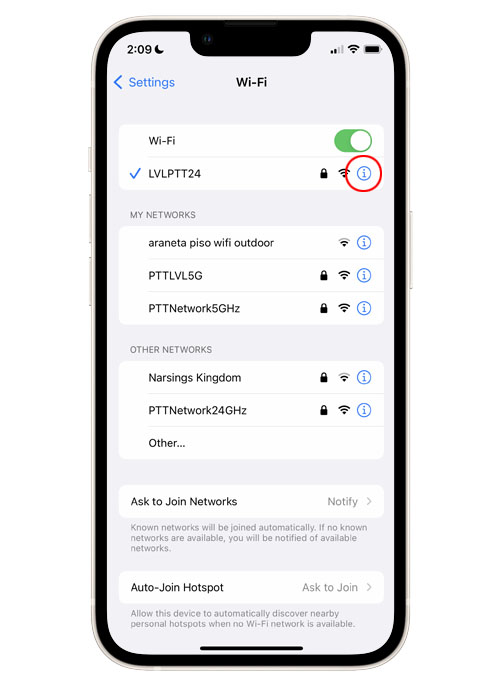 It's the letter 'I' inside the circle.
Step 4: Tap Forget This Network, and tap Forget to confirm.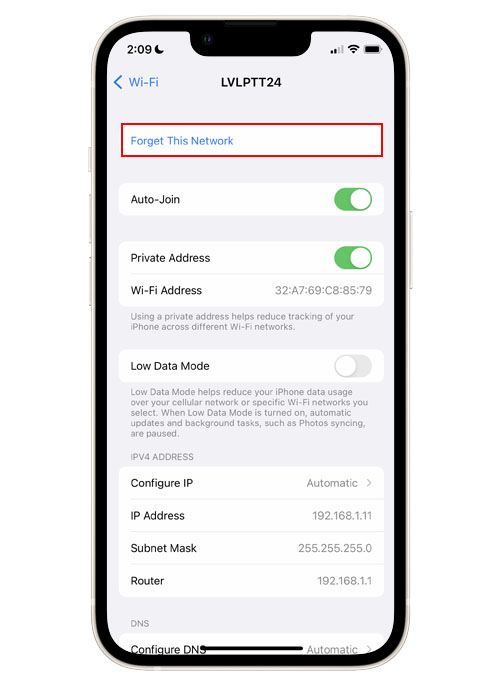 Once forgotten, it won't be visible in the list of saved Wi-Fi networks.
Step 5: Once the connection is deleted, let your iPhone 13 reconnect to the network.
Make sure you enter the correct WiFi passwords.
When the device is reconnected to the network, verify if it has an Internet connection and if the disconnection issue still occurs.
Third solution: Reset network settings
After reconnecting to the same WiFi network and your iPhone 13 Mini still keeps disconnecting from it, the next thing you have to do is to reset the network settings of your device.
Doing so will delete all saved networks and reset all wireless services. It will also delete the Bluetooth connections and bring the APN settings back to default.
However, most of the time, this will be enough to fix Wi-Fi networking issues. Don't worry, none of your files and data will be deleted. Here's how it's done:
Step 1: Launch the Settings app.
Step 2: Tap General.
Step 3: Scroll down and tap Transfer or Reset iPhone.
Step 4: Tap Reset at the bottom of the screen to reveal all the options.
Step 5: Tap Reset Network Settings and enter your security lock if prompted.
Step 6: Tap Reset Network Settings at the bottom of the screen.
Your iPhone will reset the network and reboot.
Step 7: After the restart, reconnect to the network.
When it comes to network issues such as this, a network reset often fixes them. However, if for some reason your iPhone 13 still disconnects, then move on to the next solution.
Fourth solution: Factory reset your iPhone 13 Mini
If all else fails, your last resort is to reset your iPhone 13 Mini. A factory reset will delete all your personal files, settings and customizations so make sure to create a backup of your important stuff.
When you're ready, follow these steps to reset your iPhone 13 Mini:
Step 1: Go to settings on your iPhone.
Step 2: Tap General.
Step 3: Scroll down and tap Transfer or Reset iPhone.
Step 4: Tap Erase All Content and Settings at the bottom of the screen.
Read the information on the screen as it's important because it tells you which ones will be deleted. You can use the information to backup your data.
Step 5: Tap Continue and then enter your security code if prompted.
You will then be prompted to turn off the Activation Lock by entering your Apple ID password.
Step 6: Enter your Apple ID password and tap Turn Off at the top-right corner of the screen.
Now follow a few on-screen instructions to proceed with the Factory Reset.
Your iPhone 13 Mini will reboot after the reset but once it's finished, set up your iPhone as a new device. It should work properly now that you've reset it, provided that the problem isn't with your router or network device.