Applications like Facebook and other social platforms have a tendency to crash, especially if you've been using them for some time.
App crashes can be attributed to minor glitches in the system but it can also be due to some server issues, which you don't have control of.
The Facebook app is among the most commonly reported apps with crashing problems. There were times this year that Facebook services, including Instagram, have been unusable as they don't just work.
Other apps have the same problems as well but their developers are quick to know the public what the problem is and fix it.
Fix Facebook App Freezes on iPhone 13 Mini
When an app crashes, it either closes by itself or freezes. After that, some services may not work and oftentimes, even the Facebook web version won't let you log into your account.
If you're one of the iPhone 13 Mini users who've been bugged by this kind of problem, then continue reading as we may be able to help you.
First solution: Check your Internet connection
It is imperative that before you actually do any troubleshooting procedure, you check on your Internet connection on your iPhone.
Remember that Facebook has to download a lot of information from its servers to be displayed on the screen of your device. That requires a fast and stable connection.
The app actually tries to reconnect to the server and if you don't have a connection, it might crash and that might be the reason why you're having this problem.
So open a web browser like Safari and then log on to SpeedTest.net. Try doing a speed test and see if you have a good internet connection.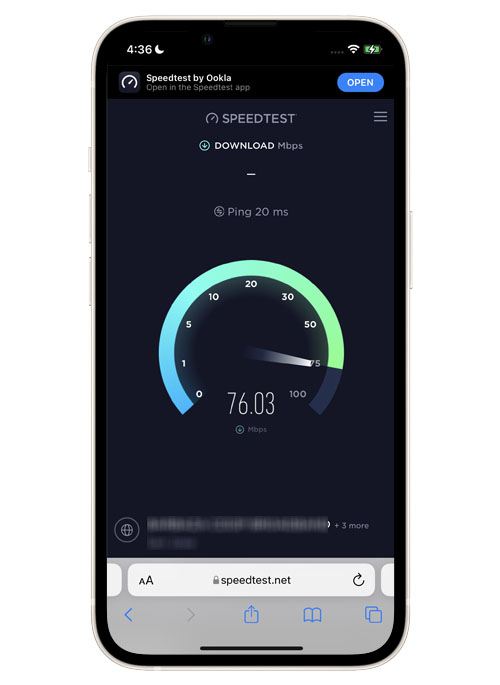 If it's a connection issue, just make sure you're connected to the correct network.
On the other hand, if your connection is good and fast and Facebook continues to crash, then move on to the next solution.
Second solution: Close Facebook and do the Forced restart
The next thing you have to do to fix this problem is to force stop Facebook and then refresh the memory of your iPhone.
It's possible that some of its cached files have already been corrupted. But most of the time, restarting the app would actually replace the old cache with a new one.
Try doing these steps and see if it fixes the problem:
Step 1: Swipe up from the bottom of the screen and stop at the middle. This will show you all app previews.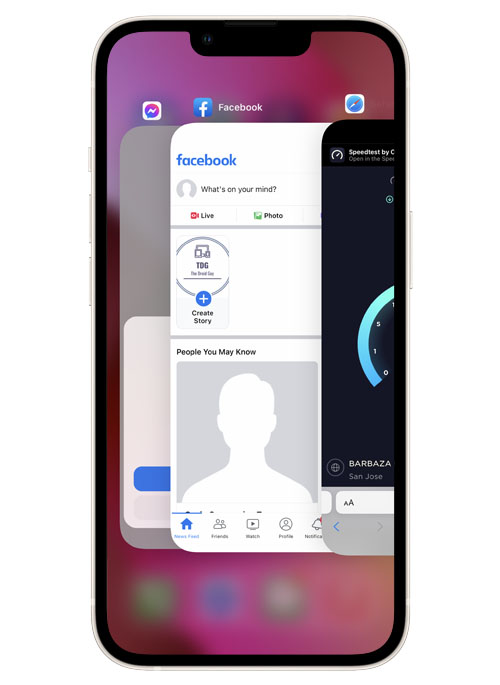 Step 2: Swipe up on each preview to close them.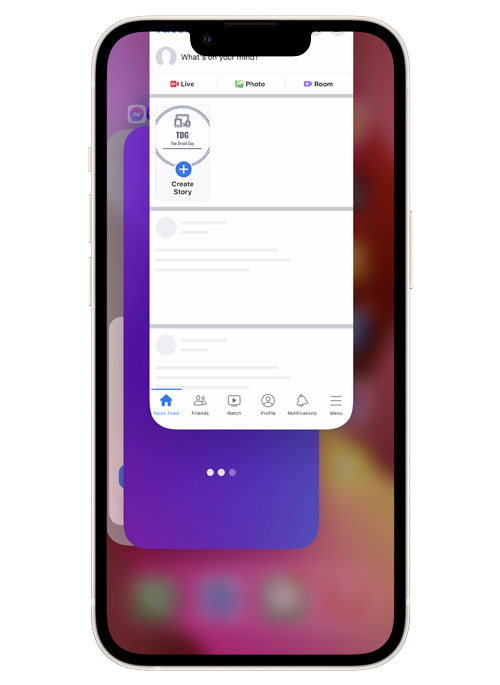 Step 3: To force restart your iPhone, quickly press and release the volume up button and then the Volume down button.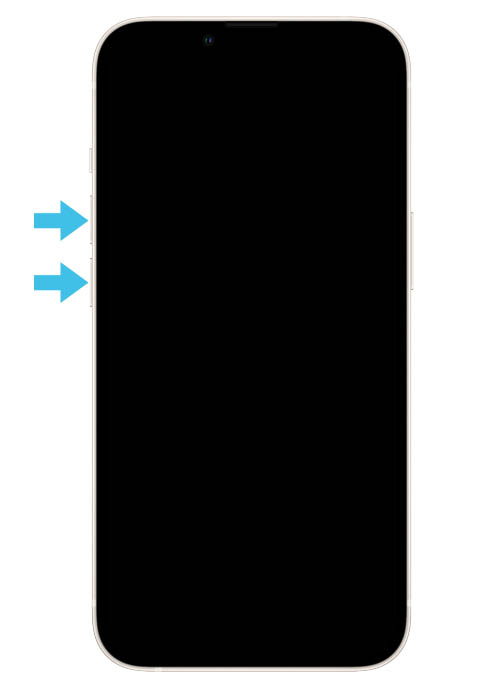 Step 4: Immediately after that, press and hold the Power key for 10 seconds. This will trigger your device to shut down and power back up.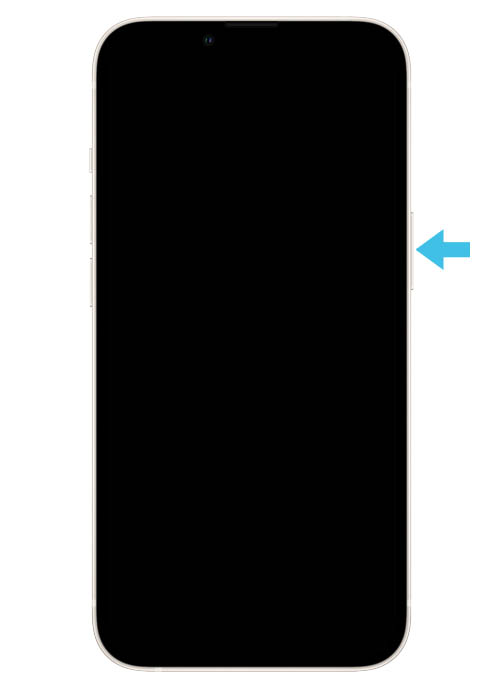 Step 5: Once the Apple logo appears, release the Power key and wait until it's finished.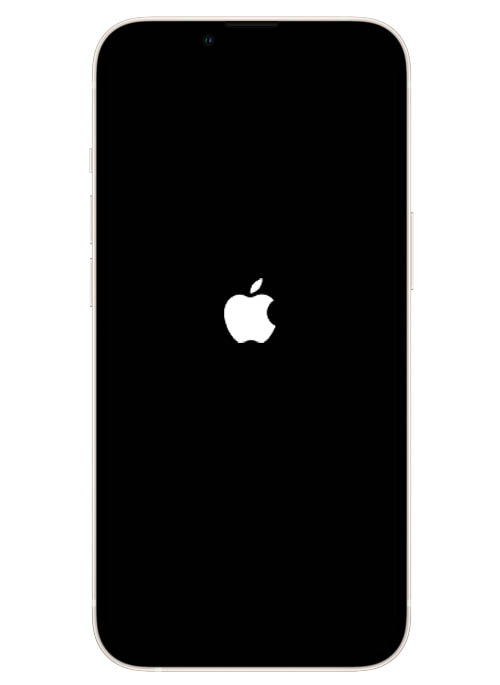 Once your iPhone 13 Mini has finished restarting, tap the Facebook app icon to launch it. After that, try using it like you normally do to know if the problem is fixed.
If this doesn't fix the problem, then move on to the next solution.
Third solution: Check the servers
Another thing you have to check are the Facebook servers. When they're down, then you can expect the app to have a very disappointing performance.
Fortunately, it's very easy to check if it's a server issue or not. All you have to do is log on to DownDetector.com and search for Facebook.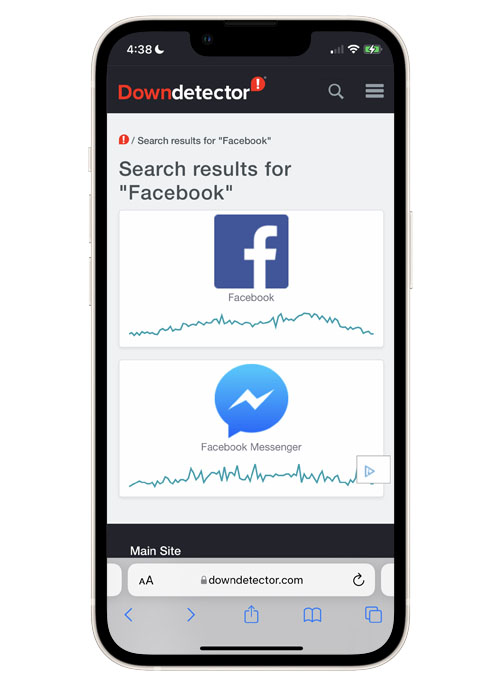 Check the common problems reported by some users to see if they're the same as yours. You should also check the graph to see if there have been a lot of reports in the last couple of hours, because if so, then it's a server problem.
When it comes to servers issues, there's nothing much you can do about them but wait until Facebook itself fixes them.
But assuming that it's not a server issue, then move on to the next solution.
Fourth solution: Uninstall and reinstall Facebook
After doing the previous solutions and the app continues to crash, then it's time you uninstall it from your iPhone 13 Mini. Doing so will delete all its installation files and caches as some of them might have been corrupted already.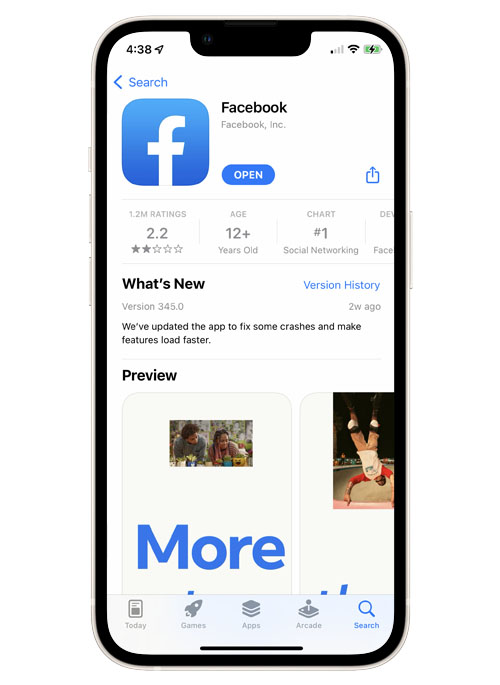 Here's how you reinstall Facebook on your iPhone:
Step 1: Go to the screen where the Facebook app is located.
Step 2: Tap and hold on the icon until the options show.
Step 3: Tap Remove app, and then tap Delete app.
Step 4: Tap Delete to confirm you want to remove it.
Step 5: Once the app is successfully uninstalled, launch the App Store.
Step 6: Search for Facebook.
Step 7: Tap the Install icon and wait until it's successfully installed.
After the installation, launch the app and it should work properly on your iPhone or iPad.
One way to prevent app crashes is to download the latest software update for your iPhone. So keep on checking on the updates to make sure you won't encounter firmware-related problems.
We hope that this troubleshooting guide can help you.