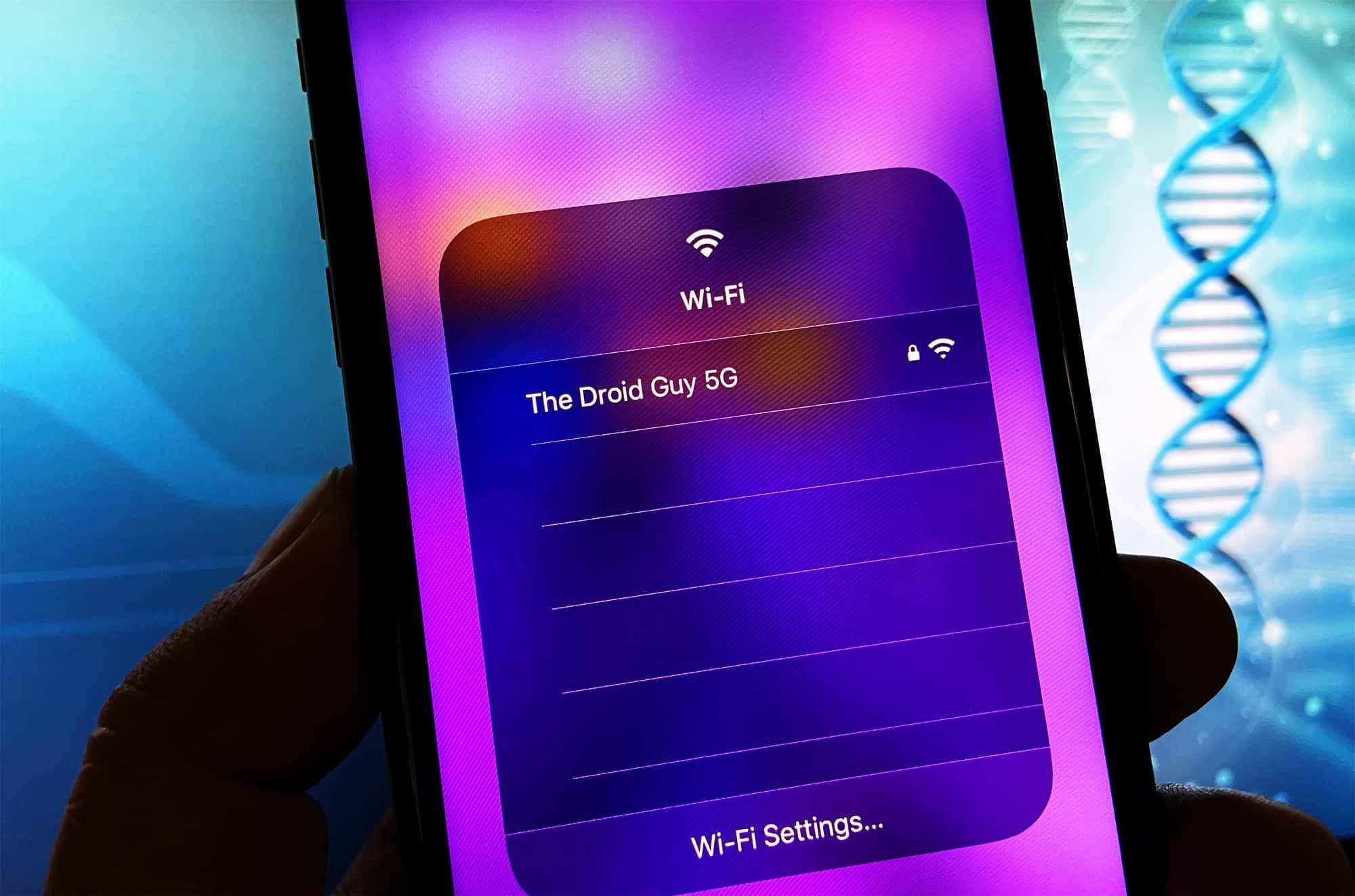 Internet access through Wi-Fi connection has been one of the necessities on smartphones these days. Some useful features on your device will not work if it's connected to a Wi-Fi but there's no internet access. It could be dreadful if you'll find out that your smartphone is having this kind of trouble after installing a new software update.
This has been a dilemma to some iPhone users who recently updated to iOS 13.3. It is some kind of glitch that's preventing their device to access the Internet even when it's showing Wi-Fi connected. Let's find out some common triggers of the issue and how you can possibly deal with them as you read further.

Troubleshoot iPhone connected to Wi-Fi but cant access the Internet after installing iOS 13.3
Your device could easily get a software glitch if the update that you've installed is faulty. There are glitches that can prevent certain functions to work as intended. An iPhone that has no Internet access even when connected to a Wi-Fi network is a sign of a network error caused by random bugs.
Though this problem occurred after updating to iOS 13.3, it is also recommended to contact your Internet service provider and verify if there's an ongoing server maintenance or service outages in the area that could cause internet connection problem. These things could coincidentally occur after the update.
If your Internet service provider mentioned that their internet service is good and working fine, deal with no internet access error on your iPhone by performing the steps below.
First solution: Power cycle your modem/router and reboot your iPhone
Finding the first and considered the most basic solution to fix the problem is to work straight in the heart of your internet connection – the router and modem. This equipment can easily acquire firmware crashes that might have caused a no internet access while Wi-Fi connected on your iPhone if they've been used for a prolonged period already. Turning them off and on will remove glitches on their system and refresh their operation and might provide internet access to your iPhone.
To do that, refer to the steps below:
Press the power button on your modem/router until it powers down.
While it's turned off, unplug its AC adapter from the power source.
Wait for at least 30 seconds then plug back in and turn it on.
Allow the Wi-Fi signal indicator to be established and be stable.
Rebooting your iPhone can also help in fixing the no internet access problem. Refreshing the phone's system through a reset will implement necessary changes from the recent update. This will also clear minor software glitches on your device inflicted by the recent update.
You may perform a soft reset with these steps:
Press and hold the Power/Side button and either of the Volume buttons simultaneously for a few seconds.
Release both buttons once Slide to Power off prompt appears on the screen.
Drag the Power off slider to the right to turn off your phone.
After 30 seconds, press and hold the Power/Side button again until you see the Apple logo.
Allow your phone to reconnect on the Wi-Fi network and try browsing any website on your web browser to check of the internet access issue has been resolved.
Second solution: Turn Wi-Fi on and off
Removing conflicts on your phone's Wi-Fi connection can be done by disabling and enabling the feature. This provides a quick refresh and might fix the no internet access on your iPhone. Here's how:
Select Settings from the Home screen.
Tap on Wi-Fi.
Toggle the Wi-Fi switch to turn the feature off for a few seconds and then tap the switch again to turn it on.
You can also toggle the airplane mode on and off. This feature controls the wireless radios on your device. Activating airplane mode will cut off all wireless radios and deactivating this feature will resume those connections. Glitches that are surrounding network connections such as no internet access on Wi-Fi can be resolved with this method.
Here are the steps:
Access Settings from the Home screen.
Check Airplane mode. If toggle is currently turned on, tap on it to switch it off. If not, tap the toggle to turn it on.
While the Airplane mode is enabled, perform a soft reset on your device.
Wait for your phone to go back online after the reset then access Settings > Airplane mode. Tap the switch to disable the feature.
As soon as connections are back, test if you're able to use the iPhone's internet this time.
Third solution: Forget Wi-Fi networks on your iPhone
Wi-Fi issues can be triggered by corrupted Wi-Fi networks that are saved on your device. These saved networks might have been affected by random bugs from the recent software update and affects their behavior. To remove them as the possible culprit of the no internet access problem, delete all saved Wi-Fi networks and reconnect to the desired one with the steps below:
From the Home screen, access Settings.
Select WiFi.
Look for the WiFi network that you want to forget then tap the information (i) icon next to the network name.
Tap Forget This Network.
Read the warning prompt then tap Forget to confirm.
To connect back to your desired Wi-Fi network, simply access Settings > Wi-Fi. Select the network and enter the SSID or password if prompted. Once connected, check if the no internet access error has been resolved.
Fourth solution: Reset network settings on your iPhone
Aside from Wi-Fi networks, other network settings can also cause no internet access while Wi-Fi connected issue if their information have been messed up by the recent iOS update. Performing reset network settings will affect Wi-Fi networks, APN's, VPNs and other settings used for network connectivity. These settings will be restored to their original values and options, removing any iOS overrides.
This process will provide a great chance in resolving the internet issues on your iPhone, especially if they're caused by invalid or incorrect settings. To give this a shot, perform these steps:
Access Settings from the Home screen.
Tap General.
Scroll down to and then select Reset.
Tap the Reset Network Settings option.
Enter your device passcode once prompted.
Then tap to confirm network settings reset.
An automatic restart will happen once the reset process is done. Allow you iPhone to boot up and check if the issue has been rectified.
Fifth solution: Factory reset your iPhone
Restoring the default factory configurations through factory reset might help in fixing the no internet access on your iPhone if it persists up to this point. This process will eliminate all contents including stubborn glitches on your device. Having said that, you can restore important files after this process by creating backups via iTunes or iCloud beforehand.
If you'd like to try your luck and you have created your backups, here's how it's done:
Access Settings from the Home screen.
Tap General.
Scroll down to and then select Reset.
Tap the Erase all contents and settings option.
Enter your device passcode once prompted.
Then tap to confirm all settings reset.
Your phone will also restart automatically once this process is completed. Since it has been restored to the original factory settings, set it up again and check if you can access the Internet using the Wi-Fi network.
Other options
Complex system errors can reprimand Wi-Fi functionality on your device. This might be the reason why it is showing that you're phone is connected to a Wi-Fi network but there's no internet access. You can try performing an advanced solution that could resolve this problem.
A recovery mode restore is used to deal with those errors that are usually insusceptible to basic methods. To carry out this process, you'll need to prepare a Mac or Windows computer with the latest iTunes installed. Also ensure that your computer runs on the latest operating system that is compatible with your iPhone.
If all requirements are met, connect your device to the computer using the Apple-supplied USB/lightning cable. Then allow iTunes to sync with your iPhone and backup files, if possible. Once the backup is secured, follow these steps to put your iPhone in recovery mode and then restore iOS in iTunes:
Press and release the Volume Up button quickly.
Press and release the Volume Down button quickly.
Then press and hold the Power/Side button once prompted with Connect to iTunes screen. Do not release the button when Apple logo appears as you will need to enter recovery mode state.
Once you enter the recovery mode, you'll see either Update or Restore option.
Select Restore if you want to reinstall and download iOS on your device without erasing data.
Do not disconnect your phone and keep it connected until the entire restore process is finished.
Still cannot access the Internet while connected to a Wi-Fi on your iPhone
If none of the solutions provided above is able to fix the problem, you can consult your Internet Service Provider and ask for other recommendations that you can try to remedy the problem. You can ask to have a back-end refresh on their system which might fix the no internet access issue.
Contacting Apple support can be considered as well for additional information and official recommendations. They might be able to provide something beneficial that for you to get back the internet access on your iPhone.