No sound and other audio problems on the iPhone are often tied to a software error if not hardware damage. Online data from relevant sites and forums shows that majority of no sound problems on the iPhone are software-related. This means that the problem is rectifiable by some workarounds. All you have to do is troubleshoot software errors on your iPhone that caused the iPhone to lose sound or audio outputs. If ever you've landed into this page while searching for more inputs on how to deal with a relevant issue on your iPhone X, then this post might be able to help you out. Read further to find out what options you can try on to fix the problem on your end before opting for service.
Why Does My iPhone X Have No Sound? Effective Fixes and Explanations
Before we move on, if you have other issues with your iPhone, visit our iPhone X troubleshooting page for we have already addressed some of the most commonly reported issues with the device. Browse through the page to find issues similar with yours. If you still need our assistance after that, then fill up our Android issues questionnaire to contact us.
iPhone X No Sound Possible Causes
There are several factors that can cause your iPhone X no sound. Some of the most common ones are:
Audio Settings: In some cases, the sound-related settings on your iPhone X might be misconfigured, causing the problem. This can include settings such as volume levels, mute switches, or Bluetooth connections.
Software Glitches: Like any electronic device, iPhones can experience software glitches or bugs that disrupt the sound output. These glitches may occur due to incomplete software updates, incompatible apps, or system conflicts.
Physical Damage: Physical damage to your iPhone X, such as liquid exposure, impact, or wear and tear, can result in speaker malfunctions, leading to a lack of sound output.
Headphone or Dock Connector Issues: Problems with the headphone jack or dock connector can cause sound issues. This can include debris or dust accumulation, loose connections, or damaged components.
Troubleshooting iPhone X No Sound Problems
When encountering the "iPhone X No Sound" problem, you can follow these troubleshooting steps to resolve the issue:
First solution: Restart the phone (soft reset).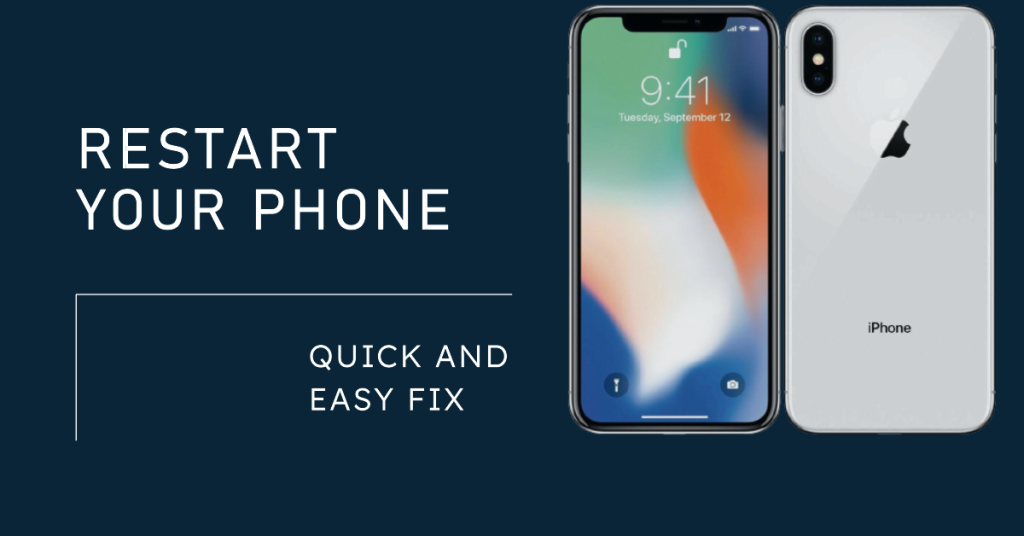 This is the very first recommended solution to try, should the no sound problem you're dealing with is tied to a software error or minor system glitches. It works by eliminating erratic data segments from your device, clearing up the internal memory and refreshes your iPhone system. All these are done without affecting any of your important data and personal information stored on the internal memory. If you haven't already, then do a soft reset on your iPhone X with these steps:
Press and hold the

Side/Power button

and either

Volume buttons

simultaneously for a few seconds.

Release both buttons when you see the

Slide to Power Off

prompt.

Drag the slider to the right to turn your iPhone off.

After 30 seconds, press and hold the

Side/Power button

until the Apple logo appears.
Wait until your phone boots up completely then test to see if it now has sound.
Second solution: Toggle the Ringer switch off and on again.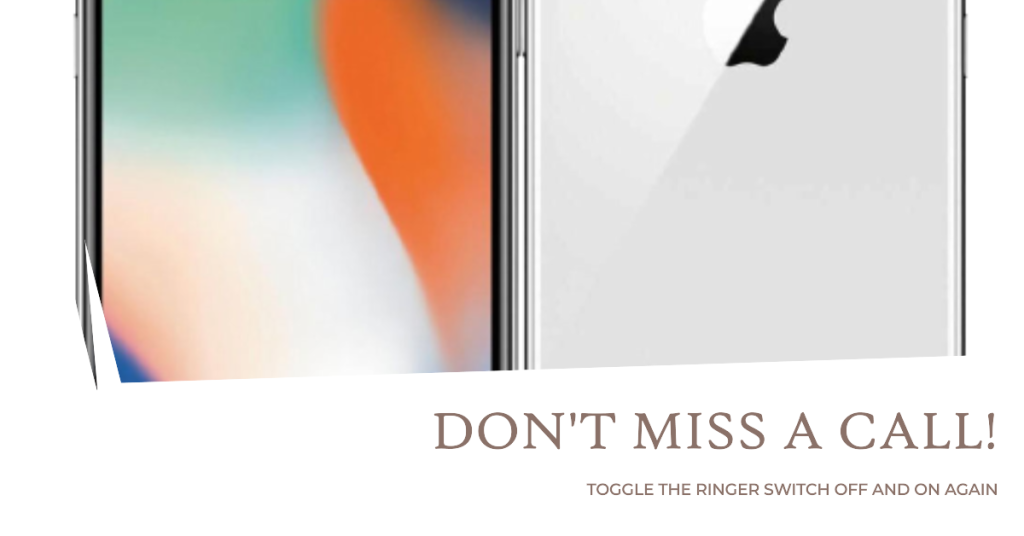 Random glitches can also cause your iPhone's ringer system to misbehave or become erratic sometimes. And the simplest solution to this is by toggling the Ringer switch off for a few seconds and then on again. So basically you will be switching your iPhone X from ring mode to mute/silent mode and then switch back to ring mode. Here's how it's done:
Should you wish to try this workaround, follow these steps:
From the top left edge of your device, flip the

Ringer

switch to enable

Silent mode. In this mode, the sound is off and the switch is in red/orange position. A notification briefly appears on screen when silent mode is enabled and the phone is muted.

After a few seconds, flip the switch again to switch your iPhone X back to ring mode.
If the switch appears to be stuck, try to remove any case to make sure nothing blocks the switch. Reboot your iPhone afterwards and test to see if you can now hear sounds coming from your iPhone.
Aso make sure that the Volume level is not set to a very low level. You can press the Volume Up or Volume Down button on the side of your iPhone to determine the volume level it's set to.
Third solution: Reset all settings on your iPhone X.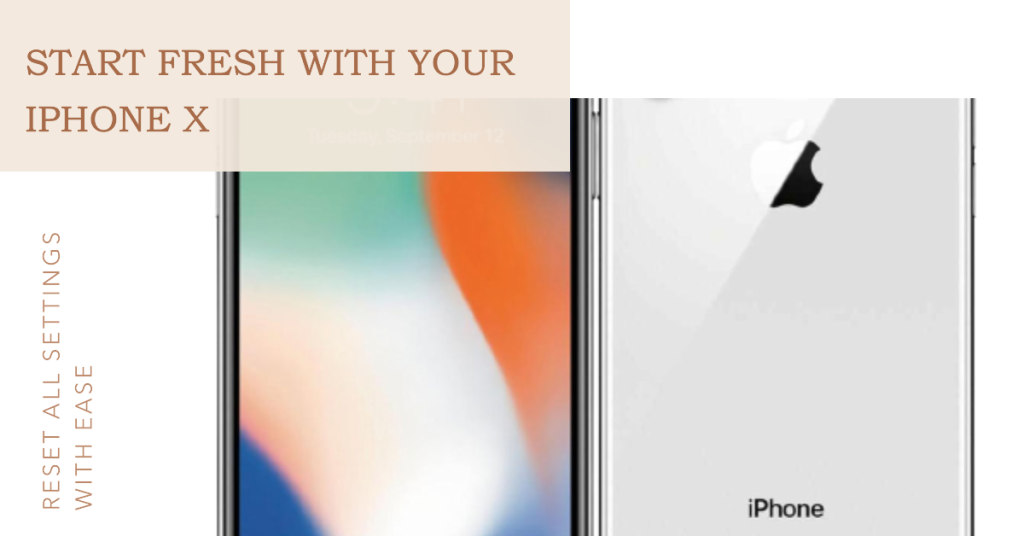 Settings that are messed up due to some rogue apps or bad updates are also among the possible triggers. If your phone suddenly stopped making sound after installing a new app or software update, then most likely the recently added app or software update is to blame. In this case, you can try performing an all settings reset to erase all current settings on your iPhone including incorrect audio settings and then restore them all to the default values or factory defaults. Here's how it's done:
Tap

Settings

from Home.

Tap

General

.

Scroll to and tap

Reset

.

Select the option to

Reset all settings

. This will reset your current settings to factory defaults or original setup.

Enter your device passcode if necessary.

Then tap the option to confirm settings reset.
Restart your iPhone when the settings reset is finished then configure your device accordingly. When everything is set, try and see if your iPhone X now has audio or sound output.
Fourth solution: Turn off Bluetooth on your iPhone X.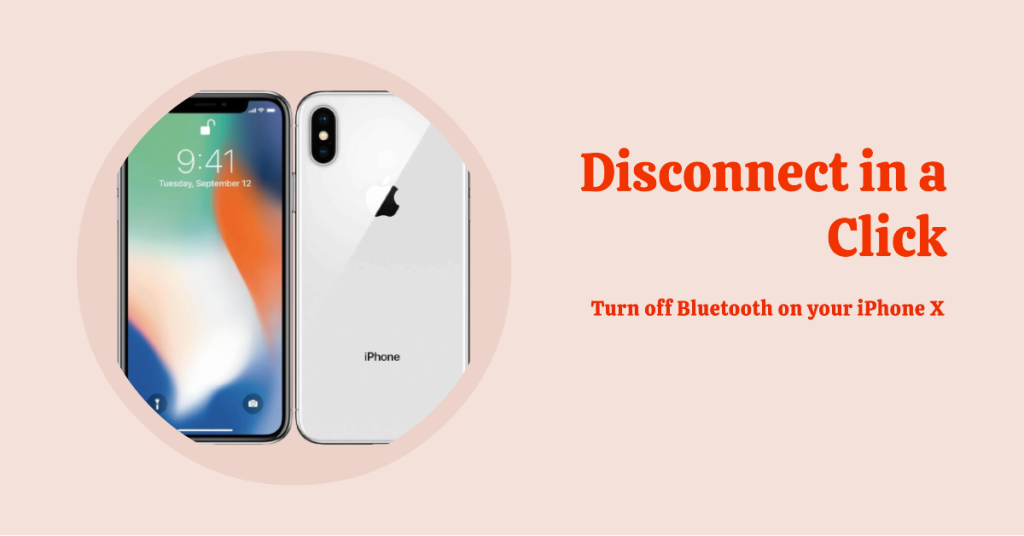 Make sure your iPhone is not currently paired with or connected to a Bluetooth accessory like BT speakers. All sounds from your iPhone are bypassed and routed to the Bluetooth device it's paired or connected to. Hence you won't hear any sound from your iPhone speaker. Many people might have neglected this but make sure you're not. Having said that, check your iPhone X Bluetooth settings then turn Bluetooth off if necessary. Here's how:
Tap

Settings

from the Home screen.

Tap

Bluetooth

.
If Bluetooth is turned on, tap the Bluetooth switch to turn the feature off. This will disconnect your iPhone from any Bluetooth devices it was previously connected to.
Fifth solution: Reset your iPhone X to factory defaults.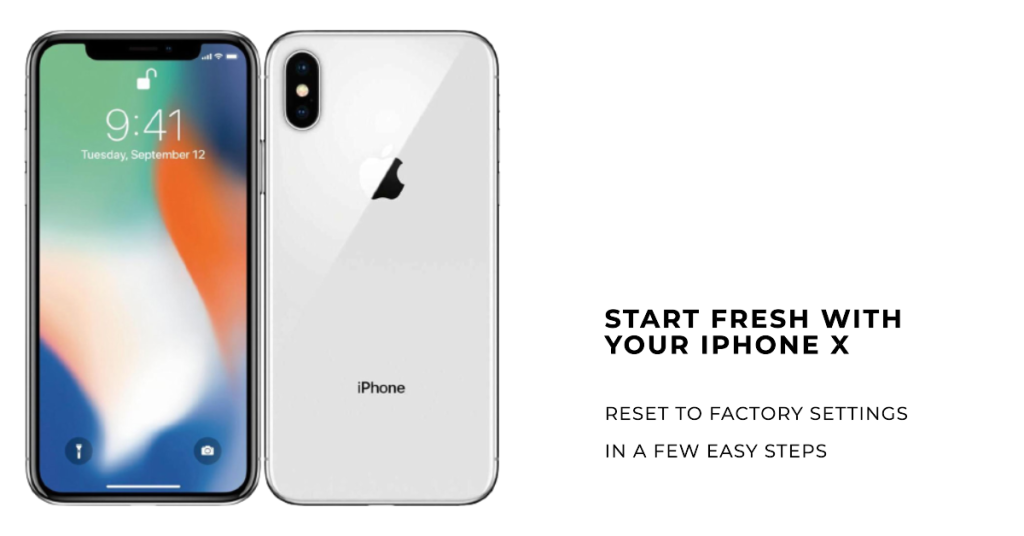 You may be dealing with a major software problem if it managed to withstand all prior solutions. In this case, a potential solution you can try on is a master reset on your iPhone X. A master reset or factory reset will wipe everything out from your device including personal data and system errors that might have caused your device to lose sound or audio output. Be sure to create a backup of all your critical data beforehand. Once you're ready, follow these steps to master reset or factory reset your iPhone X:
Tap

Settings

from the Home screen.

Tap

General

.

Scroll to and tap

Reset.

Select the option to

Erase all content and settings.

Enter your device passcode to continue.

Then tap the option to confirm reset.
Wait until the reset is finished and your iPhone reboots. By then you can proceed with the initial device setup. Test your device and see if the problem is fixed.
If the standard factory reset or master reset failed to fix the problem and that your iPhone X still has no sound or audio output, then you may opt to proceed with a DFU mode restore using iTunes on a computer. You can refer to a more comprehensive walkthrough we've posted on our iPhone X Troubleshooting page, if necessary.
Repair options
No sound or no audio problems on an iPhone that are attributed to software glitches and errors are usually rectified by any of the aforementioned solutions. But if that's not how you end up, then your iPhone X likely requires service. There might be some damaged audio components on your device like the microphone or speaker that had acquired some type of physical or liquid damage. And in that case, your iPhone X must be carefully assessed by a technician to repair the damaged component.
Meanwhile if your iPhone X suddenly lost sound or audio output after installing a new update to iOS, then it must be a post-update issue inflicted by an update bug. In this case, a fix patch is needed. Contact your carrier or Apple Support to escalate the problem and ask for other options.
Connect with us
If you need more help with the use of certain functions and features of the new Apple iPhone X smartphone, feel free to visit our Tutorial Page. There you can find a list of how-to contents, step-by-step tutorials, as well as answers to FAQs regarding iPhone 8. If you have other concerns or encountered some troubles while using the phone, you can reach us through this form. Just be sure to tell us more details of the problem or device issue(s) you may have and we will be more than happy to assist you further.
Posts you may also like to check out: