To enable MMS messaging on your iPhone 13, it must have a good signal reception and cellular data must be turned on. You will be using the Messages app and any message that doesn't have any attachments will be treated as SMS.
However, messages with emojis and any form of attachment will automatically be considered MMS by your iPhone.
To be able to send an MMS message, your SIM card or account must have sufficient credits to use the service. You should know at this point that MMS charges more than MMS.
Common Causes of MMS Issues on iPhone 13
While not being able to send MMS isn't a serious problem for many iPhone users, it can actually become very annoying especially if you really wanted to send pictures or other media to your friends or family.
To understand more about this problem, here are the most common causes why your iPhone won't send picture messages or MMS:
Cellular data isn't enabled or has issues – as we all know, MMS needs cellular data to be transmitted, it is therefore, very important that you check on it before anything else. Perhaps the problem can be fixed by simply toggling the switch. To be able to send iMessage, you need a stable Internet connection.
Messaging settings not configured correctly – your iPhone must be configured properly to be able to use the MMS service. That said, it must have the latest carrier settings and that MMS messaging must be enabled.
There's an issue with the messaging app – aside from the usual settings issues, it's also possible that the app you're using to send MMS has encountered some problems. Another possibility is that your iPhone itself has encountered some system glitches that affected its wireless functionality.
You have account-related concerns – while text messaging is a basic feature of any mobile device, your service provider must approve your device to use it. Thus, if you have unsettled bills, it's possible that your account has been barred from using SMS and MMS messaging.
Now that you know the common causes of an MMS problem with your iPhone, it's time to troubleshoot your device.
Fixing MMS Issues on iPhone 13
The course of our troubleshooting will be based on the factors mentioned above. With that being said, here are the things you need to do:
First solution: Enable MMS Messaging on your iPhone
First of all, you have to check the basic settings to see if your iPhone 13 is properly set to send and receive MMS messages.
Here's what you should do:
Step 1: Launch Settings from the Home screen.
Step 2: Tap Cellular to open its settings.
Step 3: Tap the switch next to Cellular data to enable it.
If it's already enabled, disable it for a few seconds and then tap on it again to re-enable it. Doing so will force your iPhone to reconnect to the cellular network.
Step 4: Go back to the main Settings page and scroll down to find Messages, once found tap on it.
Step 5: Scroll down to SMS/MMS section and then tap the switch next to MMS Messaging to enable it.
If it's already enabled, disable it for a few seconds and then tap on it again to enable it back.
After doing these steps, try sending picture message to your own number to see if it goes through and if you can receive it.
Second solution: Force restart your iPhone
After doing the first solution and your iPhone 13 is still not able to send or receive MMS, then it's time to refresh its memory.
You can do so by performing the Forced Restart, which is a simulated battery removal.
Here's how it's done:
Step 1: Quickly press and release the Volume Up button, and then do the same to the Volume Down button.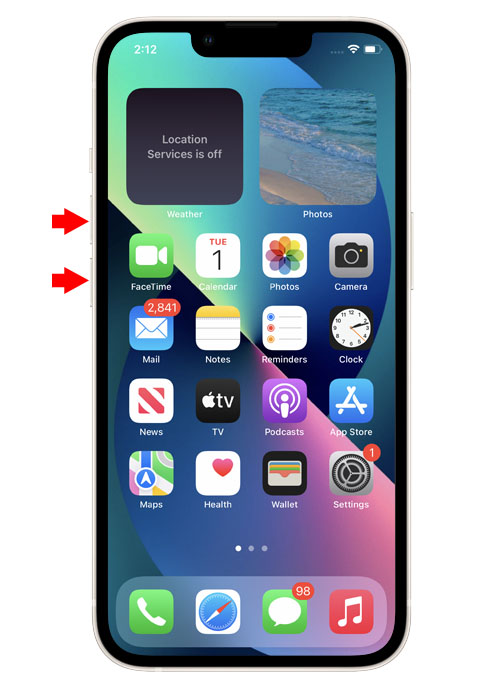 Step 2: Immediately after releasing the Volume Down button, press and hold the Side key for 10 seconds.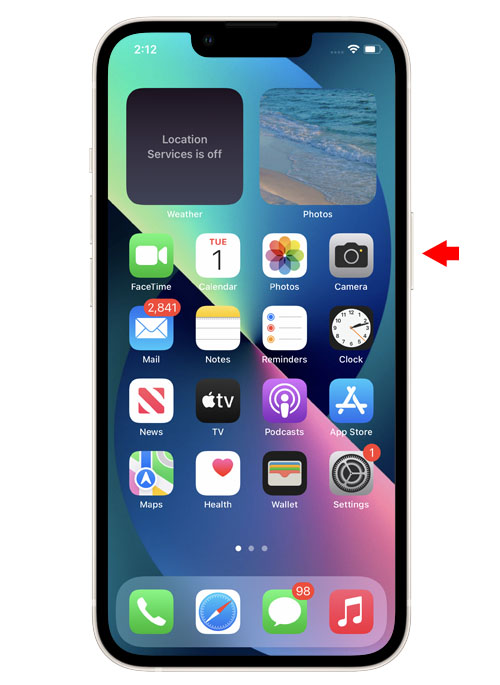 Doing so will trigger your device to shut down and power back up.
Step 3: When the Apple logo shows, release the Side key and allow your device to continue the boot process.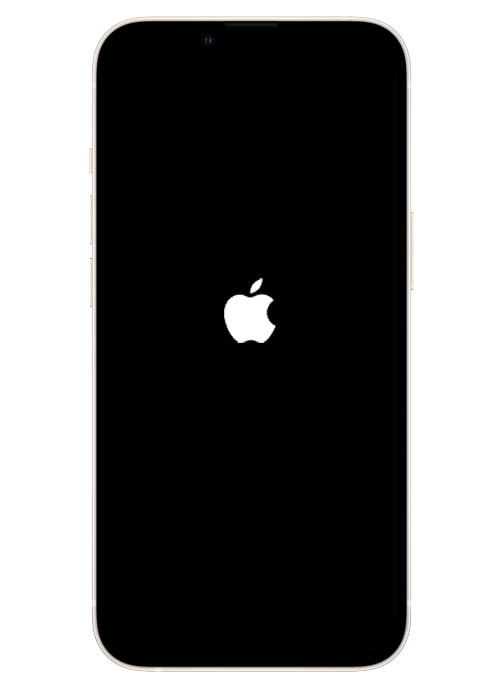 Once your Apple device is active, try send photos as attachments to text messages to see if the problem is fixed.
Third solution: Reset Network Settings
Most of the time, if an iPhone won't send MMS, it has a problem with some of its wireless services. So instead of going through each service one by one, it's better to just do a general procedure to fix all of them.
So at this point, it's better to reset the network settings of your iPhone to refresh all the wireless services including the APN or carrier settings.
This is how you do that on your iPhone 13:
Step 1: From the Home screen, find and tap the Settings app.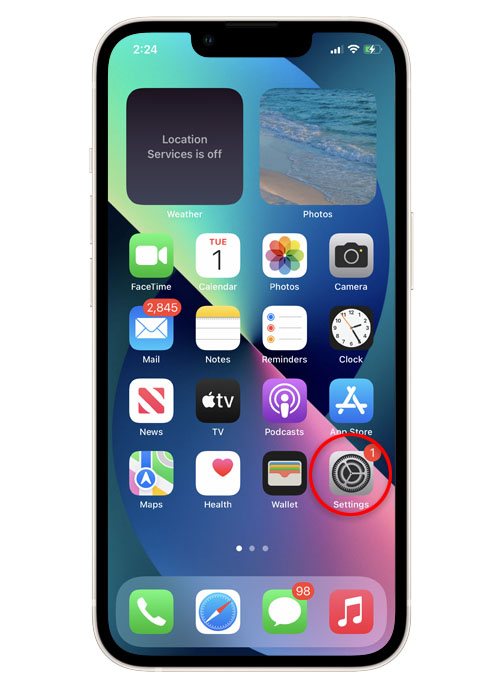 Step 2: Find and tap General.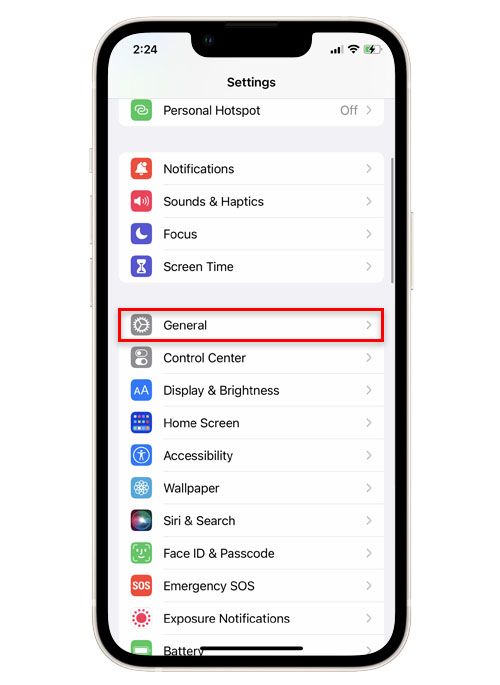 Step 3: Scroll down and tap Transfer or Reset iPhone.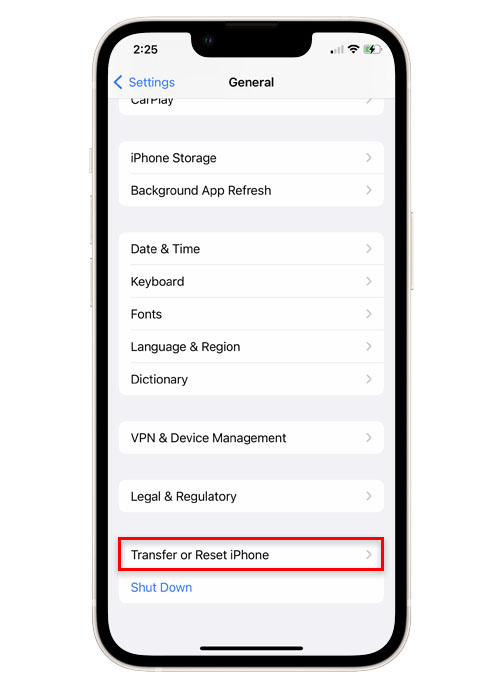 Step 4: Tap Reset at the bottom of the screen to reveal all the other options.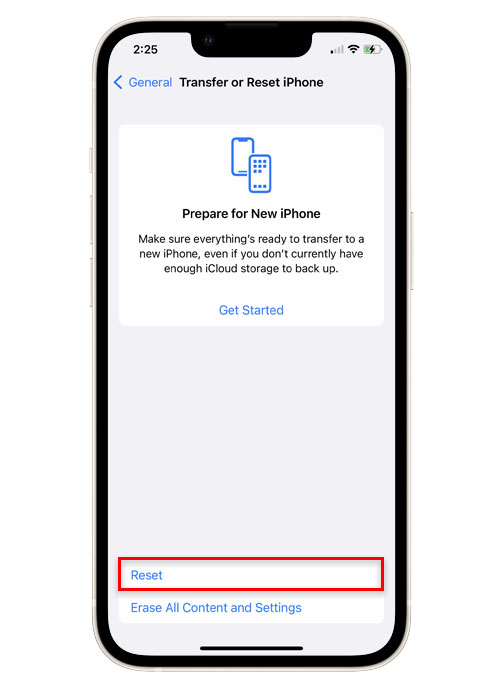 Step 5: Tap Reset Network Settings and enter your passcode if prompted.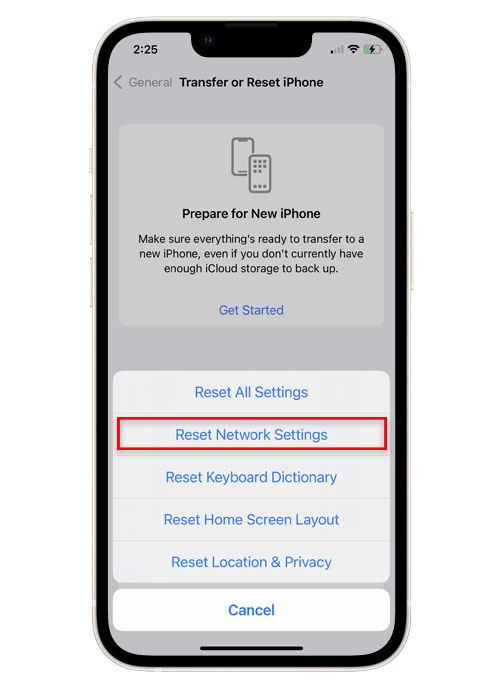 Step 6: Confirm Network settings reset by tapping Reset Network Settings at the bottom of the screen.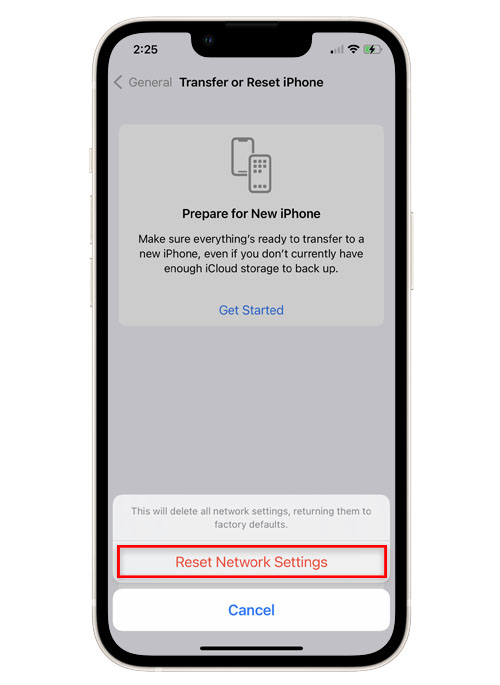 Your iPhone 13 will reboot once the network reset is finished, so wait until the restart is complete and then try sending an MMS to your own number to see if the issue is fixed.
Fourth solution: Call your service provider
After doing the previous solutions and still your iPhone won't send pictures as attachments to text messages, then it's possible that the problem is with your account.
So at this point, it's better that you call your service provider and inquire about your account as well as the network.
If there's an issue with the network, then that explains why your iPhone 13 cannot send MMS. The same thing goes if you have unsettled bill or you have a problem with your account.
On the other hand, if it's not a network or account-related issue, you might be advised by the representative to do the Factory Reset on your iPhone.
Keep in mind to back up your important files and data before doing that as you might not be able to recover them after the reset.
We hope that this troubleshooting guide can help you one way or the other.
Thanks for reading and have a nice day!