As all FBI officials involved in the FBI–Apple encryption dispute would tell you, iPhones and iPads are very secure devices. But there's one thing that can make them even more secure: a virtual private network (VPN).
Think of a VPN as an encrypted, private tunnel that extends across a public network and shields you against anyone who may be trying to monitor your Internet activity or steal sensitive information from you. To create a virtual private network on your iPhone or iPad, all you need is one of the five best free VPN apps described below—no technical knowledge is required!
Even if it weren't for its basket-stealing and, apparently, tunnel-digging mascot, TunnelBear would still be one of the easiest VPN apps we've ever tried. You don't need a credit card nor a manual to create a VPN using TunnelBear—you just launch the app and, with a simple tap on the screen, create an encrypted tunnel with 500 MB of browsing data allotted to you free of charge every month. And if you ever need more, you can easily extend the data limit with in-app purchases.
But TunnnelBear offers more than just ease of use; it also offers unprecedented security because it is the first and only VPN service in the world that has been independently audited by a third party. TunnelBear's servers are located in more than 20 countries, and they are all secured with nothing less than strong AES-256-bit encryption.
Betternet is an ad-supported VPN service with a straightforward and fair pricing structure and a product that delivers on its promises. You can use Betternet for free for as long as you want if you're willing to live ads, some of which are more intrusive than others. You can also try Betternet's Premium features for free for seven days. If you find the Premium features useful, there are two subscriptions to choose from: a monthly subscription for $11.99 or an annual subscription for $35.99. Apart from iOS, Betternet is also available for Windows, macOS, Chrome, Firefox, and Android.
Hotspot Shield is a very popular VPN service that is trusted by over 500 million users around the world. Its servers are located in more than 15 countries, including the United States, the United Kingdom, and Japan. To use the basic features of Hotspot Shield, you don't need a credit card nor a user account—just download the app and create an encrypted tunnel to prevent anyone from tracking your IP address, identity, location, and online activity.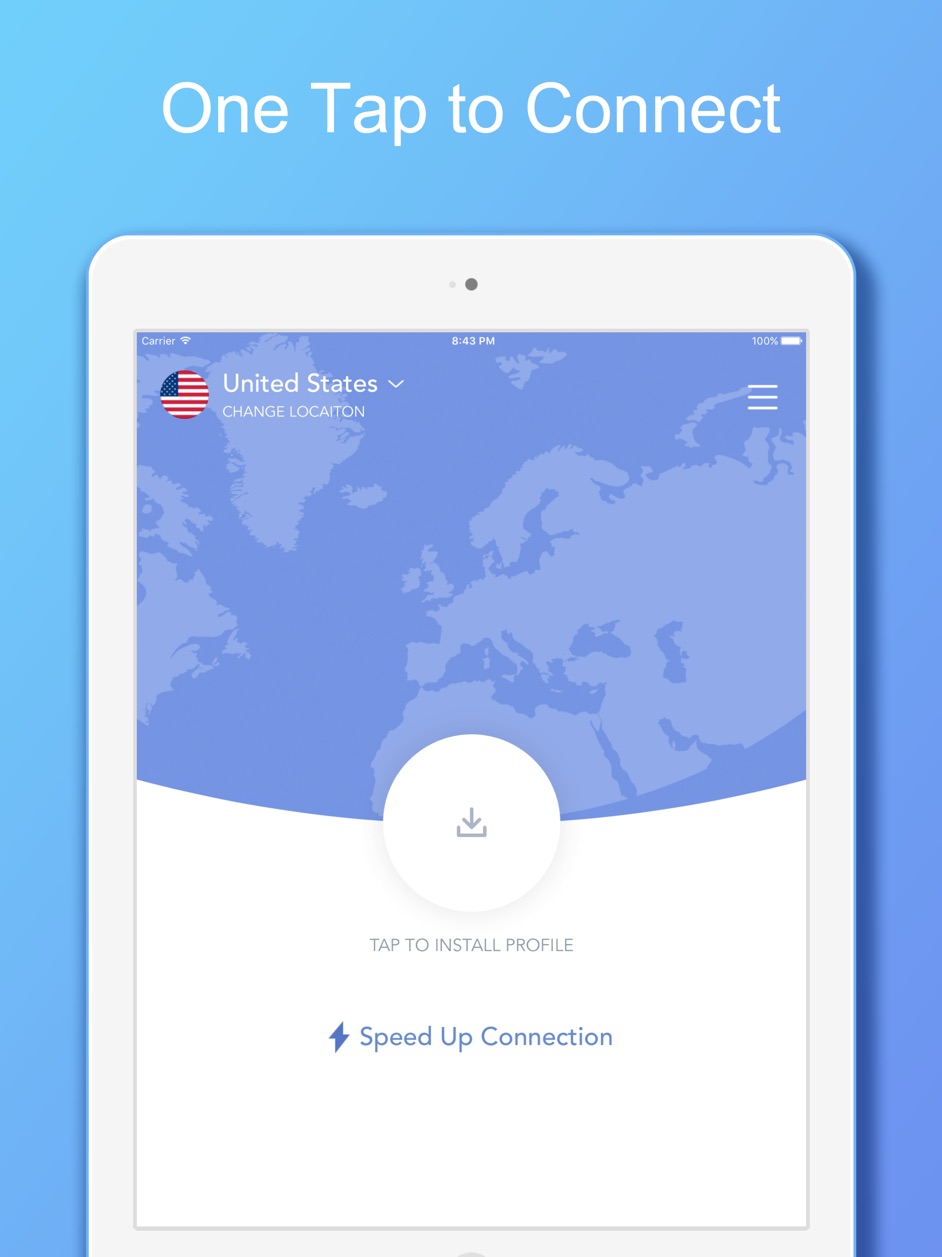 With its polished user interface and excellent optimization for the latest iOS devices, VPN 360 is a great and free alternative to some of the more established VPN apps in App Store. Just like Betternet, VPN 360 offers two premium subscriptions—a monthly subscription for $11.99 and an annual subscription for $35.99. But VPN 360 can do everything you could want from a VPN service even for free, which includes protecting your privacy with state-of-the-art encryption and helping you bypass geo-restrictions.
Turbo VPN is an easy-to-use VPN app with servers spread across North America, Europe, and Asia. It has absolutely no bandwidth limits that could hold you back from anonymously browsing the Internet or watching online videos that would otherwise be inaccessible to you due to geo-restrictions. To enjoy Turbo VPN in all its glory, you need to purchase either its Monthly VIP subscription for $11.99 per month or its Yearly VIP subscription for $35.99 per year.