By default, the iPhone calendar comes pre-populated with a variety of holidays and observances. While this provides useful information, the extra event entries can clutter your Calendar. If you want to remove the default holidays, here are a few ways to customize your iPhone calendar.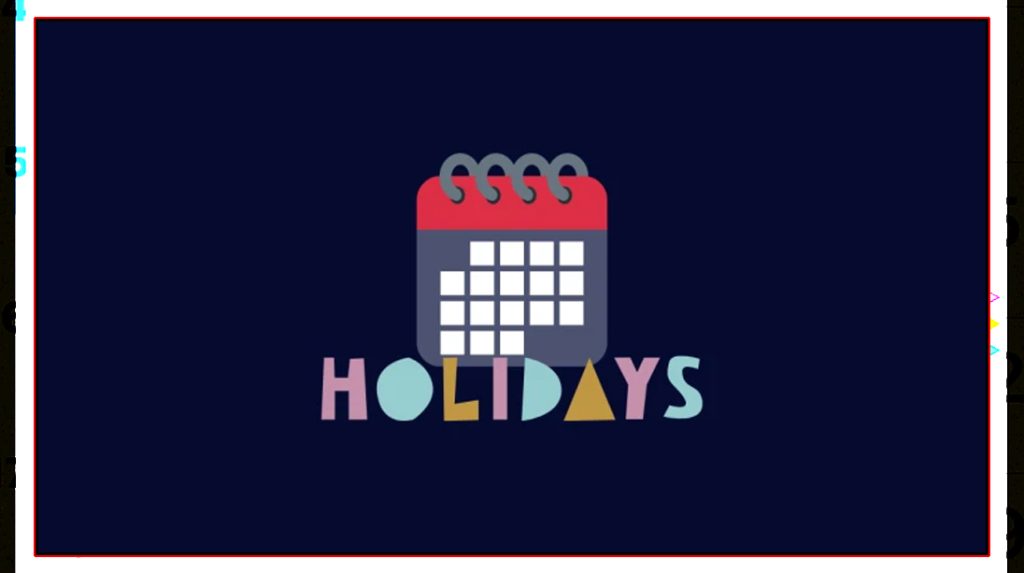 1st Method: Turn Off Holidays in Settings
The easiest way to turn off holidays on your iPhone calendar is through the Settings app:
1. Open Settings and tap Calendar.
2. Under Accounts, tap Default Calendar.
3. Toggle the switch off for Show Holidays.
This will prevent all major holidays from populating your Calendar app automatically. Your Calendar will now only contain events you manually add yourself.
2nd Method: Remove Select Holidays
To keep some holidays while removing others:
1. Open the Calendar app and tap Calendars.
2. Tap the Holidays calendar to open the list of holidays.
3. Tap Edit in the upper right corner.
4. Tap the red circle next to any holiday you want to delete.
5. Tap Done to remove the selected holidays.
This allows you to customize the list to your preferences. Only the deselected holidays will display in your Calendar.
3rd Method: Delete and Recreate Holiday Calendar
For a clean slate, you can delete and recreate the Holidays calendar:
1. Go to Calendar > Calendars and swipe left on Holidays.
2. Tap Delete Calendar. This removes all holidays.
3. Tap Add Calendar > Holidays to add a fresh Holidays calendar.
4. Manually add desired holidays you want to keep track of.
While more work, this gives you full control over the Holidays calendar.
4th Method: Use iCloud Website
If you use iCloud, you can modify the Holidays calendar online:
1. Go to www.icloud.com and sign in.
2. Click Calendar.
3. On the left sidebar, right-click on Holidays and select Delete.
4. Re-create an empty Holidays calendar from the + button.
5. Refresh your iPhone to remove the default holidays.
5th Method: Manage Holidays via iTunes
If you sync your iPhone with iTunes on a computer, you can delete holidays:
1. Connect your phone to your computer and open iTunes.
2. Click your iPhone icon and go to Calendar.
3. Under the Holidays Calendar, uncheck any holiday you want to remove.
4. Sync your device to apply holiday deletion.
The built-in Settings switch, editing Calendars, using iCloud, or syncing with iTunes provides control over removing unnecessary default holidays from your iPhone. Keep things clean and organized with a customized holiday calendar.
Removing Holidays from iPhone Calendar FAQs
Q: How can I disable all holiday events from showing up on my iPhone calendar?

A: Go to Settings > Calendar > Accounts > Default Calendar and turn off the toggle for Show Holidays. This will prevent any holidays from populating your Calendar.

Q: I only want to remove some holiday events, not all of them. How can I do that?

A: In the Calendar app, tap Calendars, tap the Holidays calendar, tap Edit, and uncheck the holidays you want to remove by tapping the red circle next to them. Tap Done to save changes.

Q: What's the easiest way to delete the entire Holidays calendar from my iPhone?

A: Swipe left on the Holidays calendar name and tap Delete Calendar. This will remove the entire default Holidays calendar and all associated events.

Q: Can I manage the holidays on my iPhone calendar from my computer?

A: Yes, sign into www.icloud.com, access the Calendar section, right-click the Holidays calendar, and select Delete. You can then add a new custom Holidays calendar.

Q: If I sync my iPhone with iTunes, can I delete holidays there?

A: Definitely. Connect your iPhone to your computer, open iTunes, go to the Calendar section, and uncheck any holiday events under the Holidays Calendar that you want to remove. Then sync your iPhone.