Have you recently encountered the iPhone X ghost touch? This is an issue where the screen responds to presses that you did not actually make and usually occurs if the phone's touch screen is dirty. Dirt can conduct electricity or water droplets that could cause a charge disturbance on the screen and might result in a display malfunction. Other sources of charge imbalances also include an incorrect voltage supply. 
A Closer Look at iPhone X Ghost Touch and How to Resolve It
If you're looking for a fix on this problem, then you're on the perfect spot. The contents below will provide you with helpful information to help you deal with a touch screen glitch caused by iOS 13.3 update on your iPhone X.
What Causes Ghost Touch on iPhone X?
There are several possible causes of ghost touch on iPhone X, ranging from software glitches to hardware defects. Some of the most common ones are:
Outdated apps: Some apps may not be compatible with the latest iOS version or the iPhone X's display features, causing them to malfunction and trigger ghost touch. Updating your apps regularly can help avoid this issue.
Third-party accessories: Some chargers, headphones, cases, or other accessories that connect to your iPhone's Lightning port may not be certified by Apple and may interfere with the screen's sensitivity or functionality. Disconnecting these accessories can help resolve ghost touch.
Screen damage: If your iPhone's screen is cracked, scratched, or otherwise damaged, it may affect the touch sensors and cause ghost touch. You may need to repair or replace your screen if this is the case.
Display module defect: Some iPhone X models have been reported to have a defect in the display module that causes ghost touch or unresponsive touch. This is a hardware issue that requires professional service. Apple has acknowledged this issue and offers a free display module replacement program for eligible devices.
Troubleshoot the touchscreen issue on iPhone X after installing iOS update
If we look at this issue on a different perspective, touch glitches could happen due to repairs or hardware component failures. While this might be true to most of the reported cases, software updates such as iOS 13.3 can also generate a touch screen bug. Software errors does not only occur to apps or other phone's software features but could also affect hardware functions like the touch screen.
To help those affected users of iPhone X that is experiencing a touch screen problem after updating to iOS 13.3, I've mapped out some helpful methods that could fix the issue. Before we get into the details, just make sure that your phone did not incur any physical damage like accidental dropping or water damage. Otherwise, you'll need to visit the nearest Apple service center in the area and have your phone checked by their onsite technician. But if your iphone x did not experience physical stresses, find out how you can deal with the iPhone X ghost touch bug by reading further.
First solution: Close all background apps on your iPhone X.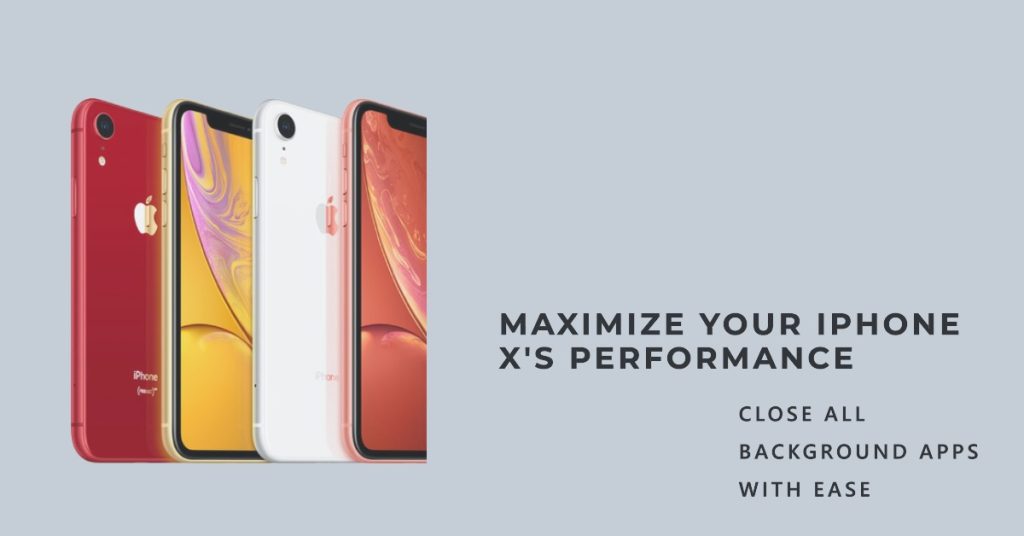 Rogue apps could cause certain disturbances on your iPhone's touch screen and may have been the main reason why you're experiencing these phantom touches after the iOS 13.3 update. These erratic apps may occur if they've been affected by random bugs after installing the new software version. They could also get errors if they've been left suspended in the background while the update is ongoing. To possible rectify this case, quit all background apps as this will refresh their performance and could remove those app errors that's causing ghost touches on your device. Here are the steps:
Swipe your finger up and then pause from the

Home

screen.

Swipe left or right to navigate through the apps preview.

Then swipe up on each app's preview to close individual background apps.
Once all background apps are cleared, try to use your iPhone X's touch screen and see if the phantom touches are gone.
Second solution: Restart your iPhone X.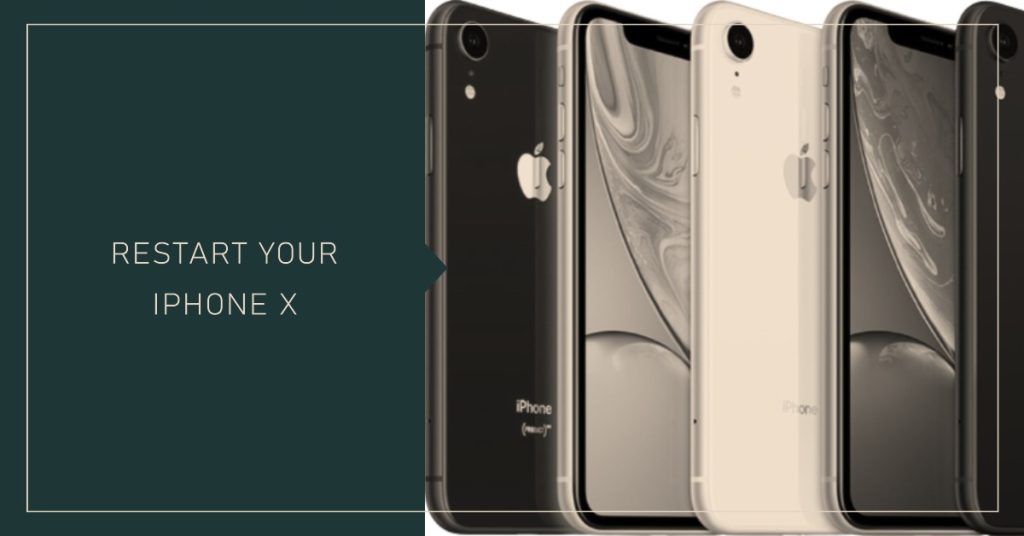 Whenever we face issues or errors on our smartphone devices, we would always try to turn it off and on again. This method has been proven effective in dealing with several issues, especially those minor software glitches caused by the iOS update. Performing a reboot might resolve the iPhone X ghost touch as it will remove erratic cache and refresh the phone's system. This could also help in implementing the changes brought by the recent software update and improve the phone's performance.
If you have not performed this method yet, you have two options to try. You can start with a soft reset with these steps:
Press and hold the

Power/Side button

and either of the

Volume buttons

simultaneously for a few seconds.

Release both buttons once

Slide to Power off

prompt appears on the screen.

Drag the

Power off slider

to the right to turn off your phone.

After 30 seconds, press and hold the

Power/Side button

again until you see the Apple logo.
Touch glitches might hinder you to utilize the touch screen functions and performing a soft reset will not be feasible. If that's the case, perform a force restart instead. This will reboot your iPhone X by using hardware key commands. Here's how:
Press and release the

Volume Up button

quickly.

Press and release the

Volume Down button

quickly.

Lastly, press and hold the

Side button

for a few seconds until you see the Apple logo.
Executing this process could also further remove those erratic apps and should increase the chance in resolving the touch bug. Just allow your device to complete the reboot process and then monitor if you'll still encounter touch glitches.
Third solution: Install pending app updates on your iPhone X. 
Erratic apps that's causing your iPhone X's phantom touches might be cured by updating them. App updates are generally focused in fixing reported app errors and app's performance enhancement. These updates should stabilize the app's system and might contribute in removing phantom touches on your iPhone X. To give this a shot, manually install all pending app updates on your iPhone X by following the steps below:
From the

Home

screen, tap on

App Store

to open it.

Tap on

Today

tab at the bottom.

Then tap on the user profile icon on the top right corner of the screen.

You should see the account details.

Scroll down to the

Available Updates

section.

Tap on

Update

next to the app to update individual apps.

Tap on

Update All

to update all apps simultaneously.
Perform a reboot on your iPhone to implement necessary changes and remove extra dump cache on the system. Then check if there's any ghost-touch occurrence or not anymore.
Fourth solution: Reset all settings on your iPhone X.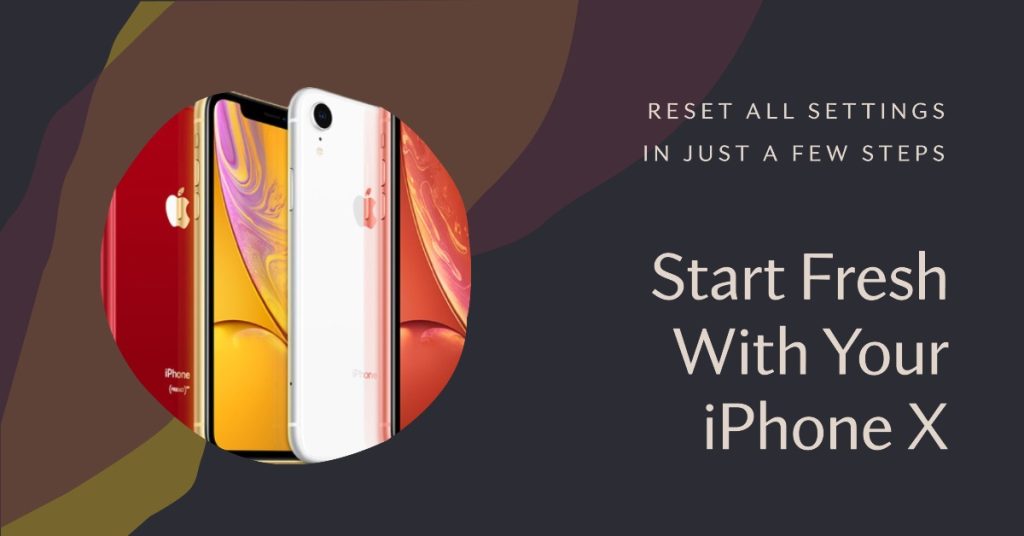 iOS overrides could create a huge impact on how your phone will execute its performance. These overrides could alter some information that might be crucial on the phone's system and invalidate them. Incorrect or invalid settings may trigger a lot of issues on your device and might be the cause of the iPhone X's touch screen bug. Performing an all settings reset should handle this matter as it will delete all customized settings on your phone including those iOS overrides and revert them to their default values and options. Here's how it's done:
Access

Settings

from the

Home

screen.

Tap

General

.

Scroll down to and then select

Reset

.

Tap the

Reset All Settings

option.

Enter your device passcode once prompted.

Then tap to confirm all settings reset.
Once the reset process is completed, your phone will reboot automatically. Enable important features like the Wi-Fi and monitor if you'll encounter an iPhone X ghost touch bug.
Fifth solution: Factory reset your iPhone X.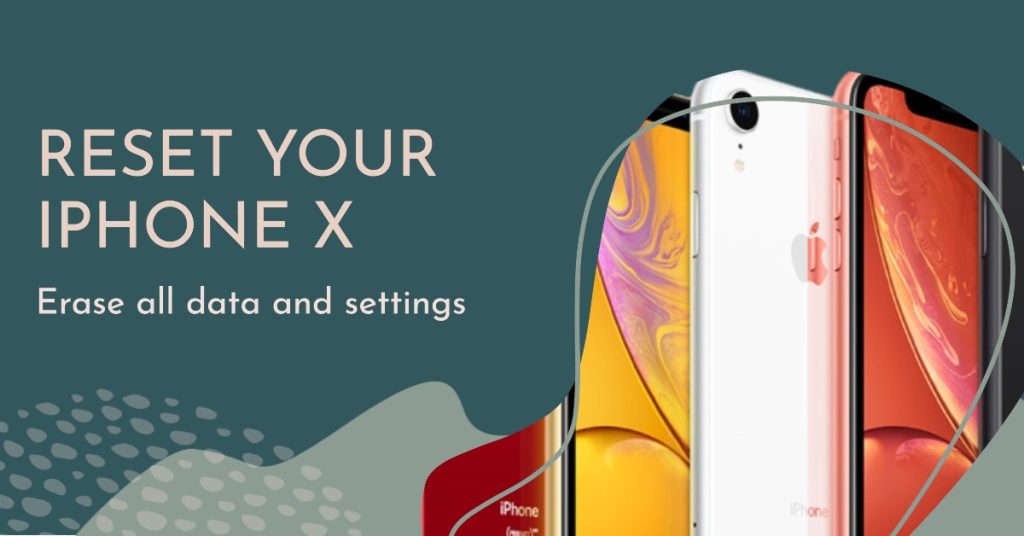 Random bugs could cause rigid errors on your device and may have been the reason why you still have the touch glitches up to this point. Performing simple solutions might not help and you will need stronger solutions to deal with iPhone X ghost touch bug. A factory reset has been one of the advanced solutions that should help in removing these stubborn glitches. This process will clear all information on your device and revert them to the default factory configurations. Should you wish to proceed with this procedure, make sure to create backups of your important files via iTunes or iCloud beforehand. If backups have been created, you may proceed with the steps below:
Access

Settings

from the

Home

screen.

Tap

General

.

Scroll down to and then select

Reset

.

Tap the

Erase all contents and settings

option.

Enter your device passcode once prompted.

Then tap to confirm all settings reset.
An automatic restart will happen on your device once the master is done. Since your phone has been reverted to its original factory settings, set it up like a new one and check if the issue has been resolved.
Other options
If none of the solutions listed above fixed the touch screen error on your iPhone X, you might need to try the most in-depth type of restore that you can do to your device. Device Firmware Update (DFU) mode restore is a state where it allows your device to communicate with iTunes even when bootloader is not sync or activated.
Please be reminded that you can only carry out this process as long as you did not accidentally dropped your phone or any sign of physical damage like liquid marks on the screen. Performing this method on such state will result in a brick iPhone or permanently damaged device.
If you want to take risks, just prepare a Mac or Windows computer with the latest iTunes installed. Also ensure that your computer runs on the latest operating system that is compatible with your iPhone XS Max. If all requirements are met, connect your device to the computer using the Apple-supplied USB/lightning cable. Then allow iTunes to sync with your iPhone and backup files, if possible. Once the backup is secured, follow these steps to put your iPhone X in DFU mode:
While the phone is still connected to your computer, press and quickly release the

Volume up button

.

Press and quickly release the

Volume down button

.

Press and hold the

Side/Power button

until the screen goes black.

After the screen turns black, press and hold the

Volume down button

while keep holding down the

Power/Side button

.

Wait for 5 seconds then release the

Power/Side button

but keep holding the

Volume down button

until your iPhone XS shows up in iTunes.

Release the

Volume down button

once you see your iPhone in iTunes then follow the rest of the on-screen instructions to start restoring your iPhone through iTunes.
Just perform a force restart to exit DFU mode once done and check if it fixed your iPhone X ghost touch bug.
Still having phantom touches on your iPhone X? 
You might need to go to the nearest service center if none of the procedures fixed the problem on your device. Their onsite technician should be able to determine the main reason why this problem occurs. You can also get official recommendations and additional information on how to fix your iPhone X problem by contacting Apple Support.