Slow internet connection is among the most common connectivity problems you may encounter every once in a while. Most of the time, such a problem, is not really that serious. In fact, you may be able to fix it by doing a couple of basic troubleshooting procedures.
But just because your iPhone 13 has a slow connection doesn't mean it has a problem. It is always possible that the problem is with your wireless router.
That's why it's very important that you spend a little time troubleshooting both your iPhone and your network device so that you will know where the problem lies.
It is easier to fix the problem if you know the cause. Don't worry, troubleshooting a network problem like this is not hard to do. Besides, we will walk you through every step of the way.
Troubleshooting Slow Internet Connection on iPhone 13
You can only consider your internet connection speed slow if it's way below your subscribed plan. Nowadays, 20 Mbps is already considered "slow" so if that's your plan and the speed you're getting is close to it, then perhaps, it's time you upgraded to a faster plan.
However, if you have a plan of 50 Mbps or higher and you're only getting around 30 Mbps on your iPhone, then you might have a slow browsing issue.
But before anything else, try pulling down the Control Center and then tap the Wi-Fi icon to disable it. Give it about a couple of seconds before you toggle Wi-Fi switch again.
Doing so will force your iPhone to reconnect to the network. So try to see if the problem is fixed by doing this very simple trick. If not, then troubleshoot your phone's internet connection.
The following are the solutions you can try to fix the iPhone 13 slow internet problem.
First solution: Force restart your iPhone
When it comes to fixing issues that recently occurred and without apparent reason or cause, the first thing you have to do is to refresh the memory of your device. The best way to do that is to do the Forced Restart or simulated battery removal.
What it does is force your device to shut down and since it simulates battery removal, the memory cache will be cleared. That's why we often suggest it to fix minor firmware-related problems. Here's how it's done:
Step 1: Press and quickly release the Volume Up button.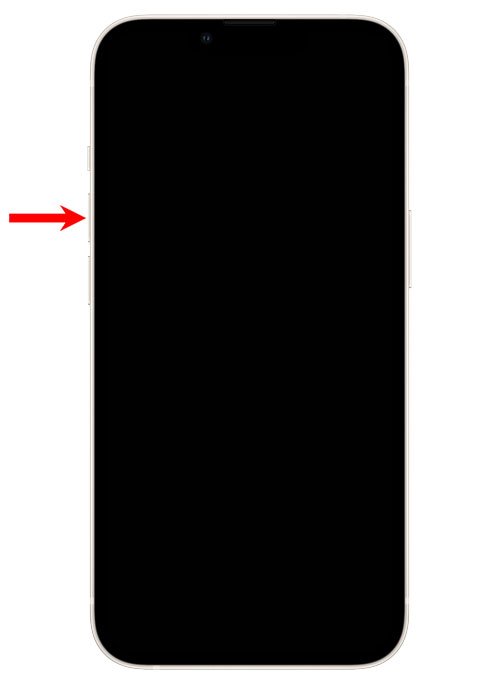 Step 2: Press and release the Volume Down button.
Step 3: Immediately after releasing the Volume Down, press and hold the Power key for 8 seconds.
This will trigger your iPhone 13 to shut down and power back up.
Step 4: When the Apple logo appears on the screen, release the Power button and let your iPhone continue the boot process.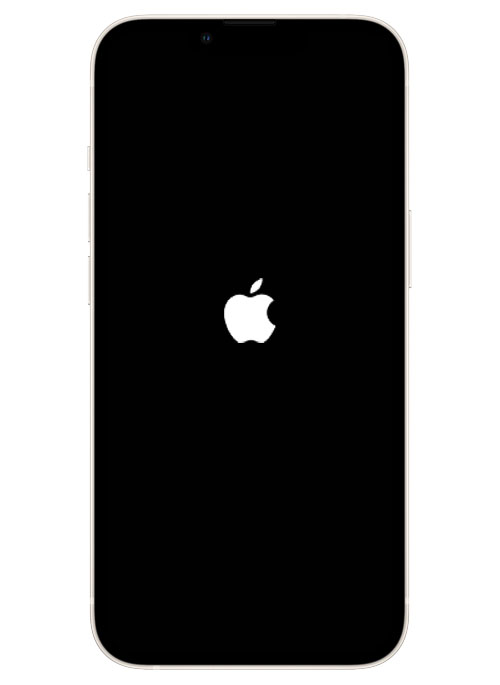 Once the iPhone is ready and already reconnected to the network, try doing a speed test to know if the connection has improved. If not, then move on to the next solution.
Second solution: Restart your wireless router
Rebooting your router is as important as restarting your iPhone. As mentioned earlier, it is always possible that the cause of the slow browsing issue is the device that broadcasts the signal.
The fact is that if your router has been online for several months, it might need its memory refreshed. So follow these steps to reboot your router:
Step 1: Unplug the power adapter from the power outlet, or simply disconnect the power cord from the main unit.
Step 2: Leave the router without power for a minute or two.
Step 3: Plug the power cord back in and allow the device to boot up successfully and starts broadcasting the Wi-Fi signal.
Make sure that your iPhone reconnects to the same network you're having issues with and then try doing a speed test.
Log on to Fast.com on a browser app and it will automatically do the test. If the results are still not satisfactory, then move on to the next solution.
Third solution: Forget the current connection
Assuming that you're having slow browsing issues with your Wi-Fi, the next thing you have to do is to re-establish a good connection between your iPhone and your router. Needless to say, you have to delete the current connection–you may have a corrupted Wi-Fi network–and let your device reconnect to the network.
Here's how you do that:
Step 1: Go back to the Home screen and tap Settings.
To go back to the home screen, you just have to swipe up from the bottom of the screen.
Step 2: Tap Wi-Fi to open the WiFi settings.
Step 3: Tap the Information icon to the right of your network.
It's the letter 'i' inside the circle.
Step 4: Tap Forget This Network, and tap Forget to confirm.
Once forgotten, it won't be visible in the list of saved Wi-Fi networks.
Step 5: Once the connection is deleted, let your iPhone 13 reconnect to the network.
Make sure you enter the correct Wi-Fi password.
When your iPhone 13 has successfully reconnected to the network, try doing a speed test to know how fast your connection is.
Most of the time, this procedure is enough to fix a problem like this. However, if you still have a slow or intermittent internet connection, then move on to the next solution.
Fourth solution: Reset Network Settings on your iPhone 13
After deleting your WiFi network and reconnecting to it and your iPhone still has a very slow, your next course of action is to reset network settings on your device.
Doing so will delete your WiFi networks, saved network settings, Bluetooth pairings and brings the APN settings back to their default values. Your browsing data and any other website data saved on your iPhone, however, will remain intact.
However, such a procedure has already been proven effective against issues like this.
Here's how it's done:
Step 1: Launch the Settings app.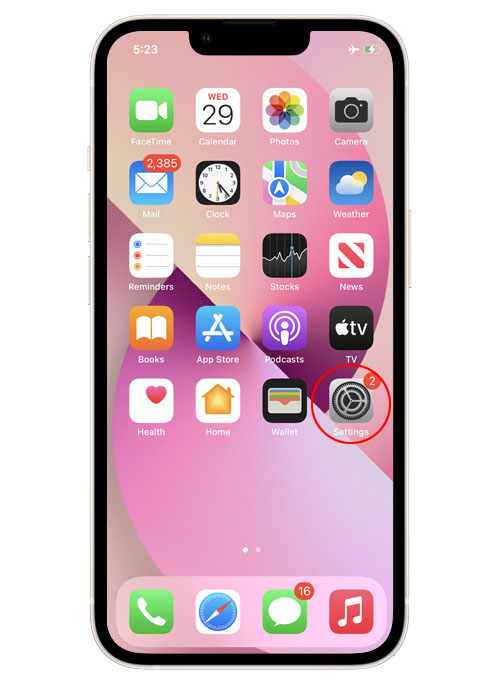 Step 2: Tap General.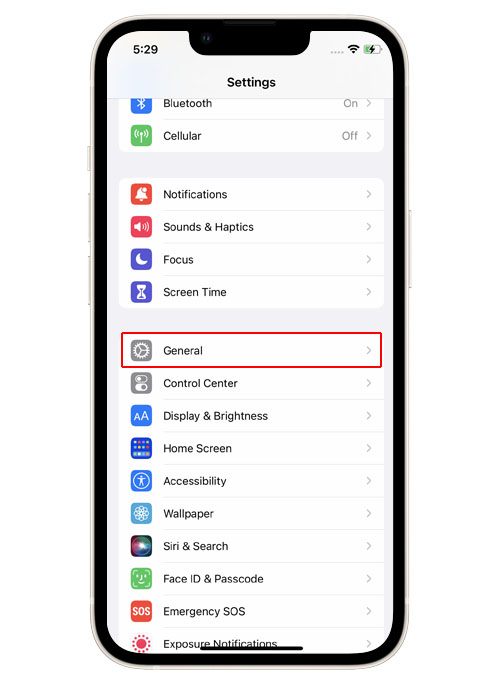 Step 3: Scroll down and tap Transfer or Reset iPhone.
Step 4: Tap Reset at the bottom of the screen to reveal all the options.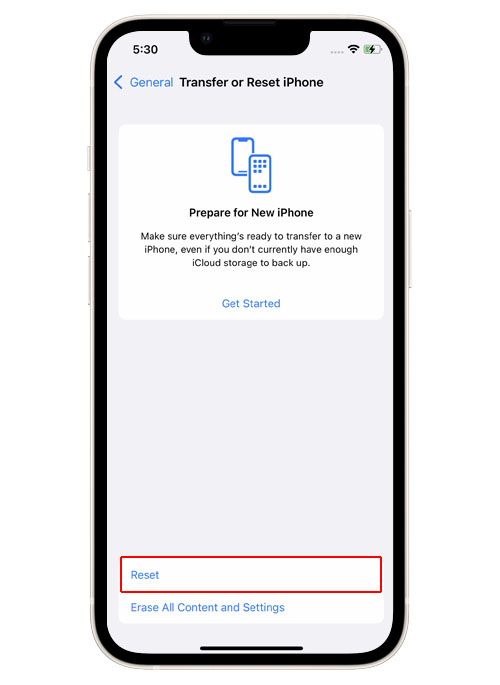 Step 5: Tap the Reset Network Settings option and enter your security lock if prompted.
Step 6: Tap Reset Network Settings at the bottom of the screen to confirm network settings reset.
Your iPhone will reset the network and reboot.
Step 7: After the restart, reconnect to the network.
When it comes to network-related errors such as this, a network reset often fixes them. However, if for some reason your iPhone 13 WiFi speed is still very slow, then move on to the next solution.
Fifth solution: Call your Internet Service Provider
Assuming you've already done the previous solutions and your iPhone 13 still has the same slow connection problem, then it's possible that it's a network issue.
What you have to do next is to call your Internet Service Provider and make a report of the problem. If there's an issue with the network, the representative will advise you how long the problem's gonna last, or help you fix it.
However, if it's not a network problem, then you might need to reset your iPhone to fix the issue.
Sixth solution: Factory reset your iPhone 13
A factory reset will delete everything in your iPhone including your Wi-Fi networks and other important stuff. So make sure to create a backup of the things you don't want to lose before doing it.
Bear in mind that the reset should always be your last resort as it will take much of your time. But since you don't have much of a choice, you really have to do it.
Here's how to factory reset your iPhone:
Step 1: Go to settings on your iPhone.
Step 2: Tap General.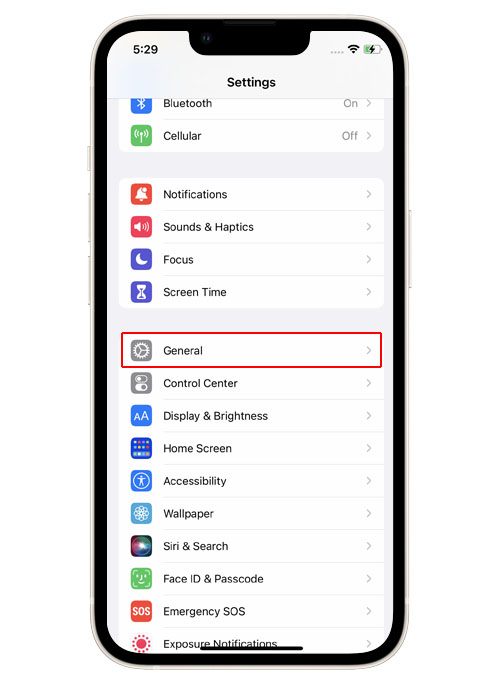 Step 3: Scroll down and tap Transfer or Reset iPhone.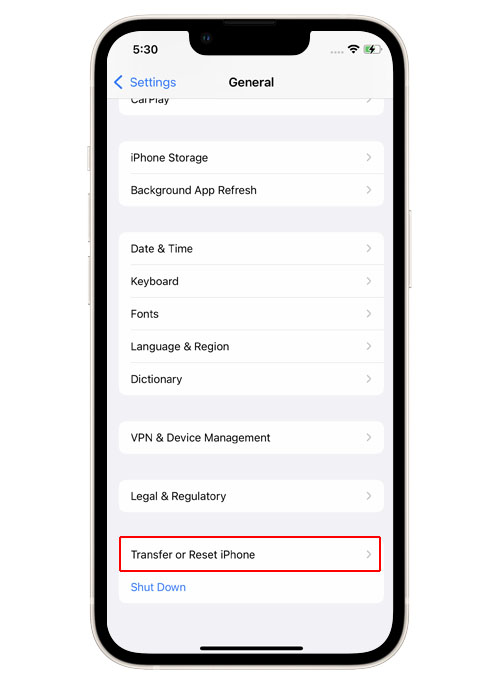 Step 4: Tap Erase All Content and Settings at the bottom of the screen.
Read the information on the screen as it's important because it tells you which ones will be deleted. You can use the information to backup your data.
Step 5: Tap Continue and then enter your security code if prompted.
You will then be prompted to turn off the Activation Lock by entering your Apple ID password.
Step 6: Enter your Apple ID password and tap Turn Off at the top-right corner of the screen.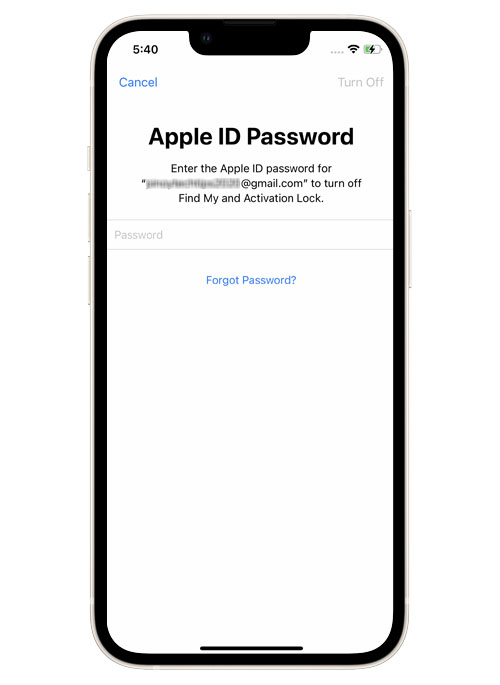 Now follow a few on-screen instructions to proceed with the Factory Reset.
Once the reset is complete, set up your iPhone 13 a new device.
The slow internet connection problem should already be fixed after the setup.
We hope that this guide can help you.