Is your iPhone 12 suddenly showing a black screen and becoming unresponsive? Don't panic – this common iPhone issue is usually easy to fix with a few simple troubleshooting steps. In this comprehensive guide, you'll learn proven methods to get your iPhone 12 back up and running in no time.
1. Force Restart your iPhone
If the black screen of death that's bugging your iPhone 12 is just due to a firmware issue, then you don't have to worry too much because you will be able to make your device respond again in no time. However, make sure that it's not due to physical or liquid damage by doing a physical inspection of your device.
If you're pretty sure it's not due to a physical damage, then try doing the forced restart. It's been proven effective against issues like this. Here's how it's done:
To do so, quickly press and release the Volume Up button, and then the volume down button.
Immediately after that, press and hold the Power key for 10 seconds. This will force the phone to boot up.
When the Apple logo shows, release the power key and wait until your iPhone finishes the reboot.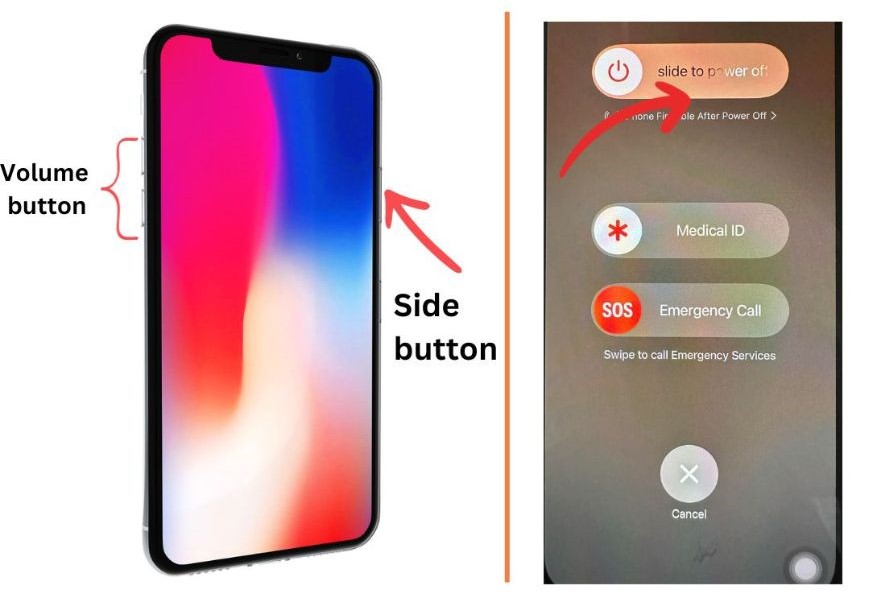 In most cases, this procedure will fix the problem. So if you're able to make the logo show on the screen, that's a sign that the problem is fixed.
However, if your iPhone 12 is still stuck on the black screen after the first attempt, try doing the same procedure a few more times because there are times when the forced restart is not done properly. After that and it still won't turn on, then move on to the next solution.
2. Charge and do the forced restart
If your iPhone 12 remains unresponsive and stuck on a black screen after a few forced restart attempts, what you need to do next is charge it and do the forced restart while it's connected to the charger. Here's how:
Plug the charger to a working wall outlet and connect your iPhone to it using the original cable.
Regardless of whether the iPhone shows the charging sign or not, leave it connected to the charger for at least 10 minutes.
After that, do the forced restart again while the iPhone is still connected to the charger.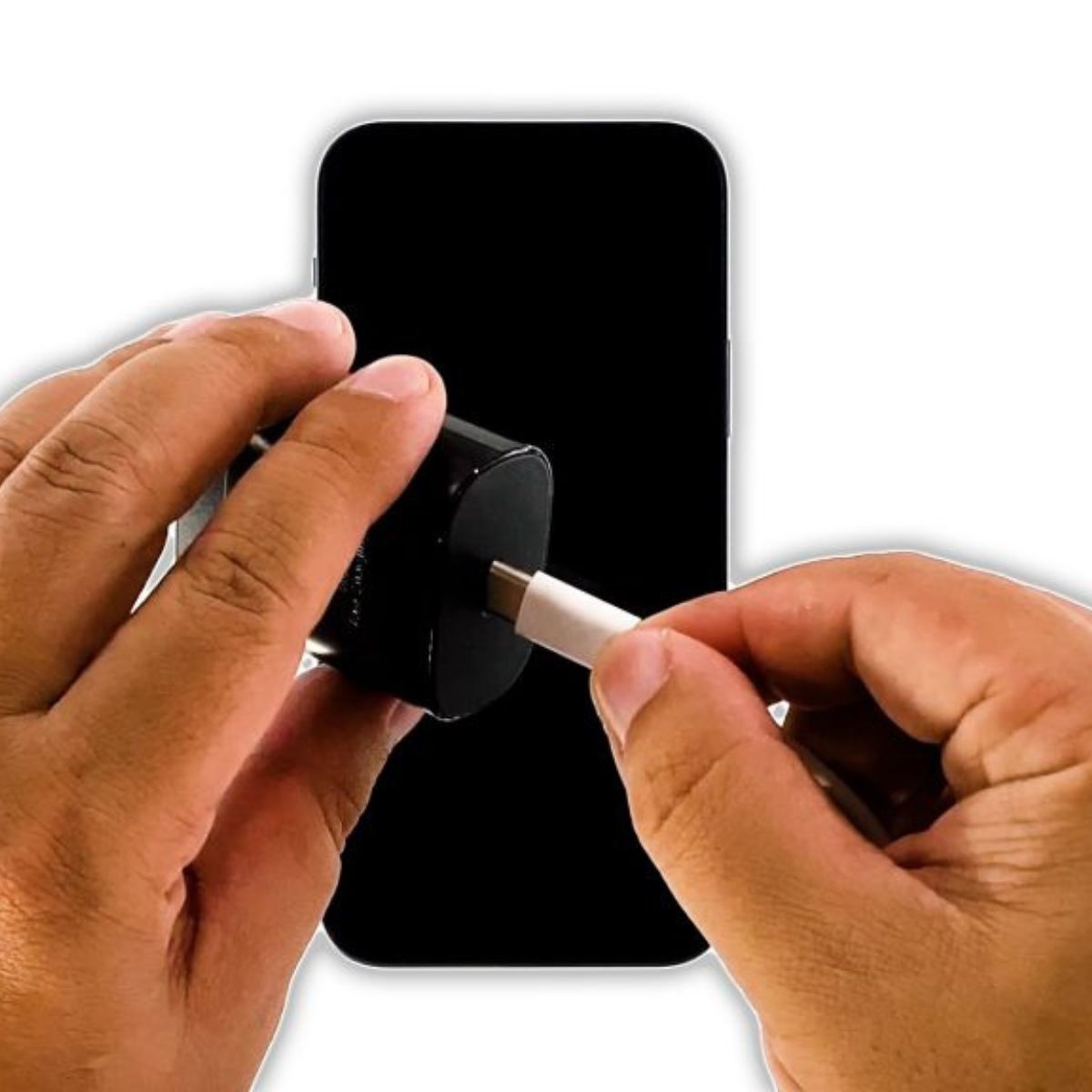 If the problem is just due to a minor issue caused by the new update, then it should be booting up by now.
3. Restore iPhone Using Recovery Mode
For major system errors, recovery mode can reinstall the iPhone software. Connect to iTunes > Force restart > Press and hold Side and Volume Down buttons together until Recovery mode loads.
This will wipe the device, so back up first! Then choose 'Restore' in iTunes to reinstall iOS without deleting data.
4. Restore Using DFU Mode
The nuclear option is a DFU (Device Firmware Update) restore. This completely reinstalls iOS to factory default state. Connect to iTunes > Press Volume Up > Press Volume Down > Hold Power until the screen goes black > Hold Volume Down until iTunes says it's in Recovery mode.
Then select 'Restore' on iTunes. This will wipe your device, so only use DFU as a last resort if all else fails!
5. Check hardware damage Causing iPhone 12 Black Screen That Won't Turn On
If your iPhone 12 powers off and won't turn back on, the black screen could indicate hardware damage from dropping or liquid exposure. Some steps to try:
Let it rest – Leave the phone off for 2-3 hours, as this can reset internal components.
Try charging – Charge for at least 1 hour using the original charger and cable.
Look for damage – Closely inspect device for any visible cracks or water corrosion. Even minor damage can disrupt power delivery and cause black screens.
Force restart – Try steps in Fix #1 to see if restarting prompts a response.
Contact Apple Support – If there's no response from forced restarts or charging, the screen or internal parts are likely damaged and require professional repair. Apple can run diagnostics and suggest next steps.
iPhone 12 Black Screen
What Causes the iPhone 12 Black Screen of Death?
Software glitches – Buggy iOS updates or apps can cause system crashes and black screens.
Hardware failure – Faulty components like a damaged display connector can cause black screens.
Battery issues – An empty battery or faulty charger can cause the iPhone to turn off and appear 'dead.'
Luckily, even if the black screen is due to hardware failure, there are still solutions for recovering your data and getting your iPhone working again.
Avoid the Black Screen of Death
While you can't prevent all iPhone black screen issues, these tips help reduce the chances:
Install iOS and app updates promptly
Avoid exposing iPhone to excess heat or moisture
Use quality cases and screen protectors
Don't use suspicious third-party apps or charging accessories
Backup data regularly in case you need to factory reset
Turn off Auto-Brightness and reduce Light Sensor sensitivity to avoid overheating
But if your iPhone 12 is still stuck on the black screen of death after doing these procedures, then the problem can be with the hardware. With that, you need to have the device checked.
And that's what you need to do with iPhone 12 stuck on black screen of death. We hope that we've been able to help you.