Text messages contain some of our most private conversations. You may want to hide certain messages on your iPhone from snooping eyes. Fortunately, it's easy to make your texts more secure.
In this guide, you'll learn five techniques to hide messages on your iPhone:
1. Turn Off Message Previews
Message previews automatically display the sender and part of the text on your lock screen. This gives anyone access to read your private texts.
You can disable message previews in a few quick steps:
Open the Settings app.
Tap Notifications.
Select Messages.
Turn off Show Previews or change it to "When Unlocked."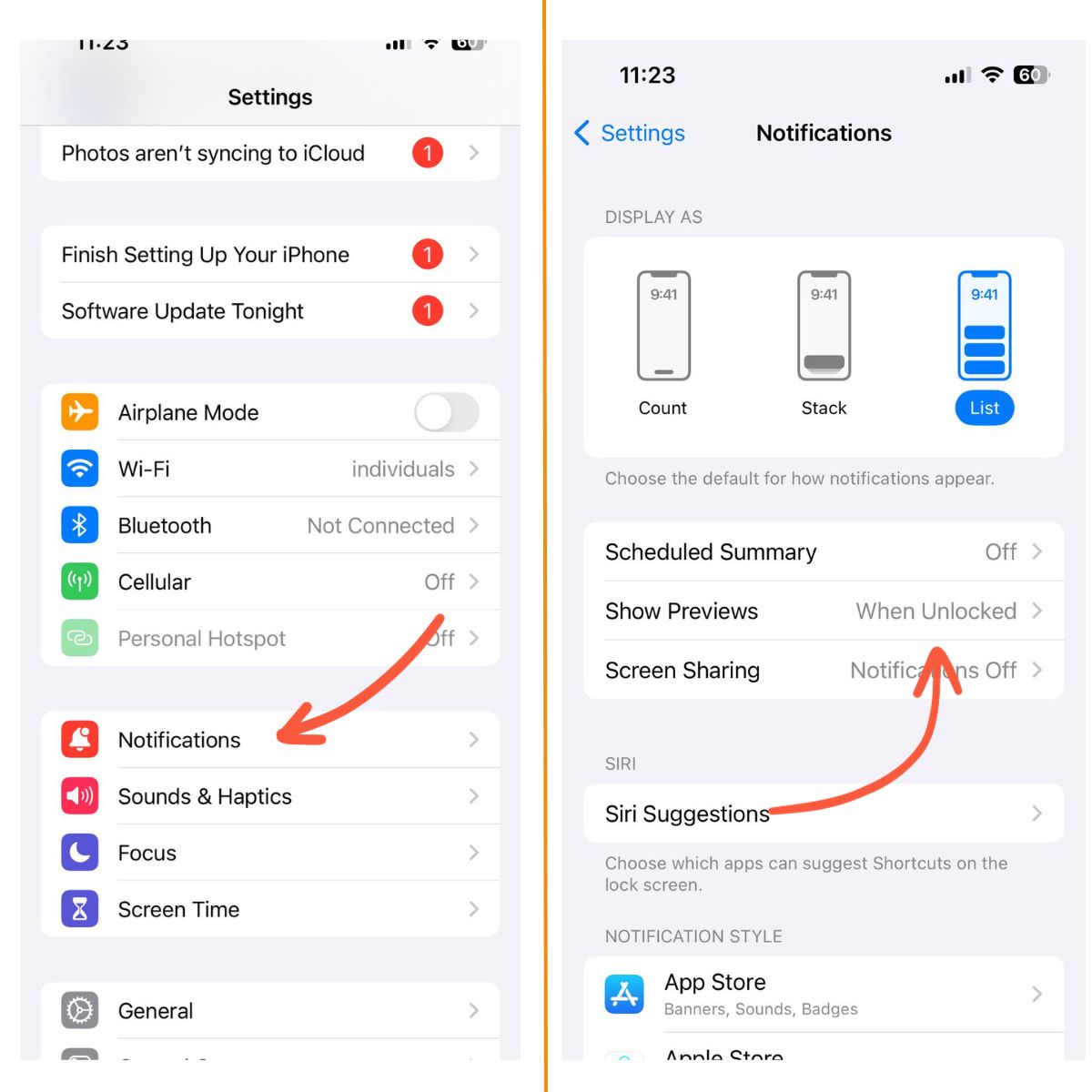 With previews off, you'll get notified of new texts but the content will stay private.
2. Hide Texts from Specific Contacts
Seeing texts from certain people pop up can be awkward or problematic. You can prevent alerts from specific contacts.
To hide texts from a single person:
Open your conversation with them in Messages.
Tap their name at the top.
Toggle on Hide Alerts.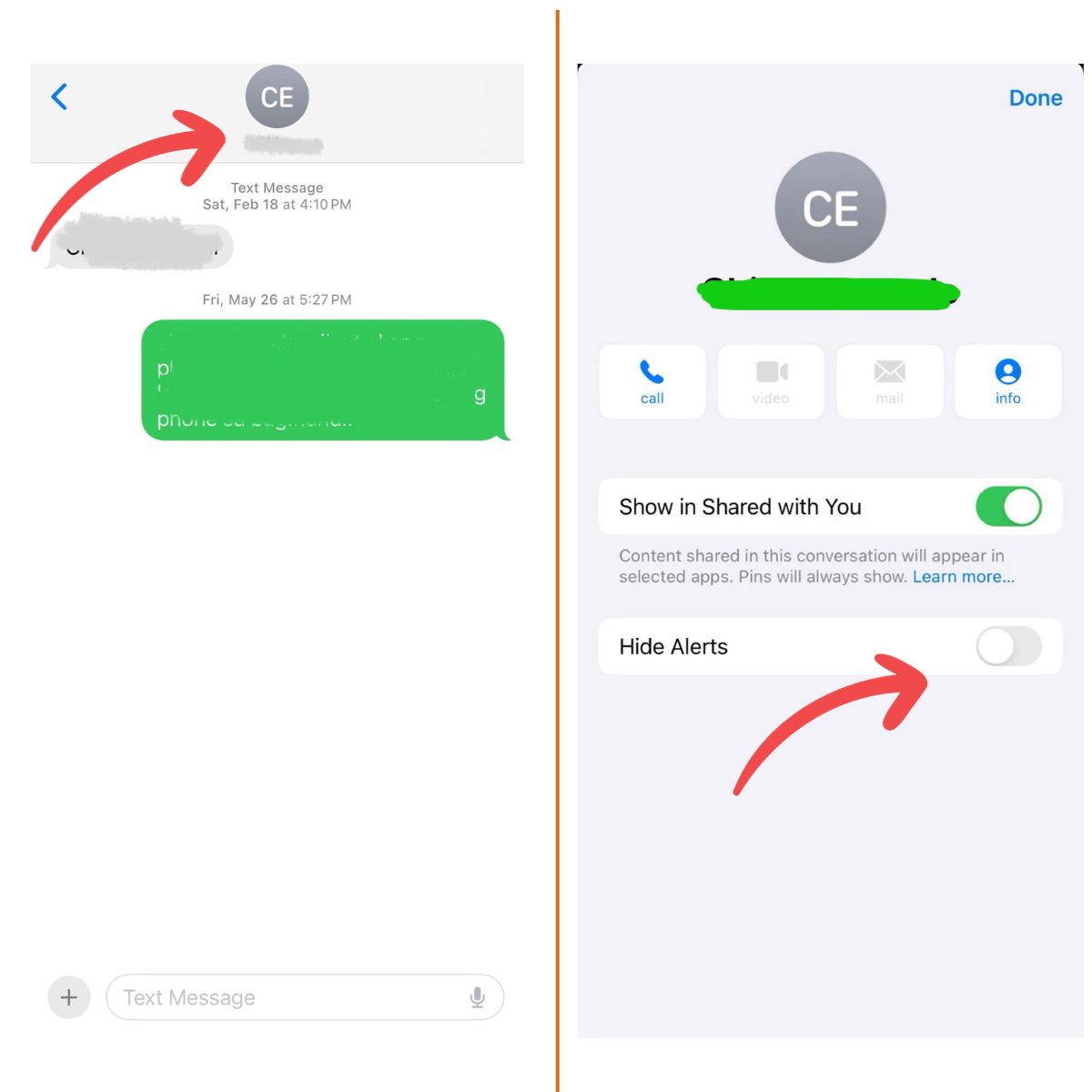 You won't get notifications when they text, but can check messages manually.
3. Use Third-Party Encrypted Messaging Apps
Encrypted messaging apps add an extra layer of security beyond standard SMS texts. All communication is end-to-end encrypted so only you and the recipient can view it.
Popular encrypted messaging apps include:
Signal
Telegram
WhatsApp
Wickr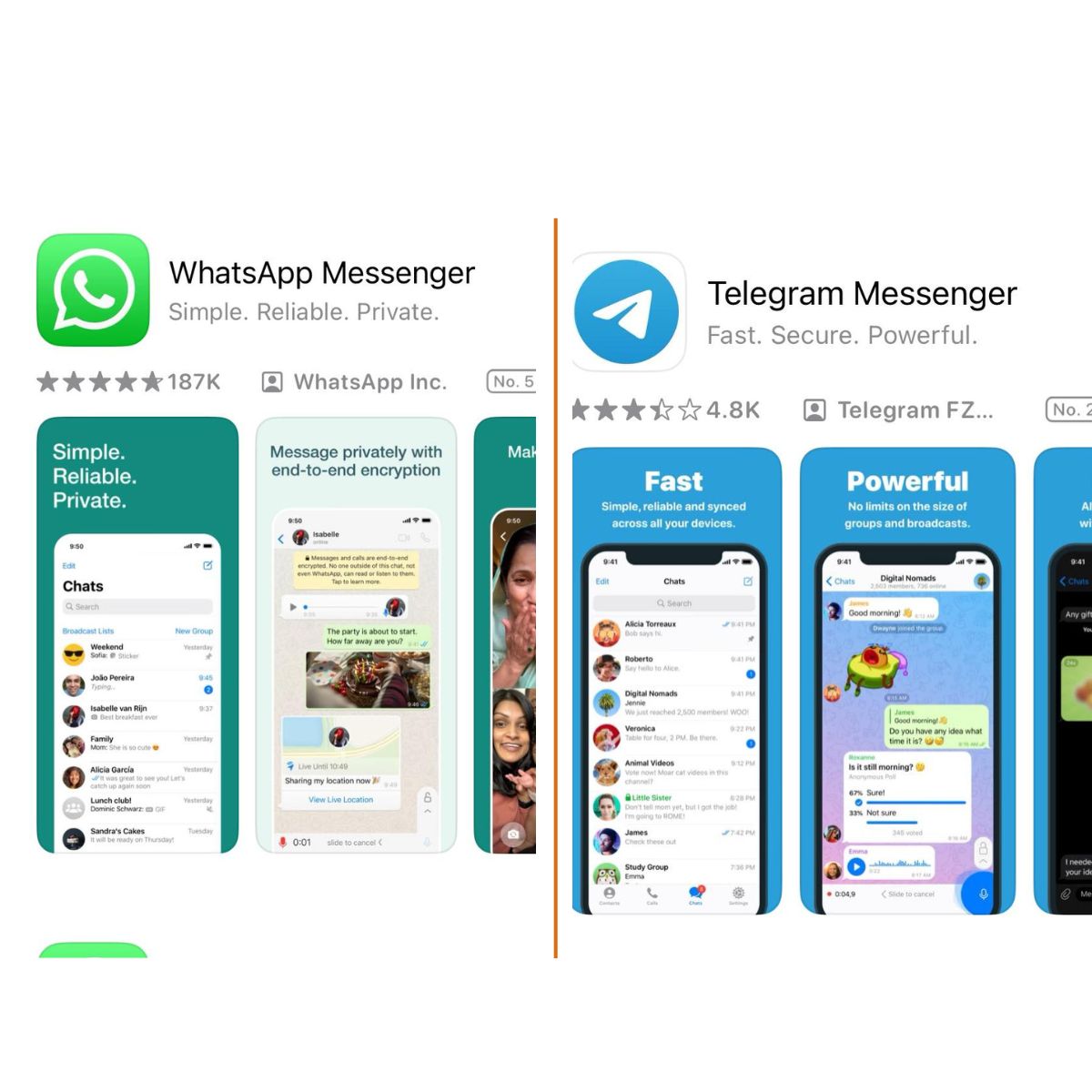 Download one of these apps and set it as your default to send super-private texts.
4. Hide Photos and Videos
Sharing intimate photos? Don't let them linger in your camera roll for others to find.
Turn off automatic downloads for images in your messaging apps. You'll have to manually save anything you want to keep.
In WhatsApp:
Go to Settings > Chats.
Turn off Save to Camera Roll.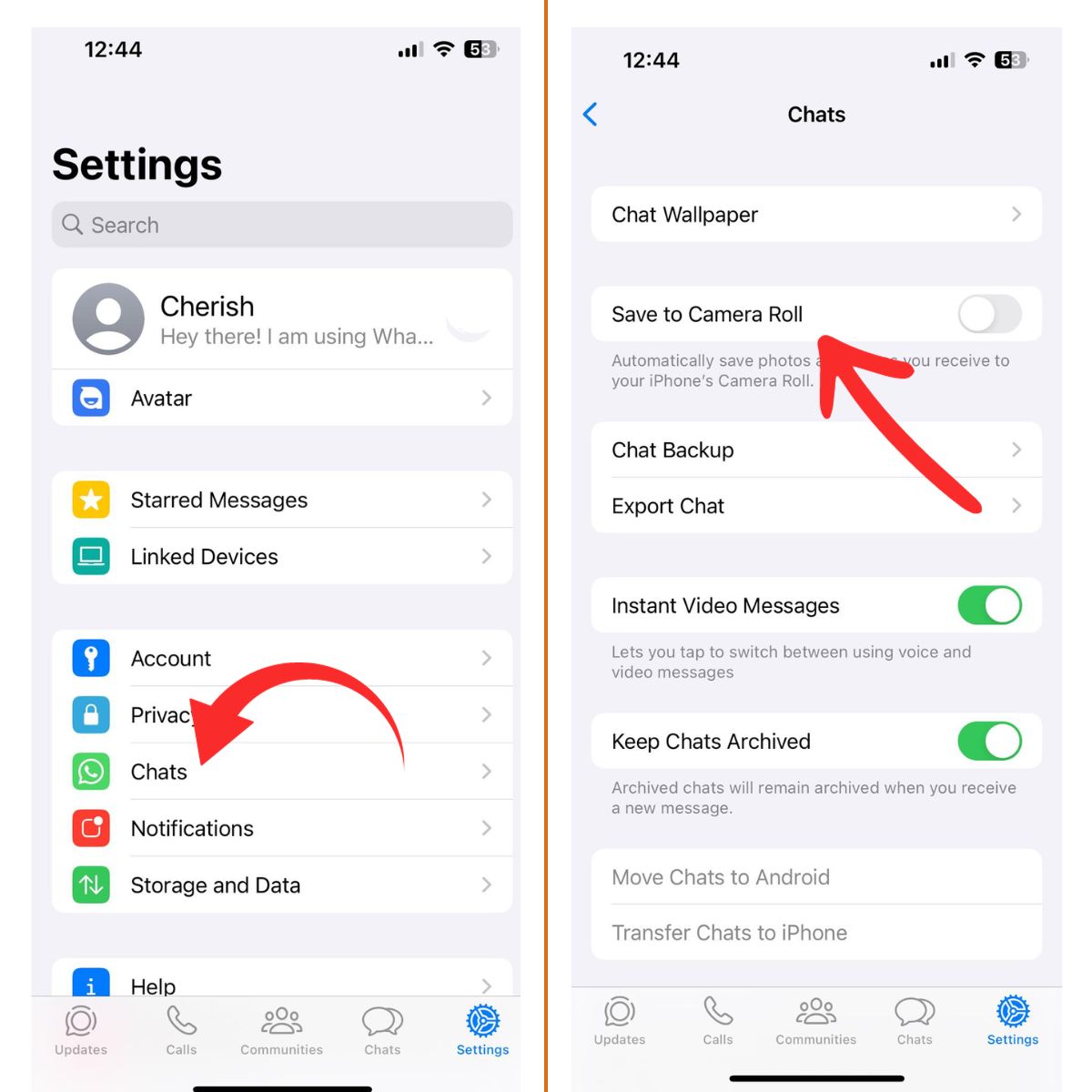 5. Use Invisible Ink on iMessage
Apple's Invisible Ink feature lets you blur out the text in an iMessage. The recipient has to swipe to read it.
To try it:
Type your message in the Messages app.
Long press the send arrow.
Choose Invisible Ink.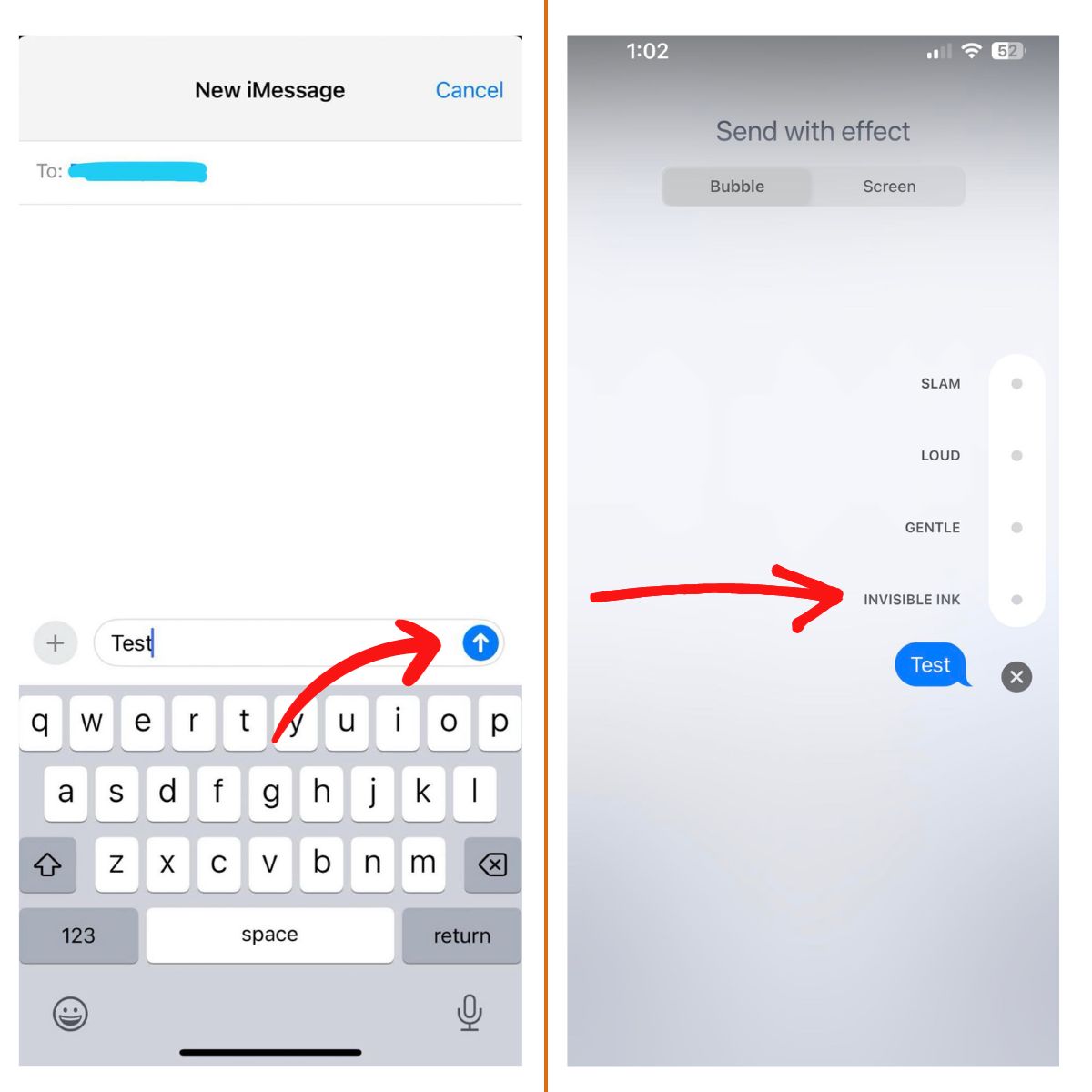 The blurred message will disappear after being read, removing any evidence.
BONUS: Lock Down Your iPhone
Make sure you're protecting your iPhone with a passcode, Touch ID, or Face ID. This ensures only you can access texts if your phone is locked.
You can also hide previews on the lock screen and turn off notifications entirely for maximum security.
Stay Private with These Hidden Text Tricks
Keep your messages discreet with these easy iPhone tricks. Turn off previews, hide individuals, and use encrypted apps for complete texting privacy.
Securing your texts helps avoid awkward moments if others access your phone. Try out these methods to keep your conversations confidential.