Snapchat, the popular social networking app, allows users to upload photos and videos with customized effects and share them within their network. One of the most common and appealing features of this app is the various filters available on Snapchat. These include face filters for your selfies, geofilters, snap lenses, and more.
This guide will take you through the steps to access and use Snapchat filters on your iPhone.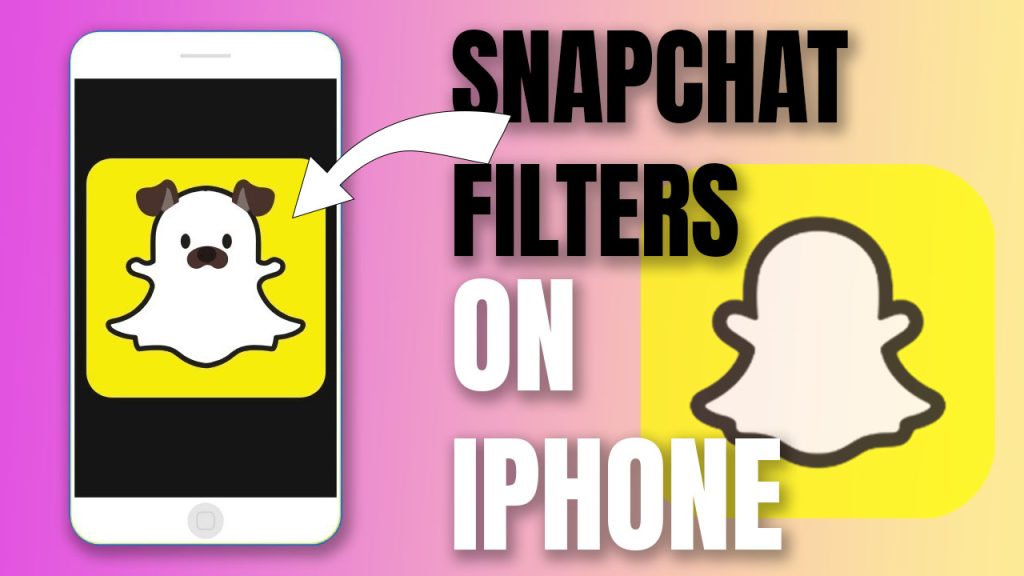 Steps to Enable Filters on Snapchat
Before you use Snapchat filters, you should ensure that they're activated in the Snapchat app settings.
Launch the Snapchat app on your iPhone. The interface will open up with the camera view. On the top left corner of this screen, tap the profile icon.
In your profile section, there is a settings icon on the upper right-hand side. Tap that icon to open settings.
Scroll down until you find 'Manage' under the 'Who Can…' section.
Tap 'Manage,' then toggle on the switches next to 'Filters' and 'Smart Filters.' This will enable filters on your Snapchat account.
How to Use Default Filters on Snapchat
After enabling the filters, follow these simple steps below:
Open the camera view in your Snapchat app.
Take a snap or select a photo from your gallery by clicking on the small photo icon located at the bottom left of your screen.
Swipe left or right over your photo to access different filters.
The default filters consist of color changes, speed overlays, weather information, and other data-oriented graphics.
Using Face Filters or Lenses
Unlike default filters that can be applied after taking a picture or video, face filters or lenses are activated before you start recording or snapping.
Launch the Snapchat app on your iPhone.
On the camera view, simply tap and hold as if taking a selfie; this will activate lenses or face filter options at your screen's bottom.
Swipe left or right and browse through all available lenses.
Select a lens of choice, then take a snap while holding it and release it when done.
One important point to note is that not all of these lenses are available for free—some can be bought via in-app purchases when selecting them as per the trend in 2023.
Geofilters
Snapchat also introduced geofilters back in 2016 as a fun way to share where you are or what you're up to by adding an overlaying filter available only at certain locations.
To use a geofilter, ensure that both the location services on your iPhone and location permission for Snapchat are enabled.
Just snap as usual, then swipe left or right—you'll see some location-specific overlays appear among other traditional filters.
Just select one you like most as with other conventional ones.
Customizing Your Own Filters & Lenses
Not only can users experience ready-made lenses or use popular filters, but they can also customize their own filters for unique snaps.
Tap your bitmoji/profile logo found at the top-left in the camera view.
You'll see 'Create Bitmoji' as well as 'Shop' among other options—tap 'Shop.'
Choose 'Filters'—you'll see different categories for creating custom ones, including birthdays, celebrations, weddings, etc.
After customizing one based on preferences laid out for each category (designs templates can be chosen too), you can decide who would be able to use it by setting its range—for instance, within 20 meters from you—and then set its duration: like from 30 minutes up to months!
If contented with design elements decided like text, stickers, etc., hit 'Buy' (costs differ depending upon chosen range & duration).
You may take screenshots while editing such customized templates thus created in case future reference is needed (or you want to share it elsewhere) since specific creations won't be saved within Snapchat beyond the duration set while deploying it!
iPhone users can conveniently access an array of interesting filing options through their Snapchat App, whether opting for customary choices provided directly by this platform—inclusive of Android users—or wish to explore creativity using customization features offered by this tool after making necessary adjustments related parameters those overlays thereby enhancing overall messaging shared across single/multiple social media giving rendezvous personalized effect irrespective wherever mobile communication happens over today's fast-paced digital space.
FAQs
How do I use filters on Snapchat?

To use filters on Snapchat, open the Snapchat app on your iPhone or Android phone. While in camera mode, tap the screen once to activate the filters. You can then swipe left or right to select the filter you want to apply. Some popular filters include face filters, geofilters, and lenses.

Can I customize filters on Snapchat?

Yes, you can customize filters on Snapchat. After selecting a filter, you can tap on it to change its appearance or add text or stickers to it. This allows you to personalize the filter according to your preferences or the occasion.

How do I activate geofilters on Snapchat?

To activate geofilters on Snapchat, make sure you have location services enabled on your iPhone or Android device. Swipe right on the camera screen to access the filters, and if there are geofilters available for your location, they will appear as an option for you to use.

Can I upload my own filters on Snapchat?

No, Snapchat currently does not allow users to upload their own filters. However, you can create your own geofilter through Snapchat's website by using their design templates. These geofilters can be used in specific locations for events or special occasions.

How do I take a screenshot on Snapchat?

To take a screenshot on Snapchat, simply press the power button and the home button (for iPhones) or the volume down button (for Android phones) at the same time. Keep in mind that taking screenshots of someone else's content without their permission may violate Snapchat's terms of use.

What are some popular Snapchat filters?

Some popular Snapchat filters include the dog filter, flower crown filter, face swap filter, and rainbow vomit filter. Snapchat regularly introduces new filters, so the most popular ones may change over time.

How do I make my own Snapchat filter?

To make your own Snapchat filter, you can use Snapchat's official website. They offer filter creation tools where you can choose from various templates and customize them with text, stickers, and graphics. Once you're happy with your design, you can submit it to Snapchat for review and approval.

Do Snapchat filters work on both iOS and Android devices?

Yes, Snapchat filters work on both iOS and Android devices. As long as you have the Snapchat app installed on your device, you can access and use the available filters and features.