Why one AirPod is louder than the other? Several reasons can cause this issue on one AirPod louder than the other. The cause could be due to audio volume balance slider, defective AirPods, settings app, dirty AirPods and accumulated ear wax, or outdated firmware, just to name a few. You will need to perform a series of troubleshooting steps to address this issue.
Airpod Louder Than The Other?
Simply follow these 3 steps to fix your iPhone with ReiBoot, No data loss, FREE
Click to download ReiBoot to your PC or MAC
Connect your device
Run ReiBoot to resolve the issue
Work for iPad & iPhone 14/13/12/11/XS/XR/S/8/7/6/5s/5
Apple's AirPods are a set of Bluetooth-enabled wireless earbuds. They were first unveiled alongside with the iPhone 7. In just two years, they were Apple's most popular accessory. Built-in accelerometers and optical sensors detect taps and pinches, as well as placement within the ear, allowing for automated audio halting when the AirPods are removed. On March 20, 2019, Apple unveiled the second-generation AirPods, which feature the H1 chip, a longer conversation time, and a hands-free "Hey Siri" capability. For an additional fee, a wireless charging case for the AirPods is also available. On October 26, 2021, Apple released the third-generation AirPods, which include shorter stems, spatial audio, IPX4 water protection, a longer battery life, and MagSafe charging functionality. AirPods work with any device that has Bluetooth 4.0 or above, including Android and Windows smartphones, although crucial features like automated device switching are only available via iCloud on Apple devices.
What to do if one AirPod is louder than the other?
Because of a software or hardware issue, one AirPod may sound louder than the other. The issue could be caused by an audio balance issue, a connectivity issue, or a faulty AirPod. However, an excessive amount of dirt in one of your AirPods is the most likely source of this issue.
Here's how to fix one AirPod is louder than the other.
Solution #1 Adjust left and right channels audio volume balance of your iPhone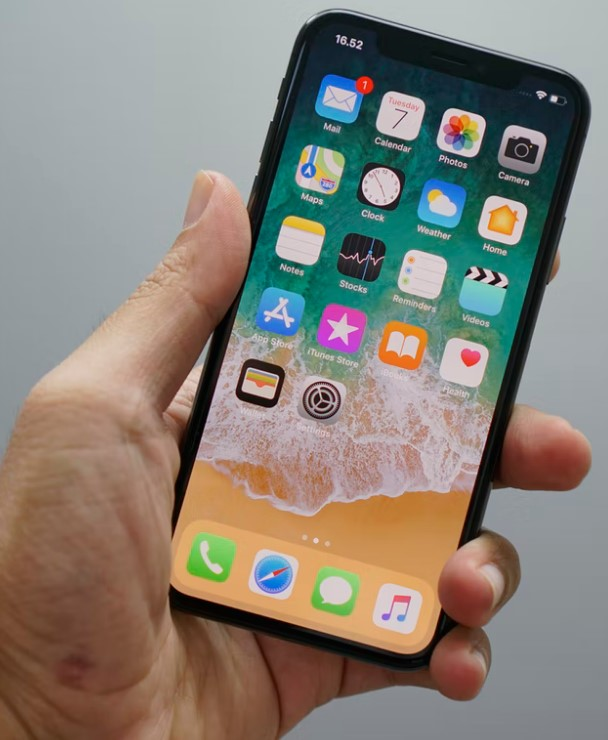 If you set the balance to the left or right, one side of your headphones will be louder than the other. Many people wear earbuds these days, and it can be annoying if the music coming from them is at varying levels. Changing this parameter and ensuring that the sound is balanced and not lowered to a bare minimum has ensured that the AirPods produce the same volume.
You'll need to double-check that all of the settings are in the right spot.
Checking audio volume balance slider
Step 1: Go to your iOS device's settings app.
Step 2: Scroll down and select General.
Step 3: Tap Accessibility option.
A slider with letters R and L on each side, indicating left and right channels, should be shown. Make sure the slider is in the middle, as this will ensure that the sound is transmitted equally.
Using Mac device
Step 1: Go to System Preferences > Sound > Output
Step 2: In the Sound Output menu section, select your AirPods.
Step 3: Now, position the slider in the center of the L and R.
Step 4: Return to the System Preferences menu and select Accessibility.
Step 5: Go back to the Audio tab and uncheck Mono Mode.
After you have adjusted the left and right channel audio balance, check if wether one airpod is louder than the other is fix.
Solution #2 Clean AirPods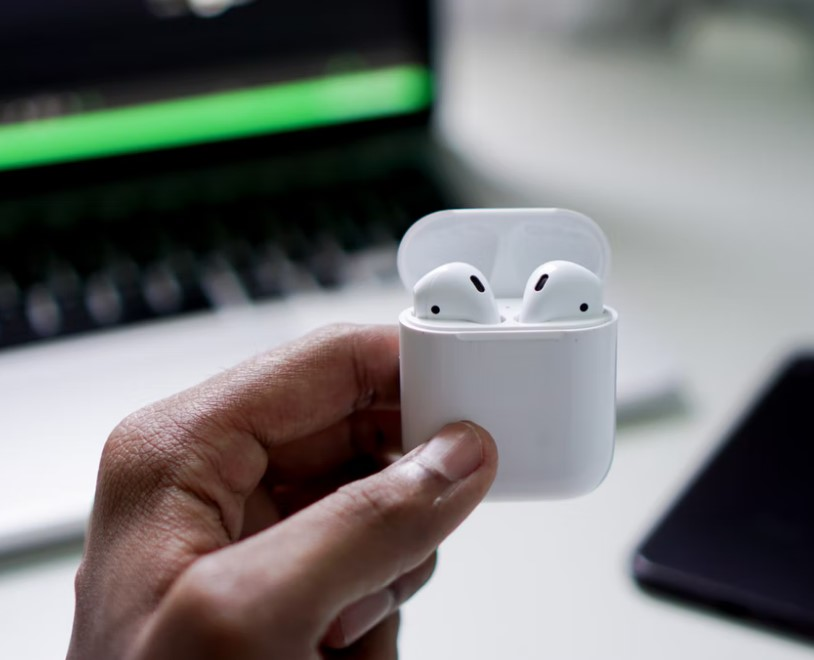 Cleaning your AirPods is the best method to make them slightly louder. You will remove anything on the surface that is stopping the sound from coming out by cleaning them. One of Apple's AirPods' main flaws is that they don't dust or water resistant. As a result, AirPods accumulate ear wax that can build up on your AirPods over time, especially if you keep them in the charging case, where dust can gather even more.
Brushing the speaker grills with a soft toothbrush is an efficient technique to clean your AirPods. Every time you brush it, grab a clean cloth and wipe it down. You can also gently wipe the speaker grills with a cotton swab.
With AirPods proper cleaning, check if your AirPods has equally producing sound.
Solution #3 Suck on the AirPod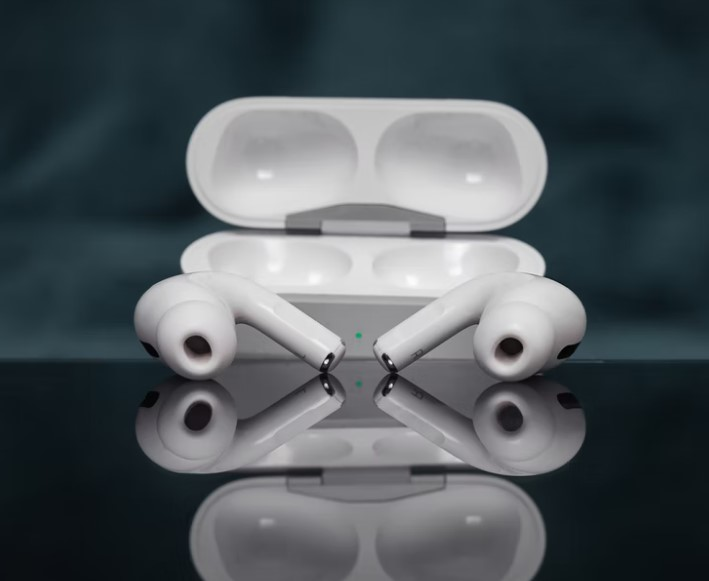 This is effective because the AirPods accumulate ear wax, which blocks any outward sound. Thanks to the one in the Apple Support Communities thread for bringing up this method. If you've tried cleaning them as described above and one AirPod sounds louder than the other, you'll need to do this as a last resort.
If you notice that cleaning them isn't working as well as it should, it's because ear wax has become lodged in the mesh. When the wax has dried, it takes on the texture of an adhesive. It can only be removed once it has been thoroughly soaked in water. When you clean them, you achieve this. Make sure you have plenty of suction and only do this when the AirPods are still damp.
To prevent one AirPod louder from the other apple AirPods, do this on both of your AirPods. Make sure to use your tongue as a barrier so you don't inhale any wax. Face them into your mouth with the speaker facing the ground. This permits gravity to assist in the removal of the remaining water and wax. It's best not to breathe too deeply into them because moisture can harm the AirPods' inner workings.
Now check if your AirPods sound has equal volume.
Solution #4 Try to charge AirPods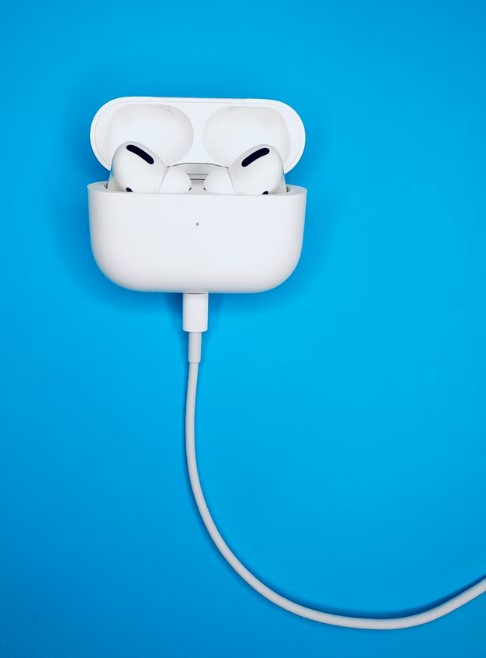 One AirPod's battery may have died while the other is still charging. This can make one AirPod quieter when the battery is low. If one of them is unable to charge properly, it is likely that the AirPods broken. You'd have to replace it with new AirPods or have it repaired. Connect both AirPods to a legitimate Apple lightning wire and place them in the charging case. To be sure it's not a charging issue, charge them for at least 30 minutes. You'll need to add a widget to your iPhone home screen to see what battery % of your AirPods are at. Begin by pressing and holding an empty spot on your home screen. Now, at the upper left, hit the add button and select the Airpods charging widget. When you slide all the way left on your home screen, you can now see if they're evenly charged.
Solution #5 Reset AirPods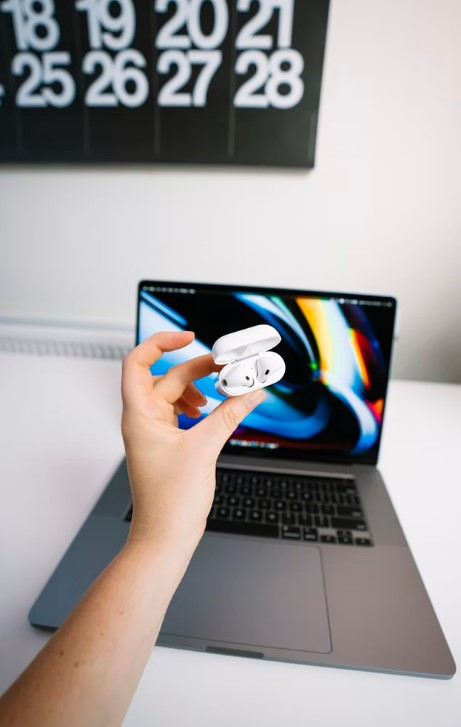 Determine whether your AirPods are truly defective, then link them to one of your other devices, such as your PC, Mac, iPad, iPhone, and so on. Play a movie or a song once the AirPods are paired to see how well they sound. If the AirPods operate correctly on the second device, the settings on your original device may need to be reset.
Here's how to reset your iPhone or iPad's settings app:
Resetting AirPods
Step 1: Go to your iOS device's settings app.
Step 2: Scroll down and select General.
Step 3: Select Reset.
Step 4: Choose Reset all settings.
Resetting all settings includes removing or resetting your network settings/Wi-Fi passwords, the keyboard dictionary, the Home screen layout, location settings, privacy settings, and Apple Pay cards. Your data or media are not deleted.
Solution #6 Check sound settings app
It's possible that you changed your sound settings, which is why your AirPods don't sound as loud as they should.
This solution is solely useful for Apple Music users, but if you use Spotify or other third-party music apps, you can learn something useful or two.
If your audio is silent on both Airpods, rather than just one, this could be the source of the issue. There are numerous choices in the EQ settings that make music appear softer.
Equalization is a sound quality adjustment that alters how sound is delivered to your ears. You can choose from a variety of options, including base enhanced and echo. You won't have any sound setting troubles if you leave it on its default setting.
Even though this setting isn't directly related to why one AirPod's music is louder than the others, it can alter how loud your AirPods are.
Checking the settings
Step 1: Go to the Settings tab.
Step 2: Scroll down to Music and tap it.
Step 3: Now press the EQ button.
Step 4: Ensure that Off is selected.
Solution #7 Calibrate AirPods sound and iPhone
If none of the previous methods work, you'll need to boost the volume of your AirPods by calibrating the sound. Calibrating the sound between the two devices simply entails altering the sound to account for external circumstances. This will make your AirPods and iPhone sound the same.
This means that if you increase or decrease the volume, you will hear the effect immediately as the sound level rises or falls. If one AirPod appears to be louder than the other, calibrating the sound should equalize the volume on both AirPods.
Calibrating AirPods
Step 1: Turn the volume down all the way.
Step 2: In Bluetooth Settings, turn off your AirPods.
Step 3: Check to see if your AirPods are positioned correctly in your ear.
Step 4: Use the iPhone speakers to listen to music.
Step 5: Turn your iPhone's volume down completely.
Step 6: Connect the AirPods once more.
Step 7: Increase the volume once more to see whether it works.
Solution #8 Visit apple or contact apple support
Whether none of the above solutions work, your AirPods may be having hardware problems. Visit your nearest local apple store or an Apple Authorized Service Provider to speak with them and find out if you are eligible for a replacement of a new pair. If you don't want to waste time driving to the store and then talking to them, and you'd rather have an online option, contact them for help so you can do a mail-in repair.
Feel free to visit our YouTube channel for additional support and troubleshooting guides on various devices and gadgets.