One of the most important features of a smartphone is email. This allows you to view and manage emails whenever you need and wherever you may be for as long as your device is connected to the Internet. In iOS devices, email processing is primarily carried out through the stock Mail application. All you have to do is add and set up email account to get started. Adding an email account on an iPhone is fairly easy as you can do it automatically. This means all necessary email settings will be utilized automatically. Just enter the required information and you should be all set. Nonetheless, a successful email account setup isn't always a guarantee that you wouldn't bump into some troubles while working on emails. Among the commonly raised complaints is on sending and receiving failure. Tackled in this post is the former. Read on to find out what to do if for some reason, your iPhone 11 Pro won't send emails via Mail app.
Before moving on, feel free to browse through our troubleshooting pages to find potential solutions to other problems with your other Apple devices. If your iPad is in the list of our supported devices, then you can visit its exclusive troubleshooting page and find the problem that you need help dealing with. You can refer to or use our provided solutions and workarounds if needed. In the case where you'd prefer to get direct assistance from us, simply fill up our iOS issues questionnaire and hit submit to contact us.
Troubleshooting an iPhone 11 Pro that won't send emails through Mail app
Before you begin ruling out software-related factors that might have hindered your device from sending emails, check your internet connection. Whether you are using Wi-Fi or cellular network, your device must have a stable internet access for online service particularly Mail app to work as intended. Otherwise, you will need to deal with internet connectivity issues to get your iphone 11 Pro emails working again. If there's no problem with the Internet connection and yet you still couldn't send emails using the stock Mail app on your iphone 11 Pro, try each of the following solutions to eliminate the usual culprits.
First solution: Quit then restart the Mail app.
Like third-party apps, stock iOS apps including Mail can also give into random errors and thus may fail to work at some point. To clear out random app glitches like this, forcing the app to close and restarting it can help. Here's how it's done:
Swipe up from the bottom of the screen then stop when your finger reaches the middle and pause until the app cards/previews show up.

In the app switcher, swipe sideways to find the Mail app card.

Swipe up on the card preview to force close the app.
If you wish to close any other background apps, repeat the same steps until all app previews are cleared out from the app switcher.
After closing Mail and other background apps, return to the Home screen then tap the Mail icon to re-launch the application.
As soon as the Mail reopens, access the Outbox folder to view unsent emails. Emails that weren't sent usually go to your Outbox folder. This can be accessed by launching the Mail app then tap on Mailbox in the top-left corner of the screen. If you don't see an Outbox, then that means your email was sent. Otherwise, tap to select the email that you wish to send from the Outbox folder then retry sending it. Be sure to enter the correct or valid email address in the recipient's field before tapping the Send style="font-weight: 400;">button.
If email sending still failed, check your iPhone restrictions and make sure Mail is enabled or allowed. If the Mail app is restricted, it will have trouble loading or working as intended.
ALSO READ: How to fix iPhone XR Mail app that's not working in iOS 13, cannot send emails
Second solution: Soft reset your iPhone 11 Pro that won't send emails through Mail app.
If quitting and restarting Mail doesn't fix the problem and you still cannot send emails on your iphone 11 Pro through Mail app, it may be due to some random system flaws that require a soft reset or restart on the device. If you haven't already, follow these steps to restart or soft reset your iphone 11 Pro:
Simultaneously press and hold the

Side

and

Volume Up

buttons for a few seconds.

Release both buttons when the

Slide to Power off

bar appears.

Swipe or drag the bar to turn your device off.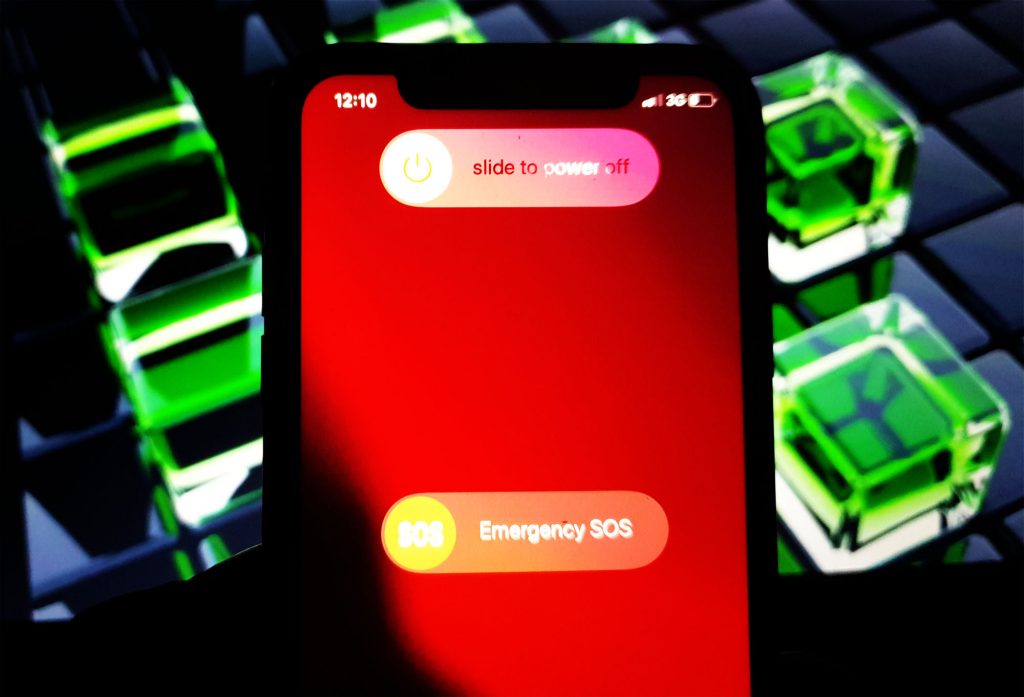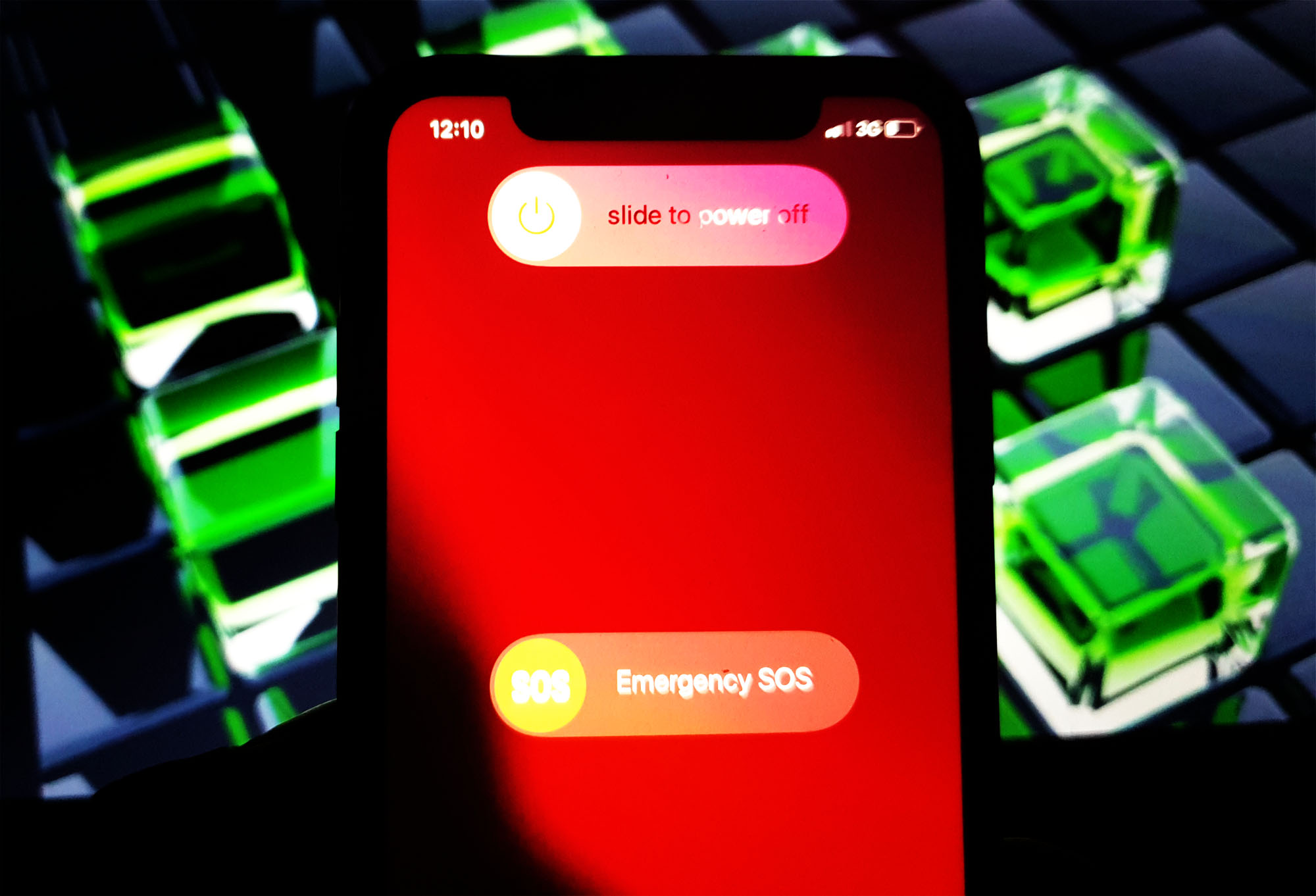 With the iOS 13 Voice Control feature, you can now restart the phone by simply saying "Reboot device" followed by "Tap Restart" phrase. Just be sure to enable Voice Control on your iPhone Settings-> Accessibility-> Voice Control menu. Or say "Hey Siri" to summon Siri and ask it to "Turn on Voice Control" in case you haven't enabled the feature yet.
Third solution: Disable then re-enable Wi-Fi or cellular feature of your iPhone 11 Pro.
As mentioned earlier, random network issues can also be the underlying cause. This is when your device is experiencing random Wi-Fi drops or intermittent connection. Without a stable Internet, online apps and services including Mail wouldn't be able to work properly. Thus, you may not be able to send or receive emails at some point. Should this be just due to some minor Wi-Fi connectivity flaw, refreshing the internet connection using the usual methods is more likely what's needed. So here's what you should try doing next:
Refresh Wi-Fi, by heading to

Settings-> Wi-Fi

menu then toggle the switch to turn Wi-Fi off for a few seconds and then tap to turn it back on again.

If you're using cellular network for your Internet, just go to

Settings-> Cellular

menu then toggle the Cellular Data or Mobile Data switch off and on again.
Alternatively, you can do a simultaneous restart on your iPhone's wireless functions using the Airplane Mode toggle. 
Simply head over to

Settings-> Airplane Mode

menu then turn the switch to turn Airplane Mode on for a few seconds and then turn it off again.
Turning on Airplane Mode disables wireless radios and relevant functions of your phone at once and turning it off re-enabled them. Many people have found wonders from performing this trick whenever they're faced with random wireless connectivity issues and thus, it wouldn't hurt if you'd give it a try and see what happens.
ALSO READ: How to fix iPhone XS iOS 13 Gmail app that's not working, doesn't load properly
Fourth solution: Remove your email account then add it back.
Another possible reason as to why you may not be able to send or receive emails on your phone is because your current email account setup has been corrupted. If this is the case, you will need to delete the problematic email account and then set it up again as new. Just refer to these steps if you need more help getting this done on your new iphone 11 Pro:
From the Home screen, tap

Settings

.

Scroll to and tap on

Passwords & Accounts.

Tap to select the email account that you'd wish to remove.

Scroll down to the bottom of the screen then tap on

Delete Account.

If prompted with a confirmation message, tap

Delete Account

again to confirm.
The selected email account will then be removed from your device. After deleting the problematic email, restart/soft reset your iphone 11 to dump junk files and refresh its internal memory. As soon as it boots up completely, add your email account again with these steps:
To get started, tap

Settings

from the Home screen and then scroll to and tap

Passwords & Accounts.

Tap

Add Account

to continue.

Select your account type. In this case, tap

Other

.

Tap

Add Mail Account

to continue.

Tap the

Name

field then enter your name.

Tap the Return key on the onscreen keyboard then enter other required information including your email address, password and other email information. 
Once you're done inputting all the required email information, tap Save. 
Note: To make sure you're entering the correct information for incoming and outgoing mail server, contact Apple Support or refer to the Mail Lookup tool.
The email account should then be created and ready for use. To check if it's working, launch the Mail app and see if emails are populating the inbox folder. To check if you can send, create a sample email then send it to your own email address. If you receive that email, that means the problem is solved. Otherwise, troubleshoot further and rule out other factors.
Fifth solution: Reset network settings on your iPhone 11 Pro.
Email issues tied to network connection or settings errors can also be addressed by performing a network reset. This will delete your current network settings including saved Wi-Fi networks, Bluetooth connection and other relevant information along with any existing errors or invalid network configurations. Just be sure to note your Wi-Fi password beforehand because it will also be deleted in the process. Once you're ready, follow these steps to reset network settings on your iphone 11 Pro:
From the Home screen, tap on

Settings

.

Select

General

.

Scroll down and tap on

Reset

.

Tap

Reset Network Settings

from the given options.

Enter your passcode if prompted to continue.

Confirm action by tapping on

Reset Network Settings. 
When the reset is finished, your device restarts on its own and then loads up the original network configuration. This denotes the need for you to re-enable Wi-Fi and set up Wi-Fi network in order to get connected and use online services, particularly email.
Last resort: Erase your iPhone and restore factory default settings.
The problem might be due to some complex system errors that could not be remedied by basic procedures. To address major system issues like this, performing a factory reset or restoring iOS is more likely needed. This will erase everything from your device including downloaded files and other saved contents from your iPhone. Any stubborn bugs that ruined the Mail app system will likewise be obliterated. If you wish to proceed, be sure to back up all your files so you'd still be able to recover and use them afterwards. Once everything is set, you can proceed and start erasing and restoring your iphone 11 Pro with these steps:
Tap

Settings

from the Home screen.

Scroll to and tap

General

.

Select

Reset

.

Tap the option to

Erase all content and settings.

If prompted, enter your device passcode.

Then tap

Reset iPhone

twice to confirm full system reset.
After the reset, your phone should restart automatically and then loads up the factory default settings. At this point, you can utilize the start-up wizard to set up individual features including email as new.
ALSO READ: How to fix an iPhone XS Max that cannot make phone calls in iOS 13
Does your iPhone 11 still won't send emails via Mail app?
To determine whether or not it's an isolated problem with the Mail app, try using alternative email platforms like Gmail or Yahoo. Set up the same email account to use as primary email for Gmail then try to create a sample email message to send. If you don't have trouble sending emails using Gmail, then that's a clear indication that the problem is with the Mail app. In that case, the ultimate solution should come from Apple itself. That being said, try to check if a new update is available for your device. Fix patches for existing issues inflicted by iOS bugs are usually embedded into a new firmware update released by Apple. Hence, updating your device to the latest iOS version will likely solve the problem.
Alternatively, you can escalate the problem straight to the Apple Support team so that they can walk you through more advanced email troubleshooting. 
Connect with Us
We are committed to helping our readers fix the problems with their phones as well as learn how to properly use their devices. So, if you have other issues, you may visit our troubleshooting page so you can check by yourself the articles we've already published that contain solutions to common problems. Furthermore, we do create videos to demonstrate how things are done on your phone. Visit our Youtube Channel and please subscribe to it. Thanks.