We've heard of several issues and concerns regarding iPhone 6 plus No Sound for some reasons. Audio problems with this Apple device have emerged in distinct scenarios. Some users aren't hearing any alert sound when a new message comes in, intermittent sound alerts, and worst, no sound at all.
If you've been looking for remedies to any of these relevant issues over the Internet and have come across this page, then I suggest you keep reading the entire content as it features possible solutions and workarounds that could help you deal with this trouble.
Here's one problem sent to us by an iPhone 6 Plus owner, regarding a sound issue while playing a video on his iPhone device.
Fix iPhone 6 Plus No Sound Issue
Experiencing the frustrating issue of no sound on your iPhone 6 Plus? Don't worry, we've got you covered. In this section, we will provide you with a straightforward troubleshooting guide to help you resolve the problem and regain audio functionality on your device.
General Workaround for audio/sound problems on your iPhone
As for the aforesaid problem where there's no audio while recording a video, the main culprit is more likely within the camera application. And often times, problems like these can be rectified by closing and restarting the application. If this won't do any good, a reboot should follow. Rebooting or soft reset is a highly recommended workaround for problems associated with app glitches, especially if they just occur to your device. The quickest way to reboot your iPhone 6 Plus is by pressing and holding the Sleep/Wake button, wait for a few seconds then drag the slider to power off your device, and then turn it back on.
User-recommended Solution to audio/sound problem on iPhone 6 Plus
A working solution recommended by an iPhone 6 plus owner who experienced the same problem (no audio while recording a video) is by removing the case or cover from the iPhone. The microphone for the back camera video is in between the lens and the flash, so make sure the microphone is not covered while recording a video. If doing so won't help and the audio problem remains, then that's when you should give other available workarounds a try.
Other Applicable Workarounds to deal with audio or sound problems on iPhone 6 Plus
Other audio problem symptoms would include speaker not working while on call, stuck in headphone mode, and no sound for calls, music, and videos. And the following workarounds can be applied to any of these situations.
Step 1: Check the volume
Begin from the most obvious yet mostly neglected aspect that is, checking the volume controls on your iPhone. In line with this, make sure the Loud/Silent switch of your iPhone is not switched to silent mode. You may need to flick the switch the other way to loud mode or slid up the iOS tray and adjust the volume there. And be sure to set the volume to a level you would normally be able to hear. Most people missed this step, so make sure you aren't.
Step 2: Try to disable Bluetooth.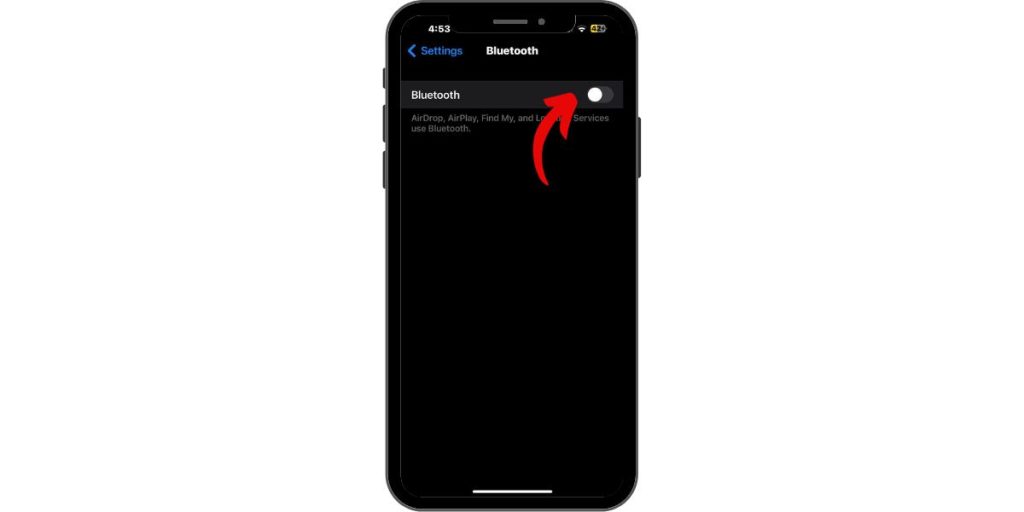 Your phone's internal loudspeaker will definitely not work if you have an active Bluetooth connection to other Bluetooth-enabled speakers, headset, or stereo.
Step 3: Check the dock connector and speaker ports.
Make sure there's nothing connected or plugged in to the headset jack or dock connector. Also check the speaker port and ensure it's not blocked by any protective case. In addition, ensure both the speaker and dock ports are not clogged with debris. Clean it with a clean, small, dry, and soft-bristled brush, if necessary. Just gently brush away any debris.
Step 4: Force restart your iPhone.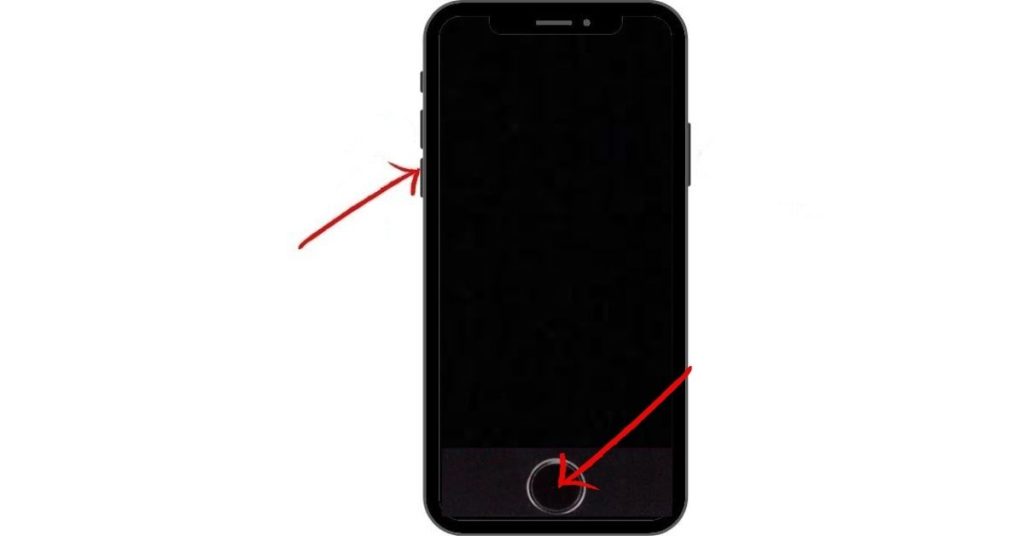 Another trick in rectifying app-triggered audio problem on your iPhone is a force restart. To force restart your iPhone, press and hold the Sleep/Wake button and Home button simultaneously until the Apple logo displays. This method is most applicable if your device is not responding.
Step 5: Update to the latest iOS version.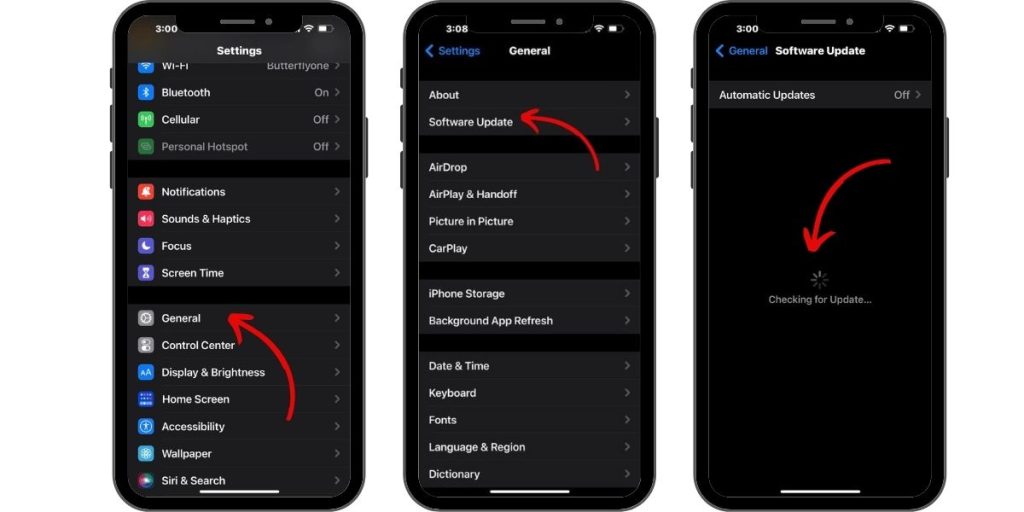 Apple has rolled software update that's specifically designed to fix audio problems on the iPhone 6 /6 Plus. So you might as well consider upgrading your device software this time.
Step 6: Check DND or Do Not Disturb settings.
You can try this if you can't hear an alert for calls, or texts on your iPhone. Just go to Settings-> Do Not Disturb, and then check the Details on any incoming message. Also check if DND is turned on for specific contacts.
Step 7: Reset All Settings.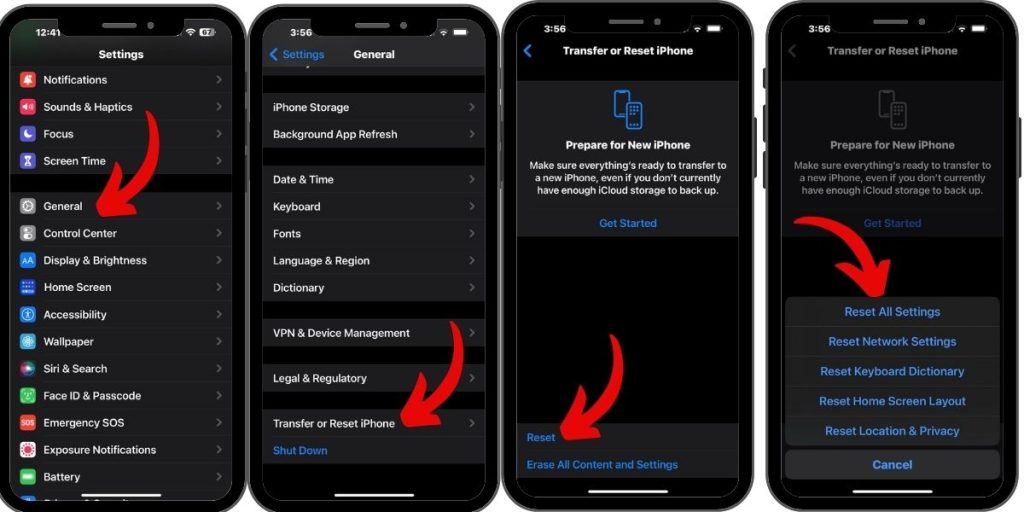 Performing this method will most likely resolve the problem, especially if it's triggered by improperly configured settings on your device. While this may help get the problem fixed, resetting all settings also means re-entering a lot of your customized settings afterward as they will be erased in the process. To do so, navigate to Settings-> General-> Reset-> Reset All Settings.
Now, after doing every possible solution I've previously mentioned and the audio problem persists, escalate the problem to your carrier or Apple Support for further recommendations. If the hardware is at fault, then you have no other choice but to have it checked by an authorized technician and have it repaired, if needed.
Conclusion
In conclusion, we have provided you with a comprehensive guide on how to fix the audio problem on your Apple iPhone 6 Plus. By following the troubleshooting steps outlined in this article, you should be able to resolve common audio issues such as no sound or muted audio. Remember to check the volume settings, ensure the mute switch is not activated, and restart your device to address any software glitches. Additionally, verifying the audio output and disconnecting external devices can help restore audio functionality.
If you have gone through all the troubleshooting steps and the audio problem persists, it may be necessary to seek professional assistance or contact Apple Support for further guidance. However, in most cases, the solutions provided here should help you regain sound on your iPhone 6 Plus and enjoy your favorite content without any audio-related issues. We hope this guide has been helpful, and your iPhone 6 Plus is now back to delivering the high-quality audio experience you expect.