Gen Z women are embracing dating apps as their go-to matchmaking solution. The convenience of online connections and personalized algorithms align with Gen Z's fast-paced lifestyle. The ability to filter potential partners based on shared interests and values allows for a more curated dating experience.
The shift towards digital dating has revolutionized the way Gen Z women approach relationships. The modern-day love story now begins with a swipe, as these young women seek meaningful connections in the virtual world.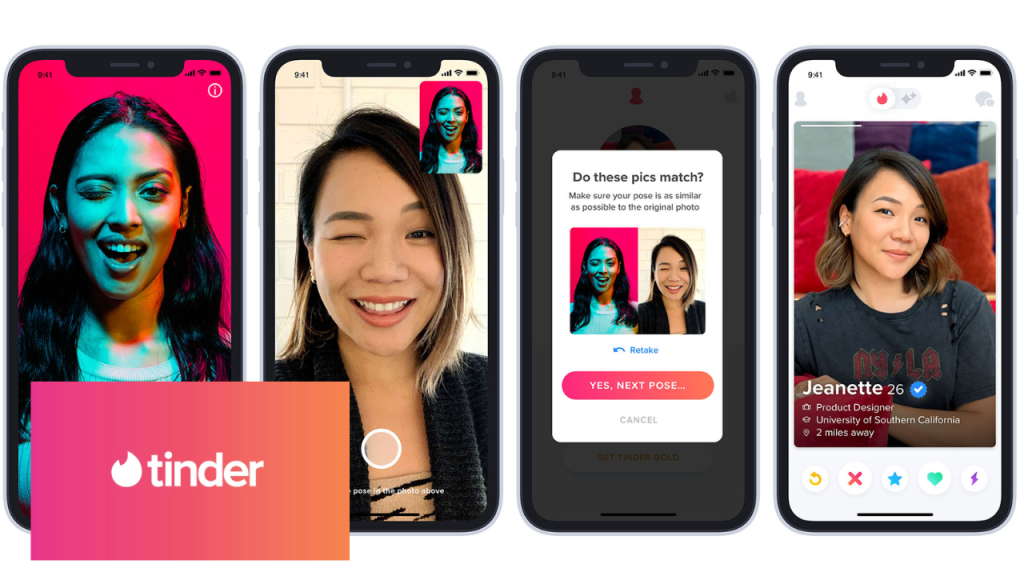 Tinder (32% US Dating App Market Share)
With its popularity among young users, Gen Z women now find Tinder as their go-to app for dating, as it is the most downloaded dating app with over 100 million downloads on Android alone.
10 Interesting Tinder Stats and Facts You Must See in 2023
Tinder's 75 million users can be divided into 78.1% men and 21.9% women. Only 15% of Tinder users in the UK are female.
The majority of Tinder users are in the USA, with 7.8 million users.
Tinder's revenue in 2022 was $1.79 billion, representing a 9% increase from the previous year.
More than 1.6 billion swipes are made on Tinder each day. On March 28th, 2020, Tinder recorded its highest number of right swipes: 3 billion.
44% of Tinder users have been invited on a first date at McDonald's.
Tinder users have a 14% better chance of matching if they smile in their photos.
95% of people meet within a week of matching on Tinder.
In 2019, Tinder was ordered to pay a combined $11.5 million in compensation payouts to up to an estimated 230,000 class members in California, after a plaintiff sued the app over its age-based pricing.
6.03 million Tinder users have subscribed to the paid version.
Tinder had charged users aged 29 and under $9.99 per month for Tinder Gold, with users aged 30 and above paying $19.99.
Tinder Success Stories
Tinder does get a bad wrap sometimes for being a hook up app, but there are successful long term relationship stories as well.
Here are a few examples:
A couple met on Tinder in January 2021, got married in a month, and couldn't be happier with their relationship. They shared their story on Reddit, showcasing their Tinder success.
Another Reddit user mentioned that they married their final Tinder date after three years of being together. They shared their story, including the match's initial bio, which caught their attention.
Tinder Review
Tinder offers many features to make swiping easy and exciting. With Boost, Super Boost, Superlike, Passport/Swipe Around the World, Rewind, Top Picks, Traveller Alert, Noonlight for Tinder, and Photo Verification, users can find the perfect match.
Boost helps users get more chances of finding a match by putting their profile at the top of the queue for thirty minutes. Super Boost increases the chances of profile being seen 100x during peak hours. Superlike is a blue star icon that lets users show they think a member stands out from the others.
Passport/Swipe Around the World allows users to change their location and find members from all over the world. Rewind lets users undo a left swipe if they changed their mind. Top Picks shows the top profiles picked especially for the user.
Traveller Alert notifies users when they travel to a place where the LGBTQ community may be penalized. Noonlight for Tinder is a panic button that allows users to discreetly alert emergency services if their date goes bad. Photo Verification helps users avoid being catfished.
Swipe Night is a choose-your-own-adventure game that matches users who made similar decisions. Tinder U allows university students to easily connect with others around them. Read Receipts let users know if their match has read their message. Passions and Vibes help users find the right match quickly. AYS? is a harm reduction feature that prompts users if AI detects offensive language. Block Phone Numbers lets users block mobile numbers of people they know from seeing them on Tinder.
Tinder Verdict:
Pros:
Rich Features: Tinder offers several features such as Boost, Super Boost, Superlike, Passport/Swipe Around the World, Rewind, Top Picks, Traveller Alert, Noonlight for Tinder, Photo Verification, Swipe Night, Tinder U, Read Receipt, Passions, Vibes, AYS?, and Block Phone Numbers of Unwanted Matches.
Customizable Settings: You can adjust your preferences and settings within the app to find matches based on age, distance, and other filters.
Location-Based Matches: The app uses location-based technology to connect you with people nearby, making it easier to meet new people in your area.
Icebreaker Messages: Tinder allows you to craft creative and personalized first messages to engage with potential matches.
Cons:
Competitive Environment: Tinder can be very competitive for women, as there are more men using the app, making it harder to find a meaningful connection.
Focus on Casual Relationships: Tinder is often associated with casual relationships and hookups, which may not be what you're looking for in a dating app.
Superficiality: Tinder's swiping mechanism can promote a superficial approach to dating, where users may focus more on appearance than personality or compatibility.
---
Bumble (22% US Dating App Market Share)
Bumble is popular among Gen Z as they engage with the latest dating trends on TikTok, and the platform is known for letting women take the lead in messaging first. On Android alone, it has been downloaded over 50 million times.
10 Interesting Bumble Stats and Facts You Must See in 2023
Bumble generated $903 million in revenue in 2022, an 18% increase compared to the previous year.
Bumble had a net loss of $80 million in 2022, a decline from the $280 million profit in 2021.
10% of men and 6% of women in the US have used Bumble in 2020.
15% of Gen Zers have used Bumble in 2020.
The platform has 50 million active users, with 2.2 million of them subscribing to premium features.
By 2020, Bumble had grown its dating app market share from 10% in 2017 to 19%.
Bumble's monthly users increased by 96% since January 2019.
The number of dating app users in the US is forecasted to reach 25.7 million by 2023.
Bumble was founded by former Tinder marketing vice president Whitney Wolfe Herd.
Completing a Bumble profile 100% can significantly improve the number of matches.
Bumble Success Story
Bumble is not going for searching for the significant others, but can also be used to match you with a shopping buddy aka bff.
Here is a Bumble user discussing online dating in general and the importance of staying open to finding the right person, mentioning that success stories happen for select individuals who were in the right place at the right time.
Bumble Review
Bumble puts women in control, making it a safe and equitable environment for users. It has a variety of features that make it stand out from other dating apps.
Bumble has a "BumbleBff" feature, which allows users to look for platonic relationships. It also has a "BumbleBizz" feature, which helps users find business partners, investors, and other connections.
The app also has a "SuperSwipe" feature, which allows users to show their interest in someone by spending money. It also has "Bumble Hive" events, which are open to all users and provide an opportunity to meet up with other users.
Bumble also has a blog, "The BeeHive", which provides helpful guides on how to make your profile more appealing. It also has "Incognito Mode", which allows female users to access the app without being seen.
Finally, Bumble has a "Sober" badge, which allows users to display their drinking preferences and sobriety on their profiles. It also has a "Virtual Dating" badge, which allows users to interact via video or voice call.
Overall, Bumble is a perfect dating app for Gen Z. It has a variety of features that make it stand out from other dating apps, making it a safe and equitable environment for users.
Bumble Verdict
Pros:
Women's Empowerment: Bumble is designed for women to initiate conversations, promoting a sense of empowerment and control in the dating process.
LGBTQ+ Friendly: Bumble offers options for same-sex matches, making it an inclusive platform for people with various sexual orientations.
Networking Opportunities: Bumble also offers Bumble BFF and Bumble Bizz, allowing you to make new friends and build professional connections through the app
Free to Use: Bumble offers a free version, giving you access to the platform, profile creation, photo uploads, and limited swiping.
Cons:
Limited Messaging: Bumble's main feature is that only women can send the first message in conversations between women and men. While this aims to make the app feel safer for women, it might not be the best choice if you prefer less restricted messaging options.
Aggressive Subscription Push: Some users complain that Bumble aggressively pushes its subscription service, which can be annoying and expensive.
Limited Time to Respond: On Bumble, if a man doesn't respond to a woman's message within 24 hours, the match disappears. This can be frustrating if you're looking for a more relaxed dating experience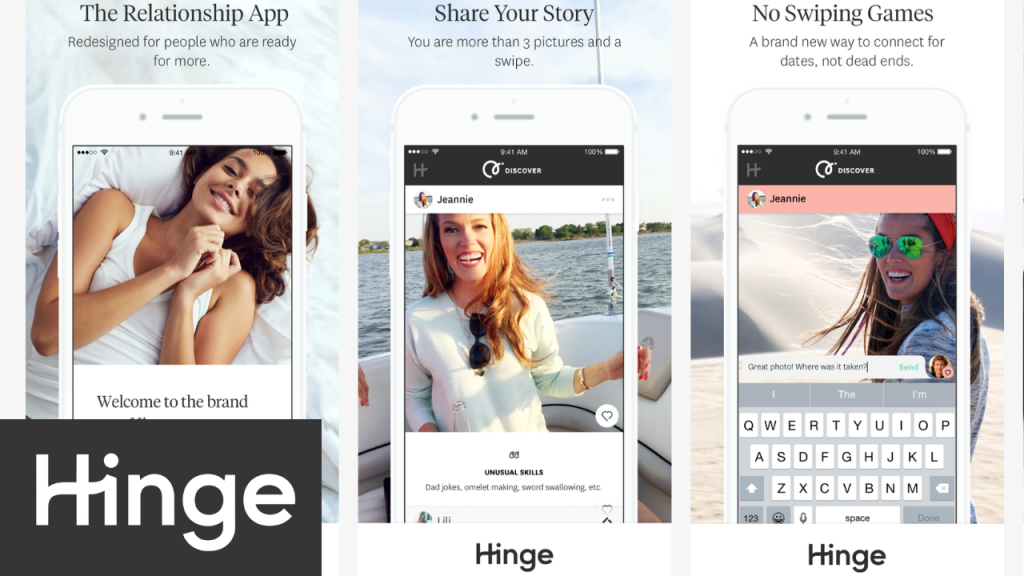 Hinge (10% US Dating App Market Share)
Hinge is a growing dating app focused on fostering meaningful connections may appeal to Gen Z women. It has over 10 million downloads on Android alone.
10 Interesting Hinge Stats and Facts You Must See in 2023
Hinge demographics in 2020 showed a 64% male to 36% female user ratio.
Hinge is the third-most-downloaded dating app, with around 20 million users, in the US after Tinder and Bumble. Hinge held a 20% market share among dating apps in 2021. In 2023, Hinge had a 7% market share among monthly active users of dating apps.
800,000 Hinge users pay for its premium services.
Hinge was the 8th most popular search on Google in 2015 for dating apps and websites.
In a survey, Hinge found that 63% of users are looking for relationships, 33% for dating, and 2% for hook-ups.
Hinge introduced a new feature called HingePerks, offering discounts and contests for things like trips, ball games, and drinks.
Hinge has a subreddit community with 79,000 subscribers dedicated to discussing the app, requesting profile reviews, and seeking advice.
Some Hinge users have reported not having a single connection in their first two months on the app.
Users from 30 to 64 years old prefer Match.com, while users over 65 prefer either eHarmony or religious dating apps to Hinge.
43% of 18-31 year-olds have reported using online dating in the past.
Hinge Success Stories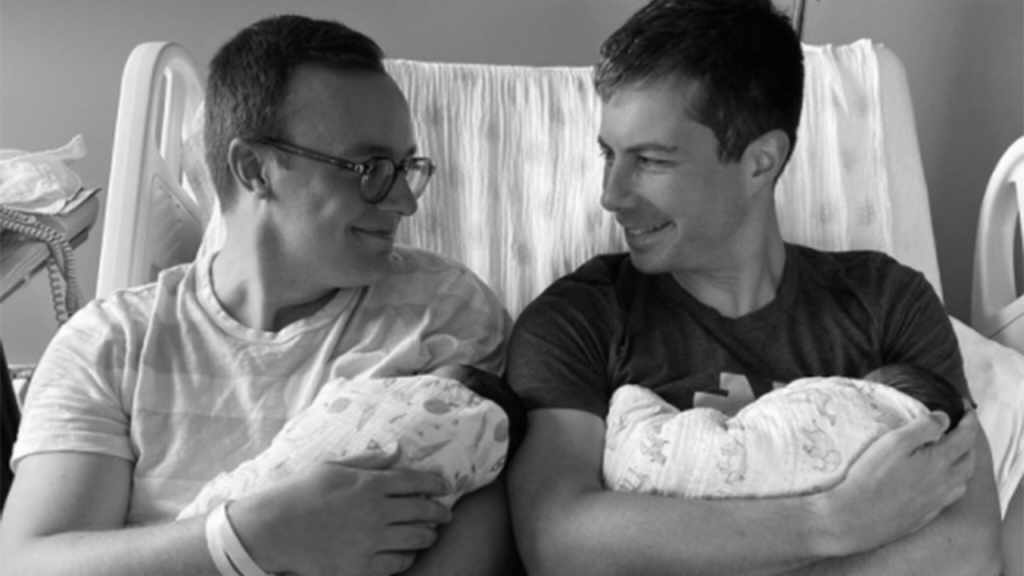 Pete Buttigieg, a 2020 presidential candidate, met his husband, Chasten, on Hinge. Their love story began with a simple first date and Pete's military photo on his profile. As a Navy veteran, Pete impressed Chasten, leading them to fall in love and marry in 2018.
One user matched with her future husband in October 2022. Despite his unremarkable profile and lack of good pictures, they quickly became exclusive and he asked her to be his girlfriend two months later.
Another user shared his experience of moving to a new city six years ago and being on dating apps since. After a few dates and flings, they found a meaningful connection on Hinge. They recently celebrated their six-month anniversary and introduced his partner to his family for the first time.
Hinge Summary
Hinge has a commitment to singles who are tired of mindless swiping and want to have meaningful conversations. It has millions of users worldwide and is especially popular with young professionals aged 24-32.
Hinge makes it easy to find a match. It has a roulette-style display of matches and you can choose a specific part of a profile when sending likes. Sending likes and comments are free and you can even visit the profiles of those who like you.
Signing up is easy and secure. You can use your Facebook account or mobile number and phone verification is required. You can also choose which information will show up in your profile.
Messaging is also free and you can only send messages to your mutual matches. You can't send photos, only text messages.
Hinge is another perfect dating app option for Gen Z. It has a commitment to helping singles find meaningful connections and offers a secure and easy sign-up process. It also has a roulette-style display of matches and free messaging.
Hinge Verdict:
Pros:
Intentional Dating: Hinge positions itself as a more intentional alternative to other dating apps, focusing on helping users find genuine connections.
Unique Profile Prompts: Hinge offers a variety of profile prompts that help users showcase their personality, making it easier to find compatible matches.
No Swiping: Hinge moves away from the typical swiping mechanism found in other dating apps, encouraging users to invest more time in evaluating potential matches.
Video Calls: Hinge offers in-app video calls, allowing users to safely get to know their matches before meeting in person.
Success Stories: Hinge has been in the spotlight for successful relationships, such as politician Pete Buttigieg, who met his husband on the app.
Less Superficial: Hinge's emphasis on detailed profiles and thoughtful prompts encourages users to focus on more than just physical appearance, potentially leading to more meaningful connections.
Cons:
Cost: Although Hinge offers a free plan, many features are only available in the premium subscriptions, which start at $29.99 per month.
Less Popularity: Although Hinge is gaining popularity, it is currently the third-most-downloaded dating app in the US, behind Tinder and Bumble.
Time-consuming: Hinge's more detailed profiles and prompts may require more time to set up and maintain than other dating apps.