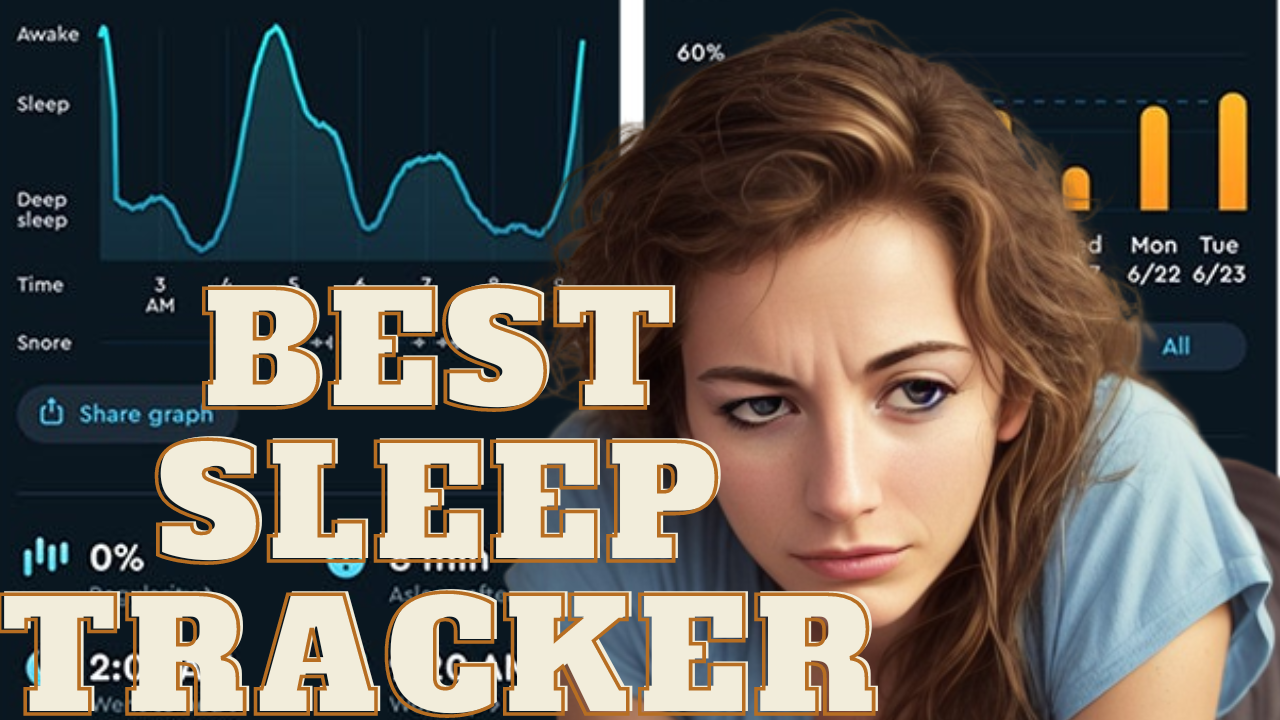 The world of wearable technology has come a long way, especially in the field of health and wellness. Two of the most popular sleep trackers today are the Apple Watch Series and the Oura Ring.
| Product | Brand | Name | Price |
| --- | --- | --- | --- |
| | Apple | Apple Watch Series 8 [GPS + Cellular 45mm] Smart WatchFitness Tracker, Blood Oxygen & ECG Apps, Always-On Retina Display, Water Resistant | Check Price on Amazon |
* If you buy through links on our site, we may earn an affiliate commission. For more details, please visit our Privacy policy page.
In this review, we will dive into the pros and cons of each device and see which one comes out on top.
Meet the Apple Watch and Oura Ring
The Apple Watch Series is the latest addition to Apple's wearable technology line. It includes many features, including fitness tracking, heart rate monitoring, and sleep tracking.
Meanwhile, the Oura Ring is a small ring that monitors not only your heart rate but your blood oxygen, temperature, and sleep. Despite being small in size, it's packed with a lot of sensors.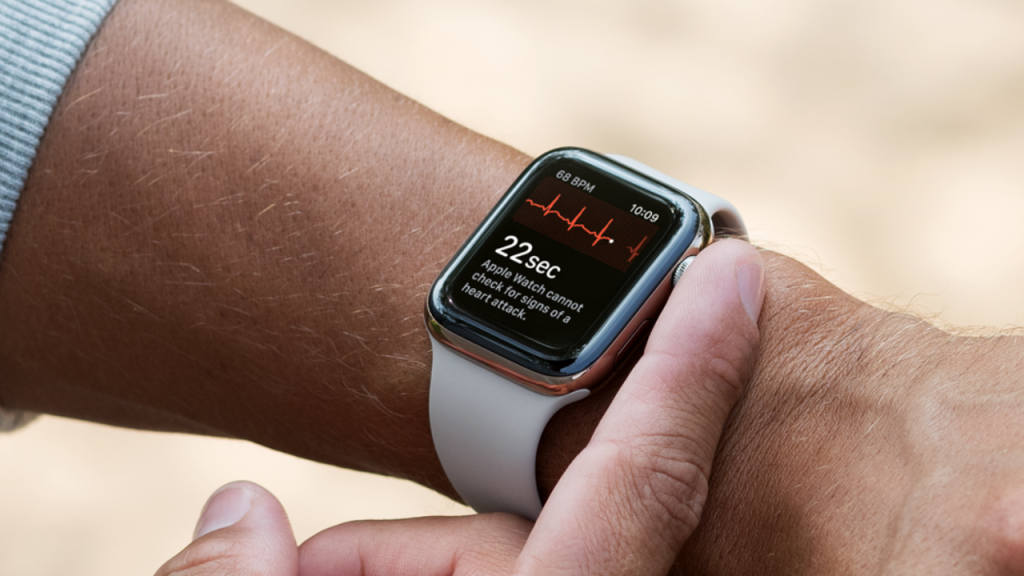 Apple Watch As a Health & Fitness Monitor
As a health and fitness device, the Apple Watch provides several valuable tools and functionalities:
Activity Tracking: The Apple Watch tracks various daily activities like steps taken, distance traveled, and calories burned. It also encourages users to complete three activity goals (Move, Exercise, and Stand) through a visually engaging interface that displays progress in the form of rings.
Workout Tracking: The watch includes a built-in Workout app with support for multiple types of exercises, such as running, cycling, swimming, yoga, and more. During workouts, the watch measures various metrics like heart rate, distance, pace, and calories burned, providing real-time feedback to help users meet their goals.
Heart Rate Monitoring: The Apple Watch continuously monitors the user's heart rate and provides data on resting heart rate, heart rate during workouts, and heart rate recovery. It can also notify users of unusually high or low heart rates when they're inactive.
Sleep Tracking: With watchOS 7 and later, the Apple Watch supports sleep tracking, allowing users to monitor their sleep duration and quality. Users can set sleep goals, receive bedtime reminders, and view sleep trends in the Health app on their iPhone.
Fall Detection and Emergency SOS: The watch can detect hard falls and automatically send an alert, prompting users to call emergency services or dismiss the alert. If the user is unresponsive for approximately one minute, the watch can automatically call emergency services and share the user's location.
ECG and Blood Oxygen Monitoring: Available on Apple Watch Series 4 and later, the ECG app can generate an electrocardiogram to detect signs of atrial fibrillation. The Apple Watch Series 6 and later also include a blood oxygen sensor to measure blood oxygen saturation (SpO2) levels.
Mindfulness and Breathing: The Breathe app on the Apple Watch helps users with guided breathing exercises and meditation, promoting relaxation and stress reduction.
Integration with Third-Party Apps: The Apple Watch supports a wide range of third-party health and fitness apps, allowing users to customize their experience and access additional features.
In summary, the Apple Watch is a versatile health and fitness device that offers comprehensive tracking and monitoring features, making it an attractive option for individuals looking to improve their overall well-being.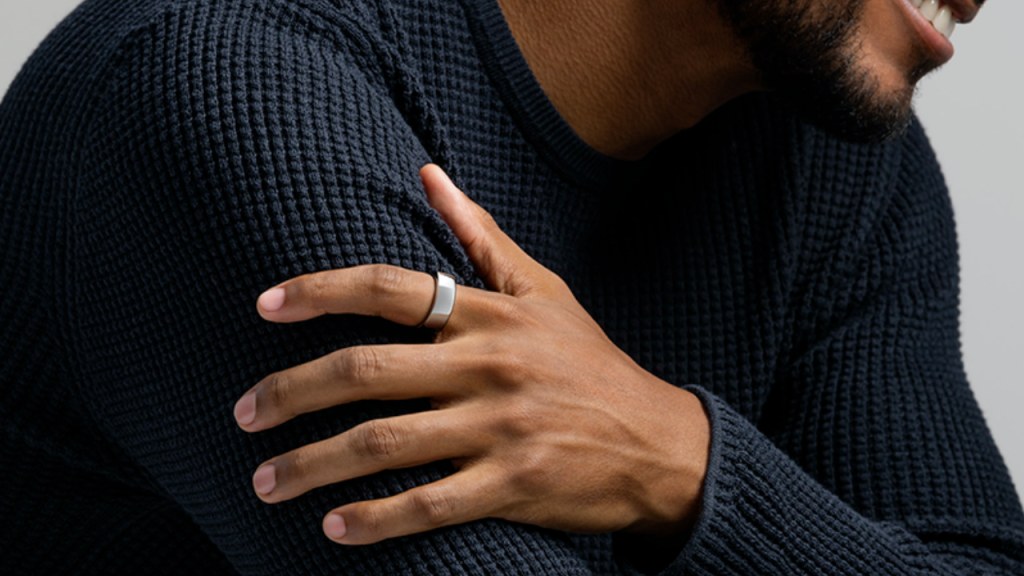 Tell Me More About the Oura Ring
Oura Ring. It is a wearable device in the form of a ring that tracks various health and wellness metrics. It is designed to help users better understand their sleep patterns, overall health, and daily activities.
The Oura Ring tracks and measures various metrics, such as:
Sleep: It monitors sleep quality, duration, sleep stages (light, deep, and REM sleep), and sleep efficiency. It also provides a sleep score to help users understand their sleep performance.
Readiness: Oura Ring calculates a readiness score based on factors like sleep quality, resting heart rate, and heart rate variability. This metric helps users determine their ability to perform mentally and physically on a given day.
Activity: The ring tracks daily activities, steps, and overall movement, providing an activity score to help users understand if they are meeting their fitness goals.
The data collected by the Oura Ring is synchronized with a companion smartphone app, allowing users to review their data and gain insights into their health and wellness. The ring is available in various sizes and designs, making it a discreet and stylish option for continuous health tracking.
The Advantages and Challenges of Each Device
While both devices have their unique features, they also have their own set of advantages and challenges.
The Apple Watch, with its always-on display and wide range of features, is perfect for fitness enthusiasts who need a device that can do it all.
However, its battery life is short, which means you have to charge it daily.
Meanwhile, the Oura Ring is more discreet, and with its focus on sleep tracking and recovery, it's perfect for those who prioritize their sleep.
But it has a smaller screen and doesn't have all the features of the Apple Watch, such as the ability to stream music or take phone calls.
Which is Better: Apple Watch or Oura?
So, which device is better? It all depends on what you're looking for. In terms of accuracy, both devices are pretty spot-on.
The Oura Ring is more accurate when it comes to sleep tracking since it's worn on your finger and is not affected by movement like the Apple Watch on your wrist.
The temperature sensor on the Oura Ring is also more accurate than the new feature on the Apple Watch since it measures your skin temperature directly.
As for the price, you would be paying that brand premium for the Apple Watch, which starts at $399, while the cheapest Oura Ring is $299.
The Lessons Learned
Both the Apple Watch and the Oura Ring have their advantages and disadvantages. Choosing the right device depends on what you prioritize most.
If you want a device that does it all, then the Apple Watch is the way to go, but if you prioritize sleep and recovery, then the Oura Ring is your best bet.
Both devices make a meaningful difference in people's lives by helping them track their health and wellness.
The Verdict
Wearable technology has come a long way in the past few years, and the Apple Watch Series 8 and the Oura Ring are two of the best sleep trackers in the market.
While the Apple Watch offers a wide range of features, the Oura Ring is more discreet and accurate when it comes to sleep tracking.
Whether you choose the Apple Watch or the Oura Ring ultimately depends on your priorities and needs.