Last year, after hurricanes Maria, Harvey, and Irma hit Puerto Rico, Texas, and Florida respectively, FCC Commissioner Ajit Pai asked Apple to activate the iPhone's hidden FM radio. Apple quickly responded and explained that "iPhones don't have any radio and haven't for over a year now." But that doesn't mean that iPhones can't do what any cheap transistor radio could do more than half a century ago.
While Apple hasn't provided any official explanation of why it doesn't include AM/FM radio in its smartphones, we can identify at least three distinct reasons.
To start with, Apple has always strived to create a flawless user experience for the owners of its products. The traditional radio has a low bitrate and is plagued with hisses, static, and various other imperfections. It simply has no place in Apple's ecosystem.
Next, Apple owns and operates one of the largest online digital media stores with music in the world—the iTunes Store. Without any AM/FM radio, iPhone owners are more likely to purchase music on iTunes than they would otherwise.
Finally, the original iPhone single-handedly sparked the mobile Internet renaissance without which we wouldn't be able to stream high-definition videos over LTE and chat with friends and family even when in remote areas.
In other words, Apple sees the Internet as the future and isn't keen on going back to analog radio. Even if it means that some users of its products must look for alternative solutions on how to listen to AM/FM radio with and without WiFi or mobile data.
Best Live Radio Apps for AM/FM Radio With or Without WiFi Data
iHeartRadio is a free broadcast and Internet radio platform. It aggregates 850 local AM and FM radio stations across the United States, including ESPN Radio and Fox Sports. It's also a music recommender system with on-demand functionality that allows listeners to replay songs and add them to their digital playlists.
You can listen to iHeartRadio for free with ads or upgrade to either iHeartRadio Plus or iHeartRadio All Access. With iHeartRadio Plus, you can skip as many songs as you want, play any song on demand, save songs from the radio to your playlist, and instantly replay any catchy song you stumble upon with a press of a button. iHeartRadio All Access for a fee includes all features of iHeartRadio Plus and adds offline listening and some other exciting features.
iHeartRadio is designed for both iPhone and iPad, and it's also one of the first music apps that have launched on Apple Watch, allowing you to control your music with ease regardless of what you're doing.
Download it now: here
Only a handful of Internet radio apps even come close to the sheer number of AM and FM radio stations offered by TuneIn Radio. It is estimated that TuneIn Radio offers over 100,000 broadcast radio stations and four million on-demand programs and podcasts to 60 million monthly active users worldwide.
With TuneIn Radio, you can listen to live sports coverage, subscribe to your favorite talk shows, find radio stations by music genre, or discover what the current top hits are in any country or globally. When working out in the gym, you can stream music from TuneIn Radio's Apple Watch app and then seamlessly continue listening in your car when driving back home using TuneIn for CarPlay.
TuneIn Radio is free with ads, but you can subscribe to TuneIn Premium through the app or purchase TuneIn Radio Pro for a one-time fee. TuneIn Premium includes live NFL, MLB, NBA, and NHL games, more than 600 commercial-free music stations, and an ad-free experience. TuneIn Radio Pro is banner-ad-free and allows you to record radio broadcasts to your iPhone.
Download it now: here
As its name suggests, Simple Radio wants to make the digital AM/FM experience as simple as possible. The app allows you to search over 30,000 music, news, talk, and sports radio stations and save your favorites for later with a single tap on your iPhone, iPad, or Apple Watch. Simple Radio can also help you find radio stations based on your specific interests in music and entertainment, so you always have something fresh to listen to.
Simple Radio is free and supported by ads, but you can also subscribe monthly to unlock the app's sleep timer feature.
Download it now: here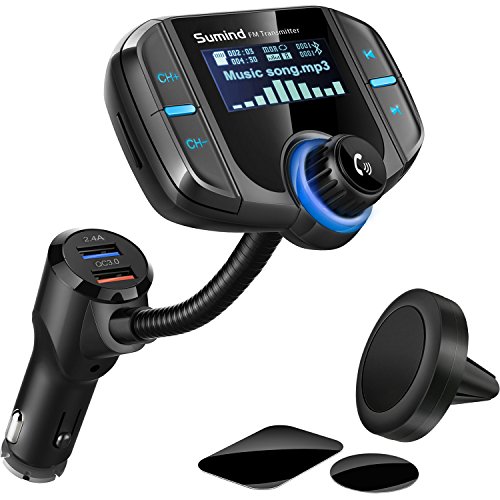 Internet radio apps such as iHeartRadio, TuneIn, or Simple Radio, can replace the traditional transistor radio only if you have an unlimited Internet connection and live in an active signal area. But an FM transmitter adapter, such as this one from Sumind, can elegantly add the ability to listen to FM radio stations to any iPhone, and it works even without data.
The Sumind FM transmitter adapter connects with a 3.5 mm audio jack. Integrated into the adapter is a digital tube display for displaying the current FM frequency.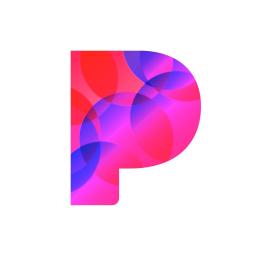 Pandora is another excellent choice. There are countless "radio" stations that you can listen to, providing you a constant stream of your favorite music and talk shows.
The app supports Podcasts as well, which is where you can listen to your favorite online talk shows and comedy specials.
Pandora is free to use, but you can upgrade to a monthly subscription for a ton of upgrades, such as higher quality music, no ads, downloadable music, and so much more.
Download it now: here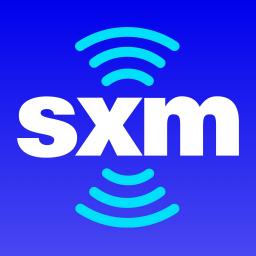 While SiriusXM Radio isn't an exact AM/FM replacement, this satellite radio station is an excellent way to get an FM-like radio experience, but without the ads. It will use your data plan to stream, but you do at least get a pretty close experience to what FM radio is like, but better.
SiriusXM has hundreds of different channels that you can tune into. Whether you're into talk shows, comedy, sports, country music, or others, SiriusXM likely has what you're looking for.
Now, they do require a monthly or yearly subscription, but SiriusXM does sometimes run periods of free listening so you can see what it's all about!
Download it now: here
Best Live Radio Apps for AM/FM Radio With or Without WiFi Data Verdict
As you can see, there are so many great choices as far as apps that can at least give you a similar AM or FM experience. For that, we think the SiriusXM app is the best choice out there, with the satellite radio-style offering you plenty of options for almost lookalike AM and FM experiences.
Do you have a favorite app to bring your iPhone an AM/FM-like radio experience?