Looking for the best free movie streaming sites that don't require registration or signing up? Want to immediately start watching movies without dealing with pesky sign-up forms? Then you've come to the right place.
This guide will provide you with a comprehensive list of the top free movie streaming sites with no sign up today, which means you can instantly watch movies online without having to create an account. We'll outline 22 of the best free movie streaming sites featuring thousands of movies and tv shows across every genre.
Why Use Free Movie Streaming Sites With No Sign Up
Free movie streaming sites that don't require signing up offer some great benefits:
No Account Creation: Skip the hassle of filling out lengthy registration forms by using free movie streaming sites that let you start streaming instantly.
Preserve Privacy: No accounts means you don't have to share personal info or worry about data harvesting.
Avoid Logins: No need to remember usernames or passwords. Just directly access the free movie streaming site and pick a movie.
Easy Sharing: Simply send someone the movie streaming site URL to share great movie finds instead of friend requests.
Flexible Viewing: No logins means you can seamlessly watch movies and tv shows from any device easily. Great for shifting between phone, laptop, tablet, etc.
Zero Cost: Avoid monthly fees by using free streaming sites. Most are ad-supported so you can watch free movies at no cost.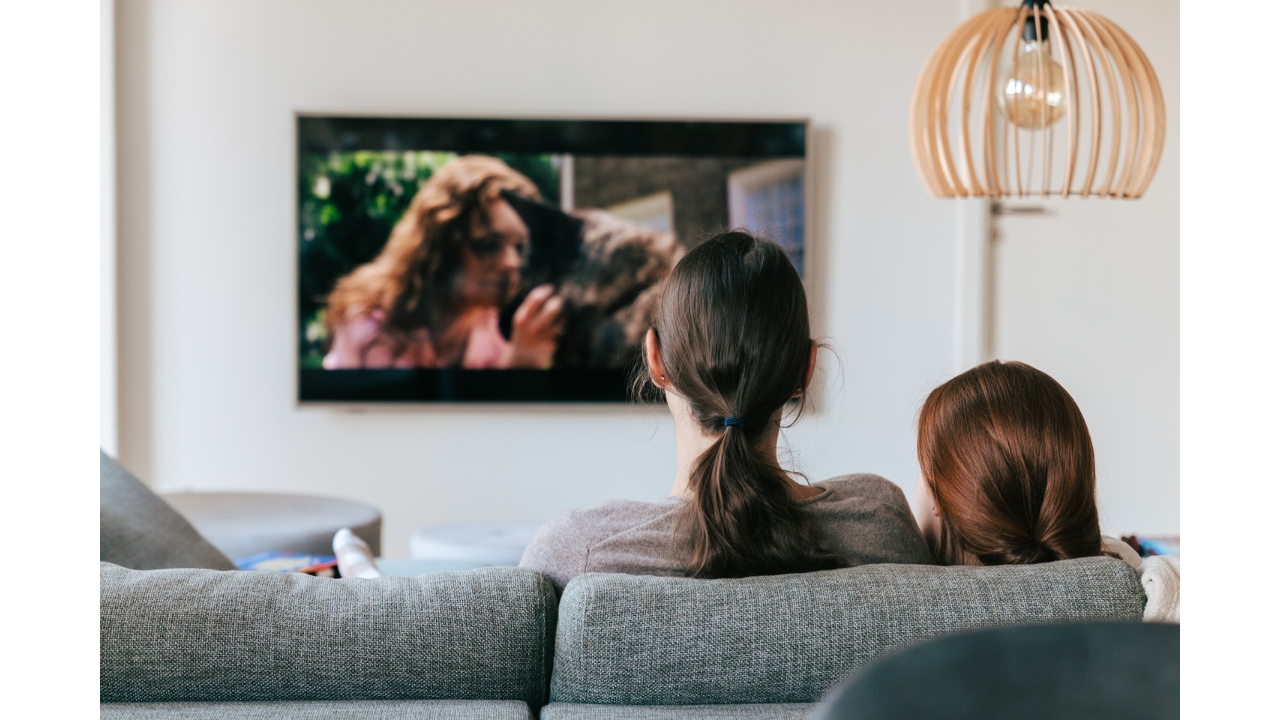 Now let's get right into the list of top-rated free movie streaming sites requiring no sign up!
1. Tubi – Massive On-Demand Library
Tubi has over 23,000 movies and shows available on-demand covering every conceivable genre, from comedy, drama, and action, to classic films and hidden gems. The movie streaming site is completely free and requires no signup. Just visit Tubi.com and start streaming movies instantly.
With such an enormous catalog of movies and tv shows available, you'll never run out of content. Tubi is also available on pretty much any device like Roku, Amazon Fire TV, Android, iOS, etc. The streaming quality is decent at 720p for most content. While it's ad-supported, you get to access this massive library entirely free.
2. Crackle – Free Movies and Original Content
Crackle is an ad-supported streaming site owned by Sony Pictures, with hundreds of movies across action, comedy, crime, horror and other genres. It also features some original content not available elsewhere.
Being backed by Sony means Crackle offers solid streaming quality. They have content deals with major studios like Lionsgate, Warner Brothers, and Sony Pictures so you get legitimate mainstream movies. You can stream movies on your desktop, mobile devices, gaming consoles and smart TVs free of charge.
3. Peacock – Thousands of Movies and TV Shows
The free version of Peacock, NBCUniversal's streaming service, offers thousands of hours of movies and TV shows to watch instantly without signing up. You can also upgrade to Peacock Premium for more content.
Peacock gives you access to titles from Universal Pictures, DreamWorks Animation, Illumination and more. Their movie selection includes everything from comedies and dramas to action thrillers and horror. You can stream movies for free on mobile, PC and a variety of connected TV platforms.
4. Pluto TV – Wide Selection of Films
Pluto TV has hundreds of free movies you can watch without registering so it's definitely one good way to watch free movies online. Feature films from major studios like MGM, Lionsgate and Paramount can all be streamed for free on this platform.
Pluto TV offers live TV channels in addition to on-demand movies. Their movie channel has a constant stream of films you can dip in and out of anytime. There are other themed channels like Action Movies, Comedy Movies, Horror 24/7, and more – all absolutely free.
5. PopcornFlix – Ad-Supported Streaming
A top ad-supported streaming site, PopcornFlix hosts hundreds of movies you can instantly watch for free in genres like action, comedy, thriller and drama, spanning classics to newer releases.
PopcornFlix can be streamed right on their website or through dedicated apps on mobile devices, streaming boxes and smart TVs. You can expect ads before the movies, but they help keep the service free. The movie library has hidden gems in addition to well-known movie titles.
6. Vudu – Movies and TV Shows For Free
Walmart's ad-supported Vudu platform has a sizable collection of free on-demand movies and TV shows available instantly without registering for an account.
Vudu has a section dedicated to free movies ranging from older classics to recent box office hits. Genres include comedies, dramas, family films, thrillers, and more. You can stream movies for free on most devices. The ads are kept to a minimum, making Vudu one of the top free streaming services available.
7. Kanopy – Premium Indie Films and Documentaries
With Kanopy, those with university or library credentials can access and stream thousands of acclaimed indie movies and documentaries completely for free.
Kanopy partnered with libraries and universities to grant access to students and cardholders. This provides a free portal to stream top documentary and independent films normally not available on free sites. The movie library spans classic masterpieces to thought-provoking modern films from all over the world.
8. Freevee – Originals and Popular Movies
Formerly known as IMDbTV, Amazon's Freevee hosts original movies plus hundreds of licensed titles spanning action, comedy and drama, available free without needing an Amazon account. Just visit Freevee.com.
Freevee has a collection of Amazon Originals you can't watch anywhere else for free. Beyond that you get major studio movies from Sony Pictures, Warner Bros, Universal and more. This includes popular franchises like James Bond and classics like Taxi Driver and Apocalypse Now.
9. The Roku Channel – Huge Selection of Free Films
Roku's streaming channel offers free movie streaming capabilities with a large library of films including comedies, dramas, thrillers, family features and other genres. No sign up needed.
The Roku Channel aggregates free, ad-supported movies from studios like Lionsgate, MGM, Paramount and more. They also generate original movies and series. All free content can be streamed easily on Roku devices and the web.
10. YouTube – Wide Range of Free Films
Many full-length movies are available to watch free on YouTube. While selection varies, at any given time you can find comedies, dramas, action films, horror flicks and more to stream free of charge.
Major studios like Paramount and Lionsgate have posted full movies on YouTube. There are also plenty of independents films. Offerings change regularly but you can browse an extensive catalog spanning classics to newer titles any time for free.
Aside from movies, you can also browse for best free online shows other than movies on Youtube.
11. Plex – Watch Movies From Your Media Library
Media center software Plex lets you set up your own streaming platform with any movies you have digitally purchased or physically own. It does require some configuration and you need your media available to stream over the internet, but becomes an incredible private free streaming platform.
Plex pulls all your personal digital movies and shows into one unified platform. You can then easily stream everything through their slick apps and interface on any device. Access your own library anywhere without having to pay for streaming services.
12. Hoopla – Movies, TV and More
Those with a library card can access Hoopla to stream movies, read ebooks, listen to audiobooks and more for free. Content is accessible instantly without an account.
Hoopla has partnerships with public libraries and universities across North America to grant members free access. This gives you an entirely free way to enjoy movies, TV shows, music albums, ebooks, audiobooks and more. Just enter your library card and instantly stream away.
It's definitely one of the best ways to watch movie streaming sites no sign up.
13. Movies Found Online – Extensive Archive of Films
A streaming site offering extensive archives of feature films, cult classics, documentaries and more. New movies are frequently added so the library continues growing.
MoviesFoundOnline provides an impressive catalog of free films you can watch instantly. Genres include comedy, drama, thriller, horror, sci-fi, romance, and action. With new and old movies constantly added, you'll always find something entertaining to stream.
14. Retrovision – Old Classic Films
This free streaming platform specializes in digitally streaming hundreds of beloved old movies and classic films spanning comedy, drama, adventure, horror and more.
Retrovision offers a nostalgic walk down memory lane with free public domain movies from decades past. Search or browse their extensive catalog of rare, hard-to-find cult classics and iconic films from the early 1900s through the 60s and 70s.
15. Yidio – Search Across Multiple Streaming Services
Yidio aggregates movies and shows across multiple streaming services into one place. While a Pro account unlocks the most features, even free members can take advantage of Yidio's search capabilities to surface and watch free movies.
Use Yidio to search its entire online streaming catalog, then watch links to free movies found across different platforms. This makes it easy to locate hard-to-find free movies without any subscriptions.
16. IMDb TV – Popular Movies and TV Series
The Internet Movie Database (IMDb) offers a wide selection of popular movies and TV shows to stream for free from their site. No registration is required to start streaming content.
IMDb TV (now known as Amazon Freevee) provides instant access to hundreds of hit movies across every genre, from comedies and dramas to action flicks and acclaimed documentaries.
17. FlixTor – Great Selection of Latest Movies
FlixTor provides links to instantly stream hundreds of recent blockbusters and hit films without needing to create an account. Keep in mind the legitimacy of the content sources is questionable.
FlixTor catalogs primarily newly released films that are still in theaters in HD quality. Navigation and streaming is smooth. However, make sure you have a good ad blocker installed before visiting. If you want to watch your favorite movie or any online movie, this site might be a good choice.
18. Sony Crackle – Movies and Original Shows
Sony's Crackle channel offers an impressive library of movies and original content you can start watching for free immediately.
Crackle has hundreds of Hollywood movies, TV shows, and exclusive originals backed by Sony Pictures. Genres include action, comedy, crime, mystery, thriller and more. You can start watching instantly on any device with no registration needed.
19. SnagFilms – Extensive Film Archive
With thousands of movies spanning comedy, drama, classics and more, SnagFilms provides another great option for free streaming.
The SnagFilms library hosts an eclectic mix of feature films, documentaries, TV shows and more. Find festival favorites, award-winning indie films, world cinema, exclusive originals and plenty of rare and hard-to-find titles.
20. Fawesome – New Movies Constantly Added
Find all the latest and newly added movies ready to stream without signing up on Fawesome. Great place to watch new releases.
Fawesome makes it easy to watch all the newest movie releases coming straight from theaters. Keep up with the most current films without having to pay for pricey steaming services.
21. Big Five Glories – Classic Films and Cult Classics
Big Five Glories provides free access to hundreds of classic movies, cult films, and old classics through their archived repository.
This site hosts a large catalog of retro public domain films. Explore their categories like comedy, war, western, drama, thriller, horror and more. Discover pioneering cinema and iconic movies from the early days of Hollywood.
22. Public Domain Torrents – Legally Shareable Movie Torrents
This torrent index provides access to movies in the public domain for free downloading and streaming. All content is legal to share.
As a bit torrent site, Public Domain Torrents does not actually host the movie files themselves. However, it does provide a directory of torrent links to download public domain films freely and legally.
Final Thoughts
These are the top-rated free movie streaming sites that allow you to start watching instantly with no signup required. Now you can ditch monthly fees and paid streaming services in favor of these free platforms.
From popular hits and box office successes to old classics, cult films and hidden indie gems, you'll find thousands upon thousands of movies to stream free without an account.
Bookmark your favorite free streaming sites to instantly access and explore their vast libraries. Share with family and friends so you can all start enjoying great films today.