If you'd like to start trading Bitcoins on your Apple laptop or computer, there are several excellent Bitcoin wallets for mac OS X that you can try. Best Bitcoin wallet range from local wallets that store Bitcoins on your hard drive to cloud-based wallets that let someone else worry about the security of your digital assets to hardware wallets that you can carry with you everywhere you go. Interested in investing in Ethereum, Bitcoins or other Altcoins? Here's how we buy Ethers and Bitcoins. You will receive FREE BITCOIN when you buy or sell over a set amount worth of any digital currency.
Best Bitcoin Wallet for Mac OS X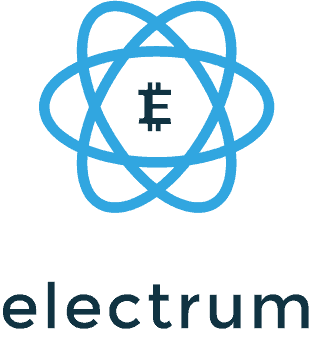 Electrum is one of the oldest Bitcoin wallets for Mac OS X in existence, and not many other wallets can compete with its wide range of features. If you support open source software, you'll be pleased to know that electrum is released under the MIT License and isn't controlled by any single entity. Anyone can run an Electrum server and export their private keys for use with other Bitcoin clients.
Electrum supports all the security features that one would expect a modern Bitcoin client to support, including multisig, cold storage, proof checking, and hardware wallets. To use Electrum with Trezor, a popular hardware wallet described at the end of this list, simply create a new wallet or import an existing one and select the hardware wallet option in the wallet creation wizard window.
Download it now: here

The team behind Exodus set an ambitious goal for themselves: to create a Bitcoin wallet that "just works like magic." This approach to software development is something that all Mac OS X users are personally familiar with because it's the same approach that makes Apple products so usable. Indeed, Exodus feels right at home on Mac OS X, it's beautiful, modern user interface eliminating the geek factor from cryptocurrencies.
But no Bitcoin wallet could ever become as popular as Exodus if it had nothing else to offer besides pretty interface design. Exodus is the first desktop multi-asset wallet with ShapeShift built in, allowing you to instantly exchange cryptocurrencies for one another without having to create a user account or submit your personal information.
Download it now: here

3. Jaxx
Available on virtually all popular operating systems, including Mac OS X, and soon to be available also as a hardware wallet, Jaxx is a user-friendly multi-chain cryptocurrency wallet with the goal of offering as much choice as possible in the new, emerging world of blockchain.
Jaxx puts you in control of your digital assets, storing the private keys to your Bitcoins locally, on your Mac OS X laptop or computer. With Jaxx, there's no need to submit your private information just to send or receive Bitcoins; the wallet requires no verification to work. On the other hand, you can verify the wallet as much as you want because the source code can be viewed with a click of a button on the official home page.
Download it now: here

Coinbase is one of the largest Bitcoin exchanges in the world, operating since 2012 and serving millions of customers every month. To help their clients store purchased Bitcoins, Coinbase also operates a popular web-based Bitcoin wallet that's often recommended as the simplest way to store, trade, buy, and sell Bitcoins. Being a web-based wallet, it's the responsibility of the exchange to look after your digital coins and protect them against hackers, natural disasters, and hardware malfunctions. So far, Coinbase has been doing an excellent job, and we have no reason to doubt their ability to keep up with the constantly fluctuating world of cryptocurrencies.
Download it now: here
If you want the highest level of security for your Bitcoins, hardware wallets are the way to go, and Trezor is without a doubt one of the best hardware Bitcoin wallets out there. What makes hardware wallets such as Trezor so safe is their isolation from the Internet and your computer in general. All transactions happen offline using a small display that allows you to visually verify the transaction contents. You can then connect your Trezor to your computer using the provided USB cable to synchronize your Trezor wallet with Electrum or other supported software wallets. Interested in investing in Ethereum, Bitcoins or other Altcoins? Here's how we buy Ethers and Bitcoins. You will receive FREE BITCOIN when you buy or sell a set amount worth of any digital currency.
Buy it now: here