The #Apple #iPhone7 is one of the two iPhone models released last year that brought a significant design change over its predecessors. For starters, the 3.5mm audio jack is already gone. The mechanical home button has also been replaced with a solid state home button. The phone is also now waterproof and dustproof making it durable enough to withstand the elements. Although a lot of people are using this phone as their reliable daily driver there are instances when certain issues can occur. In this latest installment of our troubleshooting series we will tackle the iPhone 7 home button not working after getting wet issue & other related problems.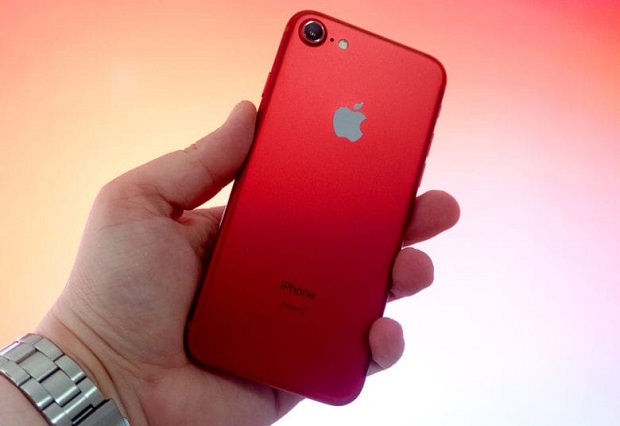 If you own an iPhone 7 or any other iPhone model for that matter then feel contact us using this form. We will be more than happy to assist you with any concern that you may have with your device. This is a free service we are offering with no strings attached. We however ask that when you do contact us try to be as detailed as possible so that an accurate assessment can be made and the correct solution can be given.
iPhone 7 Home Button Not Working After Getting Wet
Problem: Hello, my iPhone 7 was dipped in water and the home button stopped working. That was before two days and I used a button on screen, but now it was out of battery and when I try to charge it, the apple appears but for few seconds and restarting again. It can't turn on.
Solution: Since this issue occured right after your phone got wet then there's a possibility that water has entered the phone and has affected some internal components. This will usually happen if the water seals of the phone are not secured properly. What you will want to do first in this case is to place the phone in a bag of rice for at least 2 days. The rice will absorb the moisture inside the phone. Once this is done clean the charging port of the phone using a can of compressed air making sure that any debris stuck in it gets removed. Charge the phone for at least 20 minutes before turning it on. If the issue persists then you should bring the phone to an authorized service center and have it checked.
iPhone 7 Boot Loop Issue
Problem: Hello, my iPhone 7 has been acting very weird lately, and I don't know why. Earlier today, say around 12 AM, a friend of mine asked me to lend the phone to him, and out of nowhere, he decided to throw it with all his strength against the wall. The phone kept on working for like a few seconds when I picked it up, but after it suddenly restarted. After having the black screen and the white apple logo on the screen, the phone then blacked out, and it turned on, only to start an endless loop of white apple logo, black screen, and then again the white apple logo. Around 8 AM today, I restarted it by pressing the sleep/less volume buttons for 10 seconds, until it said connect to Itunes. I did, and it left me with the options to update and/or restore. First, I tried the update option. It failed, then I proceeded to restore, which also had no success, with both options ending with Itunes error 4013. I looked up how to fix this, and I can upon a 3rd party system called Dr.fone. I downloaded it to my computer, and it looked like it could work if only I had payed 159.99$ for the system. Now, I don't know why this is happening, and I would really like some help. Please respond ASAP!
Solution: It's very likely that this is a hardware related problem already caused by the phone hitting the wall. A component or group of components might be damaged which is causing this problem. The best thing that you can do right now is to bring the phone to an authorized service center and have it checked.
iPhone 7 Apps Stop Downloading
Problem: My apps start downloading but when it's almost done it's just stops and says unable to download and also some pictures on the internet won't load properly I don't understand it. I was hoping you could help me
Solution: It's very likely that this problem is caused by a poor Internet connection. Try connecting your phone to a different Wi-Fi network then check if the issue still occurs. If you are using your mobile data subscription then make sure that the phone is getting a good LTE signal.
iPhone 7 Screen Is Black After Drop
Problem: Dropped my iphone 7 now screen is black and home button very hot.. tried calling it, it rings for the caller side but phone does not make any sound.. what is wrong with it? Screen does not seem broken
Solution: It's very likely that the display has been damaged by the drop. I recommend that you have this checked at an authorized service center. If the display is proven to be defective then you will need to have this replaced.
iPhone 7 Microphone Not Working
Problem: The microphone is not picking up when I speak. There is no accessory in use (i.e. Headset) when this happens. I will have to call the same person 2 or 3 times before my microphone is audible to the person on the other end of the line. Sometimes that won't even work. Is there a fix for this, or is the phone faulty? I'm really frustrated with having to call the same people 3 times to have a conversation on my $1,000 phone!! Please help!
Solution: Since the problem appears to occur intermittently then it's possible that this is caused by a software glitch. Try to force restart the device by pressing and holding both the Sleep/Wake and Volume Down buttons for at least ten seconds, until you see the Apple logo. If the issue still occurs after this then you should consider restoring your phone as a new device. Make sure to backup your phone data before performing this step.
In case the issue still persists then you will have to bring the phone to an authorized service center and have it checked.
Engage with us
If you have any concerns regarding your iPhone feel free to contact us using this form. We will provide you with free technical support regarding the issue you are facing with your device. Just make sure to provide as much detail as possible so that we can make an accurate diagnosis.