Generally, power issues would start to emerge on a device after several months or years of usage. But this is not always the case. As a matter of fact, a number of #Apple #iPhone6 owners have been raising complaints online regarding their iPhones that won't boot up for some reason, even after just a few days or weeks of use.
iPhone won't turn on?
Simply follow these 3 steps to fix your Phone with ReiBoot, No data loss, FREE
Click to download ReiBoot to your PC or MAC
Connect your device
Run ReiBoot to resolve the issue
Work for iPhone 13/12/11/XS/XR/S/8/7/6/5s/5
Generally, the best way to fix iPhone 6 that won't turn on is to connect your iPhone to iTunes via desktop USB or reboot into recovery mode. We'll go over the specifics below.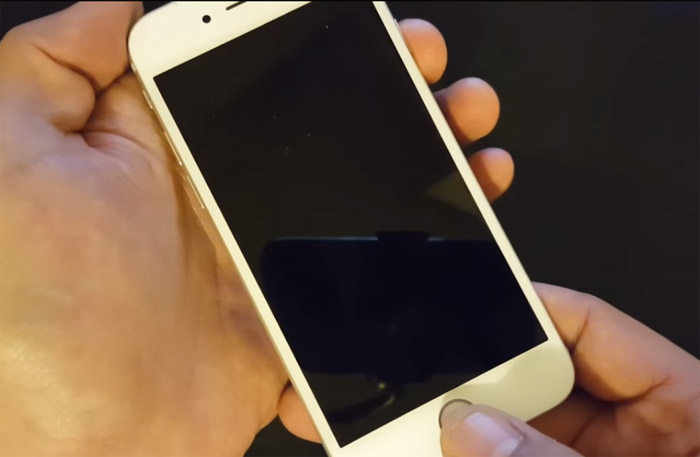 In this post, I have tackled three relevant scenarios where users are having troubles booting up their iPhone 6.
ALSO READ: How to fix an Apple iPhone that won't turn on
Won't boot up, can't get past the Apple logo, iTunes restore error 4005
Problem: "My iPhone won't turn on. It get to the white Apple – and then the screen cascades in a series of colors (either red, green or blue – sometimes with stripes) as the Apple logo fades away only to repeat. I have tried resetting via iTunes in recovery mode – and I get an unknown error 4005. I have tried running down the battery but the same thing keeps happening. This all started suddenly – was just starting to play a song on iTunes music when the phone just shut down. Help!"
Answer: The error 4005 on your iPhone 6 indicates that something went wrong while attempting to restore or update your device via iTunes. It usually prompts you with this message, "The iPhone [device name] could not be restored. An unknown error occurred (4005)."
To fix this error, try to perform the following workarounds:
Upgrade to the latest iTunes version available.
Reboot your computer.
Restore your iPhone using a different USB cable, or another computer.
Force your iPhone to restart.
And to deal with the Apple logo, red, or blue screen that shows up during start up, try these workarounds:
Connect your iPhone to a computer.
Open iTunes.
While your iPhone is connected, force it to restart and then enter the Recovery mode.
Here's how you force your iPhone 6 to restart and enter Recovery mode:
Press and hold the Sleep/Wake and Home buttons simultaneously.
Keep holding both buttons and do not release when the Apple logo appears.
Wait for the Recovery mode screen to display and then release both buttons. Proceed to the next step.
When you're prompted with the options to restore or update, select Update to proceed. iTunes will then attempt to re-install the iOS without erasing your data.
Wait for iTunes to finish downloading the software for your phone. This process could take over 15 minutes to complete. Your phone will then exit recovery mode. You may need to repeat a force restart on your iPhone and enter Recovery mode to restore your device via iTunes.
Other applicable workarounds to deal with iTunes error 4005:
ensure your iPhone is fully charged
at least 1 GB of storage space available on your iPhone
use an original Apple certified USB cable to connect your iPhone to the computer
update computer to the latest operating system (OS)
Suggestions for highly skilled or tech-savvy users:
try a different USB port
replace the battery, dock connector, proximity sensor flex cable, front camera flex cable
remove IC compass
restore without LCD
If the error remains after doing all that, then contact Apple Support for further assistance and recommendations.
Related problem: "I have an iPhone 6 and it will not turn on. When I press Power the Apple sign pops up and goes right off then it's just a dim glow."
Answer: Ensure your iPhone has enough battery life to power on. Otherwise, you may need to recharge it first. If needed, plug in your phone and let it charge for up to an hour. After ensuring that your phone has sufficient battery life, restart your iPhone.
Steps to restart your iPhone 6:
Press and hold the Sleep/Wake button until you see the red slider.
Drag the slider to turn your phone completely off.
Wait for a few seconds then press and hold the Sleep/Wake button again until the Apple logo appears.
If problem persists after the restart, your next option is to force your device to restart by pressing and holding the Sleep/Wake (Power) button and Home buttons together for 20 seconds until you see the Apple logo. Forcing the phone to restart will not erase contents currently stored on it.
And if all of these methods failed to get your iPhone 6 back up and running, I finally suggest contacting Apple Support to set up service or repair appointment.
Won't boot up after sudden shutdown
Problem: "I was on Facebook and then my phone screen turned completely blue. I tried restarting it by pressing Home button and Power button and the screen turned off but never rebooted and now it won't boot up and the screen won't even turn on at all. What should I do to turn it on?"
Answer: Power issues that are software-related are often resolved by performing a force restart (Press and hold the Power and Home buttons simultaneously for 20 seconds until the Apple logo appears). And I understand that you've already done that but to no avail. To ensure the battery life is not the culprit, try to charge your iPhone this time. Connect it to a functional power source using a USB cable and then let it charge for at least 20 minutes. After the elapsed time and while your phone is connected to the charger, you can try to power it on. Sometimes, it's may just be the battery that went dead, thus, preventing your device from powering on no matter how you try. If it still won't power on after giving it enough time to charge, then I suggest you contact Apple Support to escalate your concern and/or set up for service. There's a higher chance that the problem is due to a hardware damage, which needs to be fixed by authorized Apple technicians.
More Power tips for your iPhone 6
If your iPhone won't turn on and won't charge, try to check the dock connector and make sure it is not corroded. You may also need to check the battery for any potential damages, or consider replacing it especially if you've been using it for so long already.
Connect with us
Please visit our Apple iPhone 6 troubleshooting section to view some tutorial topics, as well as solutions to other problems relayed to us by other iPhone owners. You may also fill up and submit the Form we provide on the same page, should you wish to contact our iOS support team and get help in resolving any other problems you may have with your device. Just be sure to give as much necessary details about your device problem so we can get back to you with the best possible solution and recommendations.