Whether you're a first-time Tesla owner or you've been enjoying your electric vehicle for a while now, there's always the chance to tweak it to make it even better than it already is using smartphone apps for Tesla owners. What's more, you can also use your smartphone to find nearby charging stations, get in-depth statistics about your vehicle, and more. And so, without further ado, here are five of the best iPhone Apps for Tesla.
Best iPhone Apps for Tesla Car Owners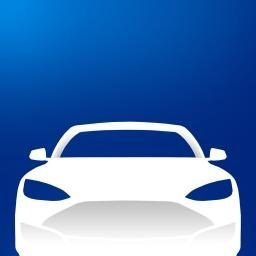 Believe it or not, the official Tesla app isn't the best smartphone app for Tesla Model S and Model X available. The best app for Tesla car owners is called Remote S for Tesla. It's developed by an active member of the Tesla community, and it implements virtually every function supported by Tesla's official APIs.
Just take a look at the long list of supported remote commands: unlock/lock car, start/stop HVAC, roof control, temperature control, honk horn, flash lights, enable/disable Valet Mode, summon reverse/forward/stop, trigger HomeLink, start/stop charging, open/close charge port.
Besides remote control, Remote S for Tesla can help you spend less on charging, view detailed car usage statistics, conveniently control advanced functionality such as repeated and queued commands, and more. Best of all, the app is actively supported by the developer, with new updates being released all the time. It costs $9.99 and works with all iOS 8.0 devices or later.
Download it now: here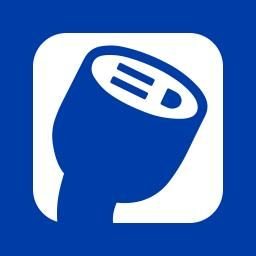 PlugShare is the most accurate and complete public charging map worldwide. PlugShare's database contains stations from every major network in North America and Europe, including Tesla Supercharger, Blink, EVgo, ChargePoint, SemaCharge, GE WattStation, AeroVironment, RWE, Clever, Endesa, and Enel. In total, the database contains almost 100,000 charging stations and station photos as well as around 500,000 station reviews.
With the PlugShare app for iOS, it takes just a few seconds to locate all public charging stations compatible with your Tesla electric vehicle. You can even use the app to pay for charging conveniently through your phone at participating locations. PlugShare accepts Visa, MasterCard, Discover, and American Express. All payments are processed securely and instantly.
When you stumble on a charging station that's not in the PlugShare's database, you can add with a press of a button to help other fellow Tesla car owners. Every station is rated based on user reviews, and community members can report errors with station listings to keep the database up to date and accurate.
Download it now: here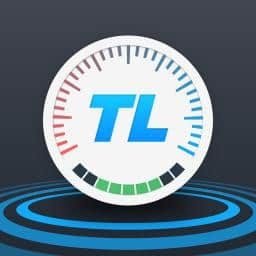 The ridiculous acceleration and the luxurious design aside, Tesla vehicles, like all other electric vehicles, are about sustainability and efficiency. Packed with advanced sensors, Tesla vehicles generate heaps of data and make them available to their owners via APIs. The data include the average speed, breaking patterns, starts and stops, and many other things. Together, this information can be used to determine the overall efficiency, measured as a percentage of the ideal mileage rating.
A new app crated by proud owners of the Tesla Model S P85D wants to expose all the available information to help Tesla owners drive more efficiently and more connected with the wider Tesla community. "We thought, what if we could build a framework for what the connected car could be. What if Tesla gave us enough access to our individual cars that we could build a community around what we envision the connected car of the future could be, across all connected cars?" said Ben Schippers and Will Schenk when interviewed by TechCrunch.
The result of their effort, the TezLab smartphone app, keeps track of many parameters Teslas share, and takes that info and breaks it down into interesting metrics that owners can use to satisfy their driving needs, as explained on the official website. Currently, it's in public beta, and all Tesla owners are invited to submit their email to help test the app.
Download it now: here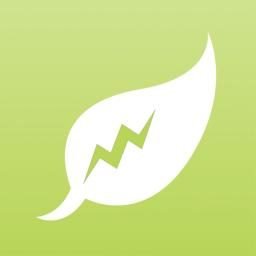 Teslarati is more than a reliable source of news concerning all things Tesla; it's a real-time crowd-sourced database of Tesla Superchargers and a place where Tesla owners can connect and communicate with one another.
Perhaps it's because Teslas are fascinating vehicles, or maybe it's because electric vehicles, in general, are more than just a means of transportation, but most Tesla owners want to know what's happening in the electric vehicle world and what the future holds for Tesla as a company. Teslarati is a respected source of Tesla- and electric vehicle-related news, reviews, and events. Sure, news about Tesla cars and other electric vehicles commonly reach the mainstream media, but seldom without a significant delay.
But if the Teslarati were just a source of news, it wouldn't make it on our list. What has secured Teslarati's place on this list is the strong community of 50 thousand users, who actively participate in community discussions, share new Tesla locations, and are always happy to help first-time Tesla owners get the most out of their vehicles.
Download it now: here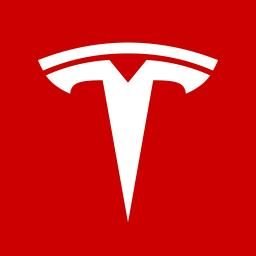 We, of course, can't leave out the official Tesla app for iOS. Tesla Motors, as the app's called, allows owners to directly communicate with their vehicles and Powerwalls. It can display real-time charging progress and control the charging process, heat or cool your car for you before driving, control the locks, locate your vehicle or track its movement, flash lights and honk the horn, vent or close the panoramic roof, summon your vehicle out of your garage, and more.
The app may not include as many features as Remote S for Tesla, but it has an intuitive and polished user interface and the official support of the world's most influential and prolific manufacturer of electric vehicles.
Download it now: here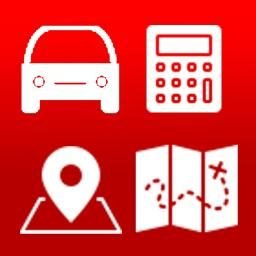 You'll love the EV Trip Optimizer (EVTO) app for your smartphone, too. With EVTO, you will be able to use your smartphone to plan trips, setting up multiple waypoints to charge up your vehicle.
It's a great way to ensure that you take the fastest route to your destination, but also have spots that you can stop for a recharge so that you don't run out of juice on the way.
It's actually really cool, because it takes into account specific information about your vehicle to help you plan your trip — like model, battery, charger, wheels, motors, and your driving style. The app also watches information like route weather, elevation gains/losses, wind speed, temperatures, estimated speed, charging capabilities, and more to help you plan the quickest trip.
Download it now: here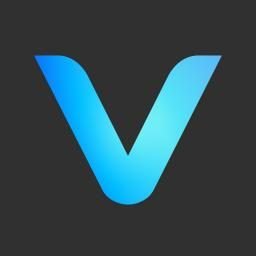 If you're not familiar with Volta chargers, you should be. Volta has chargers all over the United States that Tesla and electric car owners can use for free. Keeping the Volta app on your phone means that you can look for the closest Volta charging station near you, and charge up your car for free on your way to your destination.
Volta Chargers don't require any membership, no credit card, and no key fob. It's all entirely free to use.
Download it now: here
Best iPhone Apps for Tesla Car Owners Verdict
As you can see, there are a ton of awesome apps that Tesla owners should have. Most of these are just nice to have on your phone, allowing you to quickly find nearby charging stations, or simply to find all of the latest and greatest Tesla news. That's usually a great way to find out about updates happening for the car.
Do you have a favorite iPhone Apps for Tesla car owners should use? Let us know in the comments section below.