Aside from being an information farm nowadays, YouTube's primary function is to stream videos. It has become one of the most reliable sources of information so it will bug so many users if it just stops playing videos at some point.
Some iPhone 13 users reported that the app on their devices just won't play videos anymore. While it's probably just a minor problem, it's something that can really cause an annoyance, especially when you really need to play a certain video.
Maybe it's an issue with the app or perhaps the Internet connection is interrupted. Anything can be a cause of this problem that's why it's very important to spend a little time troubleshooting your device.
Fixing YouTube That Won't Play Videos
If you are willing to troubleshoot the app and your iPhone, then the course of your troubleshooting will be to make sure that it's not just due to a minor app or system glitch.
Then take time making sure your Internet connection is fast and stable. As you know, the YouTube app needs to be constantly connected to its server so that you can stream videos, unless you've subscribed to YouTube Premium and have already downloaded some of your favorite videos.
If you're one of the iPhone/iPad users that's bugged by this problem, then here are the things you should do to fix it:
First solution: Close YouTube and Re-open it
The first thing to do if the app starts to act up is to force close and re-launch it. That will usually fix the problem even with other apps as it refreshes the cache.
Here's how you do it on your iPhone 13:
Step 1: Swipe up from the bottom of the screen and stop at the middle.
This will show you the apps that are still running including the YouTube app preview.
Step 2: Swipe up on each app preview to close them one after another.
Once you've closed YouTube, reopen it and try to play YouTube videos to see if it still crashes. If it still does, then move on to the next solution.
Second solution: Check your Internet connection
After closing and reopening YouTube and it still won't play a video, then it's possible that you have a very slow connection or no connection at all. Thus the next thing you have to do is to perform a speed test to know more about your connection.
Here's how it's done:
Step 1: Launch a web browser.
Step 2: Log on to SpeedTest.net.
Step 3: Once the page loads, tap Go to begin the test.
When the results are shown, try to see if the connection is close to what you should be getting.
If, by any chance, your connection is very slow, then that must be the cause of the problem.
Try restarting your router if you get a connection from a Wi-Fi network, or disable Cellular Data for a few seconds if you have a plan. You may also reset network settings to refresh all the wireless connections.
Refreshing the connections in your iPhone often fixes network-related problems.
On the other hand, if it's not an issue with your connection, then move on to the next solution.
Third solution: Force restart your iPhone 13
System and app glitches might also be the reason why YouTube can no longer play or stream videos. So after doing the first and second solutions and the problem continues to bug you, the next thing you have to do is to refresh the memory of your device.
A simple reboot might be enough to make problematic apps work again. But we suggest you do the Forced Restart or soft reset as it's more effective.
Here's how you do it:
Step 1: Press and quickly release the Volume Up button.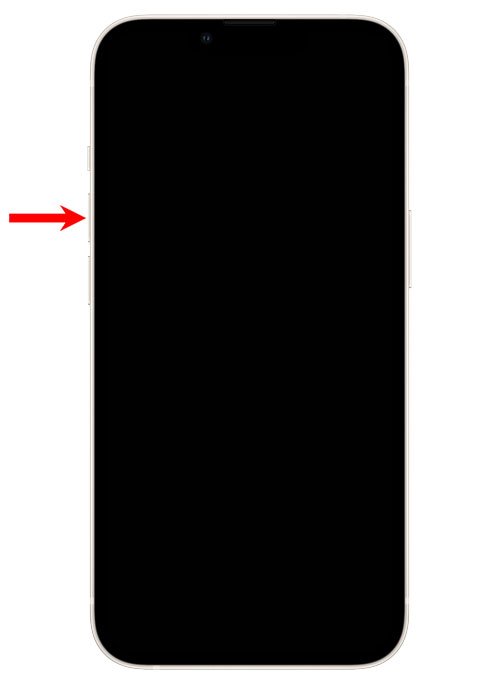 Step 2: Press and release the Volume Down button.
Step 3: Immediately after releasing the Volume Down, press and hold the Power key for 8 seconds.
This will trigger your iPhone 13 to shut down and power back up.
Step 4: When the Apple logo appears on the screen, release the Power button and let your iPhone continue the boot process.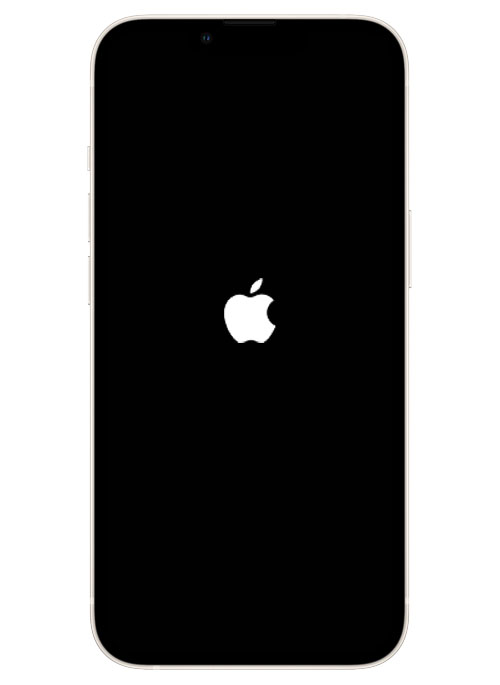 Once your device has finished rebooting, launch the app and stream a YouTube video to see if the problem is fixed. Of course, make sure that your iPhone is connected to the network and has a connection.
If this doesn't fix the problem either, move on to the next solution.
Fourth solution: Check YouTube's servers
There are times that even the mighty Google encounters issues with its servers. In fact, it has already occurred a few times this year.
That might be the reason why YouTube can no longer play videos. So what you need to do next is to check the status of YouTube's server.
This is how you do it on your iPhone 13:
Step 1: On your iPhone, launch Safari.
Step 2: Log on to DownDetector.com.
Step 3: Search for YouTube and then scroll down a bit to see the most reported problems.
If a lot of YouTube users reported the same problem as yours, then it's probably a server issue. What you can do about it is wait it out as it will be fixed remotely after several minutes.
However, if the servers are all good and there aren't any reports about the kind of problem you're experiencing, then try to delete YouTube app and reinstall it.
Fifth solution: Uninstall YouTube and reinstall it
After doing the previous solutions, try to open YouTube app and force stop it a few times just make sure it's still not working. And then, try deleting the app from your iPhone to also remove all its installation files and caches.
Once it's uninstalled, download a fresh copy from the app store and install it. Here's how it's done on your iPhone 13:
Step 1: Go to the screen where the YouTube app icon can be found.
Step 2: Tap and hold on its icon until all the other icons start to jiggle.
Step 3: Tap the Minus (-) sign at the top-left corner of the YouTube icon.
Step 4: Tap Delete App to confirm you want to uninstall it.
You may have to tap Delete once again to proceed.
Step 5: Once the app is uninstalled, tap Done in the top-right corner of the screen.
The app and all its files should have already been removed from your iPhone. Now, you're ready to reinstall it.
Step 6: Go back to the Home screen and tap App Store icon.
Step 7: Search for YouTube.
Step 8: Tap Install and then wait until it's successfully reinstalled on your device.
After the installation, launch the app and it should work properly now.
The YouTube not working issue can be pretty annoying but it's not actually that serious.
Should you encounter the same issue in the future, try to restart YouTube app first before doing more complicated troubleshooting procedures.
We hope that this troubleshooting guide can help you.