Cydia is a popular alternative app store for jailbroken iOS devices. It contains many useful tweaks, utilities, emulators, and other apps. With it, it's possible to customize any iOS device to nearly the same extend as Android users can customize their smartphones and tablets.
But because not everyone is willing to risk turning an expensive iPhone or iPad into a useless brick, many iOS users never get to try what's possible with Cydia apps.
AiiR, the creator of iOSEmus, wants to change that. iOSEmus is a service that makes it possible to install many popular Cydia apps without jailbreak. All you need to do is install the iOSEmus app on your iOS device by following our instructions below: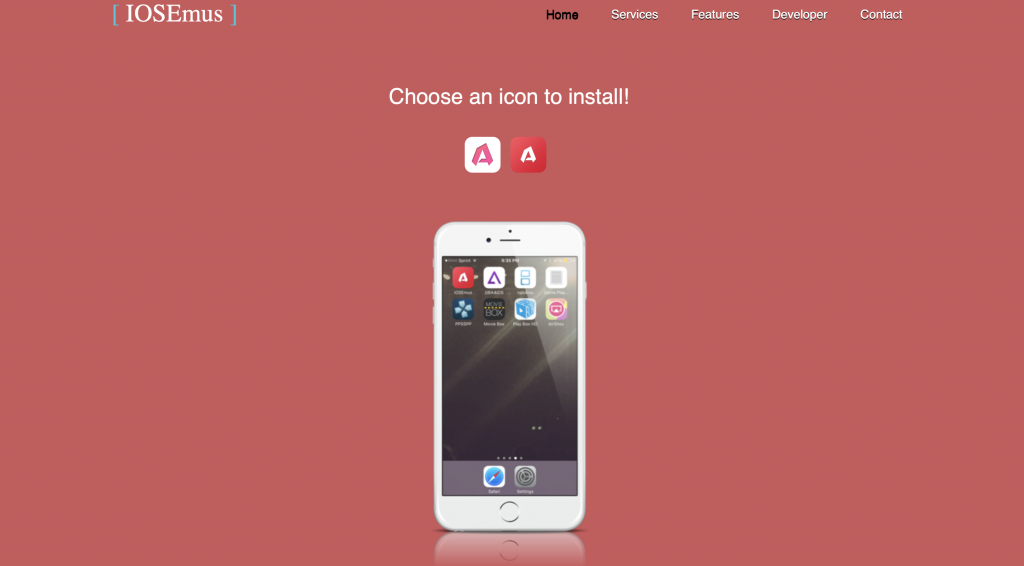 Open the web browser of your choice and go to https://iosem.us/.
The link will take you to the official website of iOSEmus. There, you can choose which icon you'd like the app to use and start the install process.
Follow the directions to install the iOSEmus profile on your device. You'll see a warning saying, "Profile is not signed." Don't mind this warning and just tap the Install button to continue.
After you install the profile, you can return to the Home Screen and launch the iOSEmus app, which should now be installed on your device.
There should be a row of buttons on the bottom of the main screen of iOSEmus. One of the buttons is going to depict an arrow pointing inside a box. This button will take you to the Apps, Games, and Emulators section. Tap on it.
The Apps, Games, and Emulators section is further subdivided into several other sections. Among them is the All Apps and Emus section, which contains every app you can install from iOSEmus. Tap on it.
Navigate through the long list of available apps and games until you see something that you'd like to install. Apps with a green line next to their icon should work on your device. Apps with a blue line may not work on your device. Pick an app and tap the Install button.
Follow the directions to complete the installation process.
Go back to the Home screen and try the newly installed app. If it works, you don't need to do anything else.
If it doesn't work, you may need to go to Settings > General > Profile & Device Management. Click on the option under Enterprise App (there may be multiple options, and you need to figure out which of them corresponds to the app you've just installed) and tell your iOS device that you want to trust the app.
Closing thoughts
Keep in mind that some things that you can download from iOSEmus may not be perfectly legal. That may include emulators that, while not illegal in their own right, make it possible to play pirated games, but it may also include cracked copies of paid titles from App Store. Use caution, double-check everything you click on, and ask for a second opinion when not sure.
With that in mind, you really will want to be cautious when messing with these things, as you could very easily void your iPhone's warranty. So if you run into a problem with your iPhone, with the software or hardware, you'll essentially be left with a paperweight.
Finally, if you run into any issues with iOSEmus, there's also TutuApp, which offers a very similar functionality, allowing you to download Cydia apps and games without jailbreak.