The Facebook app for iPhone automatically saves your Facebook friends' contact information, like phone numbers, emails, and addresses. While convenient, remove contacts stored locally on your iPhone if you don't interact with those friends regularly. Here are a few ways to delete Facebook contact data from your iPhone.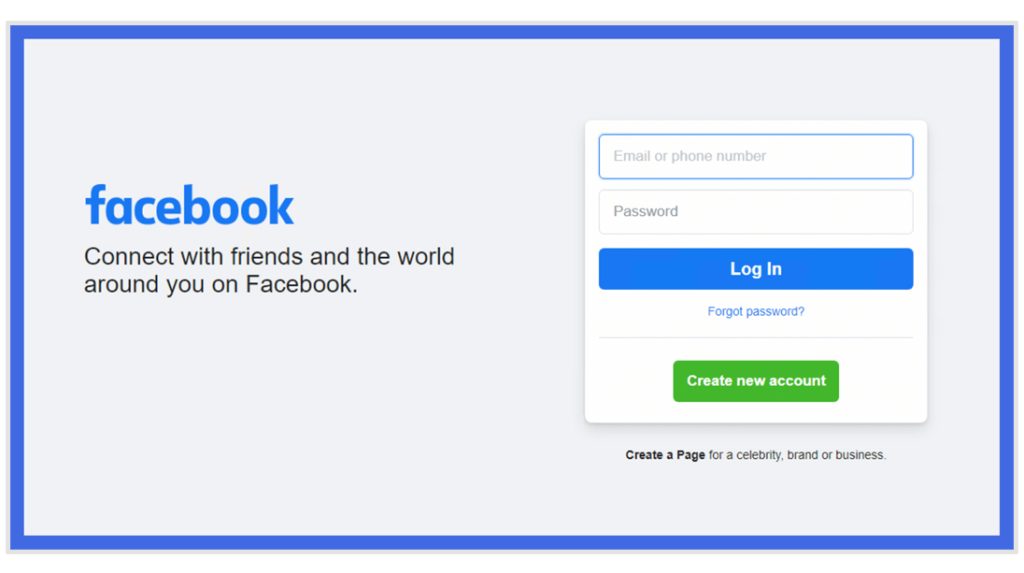 Deleting Facebook contacts on an iPhone can be carried out using various methods, and these are as follows:
1. Disable Contact Syncing
Facebook contacts syncing is a feature that allows users to sync their Facebook friends' contact information with their iPhone's address book.
When enabled, the iPhone fetches data from the user's Facebook account and adds or updates contacts in the phone's Contacts app with the corresponding information, such as profile pictures, names, phone numbers, and email addresses, making it convenient to keep contacts up-to-date and synchronized between the two platforms.
The easiest way is to stop Facebook from syncing contact data in the future. And here's how it's done:
1. Open the Facebook app and tap the Menu icon.
2. Go to Settings & Privacy > Settings.
3. Select Account Ownership and Contact Syncing.
4. Turn off continuous contact syncing by toggling it off.
This will prevent Facebook from adding new friends' info to your contacts. But it won't remove what's already been saved.
2. Delete Individual Contacts
When you delete individual contacts on Facebook through the iPhone's Contacts app, it only removes the contact from your iPhone's address book, and it does not affect the original contact on Facebook.
The contact will no longer be visible in your iPhone's Contacts app, but it will still be present and accessible on Facebook unless you delete it separately from your Facebook account.
To remove individual Facebook contacts:
1. Open the Contacts app and browse your contacts list.
2. Find and tap a contact imported from Facebook.
3. Tap Edit in the upper right corner.
4. Scroll down and tap Delete Contact.
5. Confirm deleting the contact.
Repeat for any other Facebook friends you wish to remove one by one.
Erase All Contacts
If you prefer to delete all your Facebook contacts at once, do a full wipe instead. For a clean slate, erase all contacts with these steps:
1. Go to Settings > Contacts.
2. Tap Delete All Contacts.
3. Confirm deletion when prompted.
This will wipe all contacts, including Facebook synced data. Be sure to have a backup!
Re-Enable Sync
When you re-enable sync for Facebook on an iPhone, the device will fetch the latest contact information from your Facebook account and update your iPhone's address book with any changes or new contacts.
Any updates to profile pictures, names, phone numbers, or email addresses made on Facebook will be reflected in your iPhone's Contacts app after re-enabling the sync feature.
When ready to sync again, follow these steps:
1. Reopen Facebook Settings.
2. Turn Contact Syncing back on.
3. Facebook will re-request permission to regain access.
With syncing disabled, you can prune contacts while avoiding Facebook repopulating your list automatically.
Manually Prune Friends
Pruning Facebook friends on an iPhone involves the process of unfriending or removing friends from your Facebook account directly through the Facebook app.
By selecting specific friends and unfriending them, you can effectively "prune" or trim down your friends list to maintain a more meaningful and relevant social network on the platform.
To manually delete/remove Facebook friends, follow these steps:
– Open Facebook and go to Friends.
– Tap Edit in the top right corner.
– Select unwanted friends, then tap Unfriend.
– This removes the friend on Facebook but not the contact.
Unfriending each unwanted contact avoids deleting all your contacts at once.
Alternative Method
You can also remove Facebook contacts from your iPhone with these steps:
Go to your Contacts app.
Tap on the Groups tab.
Find the Facebook group.
Tap on the Edit button in the top right corner.
Tap on the minus sign next to the contact you want to remove.
Tap on Remove.
Here are some additional things to keep in mind:
If you remove a contact from Facebook, they will still be in your Contacts app if you have their phone number or email address saved.
If you remove a contact from your Contacts app, they will not be removed from Facebook.
You can also remove Facebook contacts from your iPhone by going to Settings > Facebook > Contacts and turning off Sync Contacts.
Generally, toggling off contact syncing in Facebook settings paired with
manually deleting contacts gives you control over which Facebook friends appear in your iPhone's contacts.
Removing Facebook Contacts from an iPhone FAQs
Q: How can I stop Facebook from syncing new contacts to my iPhone?

A: Go into the Facebook app settings and turn off Contact Syncing under the Account Ownership section. This will prevent new friends from being saved.

Q: What's the easiest way to delete existing Facebook contacts on my iPhone?

A: You can open the Contacts app, find the Facebook contacts, tap Edit, then Delete contact to remove them one by one.

Q: If I erase all contacts from my iPhone, will it delete my Facebook friends too?

A: Yes, erasing all contacts from your iPhone in Settings will completely wipe out your contacts list, including any synced from Facebook.

Q: After deleting Facebook contacts from my iPhone, how do I resync them?

A: You can re-enable Contact Syncing in the Facebook app settings. Facebook will ask permission again to access contacts.

Q: Can I remove Facebook friend contacts without fully unfriending them?

A: Yes, you can manually unfriend specific contacts in the Facebook app itself to remove them from your friends list only.