This post explicates the most possible causes of iPhone 6s black screen, and other screen-related problems with the #Apple iPhone 6s (#iPhone6s) handset. Read on to learn how to determine what actually has triggered your iPhone to encounter these problems and what must be done in order to get it back up and running again.
Display issues like black or blank screen are usually tied to a faulty hardware or damage to some circuit components, particularly the ones connected to the LCD. There are also some other cases where the software is to blame. For example, a corrupt application or system crashes causing the iPhone screen to become unresponsive, blank, or black. This is when you're certain that the device is on but all you see is a black screen. You may be able to hear it ring when a call comes in but still you won't be able to answer the call because your device won't respond or shows nothing on the screen for you to tap.
If the problem occurs all of a sudden with your iPhone having enough or full battery power and that there are no instances of it being dropped or got wet, then there's a higher chance of the display issue being inflicted by a software glitch. Software-related issues are more likely get resolved using any of the applicable suggested workarounds. However, that won't be the case if the hardware is at fault. Hardware damage to an iPhone generally requires professional repair. Unless you are very tech savvy, fully equipped, and willing to take the risks of getting the iPhone bricked in the process, then you can go ahead and do the repair yourself.
Fix iPhone 6s Black Screen: Possible Solutions
Is your iPhone 6s displaying a black screen and not responding? Don't worry, there are a couple of troubleshooting steps you can try to resolve the issue. In this article, we'll guide you through the process of fixing the black screen problem on your iPhone 6s.
By following these simple steps below, you can attempt to revive your iPhone 6s and regain access to its functionality. However, if the problem persists, it may be necessary to seek professional assistance from an authorized Apple service center or contact Apple Support for further guidance. Let's get started and troubleshoot the black screen issue on your iPhone 6s.
Important Note: Make sure your iPhone is fully charged or has enough power to operate. Also ensure no damage to the battery. Connect your iPhone to a charger and allow it to charge for a few minutes or up to an hour, if necessary.
Method 1: Restart or reboot your iPhone.
Software-related problems especially minor ones are often remedied by a simple reboot on the device. To restart your iPhone 6s, follow these steps: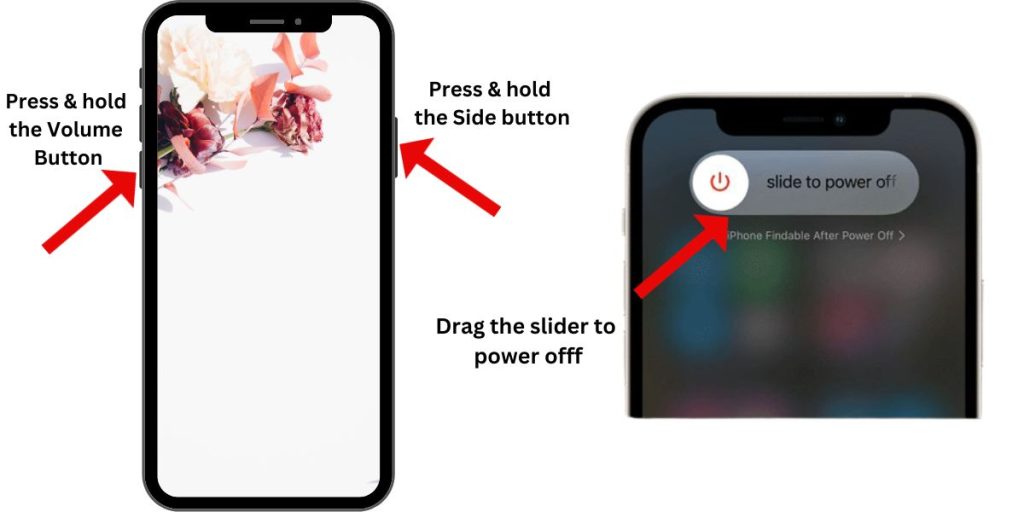 Hold down the Sleep/Wake button until the red slider shows up.
Slide your finger across the slider to turn the iPhone off.
After a few seconds, hold down the Sleep/Wake button again until the Apple logo shows up on screen.
If the restart is successful, then you can try force quitting the app you think is causing conflict. To force close an app or force an app to quit, follow these steps:
Go to the Home screen,
From the Home screen, quickly tap the Home button twice.
Swipe upwards on the screen.
If a restart is not possible, then you can hard reset your iPhone instead. Please refer to the second method to continue with a hard reset.
Method 2: Force Restart or Hard reset your iPhone.
Serious software problems often require a hard reset or force restart. Forcing your iPhone to restart won't affect or erase the contents on your device. To hard reset of force restart your iPhone 6s with black/blank screen, or not responding, just hold down the Sleep/Wake (Power) button and the Home button simultaneously for at least 10 seconds until the Apple logo appears.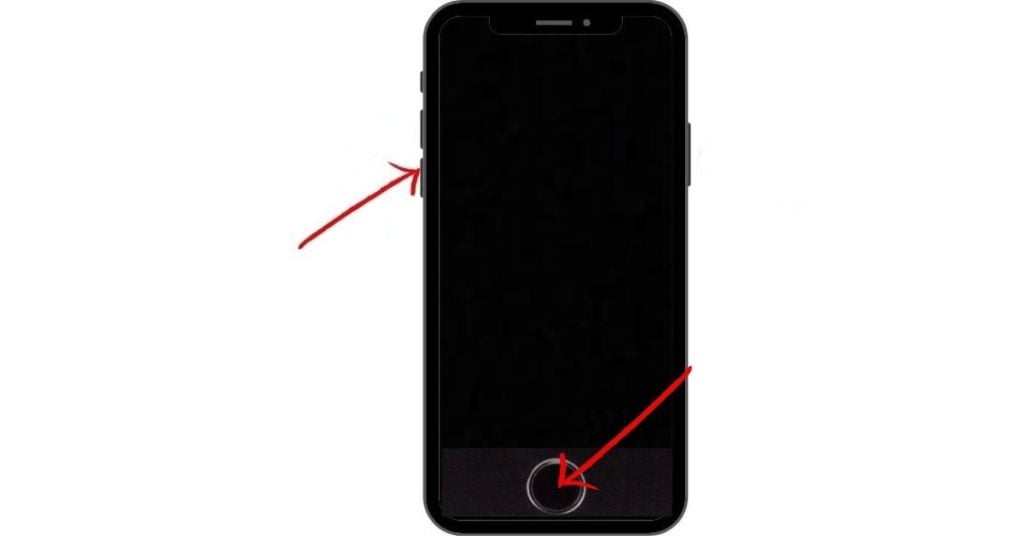 More Hints:
If the black or blank screen occurs whenever you attempt to launch or open an application such as Mail, Safari, or any other built-in apps you can't delete, you can try to navigate to Settings-> and then tap the app, and then clear the app's cache and data. This process will help get rid of junks or corrupted files.
If you're not sure which app is causing your iPhone to become unresponsive or display a black or blank screen, then you can try to reset all settings. The process will reset your iPhone to factory defaults without deleting data. To do so, navigate to your iPhone Settings-> General -> Reset -> Reset All Settings. All your settings and preferences are reset. This means a need for you to re-enter them after the process.
Method 3: Restore your iPhone through iTunes.
If the problem isn't fixed by a hard reset, your next option is to restore your iPhone through iTunes via Recovery Mode.
In this case, you would need to connect your iPhone to a computer with the latest version of iTunes installed. Here's how it's done:
Step 1: Connect your iPhone to the computer (PC or Mac) using the supplied USB cable/connector.
You may need to enter the passcode or prompted to Trust this Computer. Just follow the onscreen instructions to complete the process. In case you're not sure of or forget the passcode, use recovery mode to erase your device instead. Refer to step 2.
Step 2: While your iPhone is connected, press and hold the Sleep/Wake and Home buttons simultaneously.
Do not release both keys when the Apple logo appears. Keep holding both keys until the Recovery Mode screen shows up.
Step 3: If prompted with the option to restore or update, select Update.
Wait for iTunes to attempt to reinstall iOS without erasing your data. It could take more than 15 minutes for iTunes to download the software for your iPhone. Once it's done, your device will exit recovery mode.
Repeat steps 2 and 3
If the problem persists after performing all the above-mentioned procedures, more likely it's a hardware issue. Your iPhone's internal components including the battery and processor can easily be damaged even by a small amount of liquid as well as after being dropped. In that case, you really have to contact Apple Support for further assistance and official recommendations. Otherwise, you may set up an appointment with the Genius Bar.
Conclusion
While Apple's high-quality repair services are expensive, I won't recommend doing the repair yourself as there's a higher chance of your iPhone to end up bricked. Nevertheless, you still can take the risks, start working on your iPhone's logic board and do the repair for free.
Following the step-by-step troubleshooting guide above should resolve any software-related causes of an iPhone 6s showing a black screen. Start with simpler steps like charging the battery and restarting the iPhone. Move on to solutions like updating iOS or using specialized software to fix the operating system. And rely on Apple support for any hardware-level repairs needed. With the proper fixes, you should see the gorgeous iPhone 6s screen come back to life.