This post will walk you through erasing an Instagram account in iOS 15.6 devices. Here's a quick guide to delete an Instagram account on iPhone 13 and other iPhones running on the latest iOS version.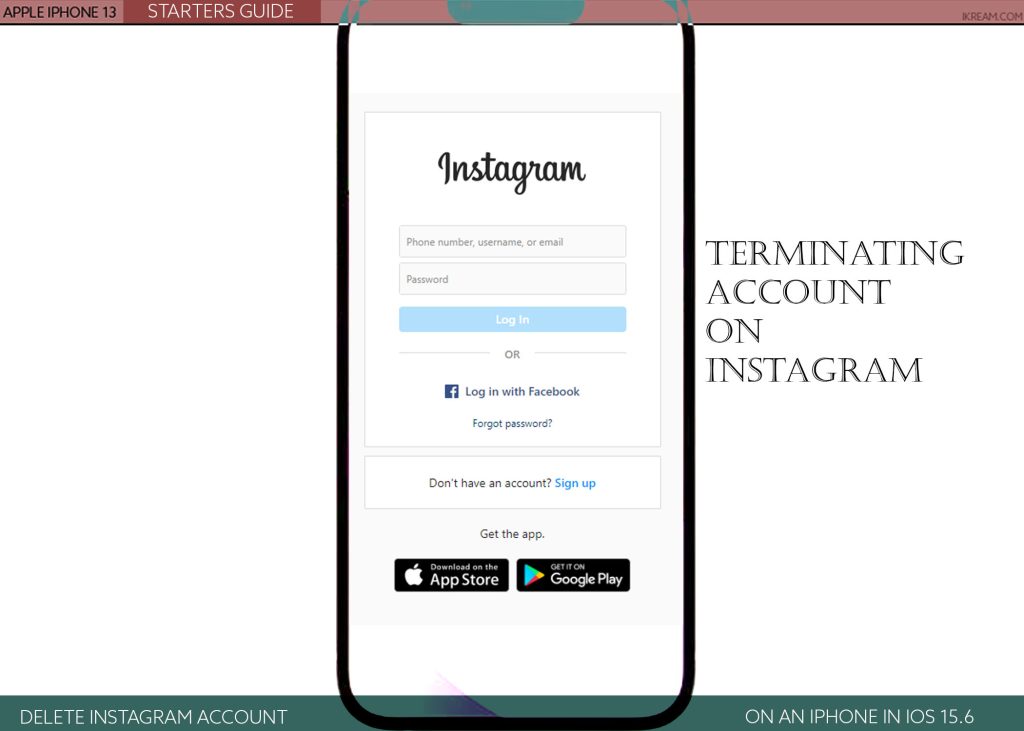 iPhone Instagram account deletion
Besides Facebook and Twitter, Instagram emerges among the most popular social media platforms to-date.
Most of the people on Instagram are dubbed as influencers as the platform focuses more on marketing and shopping content.
However, there are also many other people who sign into Instagram for personal reasons like fun and entertainment purposes.
And the fact that you're reading this is likely because you're among the millions of Instagram users but later decided to leave the platform for good.
Just like any other social media platforms, Instagram also allows users to permanently delete their account and uninstall the app for many different reasons.
Deleting an Instagram account can be carried out directly from the app and using the web version of Instagram.
If you're new to iOS and are wondering how to delete your Instagram account on your iPhone 13, you can refer to the outlined instructions.
Steps to Delete Instagram Account on iPhone 13 in iOS 15.6
Performing the following steps will permanently remove your Instagram account from your iPhone straight through the app and using a web browser (Safari) in iOS 15 and later platform.
Before you begin, you may have to consider downloading and saving all your important photos from your Instagram account for safekeeping. Also ensure that your iPhone has sufficient storage to allocate your Instagram files.
Once you've got everything set, you may go ahead and proceed with these steps.
A. Deleting Instagram account through the app
Just recently, Instagram pushed an update that allows any iOS user to delete their account from the social media straight from within the iPhone Instagram app. This gives Instagram users more control of their platform experience.
To get this done on the new iPhone 13 and other iOS devices in iOS 15.6 and later, just follow these steps:
Step 1: To begin, launch the Instagram app on your iPhone. You will be taken to your instagram feeds.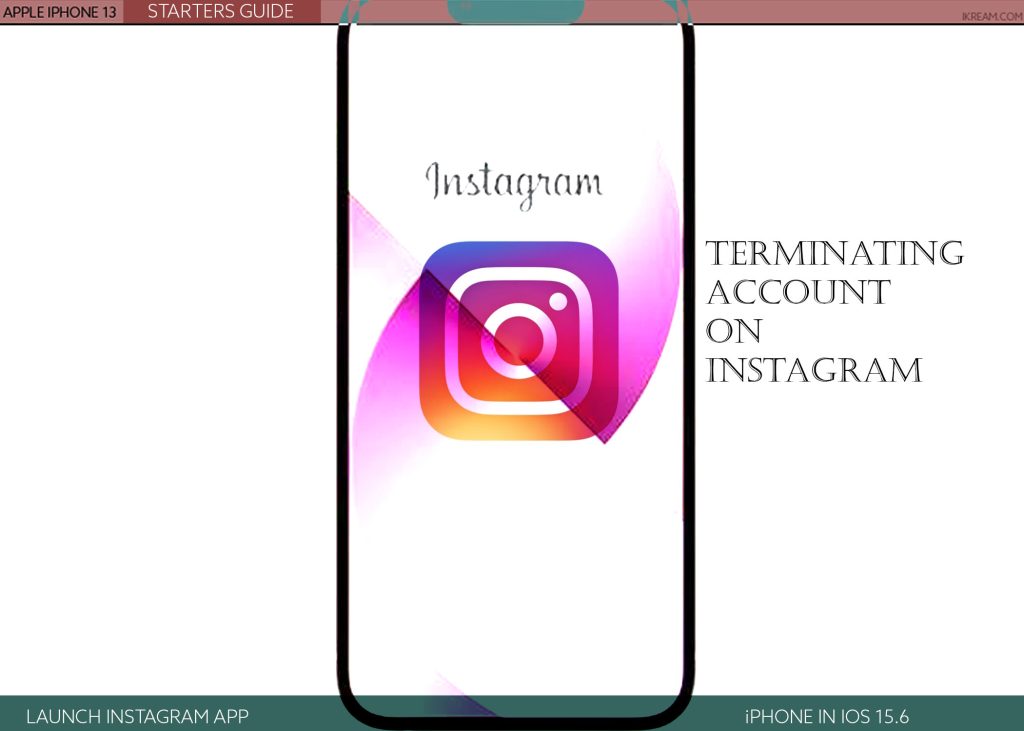 Step 2: While in the main Instagram page, tap on your Profile icon located at the bottom left edge.
Step 3: To continue, tap the triple bar/lines on the top-left corner. Doing so opens a side menu with relevant options.
Step 4: Tap Settings from the given options to proceed.
Step 5: On the next screen, tap Account.
Step 6: Tap Delete account to proceed.
Step 7: On the following screen, tap Delete Account then follow the rest of the onscreen instructions to complete the account deletion request.
If prompted, specify your reason for deleting your account. Just tap to mark the most relevant reason from the given selections.
B. Deleting Instagram account via web browser
Instagram also allows you to delete your account through the Instagram website. This can be considered an alternative method if the Instagram app is glitching.
Just refer to the outlined steps whenever you're ready.
Step 1: To begin, open the Safari app on your iPhone.
Step 2: Navigate to the Instagram website and log into your account. Be sure to enter the correct username and password to ensure that you're accessing the right account. Otherwise, you would end up deleting a wrong account.
Step 3: Once you've logged in successfully, navigate to the account deletion page.
Step 4: To continue, tap the drop-down menu at the top of the screen and choose your reason for deleting your account. Just tap to select any from the preset options that's relevant to your reason.
Step 5: After choosing your reason, re-enter your account passcode and then tap the Delete Account button.
Your Instagram profile and account details will then be hidden from the platform for 30 days from the deletion request date.
What happens after deleting an Instagram account?
When you delete your Instagram account, all photos, videos, likes, followers and comments you've posted will likewise be erased. The same goes for your account page as it will no longer appear anywhere in the platform.
However, you would still be able to use the same username or add that username to your other Instagram account for as long as it's still available. If it's already taken by another Instagram user, you won't be able to use the same username again.
Based on Instagram's Terms of Use and Privacy Policy, you will be given 30 days for them to process your account deletion request. Within the 30-day allowance, your account information and content will remain accessible on the platform but not available to other people on Instagram.
After the 30-day period, you will no longer be able to retrieve your account information.
And that's how you delete an Instagram account on an iPhone 13 and other iOS 15 and later devices.
Please keep posted for more comprehensive iOS tutorials and troubleshooting guides on this site. Or you can check out this YouTube channel to view more comprehensive tutorial and troubleshooting videos including recent iOS devices.
You Might Also Want To Read: