Hey guys! For today's post, we are going to teach you how to connect Apple Airpods to Windows 11 pc. So, if you are interested to learn how, scroll down and continue reading.
Connect Airpods To Windows 11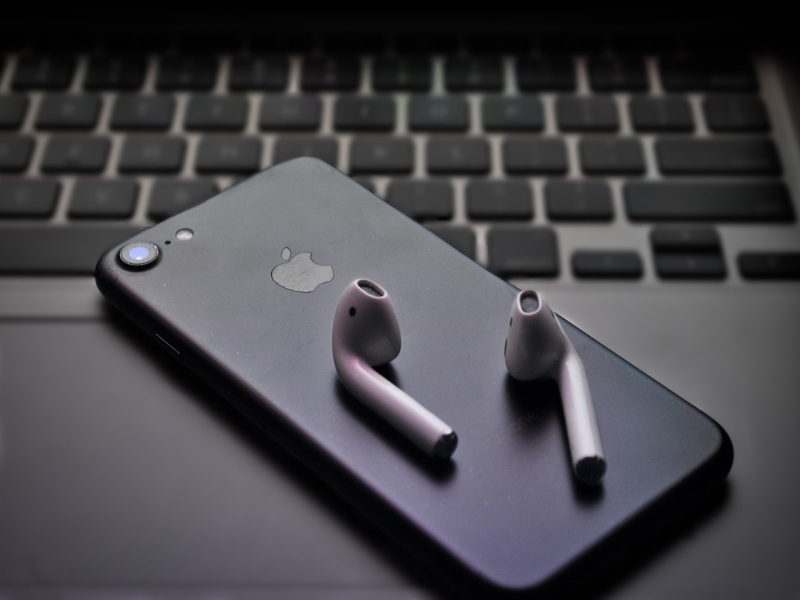 Airpods
One of the most popular Apple devices are Airpods. On September 7, 2016, along with the iPhone 7, these wireless Bluetooth earbuds were officially introduced by Apple. Within two years, these Apple devices became the most popular accessory. The most recent model are AirPods (3rd Generation), however the second generation is still available for purchase on Apple's website. These Apple devices, which are offered alongside the AirPods Pro and AirPods Max, are Apple's entry-level wireless headphones.
Some of its best feature includes a built-in microphone that cancels out background noise, accelerometers, and optical sensors that can detect taps and pinches, and ear placement that enables automatic pausing of audio when they are removed.
All devices that support Bluetooth 4.0 or above, including Android and Windows devices are compatible with AirPods, however some capabilities, such easy switching between devices, are only available on Apple devices when using iCloud.
A high-end set of stylish earbuds, AirPods are worth the price. In addition to providing excellent sound, they are easy to use with your devices and have a fashionable design. Similar to Apple devices, these bluetooth devices may be set up and used on Windows 11.
---
Windows 11
The most recent major update of Microsoft's Windows NT operating system is Windows 11. It was made available in October 2021.
One of the many changes brought about by the recent release of Windows 11 is how the operating system generally manages Bluetooth profiles. As a result, Airpods are now more compatible and you can use your microphone and gestures to control playback right from the beginning.
---
Here's How You Pair AirPods To A Windows 11 PC
You must first set your AirPods in pairing mode, turn on Bluetooth on your Windows 11 computer, and then start the pairing process through the computer. From that point forward, your AirPods will remember the PC, permitting you to reconnect at any time.
Here's How It's Done
To connect AirPods to your Windows 11, on the home screen of your PC, right click the Windows icon on your taskbars.
Then, click on Settings.
Next, select Bluetooth & Devices.
If Bluetooth isn't turned on yet, enable the Bluetooth toggle.
Next, Click the "+ Add device".
After that, put the Airpods in the Airpods case and then open the case.
Next, press and hold the AirPods case button.
Then, release the button once the case flashes white.
On your Windows 11 computer, select Bluetooth.
When your PC has finished looking for devices, click your AirPods once they show in the list.
Then, Hit Done after the connection has been made.
You can now use your AirPods since they are already connected.
---
Using AirPods With A Windows 11 PC
If you've already linked your AirPods to an Apple device, they will prompt you to connect whenever they detect the device. But pairing AirPods with Windows 11 is a little more challenging. If you've been using your AirPods with another device before you initially connected to your PC, you'll need to re-establish the connection.
Here's how to utilize your AirPods with your Windows 11 PC once more if you've previously used them with another device.
Get your Airpods from the Airpods case then put them close to your Windows 11 PC
Next, on the taskbar, click the Speaker icon.
If you see this ">" icon, click it to the right of the volume control. Take note that the Bluetooth button has likely been disabled if it is grayed out. Prior to hitting the ">" icon, you must first click the Bluetooth button.
Then, on the list of devices, click on Headphones.
Your AirPods are connected, available for use, and set as the default audio source on your Windows 11 PC when selected in this menu.
---
What To Do If You're Having Trouble Connecting Your Airpods To A Windows 11 PC
With Windows 11, Airpods no longer display two headset profiles: one for mono audio with a microphone and the other for stereo audio. These profiles are no longer accessible through any apps, and it appears that the OS automatically switches between the two depending on your wants and requirements.
But the switching procedure is still in trial stage, and occasionally there are bugs when you really need to switch between profiles. Using the Airpods to make video calls on your PC is a nice illustration of how this works. In our circumstances, the earbuds would convert to mono audio when we needed to utilize the microphone and would not return to stereo audio afterward. This could only be fixed by reconnecting, putting the earbuds back in the case and taking them out a few seconds later, or by continuing to use Mono Audio during video calls.
Sometimes you will experience connection issues between the two. Below are all the information you require in order to resolve the Airpods connection issues on Windows 11.
First Solution: Reconnect Airpods manually.
As mentioned above, your Airpods must be in pairing mode before you can select "Connect" in the Settings app. When you see a flashing white light, continue to hold down the Setup button on the back of your Airpods while the lid is open. You can now click "Connect" on your PC because you have entered pairing mode. When reconnecting, you won't need to take your Airpods out and pair them again on your PC, but you will need to put your Airpods in pairing mode. In addition, if Bluetooth is enabled on your PC and you open the Airpods cover, a connection will be made automatically if you did not connect the Airpods to other devices.
Second Soulution: Pair Your Aipods Again
Make sure your PC has been rebooted and Bluetooth is turned on before trying to pair your Airpods again. Make that Bluetooth is enabled on on your PC and that you have rebooted it before trying to link your Airpods again. Open the Airpods case lid, and then hold down the "Setup" button until the "White" light begins to flash. This signifies that your Airpods are now in pairing mode, and you can pair them with your PC.
Third Solution: Verify that the appropriate output and input devices have been chosen
Once your AirPods are paired to your PC, check that Windows 11 has the appropriate output-input devices selected. This is a basic test, but if your system is connected to many Bluetooth and audio output devices, there may be a concern.
To do this, press the Windows + i on your keyboard, and then click "Sound" on your right.
Next, click on "Headphones" from the "Output" Menu.
If your machine is connected to several Input devices, choose "Airpods" under the "Input" section. Otherwise, set the Airpods' microphone by default.
Then, open the Start menu, type "Control Panel" into the search bar, and select "Control Panel" from the list of results.
Choose "Large icons" from the drop-down option in the top right corner.
Then, click on "Sound".
Select and click on Airpods, and choose "Set Default" located on the bottom of the window.
Next, click the Recording tab.
Under the Recording tab, click on "Default".
Next, to close the window, click OK button.
You have passed this verification and can move on to the next soluiont if Airpods were your default device in each of these locations. If Airpods weren't chosen as the default device, it is advisable you to try using them first before continuing to the next step.
Fourtth Solution: Use Bluetooth troubleshooter
A misconfigured playback device choice may be to blame if your AirPods have connected correctly but you still cannot hear anything. In this step, try the "Bluetooth Troubleshooter" and update the Bluetooth drivers to see if it will work.
To begin, open settings by pressing the "Windows + I".
On the settings page, select System and choose "Troubleshoot".
Under the Troubleshoot category, select "Other troubleshooters".
Fins and click on Bluetooth Troubleshooter, then click on "Run".
Next, follow the instructions to fix the problem.
Updating Bluetooth Drivers
Find and click on the search icon.
On the search bar, type Device manager, and click on the result.
Search for Network Adapters. Once found, double click on it.
Select "Bluetooth device" by right clicking on it, and then select "Update driver" from the context menu.
Then, choose the "Search automatically for drivers" in the "Update Drivers" window.
Windows will now search for the ideal Bluetooth adapter driver to install.
Any device needs drivers to function properly, thus it's important to always have the most recent version installed.
Only the most recent driver versions are searched for using the method described above. The driver is probably outdated if you haven't downloaded it recently. In this scenario, you can download and install the setup by looking for the most recent version in "Windows Update" or by going to the manufacturer's website.
Fifth Soulution: Update Windows 11 pc
Outdated versions of Windows 11 may cause glitches with your Airpods. You need to update Windows 11 for these two devices to function properly. Each update includes bug fixes and efficiency improvements.
Here's How It's Done:
Press the Windows key + I to open settings.
On the settings page, select Windows update which is located on the left.
To check for updated OS versions, click "Check for updates" on the right.
A "Download & install" button will be shown next to the version if one is available, simply click on it.
Sixth Solution: Remove From Device Manager
In your system's Device Manager, try to emover the Airpods.
To do this, on your keyboard, select "Device Manager" by pressing Windows + X.
Then, click the View tab on the top.
Next, choose and click on "Show hidden devices".
Expand your Bluetooth adaptor by double clicking. If you come across any greyed-out listings for "Airpods," right-click on it.
Then, click "Uninstall device".
To confirm your selection, click the same button again.
After removing it, it is advisable to move on to the next step and restarting your computer.
Your system will now be cleared of the selected device. To remove any other greyed-out Airpods-related devices from your PC, simply repeat the previous instructions. You can also search for Airpods in the following categories. If it is, right-click it and remove it from your computer as mentioned above.
Restart Your Computer
Restarting your computer will clear away all the essential data from Airpods saved on your PC, delete any cached drivers, refresh and restart BT services, and more. You can pair your Airpods once your computer has rebooted.
Seventh Solution: DeactivaTe The Wireless iAP Service
Using AirPods and this service makes voice commands easier to use. However, it may also have an impact on performance. Therefore, deactivating this service should make your AirPods work.
Here's How It's Done
To open Search, press the Windows key + S.
Type control panel on the search bar, and then click on the result.
Then, select Hardware and Sound.
Find and click on Devices and Printers.
Right-click the AirPods under "Devices".
Click "Properties" from the Context menu.
Then, go to "Services" tab.
To make adjustments, uncheck the "Wireless iAP" box and then click "OK" button.
---
Conclusion
Your AirPods and Windows 11 computer should function without any problems after they've connected. Most connection glitches are often brought on by outdated drivers, an uninstalled latest version of Windows 11 or a service that interferes with the connection, like the wireless iAP. It's usually a good idea to run the "Bluetooth Troubleshooter" to identify and fix problems.
And that's it. I hope this simple tutorial has been able to help you one way or the other. Thanks for reading this post.