Snapchat on iPhone is a multimedia messaging app that allows users to send photos and videos, known as "Snaps," to their friends or post them to their Stories. The app is designed for ephemeral content, where Snaps disappear after a brief viewing period, adding an element of privacy and spontaneity to the messaging experience.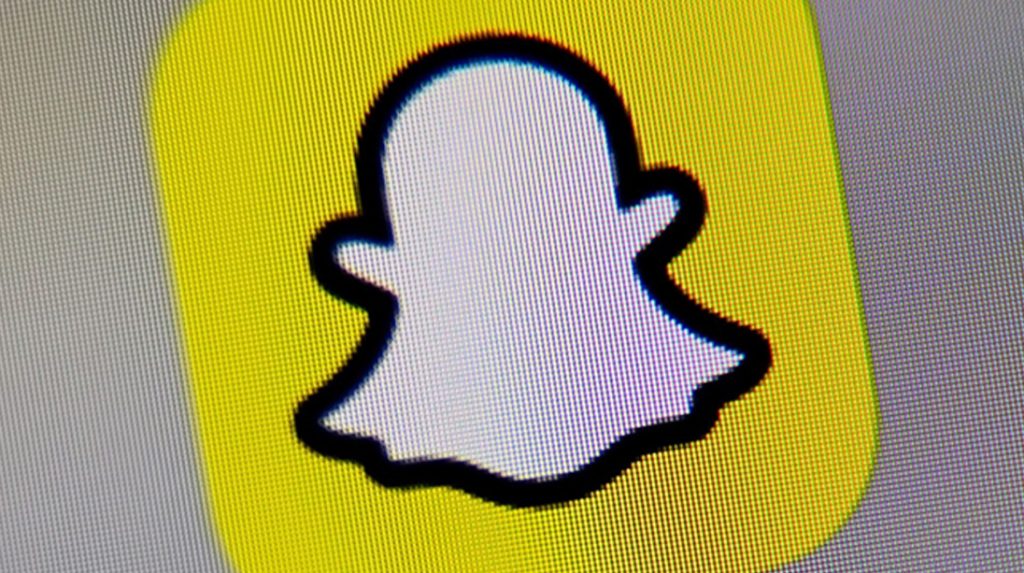 Snapchat has become a popular social app for messaging and sharing moments? You should maintain two separate Snapchat accounts – one for friends and family and another for creative projects or businesses. While Snapchat doesn't officially support multiple accounts on iPhone, there are some clever workarounds.
1st Method: Use a Secondary Browser
One method is to use a secondary web browser. Secondary browsers on iPhone refer to web browsers developed by third-party companies, not the default Safari browser provided by Apple.
These browsers function similarly to Safari but offer unique features, user interfaces, and privacy settings, allowing users to choose a browsing experience that best suits their preferences and needs.
Users can install and use secondary browsers from the App Store, and they have the option to set them as the default browser for handling web links if supported by the iOS version they are using.
Should you wish to go for this option, here's what you need to do:
1. Install an alternate browser like Firefox, Chrome, or Edge on your iPhone.
2. Open the browser and go to snapchat.com to log into your second account.
3. Tap the Share button and select Add to Home Screen.
4. Name it something like "Snapchat 2".
5. Open the saved shortcut on your home screen when you want to access your second Snapchat account quickly.
The advantage is both accounts remain logged in. Switch between a native app and browser shortcut as needed.
2nd Method: Log In and Out of Accounts
Alternatively, log in and out of the main Snapchat app. Logging in and out of a Snapchat account on an iPhone is a straightforward process.
Here's how it's done:
1. When creating your second account, use a different email or phone number than your main account.
2. Fully log out of your first Snapchat account. This can be done in Snapchat settings.
3. Launch Snapchat again and log into your second account using the new credentials.
4. When you want to switch accounts, log out fully, then log back in with the other account's username and password.
When logging in, you will need to enter your registered email or phone number and password, and the app verifies the credentials to grant access to the account.
Logging out from Snapchat will log you out from your account, removing your access to the account until you log in again with the appropriate credentials.
This lets you easily switch between two Snapchat accounts, but only one stays logged in at a time.
3rd Method: Use Snapchat Multi-Account Apps
Multi-account apps on iPhones are applications that let users manage and switch between multiple accounts within the same app. These apps are particularly useful for individuals who need to handle multiple accounts for different services, such as social media platforms, email accounts, or messaging apps, without the need to log in and out each time.
Third-party apps like Parallel Space enable cloning Snapchat. Here's how it works:
1. Download and install the parallel app from the App Store.
2. Open the app and tap Snapchat to create a clone.
3. Log into your second Snapchat account in the cloned version.
4. Use the original Snapchat app for your primary account.
The cloned Snapchat acts independently with an isolated user data folder.
When using a multi-account app, users can add and link multiple accounts within the app settings and then easily switch between them by selecting the desired account from a dropdown menu or profile section within the app's interface.
This enables a more convenient and streamlined experience for users who need to manage various accounts simultaneously.
4th Method: Master Password Management
Mastering password management when switching between two Snapchat accounts on an iPhone is essential to ensure the security of both accounts.
Using strong and unique passwords for each account reduces the risk of unauthorized access and potential data breaches. It also prevents confusion between passwords and minimizes the likelihood of accidentally logging in to the wrong account.
With rigorous password hygiene, you can manually switch between accounts. Here's how:
1. Create a very strong, unique password for each Snapchat account.
2. Use a password manager like 1Password to store login credentials.
3. Fully log out of one account before logging into the other.
4. Look up saved passwords in 1Password when switching accounts.
This old-fashioned approach works if you can stay highly organized.
Overall, running two Snapchat accounts on one iPhone takes a bit of work. But using secondary browsers, cloning apps, or fastidious password management gives you flexibility. Stay logged in or quickly switch between accounts based on your preferences.
Having Two Snapchat accounts on an iPhone FAQs
Q: Can I use two separate Snapchat accounts on the same iPhone?

A: Yes, you can have two Snapchat accounts on one iPhone using workarounds like a secondary browser, logging in and out of accounts, cloning apps, or using a password manager.

Q: What's the easiest way to switch between two Snapchat accounts on iPhone?

A: Install a secondary browser like Firefox or Chrome to stay logged into your second account there. Use the main Snapchat app for your primary account and the browser for your secondary.

Q: Do I need to use different phone numbers or emails for each Snapchat account?

A: Yes, you'll need to create each Snapchat account with a different phone number or email address in order to log into both from the same iPhone.

Q: How does using dual Snapchat accounts work if I get logged out?

A: You'll have to log back into each account using their respective credentials. This is where using a password manager helps easily look up and enter the right login info.

Q: Can I use Snapchat Multi-Account apps to run two accounts?

A: Yes, apps like Parallel Space create a cloned version of Snapchat you can log into with your second account, keeping it separate from your main Snapchat app.