Do you want a virtual iPad home button on screen? In the ever-evolving landscape of mobile technology, the iPad has firmly established itself as a versatile companion for work, entertainment, and everything in between. However, with the progression of iPad models, one noticeable change is the absence of a physical home button on certain versions. For those accustomed to the tactile comfort of the home button, this shift may initially seem disorienting.
Enhance iPad Usability: Adding an On-Screen Home Button
The Virtual Home Button is an on-screen button which you can drag anywhere on the screen, and you can make it to work like a real home button. You just have to take a little time setting it up. In fact, you can do more than that if you want to. But in this post, I will be showing you how to enable the Virtual Home Button using the iOS AssistiveTouch feature. So, continue reading as this article may be able to help you. 
How to Enable Virtual Home Button on your iPad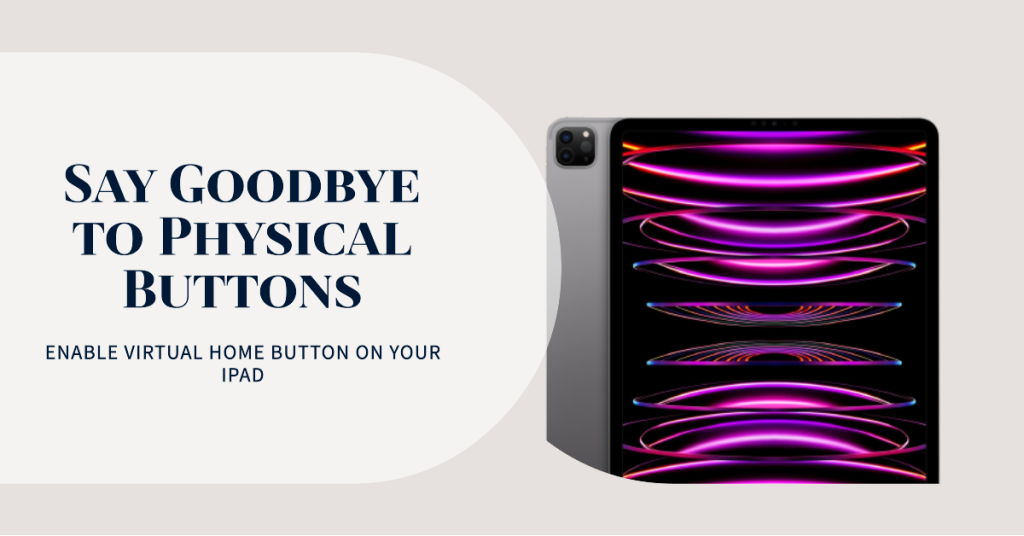 This can be found in the Accessibility Settings, and it can be enabled and disabled easily. To do so, follow these steps:
From the Home screen, launch Settings.

Scroll to and then tap General.

Touch Accessibility.

Scroll down to Interaction section and tap AssistiveTouch.

Enable it by toggling the switch. You will then see a floating button on the screen.

Since we want it to work like a home button, tap Single-Tap and select Home. It means that if you tap on it, it will bring you straight to the Home screen.

When the real home button is double-pressed, it will show you the app switcher, and you can make the Virtual Home Button to behave like that. So, go back to the previous page and tap Double-Tap.

Now, select App Switcher.
After setting it up properly, you can now have a button on your screen that functions as a home button.
I hope that this simple tutorial has been able to help you.
ALSO READ: Trick to Enable Virtual Home Button on iPhone
Connect with us
We are committed to helping our readers fix the problems with their phones as well as learn how to properly use their devices. So, if you have other issues, you may visit our troubleshooting page so you can check by yourself the articles we've already published that contain solutions to common problems. Also, we do create videos to demonstrate how things are done on your phone. Visit our Youtube Channel and please subscribe to it. Thanks.