When iOS 13 was released, many are so excited and are eager to update their software to the new iOS 13. But most of the iPhones are experiencing issues that they didn't get any updates despite that they've already downloaded and updated to iOS 12. Although updating to iOS 12 is not a prerequisite to updating to the new iOS 13.
iPhone Not Updating?
Simply follow these 3 steps to fix your iPhone with ReiBoot, No data loss, FREE
Click to download ReiBoot to your PC or MAC
Connect your device
Run ReiBoot to resolve the issue
Work for iPad & iPhone 14/13/12/11/XS/XR/S/8/7/6/5s/5
Upgrading Your iPhone 6: A Step-by-Step iOS 13 Update Guide
Most of the time, Apple user will be notified on their iPhone via the settings function as soon as a new update is available but in some instances that's not always the case. Since when an update is available, Apple servers are experiencing and getting a bunch of downloads from all the Apple users all at the same time. Although Apple servers are designed to handle this type of full workload on their end, technical issues cannot be prevented thus a delay to appear the software update option for some Apple users. Possible solutions for iOS 13 software update not appearing in settings will be discussed below.
If you own an Apple iPhone that supports iOS 13 or any other iPhone models, we will be glad to assist you with any concerns that you may have with your device, feel free to contact us using this form. This is a free service by the way. We asked, however, that when you do contact us, please try to be as detailed as possible about your concern so that we can accurately assess and give appropriate solutions
Upgrade Your iPhone 6: iOS 13 Update Tutorial
Here are the steps to upgrade your iPhone 6.
STEP 1: Check iPhone Model Compatibility: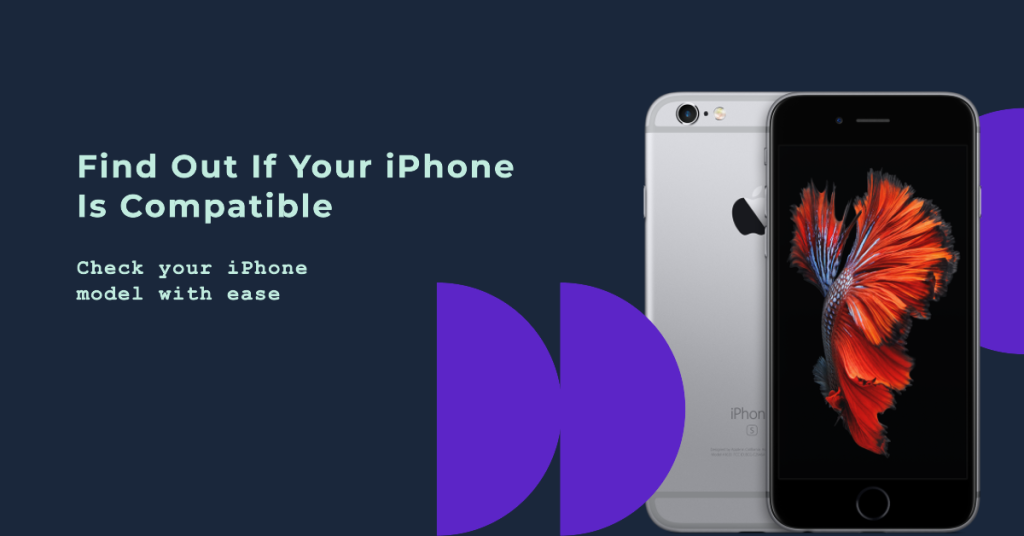 Before anything else, you have to make sure that your iPhone is support and is compatible to update to the new iOS 13. Not all iPhone model supports the new iOS 13, thereby refer below for a list of compatible iPhone for update to iOS 13:
iPhone

6S and 6S Plus.

iPhone

SE.

iPhone

7 and 7 Plus.

iPhone

8 and 8 Plus.

iPhone

X.

iPhone

XS, XS Max and XR.

iPhone

11, 11 Pro and 11 Pro Max
Now that your iPhone 6S supports and is compatible for update, proceed with the next step.
Step 2: Restart Apple iPhone 6S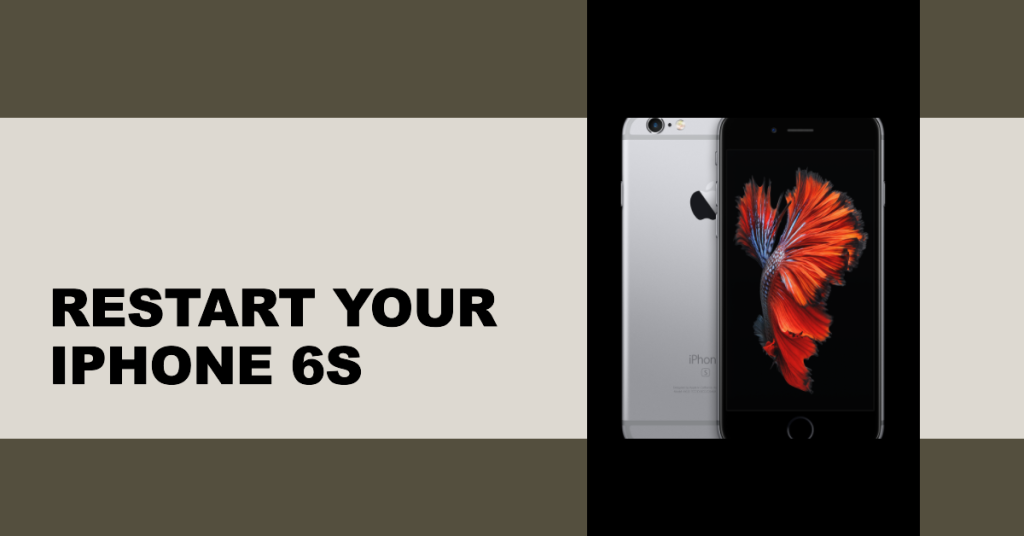 Sometimes the easiest way to solve a problem with iPhone is by restarting the device. This is done to get your iPhone to a new start. But that doesn't mean starting all over again. It basically means you're doing an ordinary reboot that simply refreshes your iPhone 6S. It does not even cause you to lose all your data, well except for those unsaved files on the opened apps before this procedure since your iPhone will technically be turned off and back ON again. To restart your Apple iPhone 6S, simply follow these steps:
Simultaneously press and hold the

sleep/wake

button located at the right side of your device.

When the

"Slide to power off"

appears on the screen, release pressing the sleep/wake button. Slide the "Slide to power off" from left to right sequence. Wait for a few seconds for iPhone 6S to Power Off.

After a few seconds, turn the iPhone 6S back ON by pressing and holding the sleep/wake button, then release when the Apple Logo Appears.

Finally, wait for the iPhone to normally start

Check if Software Update to iOS 13 is available for download. To do this go to

Settings

from your Home screen> Tap on

General>

Tap on

Software Update

> Checking for update will appear. Wait if Software Update to iOS 13 is available.
Step 3.Check Network Settings, Reset if Necessary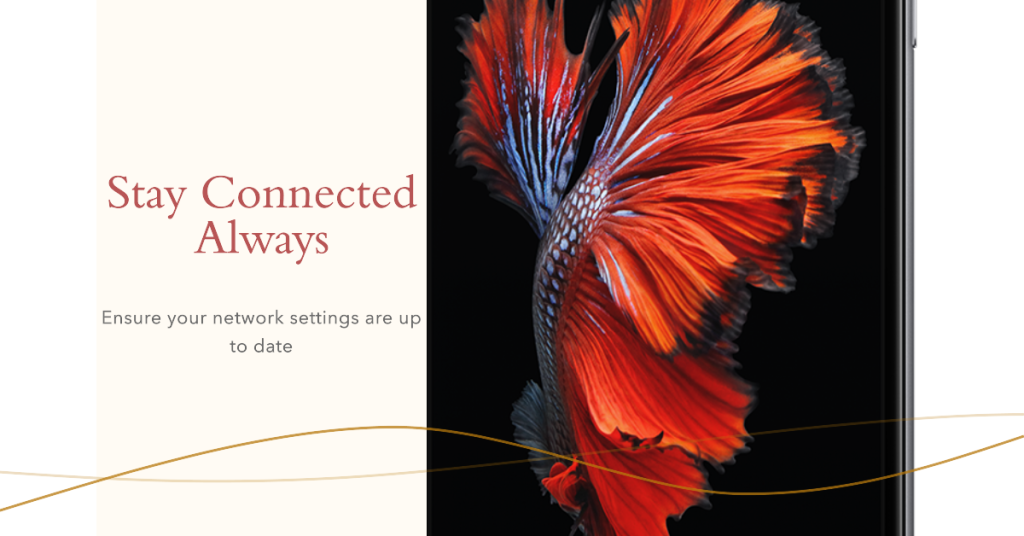 Make sure that you are connected to a strong and reliable WiFi Connection. Having a weak and unreliable signal can have an impact and may be the cause why software update to iOS 13 is not appearing in settings of your iPhone 6S. To check network status:
Check if the router device of your WiFi either at home or at work is turned on and is functioning properly.

Turn Off

your Router. Let it stay that way for at least 2-5 minutes.

Then, turn is back

ON

again

This time, connect your iPhone 6S to your WiFi. Go to

Settings

from the Home Screen, tap on

WiFI,

tap on the

WiFi name

, enter

password

if required.

Once the iPhone 6S is successfully connected to your WiFi, try to check if Software update is now available. Go to

Settings

from your Home screen> Tap on

General>

Tap on

Software Update

> Checking for update will appear. Again, wait if Software Update to iOS 13 is available.
After doing the steps mentioned above and still Software update to iOS 13 still not appearing on settings, it is then recommended to refresh and reset your network connection.
Refreshing is done by simply putting your iPhone 6S to Airplane mode ON and Off. You can do this by sliding up from the Home Screen to open up the Control Center, look for the Airplane mode icon, tap on it. Wait for a few seconds then tap on it again.
If the problems still persists, it is best to now reset network settings simply by:
Go to

Settings

from the Home Screen.

Tap on

General

Tap on

Reset

, located at the far bottom of the list of options just before the shutdown tab.

Tap

Reset Network Settings

Enter

Passcode

if required to confirm.
Still software update to iOS 13 not appearing in settings of iPhone 6S, connect with us:
If you have any questions & concerns regarding your iPhone , feel free to connect with us using this form. We will be of help and will provide you with a free technical support about your concern. Just make sure to provide us with as much detail as possible for us to make an accurate assessment and provide you with an appropriate solution. Also, do let us know your experience along the way. I look forward to hearing from you.