Do you want to know how to set up voicemail on iPhone XR? With Visual Voicemail, you can manage your voicemails by reviewing them in a list on your iPhone XR. Listening to any voicemail messages can be done with a single tap. That said, you don't need to listen to prior messages or command prompts. And in case you missed some part of the message, you can also rewind it to any point. To start using the service on your iPhone XR, it has to be added to your account by your carrier beforehand. Once the service is provisioned to your account, you can set up your device for it. In case you need help on how to set up and access Visual Voicemail on your new iPhone XR handset, I've mapped out the standard procedures on how it's done. Read on for more detailed instructions.
Mastering Voicemail Setup on iPhone XR: Essential Tips
But before anything else, if you have an issue with your phone, drop by our troubleshooting page as we have already addressed hundreds of issues reported by the owners. Odds are that there are already existing solutions on our website or at least, there are similar problems we already fixed. So, try to find ones that are similar or related to your problem. If you need further assistance, however, feel free to contact us by filling up our iPhone issues questionnaire.
What is Visual Voicemail and how does it work on your iPhone XR?
This service provides you the option to check and manage your voicemail messages without the need to key in any number into your mailbox. As the name implies, it gives you the ability to view the list of the messages, listen to them, and navigate the messages you received in an instant. Unlike the traditional voicemail, you can randomly select the messages that you want to listen to, delete, archive and reply to. Visual Voicemail also include transcripts of the messages.
While most high-tiered smartphones support it, the availability of this service will still depend on the network service provider or your carrier. Some providers offer this feature to post-paid accounts only with additional charges.
Requirements
Apple's latest iPhone XR comes with a pre-installed or built-in Visual Voicemail feature. Before you begin to set it up on your iPhone XR, be sure to meet the following requirements:
Your iPhone XR must be running on the latest

iOS

version. The latest iOS version for your iPhone XR is iOS 12.2. To check if your device is already running on iOS 12.2, head over to

Settings-> General-> About

or

Settings-> General-> Software Update

menu.

Your iPhone must have the latest version of your carrier settings. In order to activate the feature on your device, the most up to date carrier settings are needed. To check for new carrier updates on your iPhone XR, head over to

Settings-> General-> About

menu then navigate to the

Carrier

section. If a new carrier version is up for grabs, you will see a notification. In that case, just follow the onscreen instructions to update your iPhone's carrier settings to the latest version available. Keeping your carrier settings up to date will give you access to every new feature offered by your carrier.

Your iPhone XR must have mobile data coverage as

Visual Voicemail

is not supported over Wi-Fi yet. That said, cellular data must be enabled on your device.

Make sure that Airplane Mode is turned off.

Basic voicemail must be set up your iPhone already.

Make sure that the

Visual Voicemail

service is included in your service plan. Talk to your service provider/carrier to verify if your account is already provisioned with it.
Once all the aforementioned requirements are met, you can proceed with the set up on your iPhone XR. Simply follow the steps demonstrated below so that you will be guided accordingly.
ALSO READ: How to check software version and updates for your Apple iPhone XR
How to set up Voicemail on iPhone XR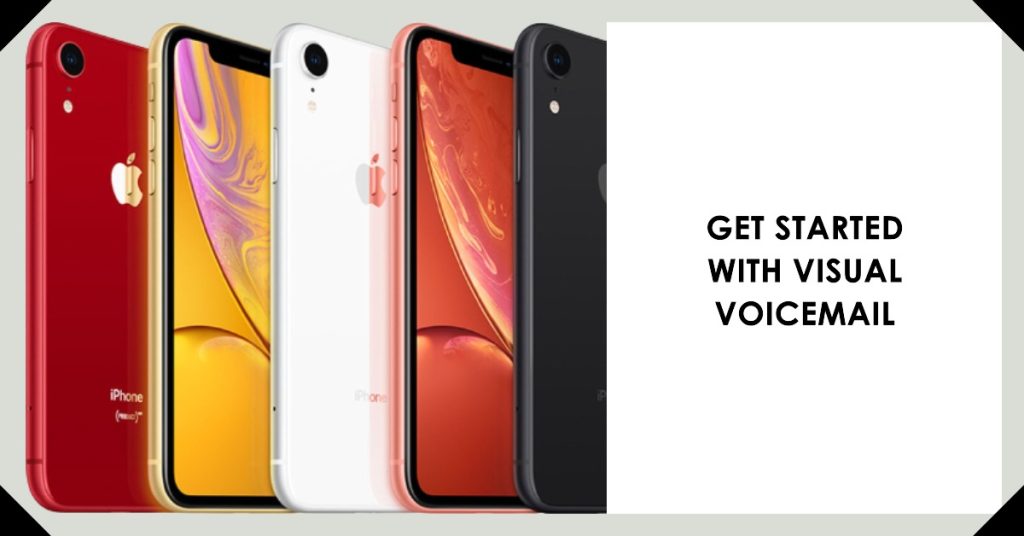 The following steps will help you get started in setting up and using Visual Voicemail services on your new iPhone XR handset. Make sure your phone is connected to your cellular network and that Wi-Fi and Wi-Fi calling features are disabled. Don't forget to make a test call after setting it up to see if the feature is working as intended.
Note: The following steps are only applicable if your carrier supports the service and that it's added into your plan/account.
From the

Home

screen, tap the

Phone

icon.

Tap the

Voicemail

tab located at the bottom right corner of the screen.

Tap

Set Up Now

.

Create a visual voicemail passcode. Make a

four to six digit

voicemail passcode, and then tap

Done

.

Enter the

passcode

again to confirm, and then tap

Done

.

Select either

Default

or

Custom

. Choosing

Default

will provide you the system generated greeting. The latter will give you the option to customize the voicemail greeting. If you choose

Custom

, select

Record

and follow the prompts.

Tap

Done

to save your voicemail greetings.
The set up process may take of up to five minutes to complete. Once finished, try to call your own number and leave a message. Afterwards, check the message on your phone.
If you are having difficulties setting up the service on your iPhone XR, contact your service network provider for further assistance and to confirm that your account is subscribed to the service.
ALSO READ: How to fix iTunes error 3194 on Apple iPhone XR, cannot restore iPhone [Troubleshooting Guide]
How to check Visual Voicemail messages on your iPhone XR?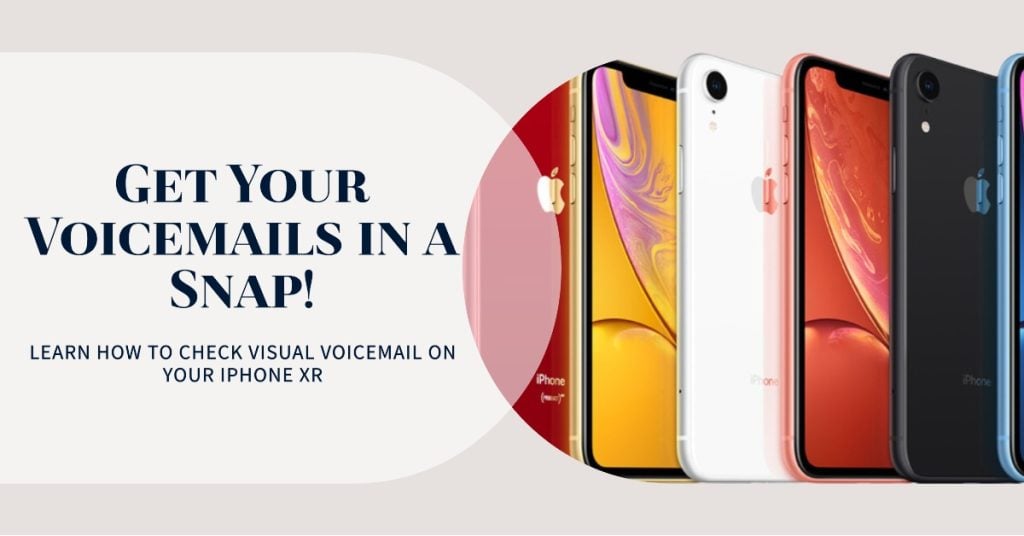 Once you have successfully set up visual voicemail on your iPhone XR, you can place a test call/voicemail message to your own number to see if it's working. Here's what you should do then:
From the

Home

screen, tap your

Visual Voicemail

app.

Select the message you want to listen.

Tap

Play

to listen to the message. You can also pause, rewind, or forward the message. Just tap on the icons displayed on the screen.

To read the transcript of the message, and view the date/time it was received; simply tap each message.
Among the benefits of having Visual Voicemail set up on your iPhone XR include the capability to save your messages as notes or voice memos. In addition, it is also possible for you to share the voicemail messages through Messages, Mail and AirDrop.
Hope this guide has helped you set up and manage Visual Voicemail on your iPhone XR. If you're having trouble with the set up process or unable to set it up on your iPhone XR for some reason, read and review the error messages or warning prompts to have some clues on what went wrong and how to correct it. You can also refer to the troubleshooting guides found on the T/S page of this site.
For specific problems such as no voicemail notifications, cannot call voicemail, unanswered calls not showing on voicemail, and the like, ruling out software-related issues affecting cellular services on your iPhone XR would be necessary. Else, contact your carrier so they can look at your account set up and check for recent service problems that may be affecting visual voicemail services.
I hope that we've been able to help you fix the problem with your device. We would appreciate it if you helped us spread the word so please share this post if you found it helpful. Thank you so much for reading!
RELEVANT POSTS: