This post will help you set up a passcode on the new Apple iPhone 12 smartphone. Read on if you need help securing your new iPhone from unauthorized users through passcode unlock.
iOS Passcode Security
The widely used security method that is used to protect an iPhone is a passcode. Setting up a passcode will protect your personal information on your device as it offers a strong layer of security for sensitive data. A passcode is typically among the first things to do during initial setup but you may opt to skip and do it later instead.
Setting a passcode to be entered to unlock your iPhone screen is highly recommended for better security. Doing so likewise enables data protection for iPhone data encryption.
Once a passcode is added, biometric security features such as Touch ID or Face ID can already be used to unlock your device.
Aside from unlocking the screen, there are also other instances when your iPhone will require a passcode.
A passcode is needed to update your device software, when performing resets, changing or viewing the passcode settings, installing iOS profiles and more.
If you haven't set up a passcode on your iPhone 12 during the initial setup and are wondering how to get this done, I've mapped out a simple guide for you to follow.
Easy Steps to Set Up a Passcode on iPhone 12
Here's how to set up a passcode on the new iPhone 12 device through the settings menu. You can use the same steps when setting up or changing a passcode on other iOS devices that are running on the same iOS version with the iPhone 12.
1. To get started, go to your iPhone's Home screen.
On this screen, you will see different icons and shortcut controls to pre-installed and downloaded apps.
2. Tap on the Settings icon to proceed.
The main settings menu opens next. Here, you will see a list of all basic and advanced iOS features you can manage and utilize.
3. Then, tap Face ID and Passcode to continue.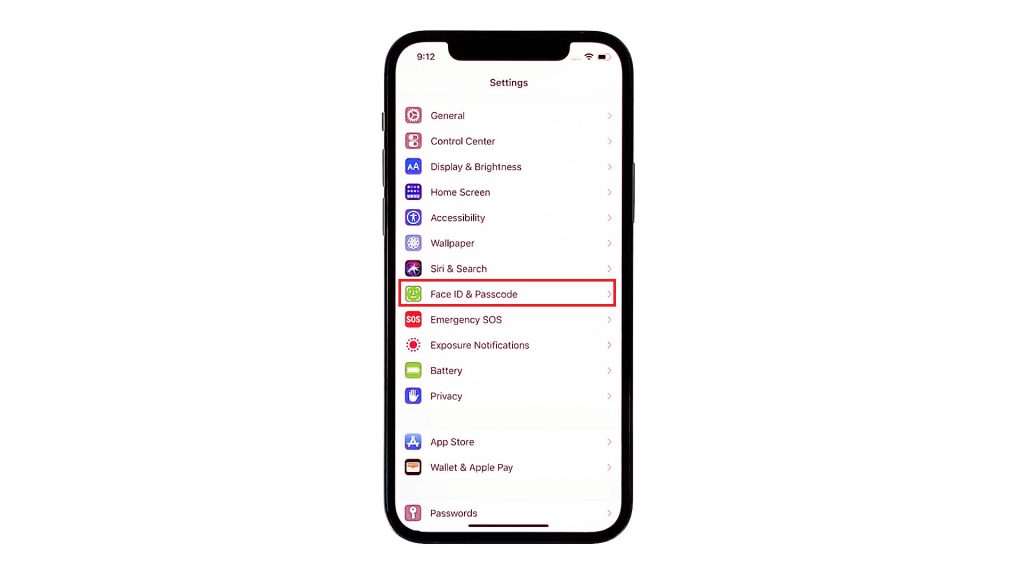 The Face ID and Passcode menu will launch.
4. Tap to Turn Passcode On. Then, enter  your six digit passcode on the next screen.
5. Type in the same passcode on the next screen to verify it. 
The phone will then create and save the passcode.
Be sure to take note of your passcode for safekeeping.
6. If prompted, enter your Apple ID password to confirm and then tap Sign In on the top-right corner.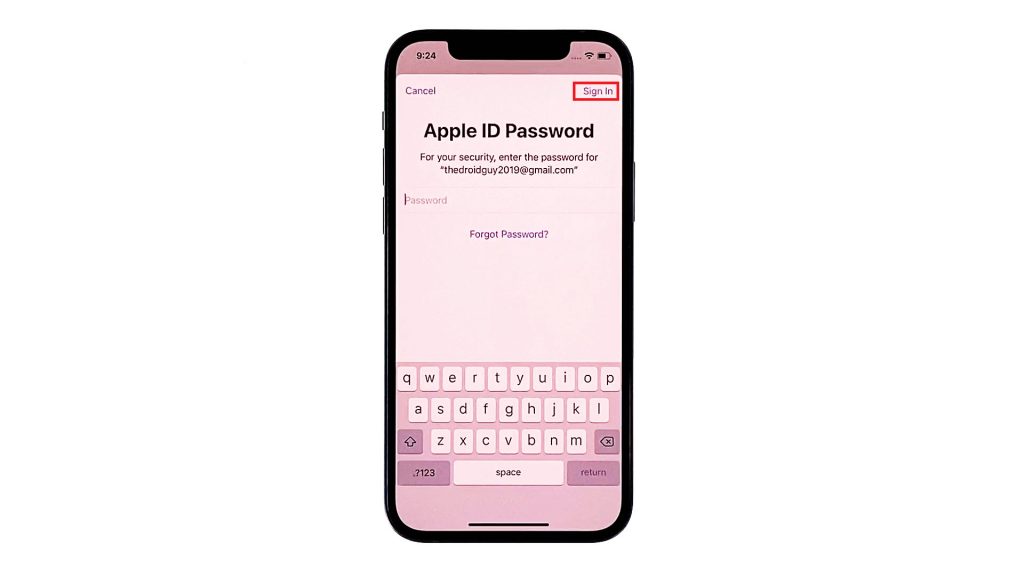 Wait for your iPhone to finish setting up the passcode.
When it's finished, you'll be routed back to the Face ID and Passcode menu. There, you should see that the passcode is already turned on.
If you want to change it, simply tap the Change Passcode option from the main settings menu and then follow the rest of the onscreen instructions to replace the existing passcode with a new one.
To see if it works, lock and unlock your iPhone screen.
On the Enter Passcode screen, tap the six digit numbers comprising your passcode.
You will only get to access the Home screen after entering the correct passcode.
And that's all about putting a passcode on the new iPhone 12.
Incorrect Passcode Entry
Be sure to enter the correct passcode to ensure that you won't be locked out of your device. Entering the wrong passcode six times in a row will result in your iPhone being disabled. And if this happens, you will need to erase your device for you to set a new passcode.
By erasing means performing a factory reset on your iPhone 12. This reset deletes all your data and settings including the passcode.
To carry out a factory reset for a disabled iPhone, you will need to use iTunes on a Windows or Mac computer.
Hope this helps!
More Video Tutorials
To view more comprehensive tutorials and troubleshooting clips on different mobile phones and tablets, feel free to visit The Droid Guy channel on YouTube anytime.
You might also want to read: