There are various factors that can cause the screen flickering issue of the MacBook Air M1. This can be due to a software glitch, an app you might have installed, or even a hardware problem. To fix this you will need to perform a series of troubleshooting steps.
The new Apple MacBook Air M1 is a powerful laptop that is as powerful as the latest MacBook Pro. It has an amazing battery life and has a slim and light profile allowing it to be very portable. The M1 chip used by this model is an ARM based processor that's capable of handling even the most demanding tasks while consuming as little power as possible.
How do you fix a flickering screen on a MacBook Air?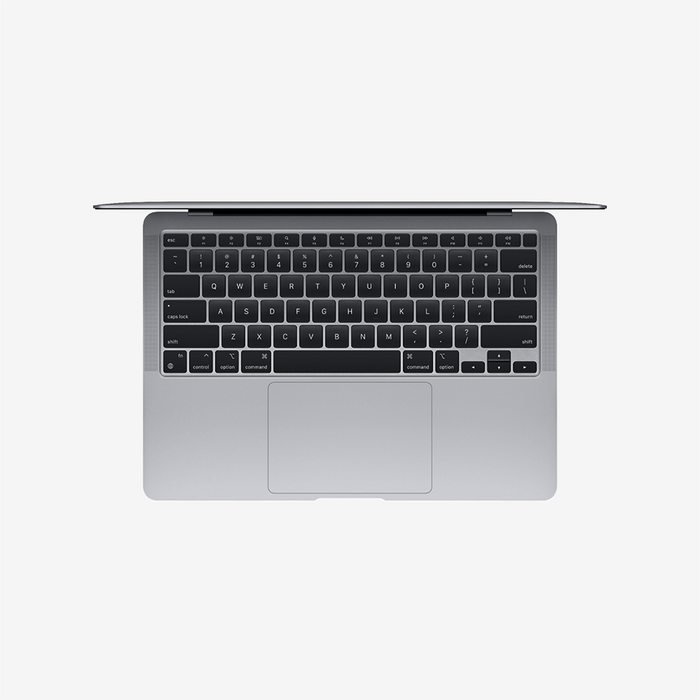 One of the issues that you might encounter with your MacBook Air M1 is when the screen flickers. This can happen randomly or when using certain software. This issue can occur on non-retina screens and even on retina displays.
This can be an annoying problem as it will usually affect your productivity. Here's what you need to do to fix this problem.
Solution 1: Restart your MacBook Air M1
The first thing you should do in this case is to restart your MacBook Air M1. Doing a restart will refresh the MacOS operating system and remove any bugs found in your laptop memory.
Time needed: 2 minutes.
Restarting the MacBook
Click on the Apple logo.

This can be found in the Apple menu bar on the upper left side of the screen.

Click the Restart option

This will initiate the restart process of your MacBook.

Click Restart again

This will proceed with restarting your MacBook.
When your MacBook Air starts try to check if the flickering screen issue persists.
Solution 2: Get the latest MacOS updates

One of the reasons why you will experience the screen flickering issue on your MacBook is due to a bug in the current operating system version your laptop is running on. Apple will usually release new updates to fix any bug present that can cause your MacBook screen to flicker.
Try checking if a new software update is available and update your device accordingly.
Updating the MacBook
Click the Apple logo.
Click on System preferences.
Click Software update.
Click Update now if an update is available.
Take note that if the MacOS updates might take a few minutes to an hour to complete depending on how large the update file is an how fast your internet connection is.
Once the latest update has been installed try checking if the mac screen flickering issue persists.
Solution 3: Start your MacBook Air in Safe Mode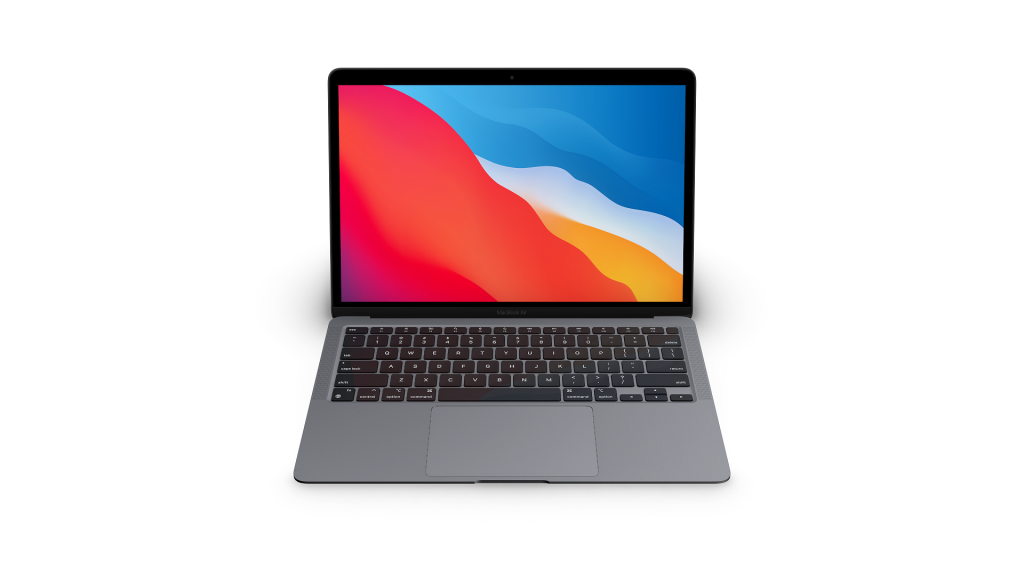 There's a possibility that a software or app you downloaded on your laptop is causing the Mac screen flickering issue. You can check if this is what's causing the issue by starting your MacBook in safe mode.
Start MacBook in Safe Mode
Click on the Apple logo.
Click on Shut down.
Turn on your Mac then continue pressing and holding the power button until you see the startup options window.
Select your Startup disk.
Press Shift key then click continue in Safe Mode.
Release the Shift key.
Log in to your account in Safe Mode.
If the issue does not occur in this mode the it is most likely caused by a software or application you installed. A third party software bug might be causing the screen flickering issue you are experiencing. Find out what software this is and uninstall it.
Exit Safe mode
Click on the Apple logo.
Click the Restart option.
Click Restart again.
Solution 4: Reset your MacBook Air M1 to factory defaults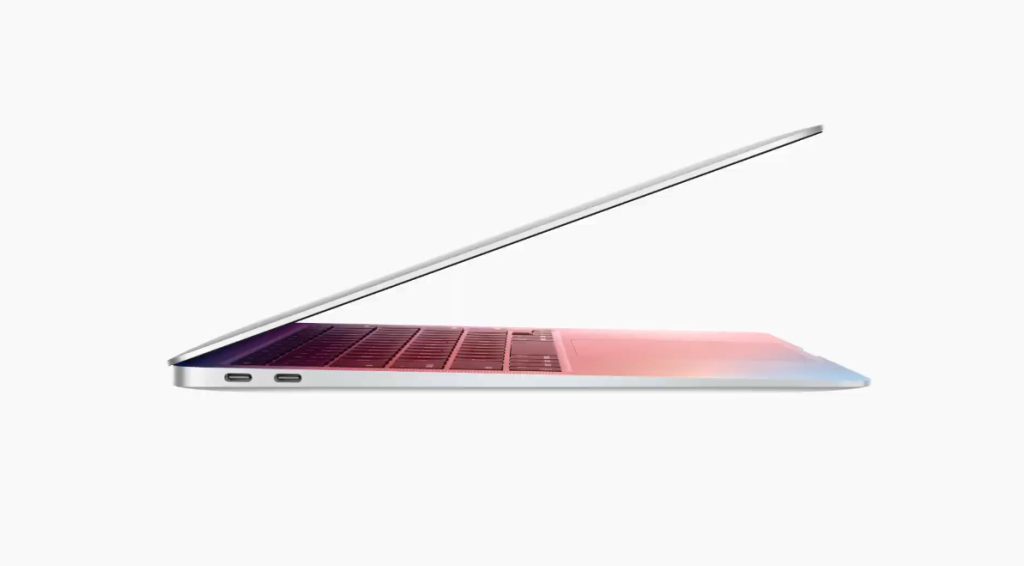 If your MacBook Air is running on a corrupted operating system the there's a possibility that this is what's causing the screen flickering issue to occur. You will need to perform a factory reset on this laptop to fix the problem.
When you reset your MacBook to factory defaults it will wipe out all of the files saved locally and revert back to the stock version of the operating system. This will usually fix MacBook screen flickering issue caused by a corrupted software.
Take note that when you perform this procedure any data stored in the device will be deleted so you need to make sure to backup your data before proceeding.
Format MacBook Air
Turn off your MacBook Air.
Turn on your MacBook Air and continue to press and hold the power button until you see the startup options window.
Select Options, then click Continue.
If asked, select a user you know the password for, then enter their administrator password.
Select Disk Utility and click Continue.
Select Macintosh HD in the sidebar
Click the Erase button then specify a name and format: Name: Macintosh HD, Format: APFS.
Click Erase.
If asked, enter your Apple ID.
When asked whether you're sure you want to erase this Mac, click Erase Mac and Restart.
When your Mac restarts, follow the onscreen instructions to setup the laptop.
Once the format process is complete try to check if the display issues still occurs.
Solution 5: Contact Apple support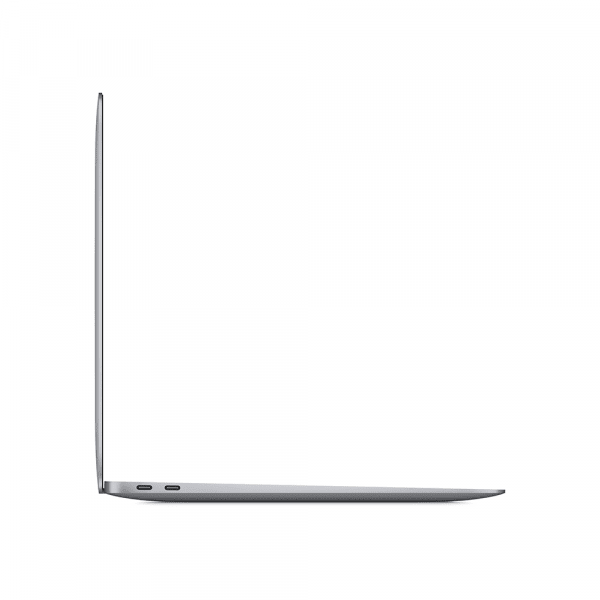 If you have already performed a factory reset and the screen flickering issue still occurs then there's a possibility that this might already be caused by hardware issues. The best way to proceed n this case is to contact Apple support and have your device repaired.
Some of the possible hardware factors that can cause this problem is a loose screen connector, bad display modules, or a problem with the graphics card. Running Apple diagnostics on this device will determine what exactly is causing this problem.
Feel free to visit our YouTube channel for additional troubleshooting guides on various devices.