With the Apple A10 Fusion chipset, there is no doubt that the new #Apple iPhone 7 Plus (#iPhone7Plus) is tagged among the most powerful devices to-date. Even so, this smartphone can also suffer from performance issues including slow or sluggish performance at either an early or later stage. In response to a pertinent question as to why an iPhone 7 plus is performing very slow, this content elaborates all possible causes along with some recommended solutions and workarounds which you can try on when necessary.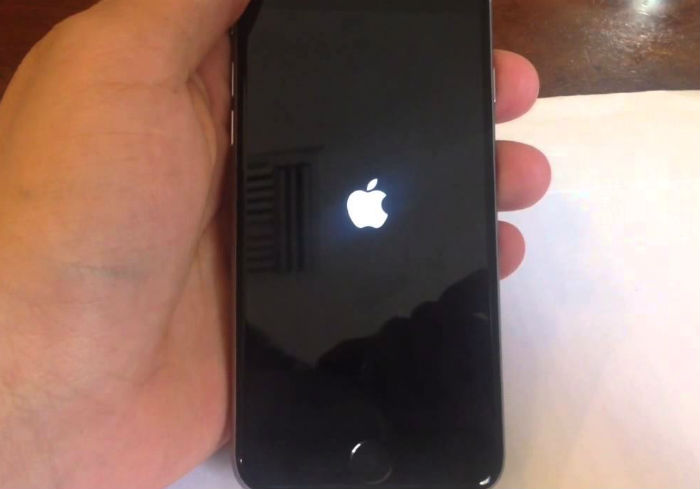 Performance issues can occur in any mobile devices at any time due to a number of reasons. This is regardless of the brand and model. For old variants, issues on slow performance are clear indications of aging or deterioration, which can be considered normal. However, new devices like the iPhone 7 Plus that are slowing down too early is a different story. Some might think that this is unusual but it is possible and in fact is already happening to others.
Pertinent reports have it that some owners of the new iPhone, particularly the 7 Plus variant are already complaining about their device that is performing very slow or far from what was actually promised in its performance specs. Aside from being slow, other symptoms like freezing, lagging, not responding, and device crashing have also been reported.
If you happen to be one of these iPhone 7 Plus owners having similar concern, read on to learn what is likely causing the problem and what needs to be done in order to fix it and get your iPhone back to its typical state and perform as it should.
But before anything else, if you have other concerns with your iPhone 7 Plus, make sure you drop by our troubleshooting page for we have already addressed some of the most commonly reported issues with this new iPhone. If you need further assistance or if you can't find what you're looking for in that page, fill up our iPhone issues questionnaire and hit submit. Don't worry, it's a free consultation service so you don't have to worry about anything. Just give us more information about the problem and we'll do our best to help you fix it.
What could have possible caused your iPhone 7 Plus to slow down so early?
Setting aside the possibility of hardware damage, sluggish or slow performance and other relevant symptoms may begin to show up even at an early stage for different reasons. In most cases, this issue is triggered by any of the following factors:
Running several heavy applications simultaneously
Similar to what happened when you open several programs in a computer, running of several apps particularly the heavy ones can also cause a brand new iPhone to slow down a bit. This can happen because the processor may have already been overloaded with multiple processes that are in queue for an extensive period of time. Even the most powerful machine can also reach its limit in time.
In this case, closing any unused apps that are still running in the background is a recommended solution. To close running apps on your iPhone, tap the Home key twice, and then slide an app upwards to end it. Once you're done, tap the Home key again to confirm action and return to the Home screen.
Buggy program or unstable apps
This is a common issue with third-party applications. However some stock or built-in programs on the iPhone can also become unstable or go rouge sometimes. In case you notice that your iPhone is slowing down while using a certain app, then there is a higher chance that the problem is specific to that application. This denotes that there is no problem on the phone itself. In order to fix this, you need to work on which app is acting strange.
Forcing the app to quit or ending a buggy app as demonstrated by the above steps can also be utilized as an alternative workaround when dealing with slow performance problem on a device. Just like what you would usually do when a computer program suddenly misbehaves or malfunctions. Quit the program and then start it again. That usually rectifies minor software glitches.
Restarting your iPhone is also a potential solution and a widely used workaround in dealing with performance problems that are inflicted by faulty applications or minor software glitches. Alternatively, you can force your iPhone to restart by tapping and holding the Home and Power buttons simultaneously and then release both keys when the Apple logo appears.
Memory problems
Many cases of slow performance in mobile devices including the iPhone 7 Plus are linked to a memory problem. In fact, a slow iPhone might as well be a symptom of a low or insufficient memory space.
Your phone's internal memory can eventually become clogged with various processes and apps requests that the processor needs to carry out in time. This can occur especially when you are multitasking with your device so often, download/install third-party apps, accumulate multimedia files like images, videos, and audio files.
MMS or multimedia messages that have been stored and piled up on your iPhone's messages directory and sub-folders are also one of the factors that can utilize space of your phone's internal storage.
Fortunately, there are some efficient workarounds you can try on should your iPhone 7 Plus starts to slow down and that you are getting error prompts or warnings that are tied to low or insufficient memory. Scroll down this page to learn what needs to be done when your iPhone starts to show symptoms of memory problems.
Third-party app errors
Errors in third-party applications can also affect the overall performance of your iPhone as these too can slow down your device functions. Of course, you wouldn't be able to make the most out of what you are doing if you're always getting an error prompt. In this case, it would be reasonable enough to stop using any unstable or buggy apps on your phone. Also observe prudence when downloading new apps to your device especially when opting for the free ones because many of these apps contain bugs that are purposely created to mess up your device performance.
System stack overload
It's normal for a device to slow down especially when overloaded with requests or command inputs from the user.
You will notice the associated symptoms including slow or sluggish performance, when you use several heavy applications simultaneously on your device. This may likely not be an issue given the iPhone 7 Plus chip is powerful enough to carry out several tasks at once. But then again, there are some factors can make such symptoms manifest especially if something is revving up your iPhone's processor up to a hundred per cent. As much as possible, avoid doing things that can possibly overload your iPhone system like playing online games while watching a video or doing both while recording video clips or capturing images with the phone's camera app. Just try to imagine yourself doing all of those things at once and obviously you'll realize that you too can likely become overloaded.
Major Software updates
Software updates generally brings positive add-ons to certain devices. Every firmware update is usually rolled out to optimize and enhance device functions as well as fix any existing bugs on the current iOS version. But for some reasons, what happens during or after the actual implementation is the opposite.
There were early reports of an iPhone 7 Plus slowing down are associated with the recently released iOS software update. For some reasons, the latest iOS version released did not blend well with the current platform and eventually resulted to a new and powerful but slow performing iPhone after installing the latest firmware version.
How to speed up your iPhone 7 Plus?
Enumerated below are a few recommended workarounds and helpful tips that will help speed up your iPhone 7 Plus that is slowing down due to low or insufficient memory or performance deterioration.
Step 1. Manage internal memory storage
It's a good practice to keep posted with what's using the most of your iPhone's internal storage. This way you can manage your device and ensure it can always function at its best. You can view which apps are taking up the most of your phone's internal storage by going to Settings-> General-> Storage & iCloud Usage-> Manage Storage. This is the best way to begin with when troubleshooting performance issues that are tied to insufficient memory on the device. If you see apps that are unusually operating or using up the most data, then try to assess them and do what needs to be done.
If necessary, you can free up loads of cached data on certain applications like Twitter and Spotify by deleting and reinstalling them.
Step 2. Clear browsing history and data
Cached files including browsing history and data are among the factors that can cause your iPhone to slow down. If this happens while using a browser app, then clearing the browser's cache can help speed up your device again.
To do so, open the Settings app on your iPhone then scroll down to Safari or any browser app you are using to browse the Internet. If you are using Safari, you will be prompted with the options to Clear History and Clear Cookies and Data. Select these options to clear browsing data and you should notice the difference in speed loading pages up the next time you use the browser. However, clearing data also erases websites preferences and settings.
Menu options and preferences may vary depending on the browser application you are using on your iPhone.
Step 3. Disable some iPhone features like Background App Refresh, Automatic Downloads, and Reduce Motion
For some reasons, these features have been listed among the factors that can slow down the iPhone's performance when enabled.
When enabled, Background App Refresh allows contents to refresh automatically when the iPhone is connected to a Wi-Fi or Cellular network. This option can be accessed and configured by going to Settings-> General-> Background App Refresh.
Automatic Downloads is a feature that allows file downloads to take place automatically. Eventually, a device can perform slower when the device is attempting to download something. And the bigger the file to be downloaded, the more your iPhone can become slower.
Reduce Motion is also tagged among the possible culprits because with this feature enabled, screen animations are also turned on. While such is a cool feature, it can also result to another process that your iPhone needs to carry out when activated on certain apps. You can manage this feature by going to Settings-> General-> Accessibility-> Reduce Motion.
Step 4. Remove all unnecessary multimedia contents and messages
Multimedia files also used up a lot of your iPhone's internal storage. The more files of this type you store, the more space they used. That is why it's just reasonable to delete these contents especially when they are no longer needed.
It's another simple way to free up memory space, which in turn can speed up your iPhone again. To do so, open the Messages app, scroll down to search for old message threads, and then swipe right to the message thread, and tap Delete to confirm action.
Alternatively, you can set your iPhone to delete old messages automatically in a certain period of time. To configure your iPhone 7 Plus to use this setting, go to Settings, navigate to the Messages menu, scroll down and change the expiry of video messages and voice messages from Never to After 2 minutes. Using this setting will instruct your iPhone to automatically delete video and voice messages that are sent or received after the specified period of time.
Step 5. Update software
It is highly recommended to keep your iPhone software up-to-date so as to make the device optimized. Device manufacturers usually roll out software patches as their way of maintenance routine and ensure that each of their products stay at their best performance as possible. This can be very helpful especially if certain software bug is causing your iPhone to slow down.
Step 6. Use other alternative solutions to speed up iPhone
Seeing the increasing demand of memory booster for mobile devices these days, developers are now offering various tools that can help reallocate memory on your iPhone. All you have to do should you be interested of using any of them is by going to the App Store and then search for the best possible software solution for your device. These tools are usually designed to improve your iPhone's memory, and if necessary, free up space and speed up your device with just a single tap.
If you have done all these workarounds but only to end up having the same slow iPhone 7 Plus, then there is a higher chance that your iPhone 7 Plus is showing symptoms of a more serious problem, particularly on the hardware components. At this point, I suggest escalating the problem to your iPhone carrier or contact Apple Support for other options and recommendations. Scheduling a visit to an Apple service center for hardware check-up and/or repair is also another option you may want to consider.
Engage with us
If you have other issues with your Apple iPhone 7 Plus, we are always willing to help. Contact us through our iPhone issues questionnaire and provide us with all necessary information about your problem so we can find a solution to your issue.