Have you ever picked up your iPhone 6s only to see it says "No Service" or is constantly "Searching" for a network connection? Not being able to make calls or access data on your iPhone can be incredibly frustrating.
The good news is this issue can often be fixed by following some simple troubleshooting steps. In this comprehensive guide, I'll walk you through how to resolve the iPhone 6s no service problem so you can get back to using your phone.
iPhone 6s no service
Seeing a "No Service" or "Searching" message on your iPhone 6s status bar indicates it's unable to connect to your cellular network. As a result, you can't make/receive calls, send texts, or use mobile data.
Don't worry – in most cases this issue can be fixed by troubleshooting your device and network settings. By following this easy step-by-step guide, you'll be able to fix the problem and have your iPhone 6s connecting to service again in no time.
Step 1: Reboot Your iPhone
The first thing to try when troubleshooting iPhone issues is simply restarting your device. Rebooting can clear out minor software glitches that may be preventing your iPhone from connecting properly.
To reboot:
Press and hold the Sleep/Wake button on the side of your iPhone 6s until the power off slider appears.
Slide the power off slider to turn your phone completely off.
After a few seconds, press and hold the Sleep/Wake button again until you see the Apple logo on the screen.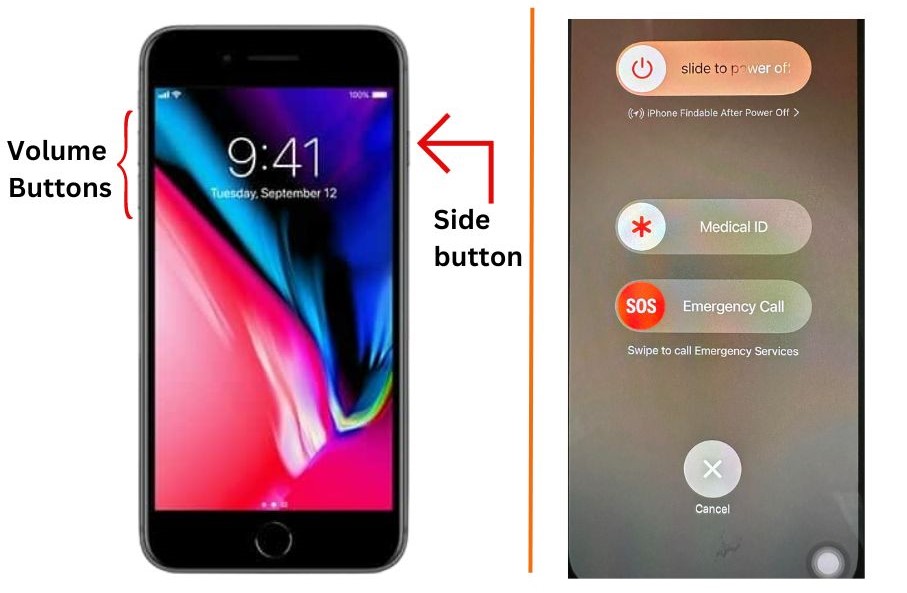 This will completely reboot your iPhone 6s. Once it powers back on, check to see if it now says "Searching" or can connect to the network.
Step 2: Check Cellular Data & Airplane Mode Settings
If rebooting didn't fix the issue, the next steps are checking your cellular data and airplane mode settings.
To check cellular data:
Open Settings > Cellular
Make sure the Cellular Data switch is turned on.
Also check that your cellular plan is active and billing is up to date by contacting your carrier if unsure.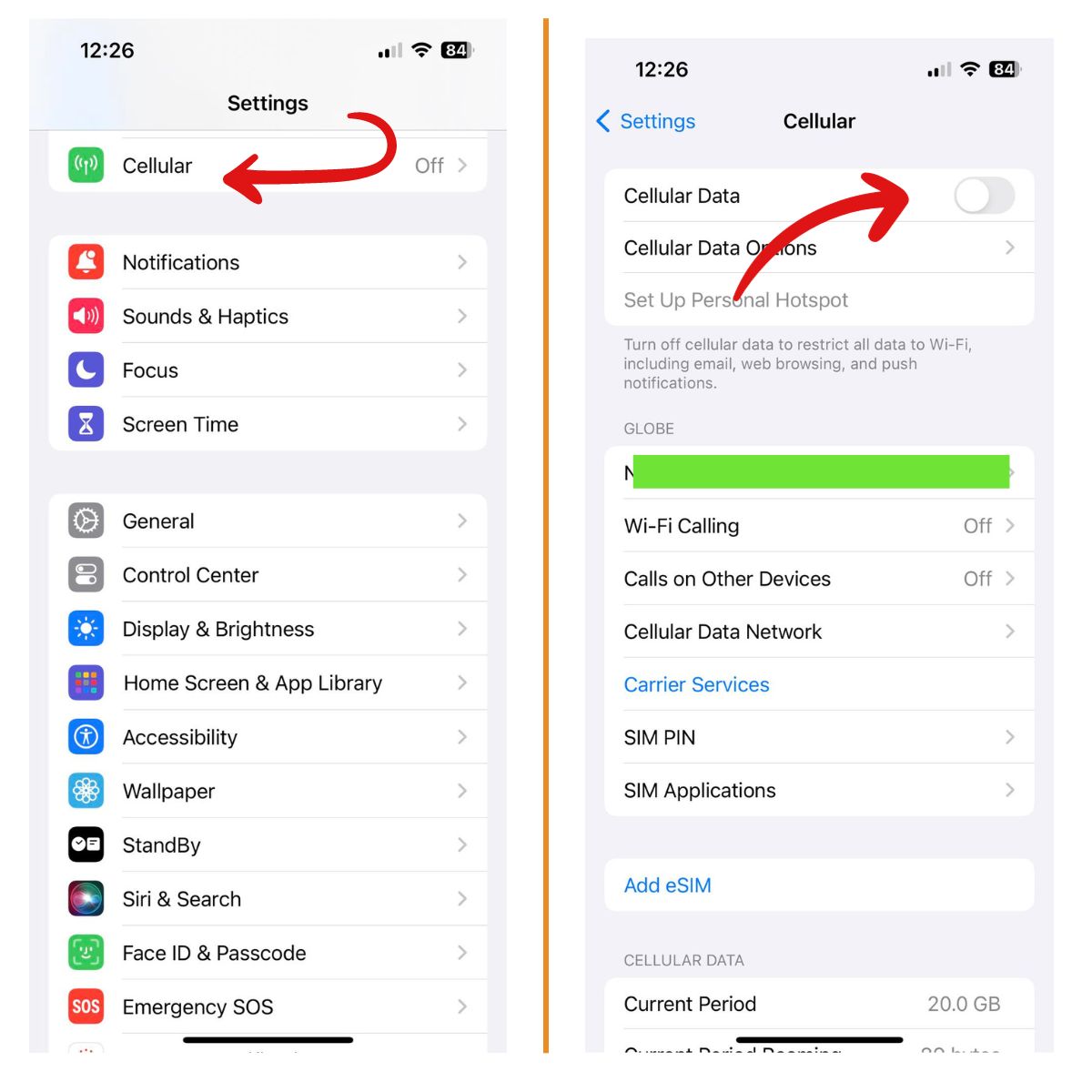 To check airplane mode:
Open Settings
Make sure the Airplane Mode switch is turned off. When enabled, airplane mode disables all network connections.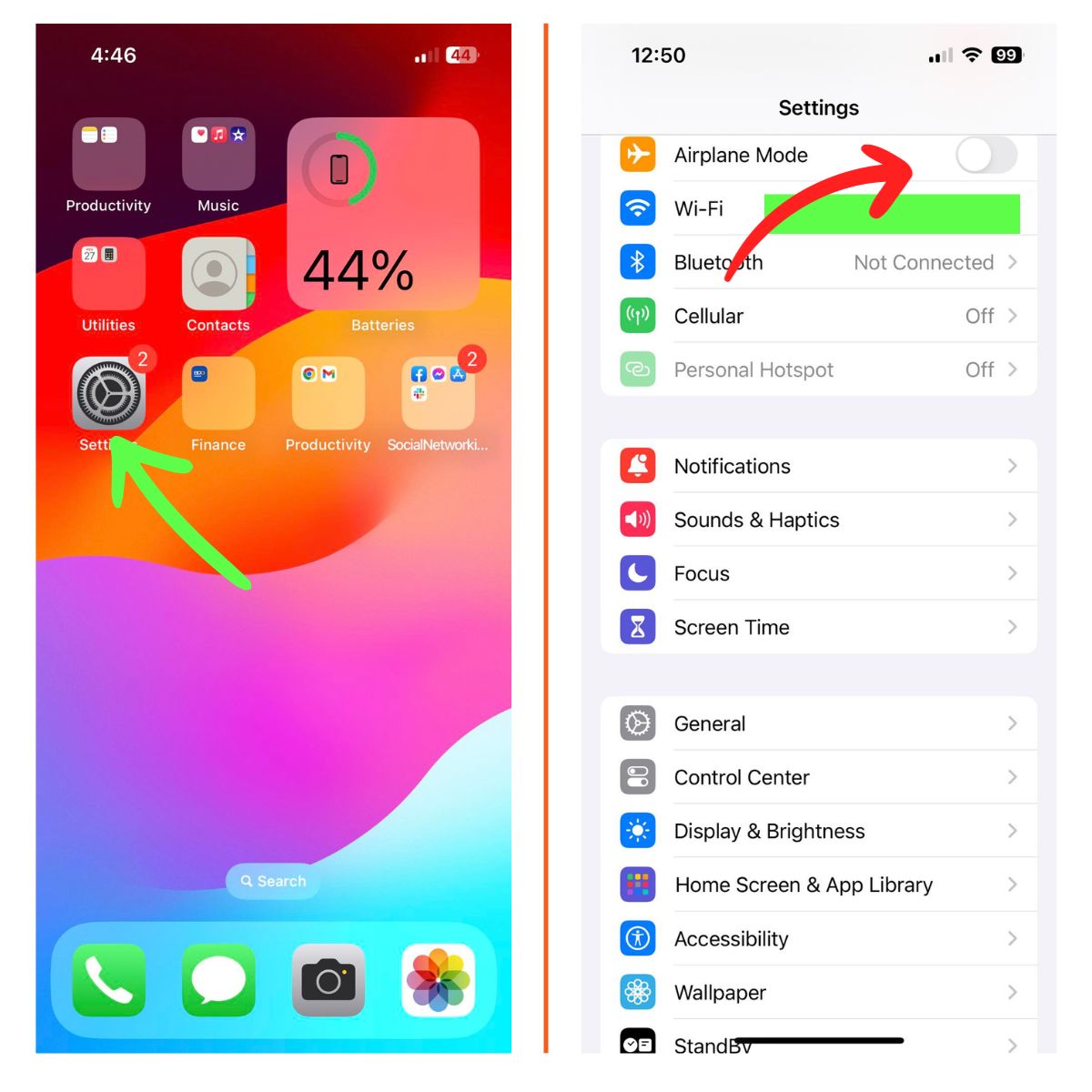 Toggle these settings off and on again if needed. Then check to see if your iPhone 6s is connecting to the network.
Step 3: Eject and Reinsert the SIM Card
The SIM card acts as your iPhone's key to accessing your carrier's cellular network. Occasionally, removing and reinserting the SIM card can resolve connectivity problems:
Locate the SIM card slot on the right side of your iPhone 6s.
Use a paperclip or SIM eject tool to pop out and remove the SIM card.
Check the card for any visible damage before reinserting it.
Push the SIM card back into the tray and into your iPhone until it clicks into place.
After reinserting the SIM card, power your iPhone back on and see if the no service issue is resolved.
Step 4: Reset Network Settings
Resetting your network settings can serve as a fresh start for your iPhone's connectivity and clear out any corrupted files:
Go to Settings > General > Transfer or Reset iPhone >Reset
Tap Reset Network Settings
Enter your passcode if prompted
Confirm resetting network settings when asked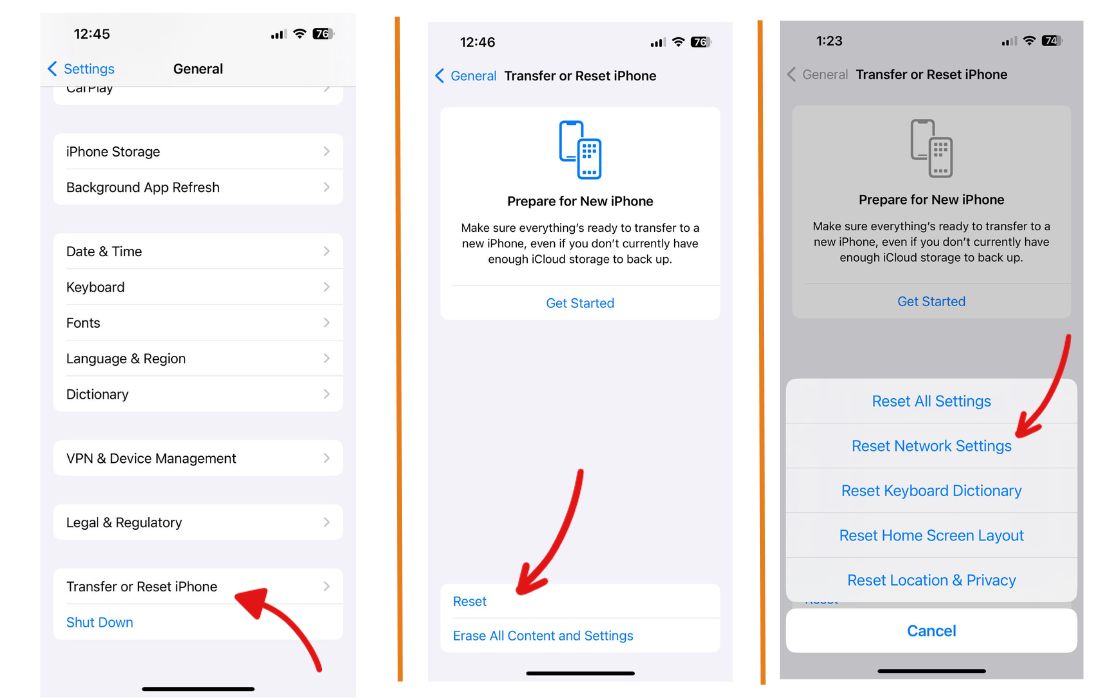 Your iPhone will power down and back on. Once it reboots, try making a call or accessing data to see if the network connection is restored.
Step 5: Update Carrier Settings
Outdated carrier settings can sometimes disrupt the connection between your iPhone and the cellular network. Updating carrier settings is easy:
Connect your iPhone 6s to Wi-Fi
Go to Settings > General > About
Wait for a pop-up to appear offering a carrier settings update
Tap to Update when prompted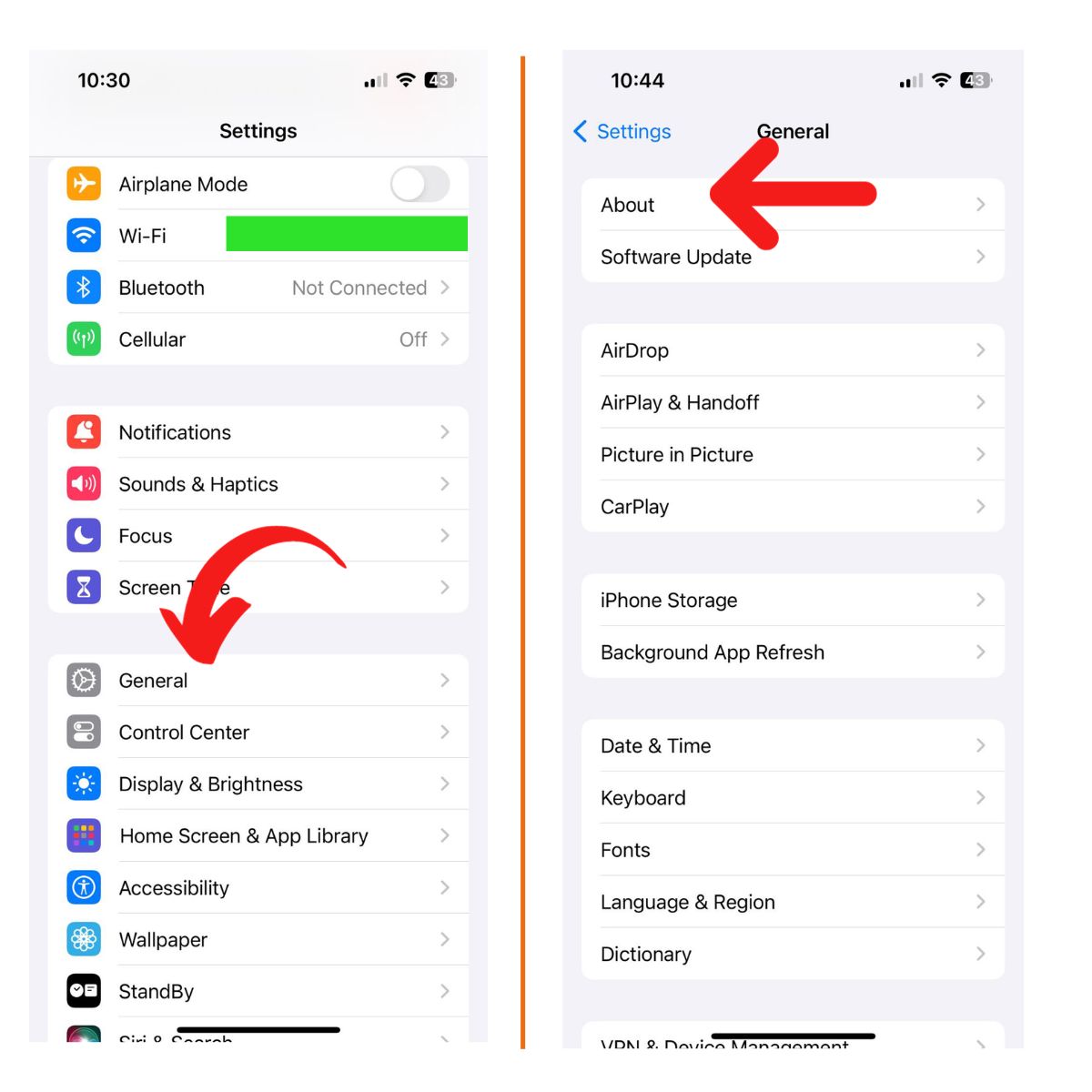 Updating carrier settings can often resolve iPhone network issues, so this is an important troubleshooting step.
Step 6: Contact Your Carrier
If you still see a "Searching" or "No Service" status after trying the steps above, contact your carrier's tech support team. Provide details on the issues you're experiencing.
The carrier may have you toggle settings, update your SIM, or even replace your SIM card if needed. They can check that your account is active and your iPhone IMEI is properly registered on their end.
Step 7: Restore Your iPhone
If all else fails, you can erase and restore your iPhone 6s software as a last resort.
Important: Backup your iPhone to iCloud or iTunes before restoring to avoid data loss.
To restore via iTunes:
Connect iPhone to computer
Open iTunes and select your device
Click Restore in the Summary tab
Follow prompts to restore iPhone to factory settings
Restoring will wipe your device and reinstall the latest iOS software. In some cases this can resolve persistent software bugs causing iPhone network issues.
Conclusion
Hopefully by following the step-by-step troubleshooting guide above, you were able to fix the annoying "No Service" or "Searching" issues on your iPhone 6s. Rebooting your device, checking settings, removing/reinserting the SIM card, resetting network settings, updating carrier settings, and restoring software are all effective ways to get your iPhone connecting to the cellular network again.
While frustrating, this is a fairly common problem with known solutions. With some persistence and by methodically trying each troubleshooting step, you should be able to resolve your iPhone 6s no service problems. Just don't forget to backup your data first!