Do you have an iPhone 6s Plus with speaker problems like static or noisy audio, poor sound quality or no sound at all? Then this article fits right for you. Find out how you can fix this issue by reading further.
Each hardware component in mobile devices is programmed to carry out specific functions. For example, the iPhone speaker is programmed to emit sound whenever a user inputs a command to do so. The program or software gives specific instructions for the speaker (hardware) to execute and that is to emit specific sound.
Thus if something goes wrong with the program then most likely the hardware might as well won't work as intended. The same thing happens if the hardware gets damaged. Even if the program (software) is fully functional, the speaker still won't work if hardware damage is present. It therefore denotes that both the hardware and software must be free from flaws for the speaker to deliver its purpose.
But then again, there are a lot of factors that can inflict some troubles on either hardware or software. As a result, relevant symptoms such as static or noisy audio, poor sound quality, or no sound issues emerged. These problems can transpire in any mobile devices even those that are tagged among the highest tiered smartphones including Apple's iPhone 6s Plus flagship device. All these along with the possible causes and fixes will be tackled in this post. You may use this content as free reference when necessary.
But before anything else, if you have a different issue with your device, visit the troubleshooting page we've setup for the iPhone 6s Plus. We list down every problem we address each week in that page so try to see if we've already addressed your concern before. If we did, try to use the solutions we suggested and if they won't work, then you may contact us by filling up this form.
Factors that can cause problems like static or noisy audio to occur on the iPhone 6s Plus speakers
Any problem transpiring on the iPhone 6s Plus speakers is either due to a faulty hardware or software. As mentioned earlier both the hardware and software must be in good shape for the speakers to work as it should. Thus, if the iPhone speaker is not working properly then it's probably because of hardware damage or software malfunction.
Popping noises, static or noisy audio and random stops on the speaker sound output usually indicate a problem on the hardware component. They can appear as symptoms of liquid or physical damage. As the name implies, liquid damage occurs after your iPhone got wet or exposed to any sort of liquid. Meanwhile, physical damage is the adverse effects from dropping or accidental fall on your iPhone. In some cases, hardware damage including those with the speakers appeared to be among the symptoms of wear and tear which usually gets resolved by some replacement for the defective hardware component. Other cases of hardware-related problems on the iPhone 6s Plus speaker already require service/repair in order to get fixed permanently.
Consider yourself somehow lucky if the speaker problem transpiring on your iPhone 6s Plus is triggered by program malfunctions or software glitches. Majority, if not all software-related issues affecting mobile devices are get fixed by end-users using various workarounds and applicable solutions. This means taking a trip to a technician or Apple service center won't anymore be necessary.
Potential Solutions and Recommended Workarounds for static or noisy audio and other speaker problems
Highlighted below this page is a rundown of potential fixes and recommended workarounds to deal with speaker problems like static or noisy audio on the iPhone 6s Plus device. If you are certain that the issue is not caused by hardware damage and that you would want to troubleshoot the problem on your end, then feel free to refer to the following procedures. Be sure to test your iPhone speakers after completing each method, so as to determine whether the problem has already been fixed. Otherwise, try the next possible methods if necessary. Before you begin troubleshooting the problem, be sure to perform the following recommendations:
Verify and ensure that the Ring/Silent switch is set to ringing.
Many people who have dealt with no sound issues tend to have neglected checking on this thing beforehand. As a result, they've wasted so much time performing various troubleshooting procedures but only to find out in the end that this switch is set to silent mode. Be sure not to miss this one too. In this case, try to have some time checking on the Ring/Silent switch on your iPhone and see if it's set to Ring mode. If you see this switch in red, then it means that the phone is set to silent or mute. Thus, you won't be hearing any sound from your iPhone for incoming call alerts, texts and email notifications. Audio apps also won't deliver any sound even when provoked. If necessary, toggle the switch to set it back to the Ring position and you should be good. Doing so will also enable sound functions on your iPhone.
If applicable, try to remove any casing or other accessories from your iPhone.
Sometimes the static or noisy audio problem is not on the speaker or iPhone itself but rather on the casing or third party accessories attached to your device. Some of these third-party-produced paraphernalia for the iPhone 6s Plus won't actually fit the original layout or actual physical scheme of the device. In fact, several cases of audio problems affecting many iPhone devices have been tied to them. For example, the casing might be too small or not big enough to accommodate the iPhone's body. This can likely result to some components of the iPhone being barred from functioning properly. Symptoms such as static or noisy background while using the iPhone speaker on calls or other purposes are among the possible indicators.
Check and ensure that the iPhone speaker is free from dirt, dust or any debris.
The quality of audio output from the iPhone speaker can also be affected by environmental factors such as dirt, dust or debris. For example, if dirt, dust or some debris blocked or clogged in the speaker, a distant sound is produced. This means that other users won't be able to hear the sound coming out from the iPhone speaker especially while on calls. Audio cut off is also another indicator. If necessary, try to clean the speaker ports first and then see if there are any differences after having them cleaned.
If the speaker problem persists after doing all the prerequisites and you're certain that the iPhone has no damage to any of its physical components, then you may now proceed with the standard troubleshooting procedures used to deal with software-related problems on the iPhone 6s Plus speakers. Again don't forget to test your iPhone speakers after completing each step to determine whether the problem has already been resolved. Otherwise, continue to the next step(s) applicable.
Standard Troubleshooting Procedures and Potential Solutions
When dealing with mobile device issues that are software-related, a highly recommended approach is to start working on the recent changes made on the device prior to the onset of the problem. For example, if you've made some changes to some audio settings or options and then after saving those changes the iPhone speaker starts to malfunction then you should try to revert or apply the previous configurations when everything was working fine. Otherwise, you have another option and that is to go for a trial and error troubleshooting procedure. No worries though because you can refer to our free troubleshooter and try any of the subsequent solutions.
First Solution: Verify or adjust volume settings and ringer for sound alerts.
If the iPhone speaker sound seems so distant or not giving out any sound at all, performing this method might be the key to resolving the underlying cause. It is possible that the volume level is set to very low and therefore need to be adjusted so as to increase sound to a preferred loudness. If necessary, try to set the volume to the maximum level to see if that would yield a positive result.
To access the audio settings on your iPhone 6s Plus, go to

Settings-> Sounds-> Ringer and Alerts

. Once you get to the Alerts menu, set the volume level to a higher or highest level. To do so, just drag the slider.
Second Solution: Reboot or soft reset your iPhone 6s Plus.
For speaker problems that are triggered by random system or software malfunctions, performing a soft reset or rebooting your iPhone can potentially fix the problem. Some relevant issues have been found isolated to a specific audio application. Thus contrary to what many people believe that the iPhone speaker might be defective, the underlying cause actually lies within the software. Minor software issues including those affecting the iPhone speakers are likely be remedied with a soft reset.
The standard soft reset or reboot process is carried out through the following steps:
Press and hold the Sleep/Wake button for at least 10 seconds until the red slider appears.

Drag the slider to power off the iPhone completely.

Wait for 30 seconds.

After 30 seconds, press and hold the Sleep/Wake button again until the Apple logo appears.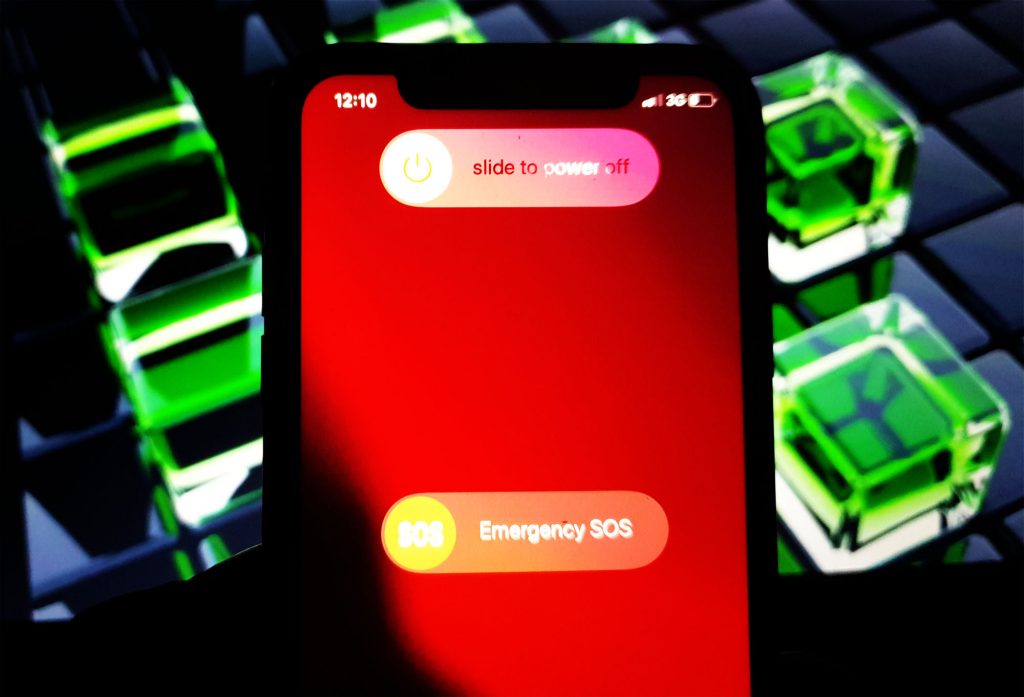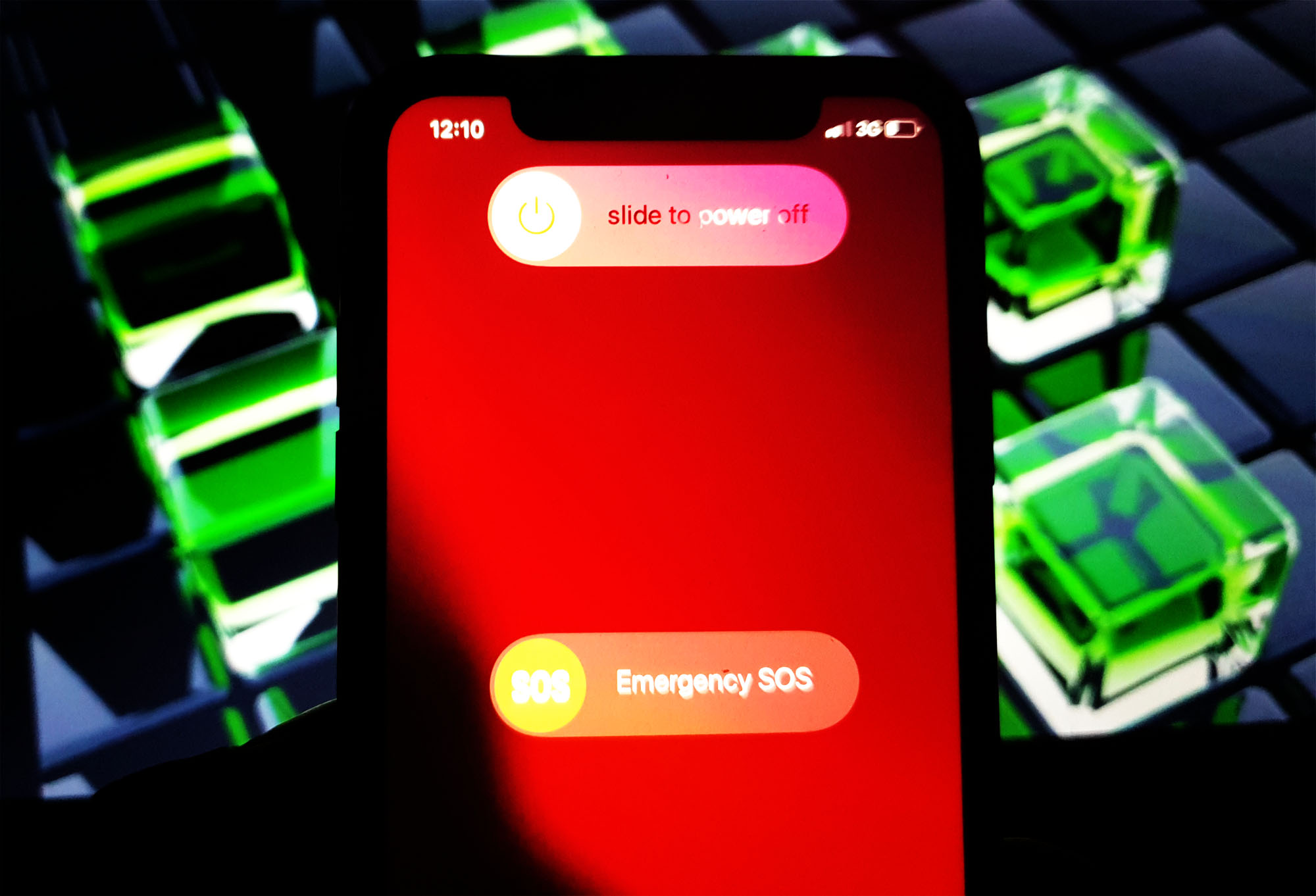 Try to set your iPhone speaker after the reset to find out if the problem has already been resolved. You can use any audio apps or make a phone call using the iPhone speaker.
Third Solution: Check and ensure Bluetooth is not enabled on the iPhone.
If you are trying to deal with no sound problem or not working speaker on the iPhone 6s Plus, make sure that your iPhone is not paired or connected to other Bluetooth-enabled audio devices. There is a higher chance that your iPhone speaker is working fine but you are not hearing any sound from it because it's actually paired or connected to a Bluetooth device and the latter device is the one that's producing sound when using an app that requires sound output.
Usually, you'll see the Bluetooth (B) icon on the status bar of your iPhone when Bluetooth is enabled. However, it is still worth a try to check the iPhone settings now and ensure Bluetooth is not turned on.
You can access and configure Bluetooth settings on the iPhone 6s Plus by going to Settings-> Bluetooth. Make sure that the Bluetooth switch is set to off or toggle the switch, if necessary.
Fourth Solution: Reset all settings to fix static or noisy audio.
This solution is highly recommended if the iPhone speaker starts to show some unwanted or unusual symptoms after making changes to some settings or configuring options for audio outputs. However, you must note that this solution also entails some downsides. All your settings and customized options will be erased in the process. If you don't want to have it that way, you have other option and that is to revert the changes you've made one by one. But then again, the latter option can only become possible if you know exactly of which options have been modified incorrectly. Otherwise, consider the fourth recommended solution.
To reset all settings on your iPhone 6s Plus, go to

Settings-> General-> Reset All Settings.

If prompted, enter the correct passcode for your iPhone. Doing so will let you continue and finish the entire settings reset process.
Once the reset is complete, reboot your iPhone 6s Plus and then test to see if the speakers are already working properly.
Fifth Solution: Update iOS to the latest version.
If you haven't done it already, then you should try updating your iPhone 6s Plus iOS to the latest version available. Should the problem is triggered by a more serious software glitch or system bug, then the update might be able to deal with it. Aside from new and enhanced features, software updates also contain bug fixes including those that are associated with the iPhone speaker. If you suspect that this is what's transpiring on your end, then take your chances and go for an iOS update implementation.
To check for available iOS update for your iPhone 6s Plus, head over to

Settings-> General-> About

section. You will see a notification if a Software Update is available. In order to get the update, select the option to

Download

and

Install

then follow the rest of the onscreen instructions to complete the update installation.
Once the update is completely installed, your iPhone will reboot. Wait until the reboot completes and then try the speakers to see if they're working fine now.
Last resort: Restore iOS to factory defaults.
This should only be considered a last resort, if the speaker problem persists after completing all possible workarounds. Restoring iOS to factory defaults means losing of all your personal contents and information stored in your device. Any bug or corrupted files will also be eradicated. In return, your iPhone settings will be restored to factory defaults and good as new. Should you wish to give it a try, here's what you need to do next.
Back up your iPhone.

Get a computer ready. You can use either Windows or Mac computer for as long as it runs the latest version of iTunes.

Connect your iPhone to the computer using the supplied USB connector or cable.

Open iTunes on the computer.

Wait until iTunes is able to detect or recognize your iPhone 6s Plus.

Navigate to the

Summary

panel on iTunes.

Click the option to

Restore iPhone

.

Confirm action by clicking on

Restore

again.

Wait until the system restore is complete.
Set up your iPhone 6s Plus as new and then test the speakers to see if they are already working properly.
Seek more help to fix static or noisy audio and other speaker problems
If you've done every possible means in an attempt to fix the iPhone 6s Plus static or noisy audio speaker problem but to no avail, then it's time to escalate the problem to your iPhone carrier or Apple Support. Doing so will let them be aware of the problem and have it included in their next priority issues to be fixed in the next iOS update.
However, if calling is not your option then you can just take your device to an authorized service center for hardware assessment and/or repair, if necessary. A physical or liquid damage might be present on the device and thereby inflicting the speakers to become dysfunctional.
Connect with us
We are always willing to help fix your problems with your Apple device. Browse through our existing troubleshooting posts or you may contact us directly by completing this form and hitting the Submit button. Make sure you provide all the necessary information about your phone and the problem so that it would be easier for us to help you.