Constantly losing the signal will result in various issues, most especially if you use your iPhone 13 for texting and calling. Without cellular data, texting won't work; which means, you can neither send nor receive your messages. This goes for both SMS and MMS.
You will also not be able to make and receive phone calls as such a service also relies on your iPhone's connection to the tower. That's why it is very important that you troubleshoot your iPhone as soon as you encounter this problem.
Most of the time, signal issues are due to minor issues with some of the services or the firmware. Which means to say that they can be fixed even by doing the most basic troubleshooting procedures.
Continue reading as this post may be able to help you.
Fixing iPhone 13 Losing Signal
It is important that you try doing a few basic procedures to know if such a problem can be fixed by them. If the signal issues you're currently experiencing is not that serious, perhaps a solution or two can make it work perfectly again.
So try doing the following procedures and see which on works for you:
First solution: Force restart your iPhone 13
In fixing problems that occurred without apparent reason or cause, the first thing that you should do is to refresh the memory of your device. It's because minor glitches can be fixed by a simple reboot.
In this case, however, we want you to do the Forced Restart or soft reset. It's effective and you don't have to worry about your files or data being deleted. Here's how it's done:
Step 1: Quickly press and release the Volume Up button.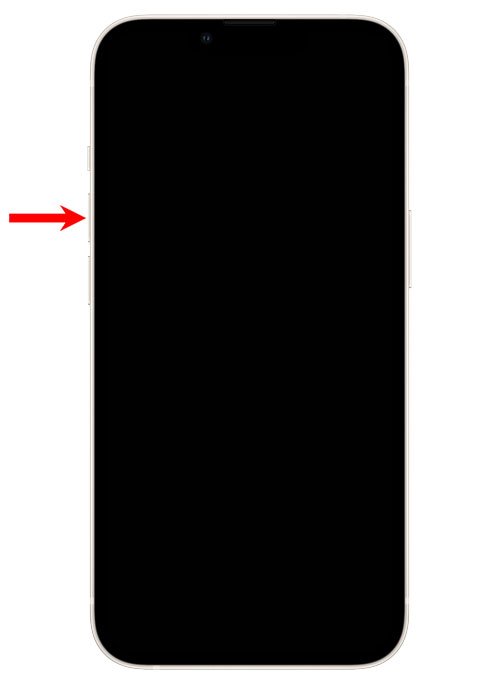 Step 2: Press and quickly release the Volume Down button.
Step 3: Immediately after releasing the Volume button, press and hold the Power key for 8 seconds.
Step 4: When the Apple logo appears, release the power button and allow your iPhone 13 to continue the boot process.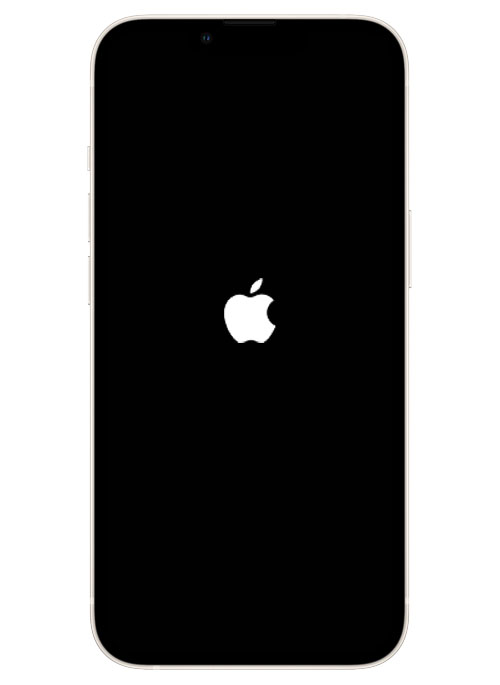 Once your iPhone 13 has finished rebooting, observe it closely to know if it still loses its signal at some point.
Second solution: Update Carrier Settings
Carriers settings get updated every now and then and those settings are pushed wirelessly. In fact, you may have already been prompted to update your carrier settings at some point.
However, there's a manual way to check if there's an available update for your iPhone. Here's how you do that:
Step 1: From the Home screen, open Settings app.
Step 2: Find and tap General.
Step 3: Tap About.
Wait for a few seconds for the prompt to appear. If there isn't any, then it means there's no carrier settings update available, but if there is, then update it.
Aside from that, try enabling the Airplane Mode from the Control Center for a few seconds. Doing so will disable all
Third solution: Reseat the SIM card
If the SIM card is loose, there's a possibility that your iPhone 13 will lose it's signal from time to time. So after doing the first two solutions and your device continues to drop its signal randomly, then perhaps, it's an issue caused by a loosely seated SIM card.
Try to check on it to rule out this possibility. Here's how you do it:
Step 1: Turn off your iPhone completely.
Step 2: Insert the SIM ejector into the small hole on the SIM tray. The SIM tray is found on the side of your iPhone.
Step 3: Gently push the ejector tool until the tray pops out.
Step 4: Remove the SIM card from the tray and inspect it for any signs of damage like liquid traces and scratches. If there's none, place the SIM card back into the tray in the same position and orientation before it was removed.
Step 5: Push the SIM card tray back into the phone until it's locked.
Now wait until your iPhone 13 reads the SIM card. If it can't detect it, then try restarting your device and then observe it closely to know if it still loses its signal. If it still does, then move on to the next solution.
Fourth solution: Reset network settings on iPhone 13
A network settings reset will bring all the wireless communication settings back to their factory defaults. It will disconnect and delete the Wi-Fi network, remove all Bluetooth connections, as well as reset the APN settings back to default.
This procedure is actually pretty effective when it comes to fixing network-related problems. So after doing the previous solutions and the problem isn't fixed, this is what you should do next. Here's how:
Step 1: Launch the Settings app.
Step 2: Tap General.
Step 3: Scroll down and tap Transfer or Reset iPhone.
Step 4: Tap Reset at the bottom of the screen to reveal all the options.
Step 5: Tap the Reset Network Settings option and enter your security lock if prompted.
Step 6: Tap Reset Network Settings at the bottom of the screen to confirm network settings reset.
Your iPhone will reset the network and reboot. After that, try to see if the problem is fixed.
Fifth solution: Factory reset your iPhone 13
Your last resort will be the factory reset. While the previous solutions might be enough to fix a problem like this, there are times when you really have to do reset your iPhone.
However, before doing the reset, make sure to back up your iPhone 13 as you might lose some of the important stuff including your contacts and messages.
When you're ready, follow these steps to reset your device:
Step 1: Go to settings on your iPhone.
Step 2: Tap General.
Step 3: Scroll down and tap Transfer or Reset iPhone.
Step 4: Tap Erase All Content and Settings at the bottom of the screen.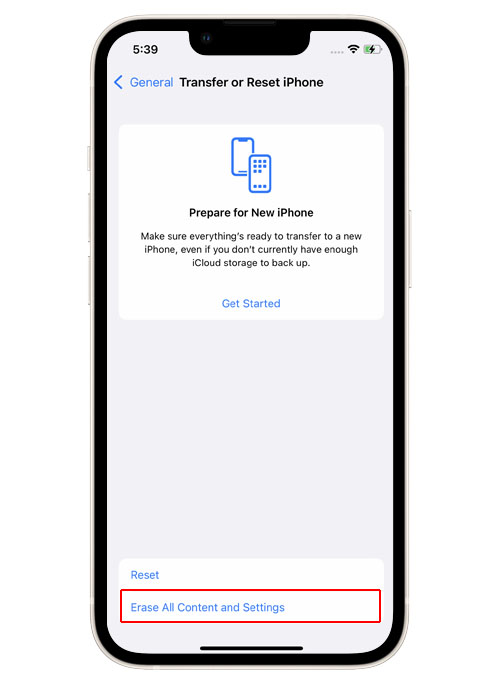 Read the information on the screen as it's important because it tells you which ones will be deleted. You can use the information to backup your data.
Step 5: Tap Continue and then enter your security code if prompted.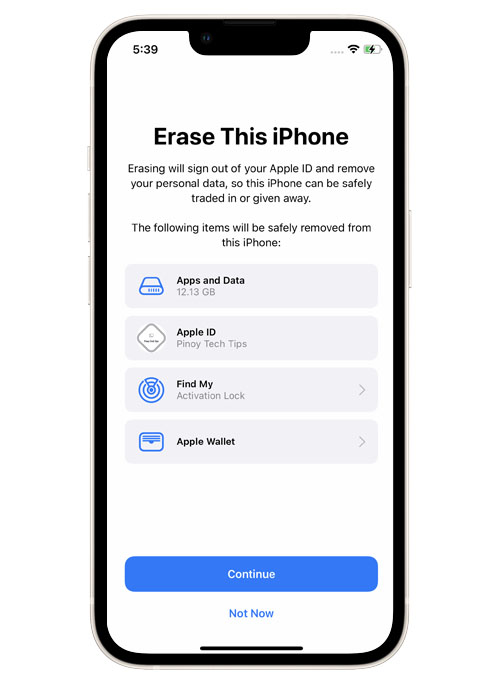 You will then be prompted to turn off the Activation Lock by entering your Apple ID password.
Step 6: Enter your Apple ID password and tap Turn Off at the top-right corner of the screen.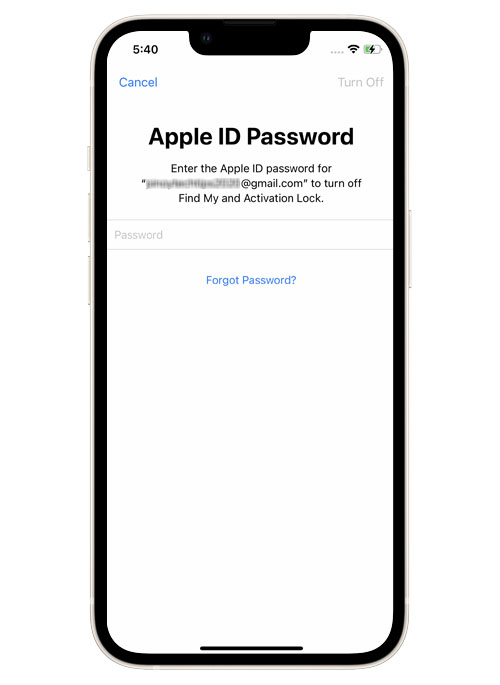 Now follow a few on-screen instructions to proceed with the Factory Reset.
When the reset is complete, set up your iPhone 13 as a new device. If the problem continues to bug you, try calling your service provider or have your iPhone checked.
We hope this troubleshooting guide can help you.