Lags and other performance related issues are common. They occur every now and then but they're not really that serious. In fact, sluggishness can be just due to a minor issue caused by some apps or glitches with the firmware.
More often, closing the app that's causing the problem can fix it. There are also times when you need to refresh the memory of your iPhone to make it run smoothly again.
Aside from that, the iPhone storage is one thing you have to check because if you're running low on storage, odds are that your device no longer have a place to store other files it creates while you're using it.
For example, apps create their own caches while you're using them, not the mention other data it stores on your device's storage.
If your device is running low on storage, then it's normal the it will not be able to perform that well as there's no more space it can use.
Then there's also a possibility that the problem is caused by some settings or other configuration. You also have to rule it out before doing troubleshooting procedures that are more complicated.
Fixing iPhone 13 That's Extremely Laggy
If you're one of the iPhone 13 users that's bugged by this problem, it's important that you try troubleshooting your device first.
You don't need to do some complicated procedures to fix a problem like this.
In fact, you might only need to do a couple of procedures to make your new iPhone 13 work smoothly again.
Here are the things you can do about this problem:
First solution: Close background apps
The first thing you need to do is close the apps that are left suspended in the background. If not closed properly, they will continue to use your device's RAM and CPU as well as storage. If there's a bunch of them running, that might be the reason why your iPhone becomes sluggish. So try doing the following:
Step 1: Swipe up from the bottom of the screen and stop at the middle to view apps that are left running in the background.
Step 2: Swipe up on each background app preview to close them one after another. This is also called background app refresh.
When all recently used apps are closed, try to see if your iPhone still continues to lag because if so, then move on to the next solution.
Second solution: Check the storage
It is also possible that your iPhone 13 is running low on storage and that might be the reason why it started running slowly. You have to check on that before moving on the next solution, and here's how it's done:
Step 1: From the Home screen, look for and tap the Settings app.
Step 2: Find and tap General.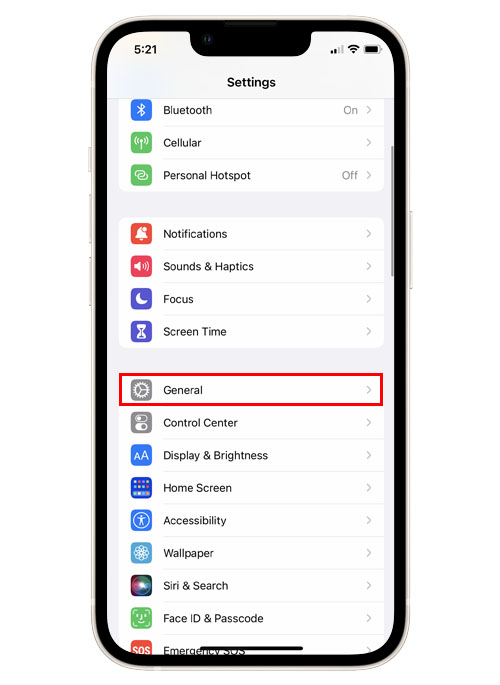 Step 3: Tap iPhone storage.
Now check if your device still has enough free space to accommodate other apps and services. If you only have around 2GB left, then you should uninstall some of your unused apps or delete some of your files to free up some space.
However, if your device still has enough free storage space, then move on to the next solution.
Third solution: Force restart your iPhone 13
Another thing you have to do to try and fix your iPhone 13 that became extremely laggy is the forced restart or a soft reset. it is basically a simulated battery removal that refreshes your iPhone's memory. There are times when this is all you need to do to fix a problem like this. Here's how it's done:
Step 1: Press and quickly release the Volume Up button.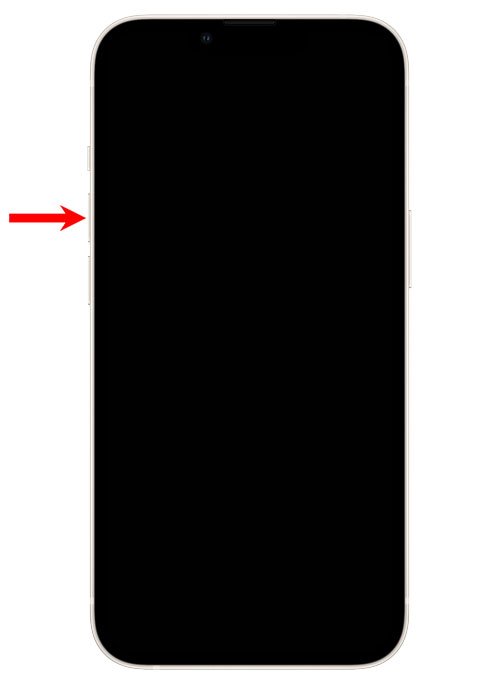 Step 2: Press and release the Volume Down button.
Step 3: Immediately after releasing the Volume Down, press and hold the Power key for 8 seconds.
This will trigger your iPhone 13 to shut down and power back up.
Step 4: When the Apple logo appears on the screen, release the Power button and let your iPhone continue the boot process.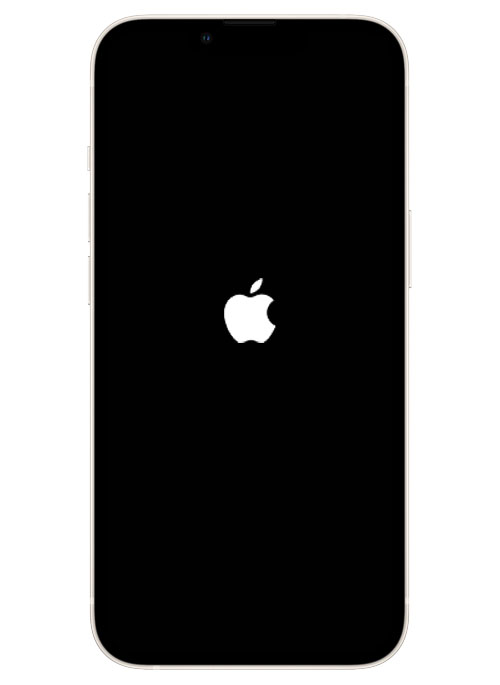 Once your iPhone has finished rebooting, try to see if it's performance has improved. If not, then try the next solution.
Fourth solution: Reset all settings
A slow iPhone can be a sign of an issue with the settings. You might have changed some settings in your device that caused some issues. So reset all the settings without deleting any of your files. Here's how you do that:
Step 1: From the home screen, tap Settings.
Step 2: Tap General.
Step 3: Scroll down and tap Transfer or Reset iPhone.
Step 5: Tap the Reset All Settings option and enter your security lock if prompted.
Step 6: Tap Reset All Settings at the bottom of the screen, and then confirm it by tapping the same option.
After the reboot, try to observe your iPhone to see if its performance has improved. Also, if you're having some network related issues together with the lags and freezes, it's better to reset network settings as well.
Fifth solution: Factory reset your iPhone 13
After doing the previous solutions and your iPhone 13 is still stuck on a laggy performance, then you have no other choice but to do the factory reset.
This will bring everything back to factory default settings as well as delete all your personal files and information. This includes your apps, contacts, messages, etc. So before you actually do the reset, make sure to create a backup of the stuff you don't want to lose.
Once you're ready, follow these steps to reset your device:
Step 1: Return to the Home screen and tap the Settings app.
Step 2: Tap General.
Step 3: Scroll down and tap Transfer or Reset iPhone.
Step 4: Tap the Erase All Content and Settings option at the bottom of the screen.
Read the information on the screen as it's important because it tells you which ones will be deleted. You can use the information to backup your data.
Step 5: Tap Continue and then enter your security code if prompted.
You will then be prompted to turn off the Activation Lock by entering your Apple ID password.
Step 6: Enter your Apple ID password and tap Turn Off at the top-right corner of the screen.
Now follow a few on-screen instructions to proceed with the Factory Reset.
When the reset is complete, set up your iPhone 13 as a new device. It should work properly now that you've reset it.
One thing to do to make sure your device works perfectly all the time is to update iOS or its operating system. Apple regularly rolls out updates to make sure its devices are well-protected and work well. Take advantage of those updates.
Should you continue having performance issues even after an update, then contact Apple support or set up an appointment at the Genius Bar.
We hope that this troubleshooting guide can help you.