The iOS 13 has brought a number of new improvements to the built-in Mail app functions. In fact, the Mail app enhancements in iOS 13 after particularly notable that could make Mail more likely become the new favorite email platform by many. Among the new features added to the Mail app in iOS 13 would include but not limited to multicolored flags, address auto-complete, more font/design options, mute threads capability, extended blocking capabilities and easier navigation. All these are attainable through the latest iOS version. Nonetheless, it's not a guarantee that everyone would end up having a flawless email system transition. And just in case you would bump into some troubles when using the iOS 13 Mail app on your iPhone XS Max, I've mapped out some helpful workarounds for you to refer to. Read on to find out how to deal with iOS 13 email problems and cannot send or receive emails on your iPhone XS Max Mail app.
Before we move on to our troubleshooting, if you are looking for a solution to a different issue, make sure you drop by our troubleshooting page as we've already addressed some of the most common problems reported by our readers. Find issues that are similar to yours and use the solutions we suggested. If you still need our help after that, then feel free to contact us by filling up our iPhone issues questionnaire.
Troubleshooting iOS 13 email problems with the iPhone XS Max Mail app
If the Mail app was working perfectly fine until you updated your iPhone software to iOS 13, then there must be something with the update that ruins the stock email platform and thereby prevents it from processing emails as intended. To eliminate all these software-related culprits, try performing each of these subsequent procedures. Don't forget to create a sample email to send and receive after carrying out each solution to determine if the problem is fixed. Proceed to the next solution, otherwise.
First solution: Quit then restart Mail app.
Apps that are left open or running in the background during a system update will likely end up being corrupted. When this happens, the app will likely be acting up or won't work at all when you load it. To make sure that this isn't what happened to your Mail app, follow these steps to quit and restart the app. Just follow these steps to clear out Mail and other background apps from your iPhone Xs Max:
To get started, touch your finger to the gesture area at the bottom of the screen.

Then swipe up slightly for a few seconds until the multitasking fast app switcher appears.

When you see the app cards or app previews, lift up your finger.

The swipe up on the Mail app card/preview to close the app.
If you see other apps that are left suspended or running in the background, swipe up on each of them to close them all. Doing so will prevent any of these apps from causing conflict with the Mail app functions.
Second solution: Restart/soft reset your iPhone to fix iOS 13 email problems.
System functions can also go rogue from the update and thereby triggers some errors to occur when using third-party and stock email apps. Most of the time, the transpiring errors are just minor and so they can easily be rectified by a system reboot. With that said, reboot or soft reset your iPhone XS Max with these steps:
Press and hold the

Side button

and either

Volume button

for a few seconds and then release when the

Power off

slider appears.

Then, drag the slider to turn your iPhone completely off.

After 30 seconds, press and hold the

Side button

again until the Apple logo appears.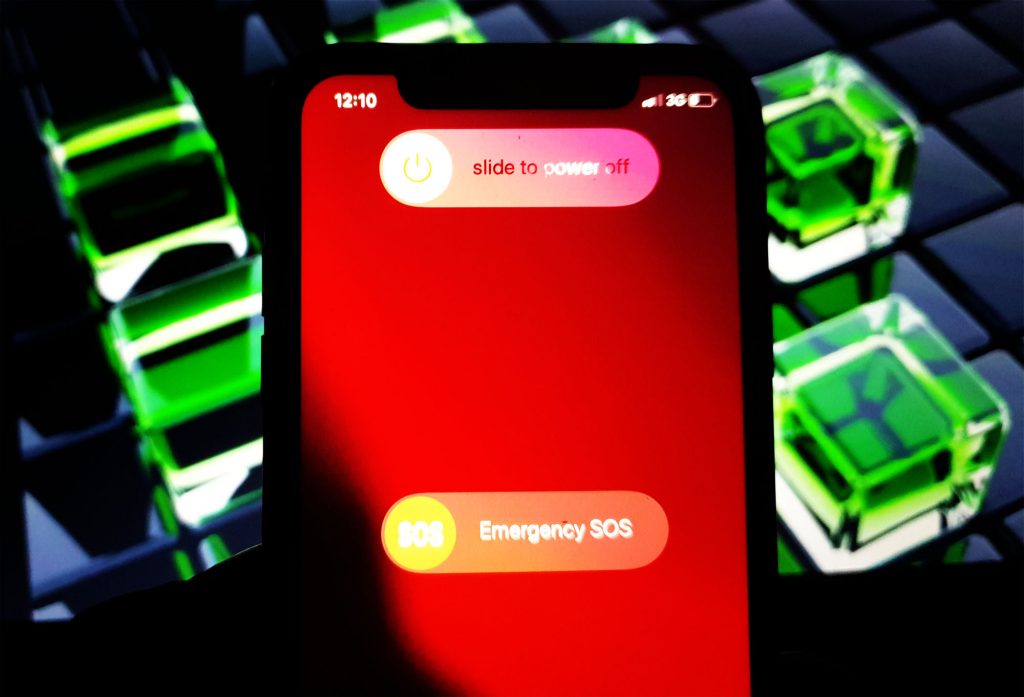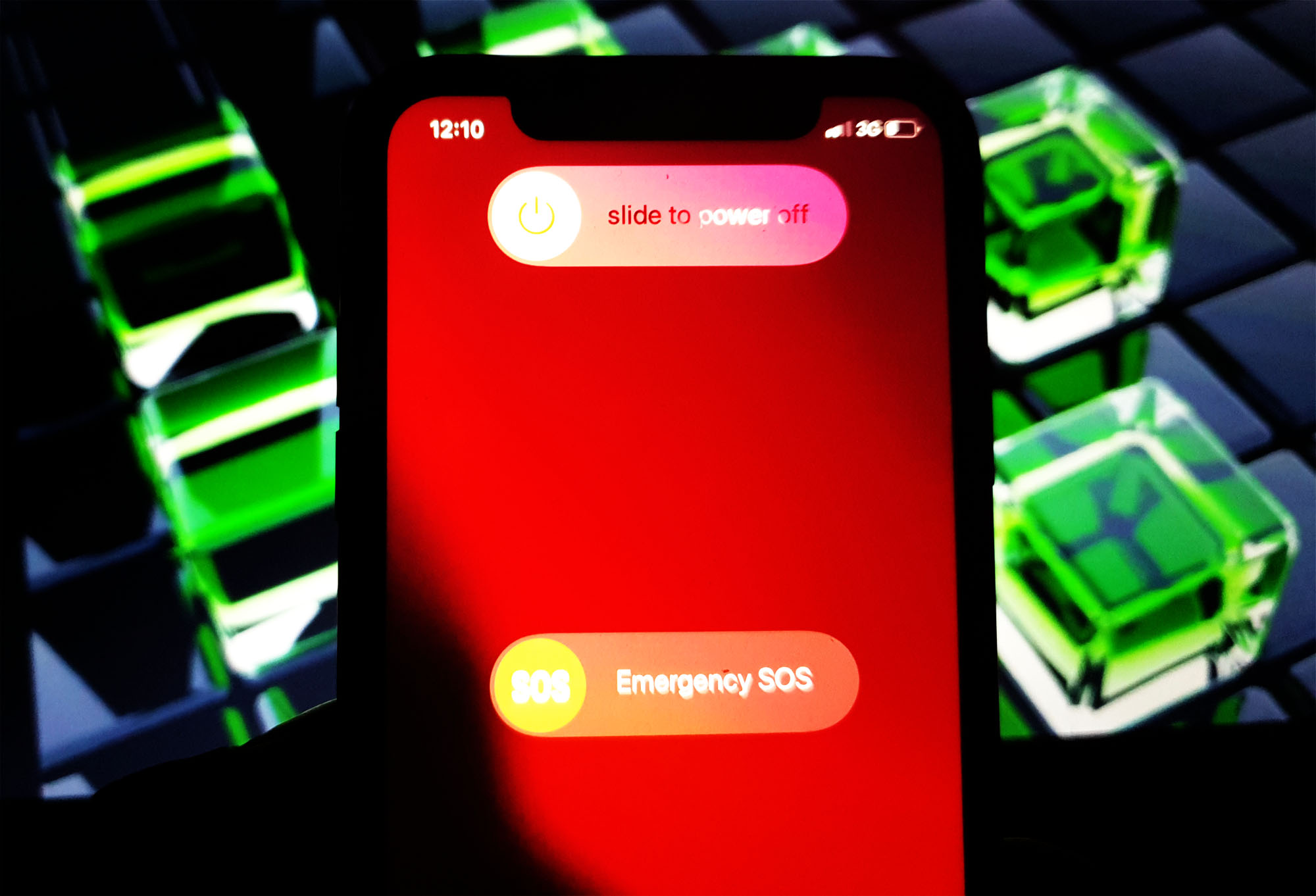 Performing a soft reset in iOS devices is also a way of clearing out cache and junk files from the internal memory. Cache-inflicted errors with the stock Mail app from the recent iOS update are likewise obliterated in the process. No need to back up files from the internal memory because neither will they become adversely affected nor deleted.
Third solution: Refresh your Wi-Fi Internet connection.
Internet problems may also be the main reason why you cannot send and receive emails through the Mail app. The iOS 13 might have contained some minor Internet bugs that crumpled online apps and services including the stock email. To fix this problem, restarting the phone's Wi-Fi feature will likely be able to handle it. Just follow these steps then:
From your Home screen, tap

Settings

.

Select

Wi-Fi

.

Then toggle the switch to turn Wi-Fi off.

After a few seconds, toggle the switch again to turn Wi-Fi back on.
Wait for your phone to reconnect then open the Mail app and create a sample email to send and receive on your own email address.
Another way to turn Wi-Fi off and on is through the Control Center. Just follow these steps:
Pull up the

Control Center

from any screen of your iPhone. To do this, simply swipe down from the top-right of any screen. Be sure to position your finger at the upper-rightmost corner of the screen to show the right of the notch then pull down to open the Control Center.

Then long press on the four icon menu that comprises of Wi-Fi and Bluetooth. 

Finally, long press on the Wi-Ficon/control to disable and then re-enable the phone's wireless feature.
As soon as your phone reconnects, open the Mail app to check its functionality.
Fourth solution: Toggle Airplane Mode on and off.
Another simple trick that effectively eliminates minor errors affecting the phone's wireless functions including email is the so-called Airplane Mode toggle. It works by simultaneously turning the phone's wireless radios off and then back on again. As a result, wireless features and services are refreshed. A lot of people have found wonders through this tweak so might as well consider try it. Here's how it's done:
From your Home screen, tap

Settings

.

Select

Airplane Mode.

Toggle the switch to turn on

Airplane Mode.

Doing so disables your iPhone's wireless radios so as your Wi-Fi internet connection.

While Airplane Mode is enabled, restart/soft reset your iPhone.

Then go back to

Settings-> Airplane Mode

menu.

Toggle the switch to turn Airplane Mode off again.
Wait for your iPhone to regain Wi-Fi signal then enable Wi-Fi to reconnect to your Wi-Fi network and get back online. Once your iPhone is connected, open the Mail app to see if sending and receiving of emails is already working as intended. If it still doesn't work, continue to troubleshoot and eliminate other factors.
Fifth solution: Disable restrictions on your iPhone.
When enabled, restrictions can stop certain apps and features from working on your phone. To make sure that the recent update doesn't put the Mail app under the restricted apps, check and manage your iPhone restrictions. Just follow these steps:
Tap to open the

Settings

app from Home.

Tap on

Screen Time.

Scroll to

Content & Privacy Restrictions.

Then toggle the switch to turn restrictions off. Doing so will lift all restrictions on your iPhone XS Max and thus allows all apps and system services to run or work as they should.
If you're concerned about privacy, then you can keep contents & privacy restrictions enabled but be sure to set exceptions to allow Mail app to work.
Sixth solution: Reset network settings on your iPhone.
Network-related issues can directly affect online services including Mail. If your iPhone is experiencing random internet problems after the recent iOS update, chances are that the update contains some network bugs. In order to fix the problem, eliminate network bugs and errors by resetting the network settings on your iPhone XS Max. Just follow these steps whenever you're ready:
Open the

Settings

app from the

Home

screen. 

Tap

General

.

Scroll down to and then select

Reset

. 

Tap the

Reset Network Settings

option. This will erase all your current network configurations including saved Bluetooth devices, Wi-Fi networks, APNs, and other relevant information. Any associated errors will also be rectified in the process.

Enter your device passcode if prompted.

Then tap to confirm network settings reset.
Let your phone finished resetting and then restarts when done. As soon as it boots up, go back to Settings to enable Wi-Fi again and to get back online. By then you can try sending and receiving a sample email to your own email address that's setup on the Mail app and then see if it works. If you still cannot send and receive emails, then it's time to consider erasing your device.
Last resort: Erase your iPhone and restore its factory default settings.
The recent iOS 13 update might have brought some complex system errors that ruined the Mail app system on your device. Since none of the previous methods is able to solve the problem, a factory reset or master reset on your iPhone Xs Max is likely needed. Doing so will erase everything from your device including major Mail system errors brought by the recent update. If you wish to proceed, back up all your files to iCloud and make sure that your iPhone is connected to the Internet. Sufficient battery life is also needed to complete the entire reset process without any unexpected power interruptions. Just follow these steps to proceed:
Go to your Home screen then tap to open the

Settings

app.

Tap

General

.

Scroll down to and then select

Reset

. 

Tap on the option to

Erase all content and settings.

Enter your device passcode if prompted.

Then tap to confirm factory settings reset on your iPhone.
When the reset is finished, all system settings are restored to defaults. This denotes the need to re-enable features that are disabled by default so you can use them again on your phone. Reconnect to your iPhone to Wi-Fi and set up your email account as new. You can use the email setup wizard to use automatic settings for incoming and outgoing servers, email port numbers and the like.
Still getting iOS 13 email problems or cannot send and receive emails on your iPhone XS Max?
In the case where the iOS 13 email bug is too complex that none of the applicable workarounds is able to resolve the problem, restoring your iPhone from a previous iOS version can be considered as the ultimate solution. This of course, is only temporary while waiting for Apple to roll out a follow-up software version containing the required fix patch. 
To restore your iPhone from a previous backup, you will need to use iTunes on your computer. So better get your equipment ready and use iTunes to restore and resolve the iOS 13 email problem on your iPhone XS Max. Be sure to use the latest version of iTunes app to bumping into system conflicts while restoring your iOS device.
You can also try using alternative solutions like third-party iOS repair software to fix iOS 13 email problems on your device. These tools can be downloaded and installed on a compatible Windows PC or Mac computer. After downloading and installing the software, run it and use its integrated commands and controls to start repairing your iPhone XS Max.
Connect with us
We are committed to helping our readers fix the problems with their phones as well as learn how to properly use their devices. So, if you have other issues, you may visit our troubleshooting page so you can check by yourself the articles we've already published that contain solutions to common problems. Also, we do create videos to demonstrate how things are done on your phone. Visit our Youtube Channel and please subscribe to it. Thanks.