This post will walk you through deleting auto-correct words including custom or personalized texts and phrases using a built-in keyboard reset option on the new Apple iPhone 13 device. Here's how to reset keyboard dictionary on iPhone 13 in iOS 15.2.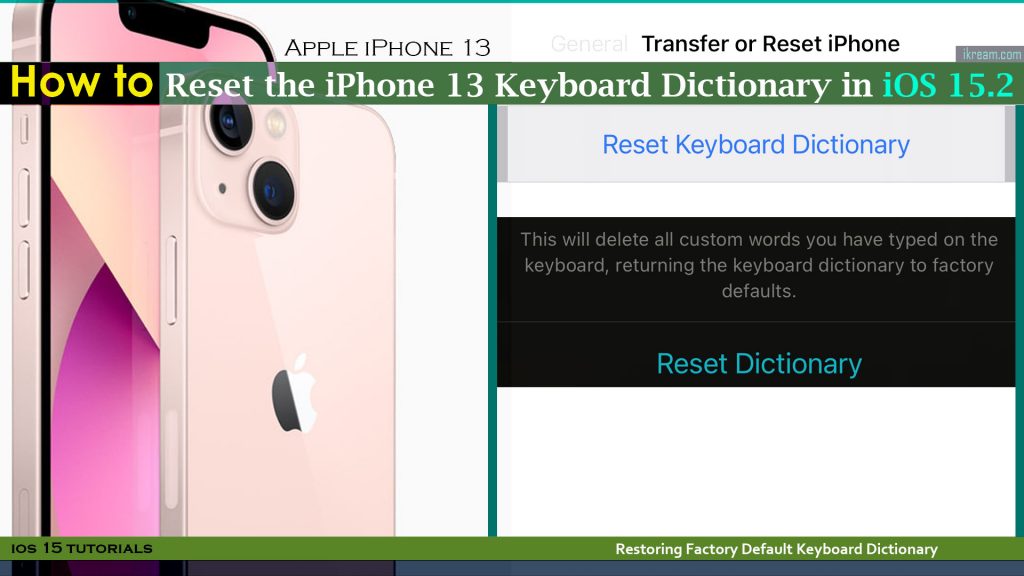 iOS 15 Keyboard Dictionary Reset
Recent iOS devices have different types of reset options that users can utilize whenever the need to revert back default values and settings arise.
In iOS 15 and later devices, built-in reset options include location & privacy reset, home screen layout reset, keyboard dictionary, network settings and all settings reset.
Tackled in this quick tutorial is the reset keyboard dictionary on an iPhone 13.
This reset works by erasing all words that have been added and saved in the preloaded keyboard dictionary app. As a result, added words including custom texts and phrases you've entered in the keyboard will no longer be auto-corrected from predictive text.
If you're not yet familiar with the iOS 15 interface and need some input on how to carry out this reset on your new iPhone, I've mapped out the actual steps as personal reference.
Easy Steps to Reset Keyboard Dictionary on iPhone 13 in iOS 15.2
These steps are also applicable when performing a keyboard dictionary reset on other iPhones that have the same iOS version with the Apple iPhone 13 series.
Actual screens and menu options may vary between device models and wireless service providers, so some slight difference on individual device interfaces may be present.
Feel free to start whenever you're all set to configure your iPhone settings.
Step 1: Open the Settings app by tapping on the Settings icon from the Home screen of your iPhone.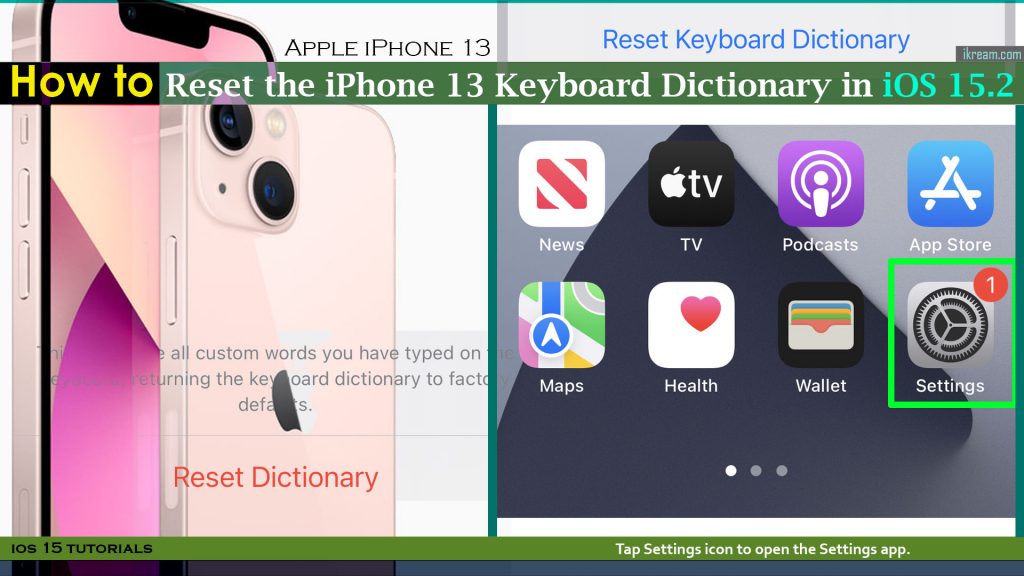 Step 2: While on the Settings app menu, scroll to find and then tap General.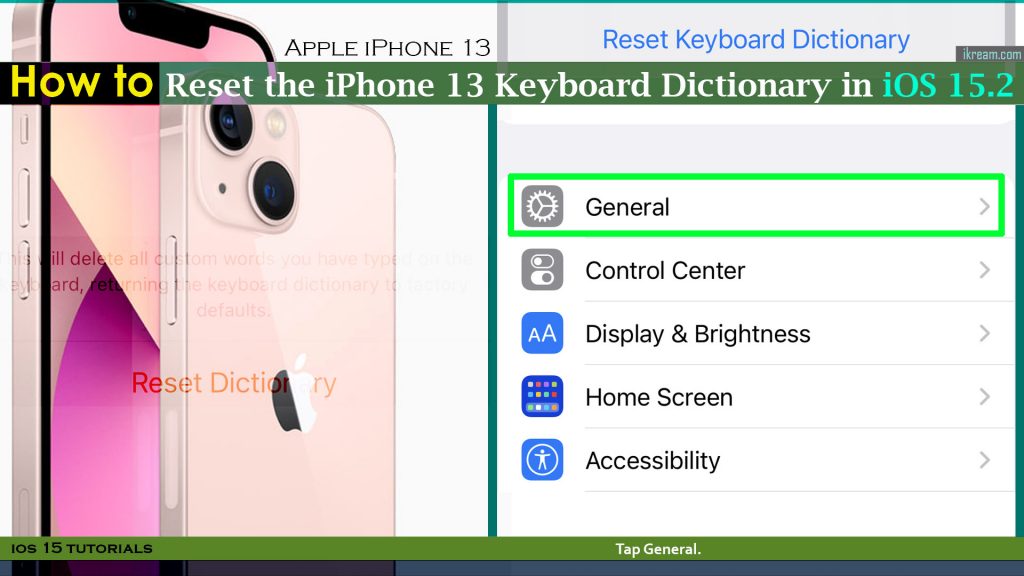 Another menu opens, prompting a list of general management features.
Step 3: Scroll down to the bottom section and then tap Transfer or Reset iPhone. This is the newest option added in the iOS 15 General settings menu.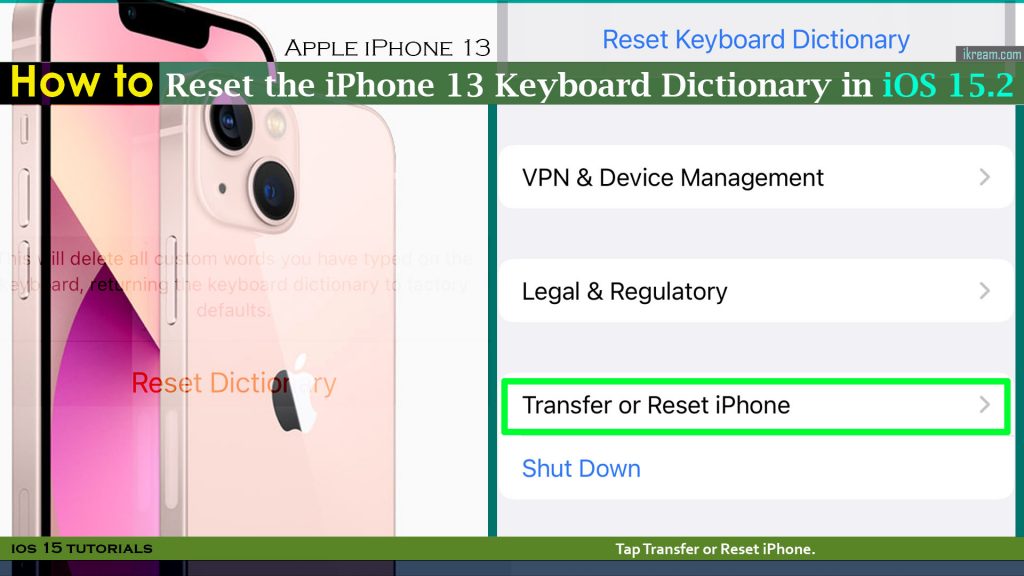 Step 4: On the succeeding menu, tap Reset to continue. A list of all reset options will be displayed next.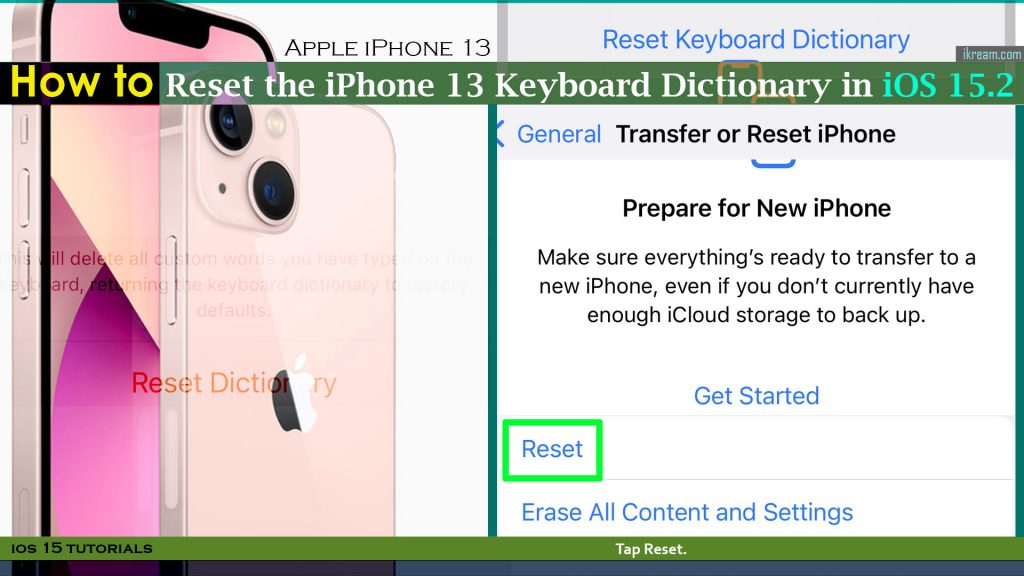 Step 5: Find and then tap Reset Keyboard Dictionary.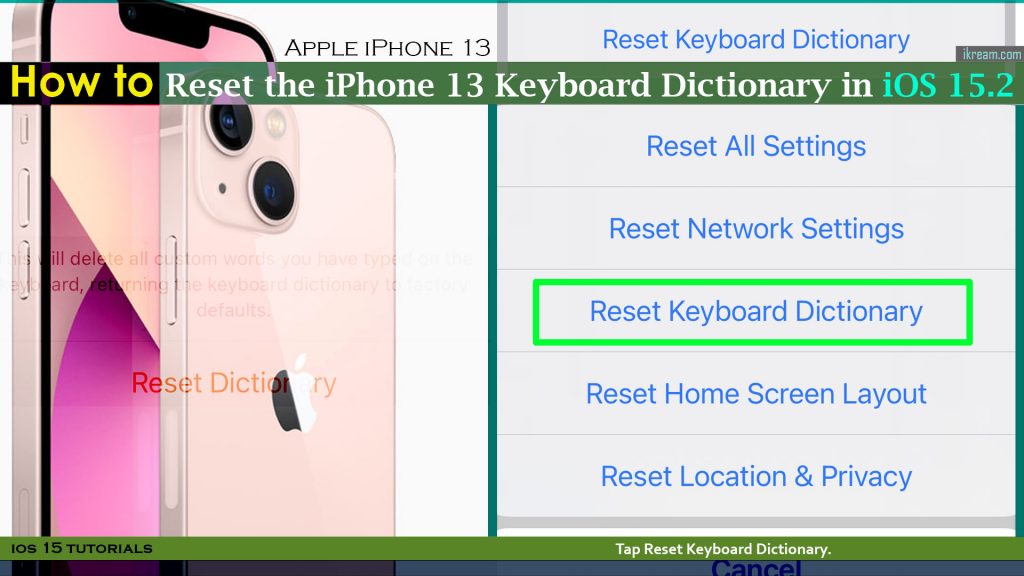 Step 6: Read and review the pop-up message and then tap Reset Dictionary to confirm.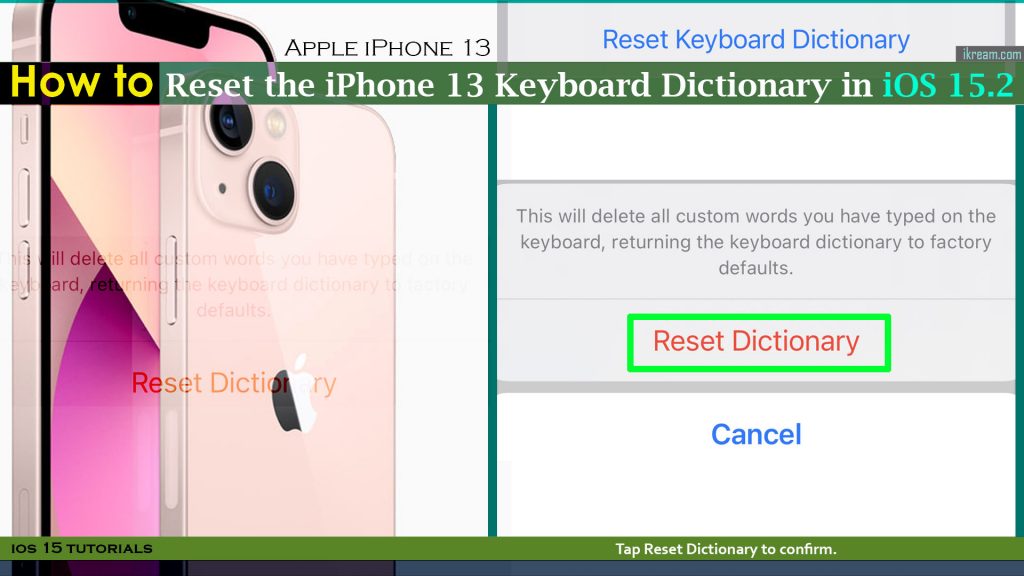 All custom words you have typed on the keyboard will then be deleted and the keyboard dictionary will return to factory defaults.
When to Reset Keyboard Dictionary on your iPhone?
New iOS devices do come with auto-correction and predictive text features that make typing with the built-in keyboard app faster than before.
Auto-correction works by checking the spelling of every word you type using the keyboard dictionary. When a misspelled word is detected, it automatically corrects the word. To use the auto-correct suggestion, all you have to do is tap on it.
Aside from auto-correct, predictive text is also available, allowing you to write and complete entire sentences with just a few taps.
When enabled, predictive text will prompt you with choices for words and phrases you'd probably type next based on your previous conversations, writing styles and website accesses.
There is also an option for you to set up text replacement so you can use shortcuts to replace longer phrases. So when you enter a shortcut or abbreviation in the text field, the phrase replaces it automatically.
If you think all these auto-corrections, predictive texts and text replacements are already causing you trouble when typing texts or messages with the stock iOS keyboard app, then that's when you should consider reverting back the default settings. This is when resetting the iPhone 13 keyboard dictionary comes in handy.
Fixing iOS 15 Keyboard Glitches with a Keyboard Reset
Performing this reset is also deemed a potential solution to random errors with the iOS keyboard application including delayed text inputs, lags, freezes, and loading issues.
And that's all about resetting the keyboard dictionary on the Apple iPhone 13 in iOS 15.2.
Please keep posted for more comprehensive iOS tutorials and troubleshooting guides on this site. Or you can check out this YouTube channel to view more comprehensive tutorial and troubleshooting videos including recent iOS devices.
You Might Also Want To Read: