There are times when you get stuck on a phone call with someone and then somebody from your family or circle of friends call you. Instead of dropping the second call and giving the caller the "busy" tone, he/she will be placed in a queue so that by the time you're finished with your first call, you'll be able to connect to the second one.
That's just one of the many advantages of the iPhone call waiting feature, which is, by the way, disabled by default, especially if you're on a prepaid plan.
Needless to say, if you don't want to miss important calls (like when you're waiting for job interview or a client), then you should enable the call waiting feature on your iPhone 13. People who have important things to discuss with you are willing to wait for a minute or two.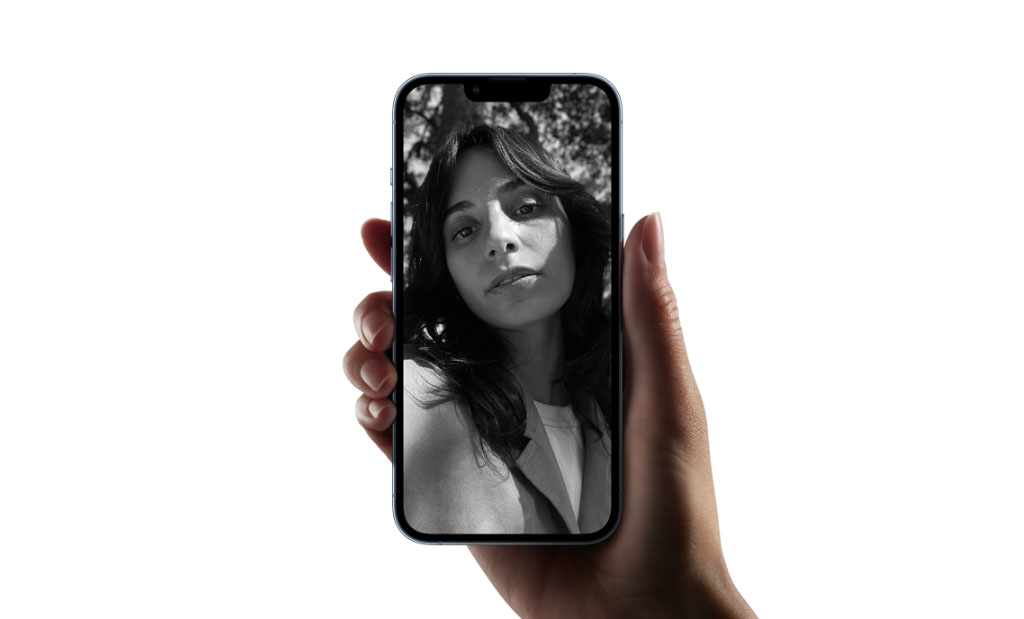 Apple, to make sure that you don't miss a call, will prompt you with two discreet tones. It means that there's a call waiting in the queue. But what makes it more practical is that you can actually place the ongoing call on hold and then cater the one that you just received.
It's easier to switch between calls but such a feature will only work if the call waiting feature is enabled.
Enable Call Waiting on Apple iPhone 13
When enabled, there are actually a some things you can enjoy without worrying too much. For instance, it helps you avoid missing important calls and you can see directly on the iPhone display who's calling. So if it's an unwanted person trying to call you, you can just leave him/her in the queue or simply reject the call.
For iPhone 13 units that may have come with a plan, the call waiting feature might be disabled. Which means you cannot enable it by yourself. In such a case, you will have to call your carrier and inquire about such a feature as it's just very practical having it if you own an iPhone. But more often than not, the call waiting feature is often free together with call forwarding.
Now here's how you enable the call waiting feature on your iPhone 13:
Step 1: First, unlock your iPhone to access the Home screen. While on the Home screen, tap the Settings icon. Doing so will load up the main settings menu on the next display.
Step 2: From the top of the settings menu, scroll down to locate and then tap Phone.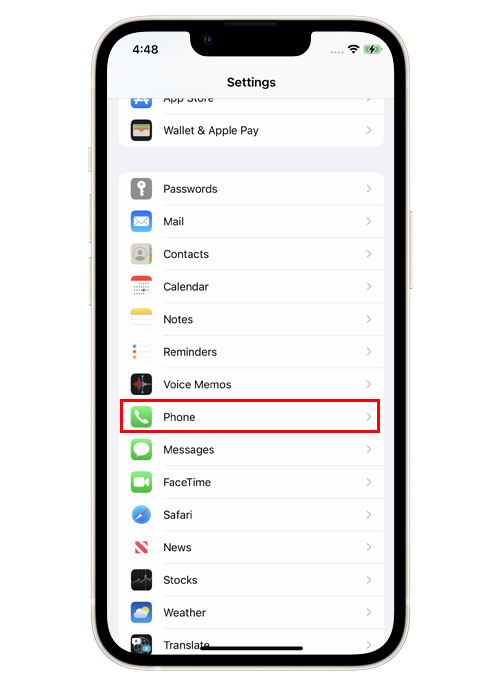 The Phone app settings menu will load up on the next display. Here, you will see relevant settings and features you can use and manage.
Step 3: Scroll down to the CALLS section. Then, tap Call Waiting.
Another screen opens with the Call Waiting switch. If the switch is grayed out, it means that the feature is turned off or disabled.
Step 4: To enable the feature, just tap to turn on the switch next to Call Waiting.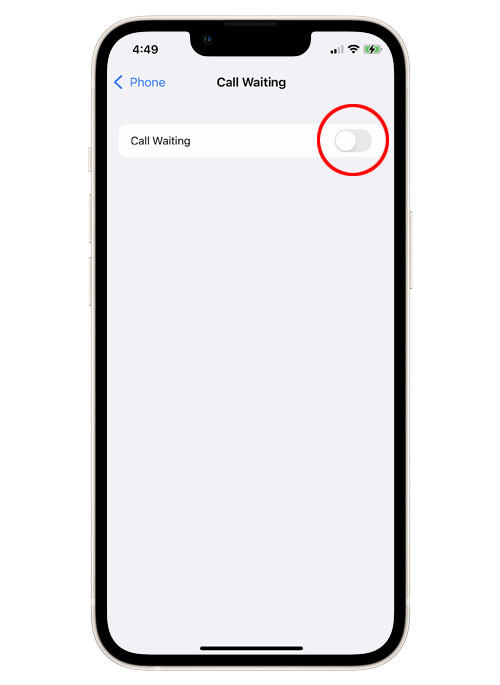 The Call Waiting switch will then turn green. That means that the feature is already activated on your device.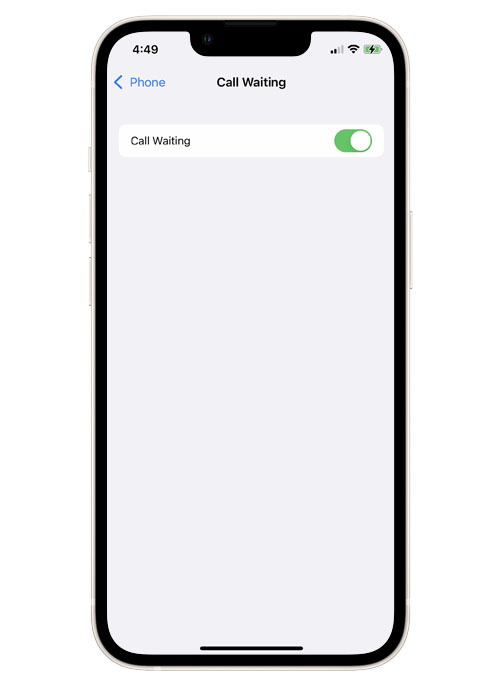 For users who might be looking for the call forwarding feature, go back to the previous screen and you'll see that feature. It's right above the Call Waiting option.
Disabled Call Waiting Feature
Some users might have a greyed out or disable call waiting switch. If it's the case with your iPhone 13, then it means that the feature might only be enabled by calling your service provider.
While we know that such a feature is practical and very important, some carriers might have opted to disable it by default so that they can charge their customers just to have enabled.
We hope that this post can help you one way or the other.