Want to stay on top of local police and emergency activity? Police scanner apps allow you to listen in to police, fire department, EMS, and other public service radio communications. With a quality scanner app, you can monitor what's happening in your area to stay safe and informed.
In this comprehensive guide, we'll highlight the top police scanner apps available and provide tips for getting the most out of them. Read on to find the best app for your needs.
Why Use a Police Scanner App?
Police scanner apps offer several benefits:
Monitor emergency situations and crime in your neighborhood. By listening to scanner traffic, you can learn about local incidents and threats. This allows you to take precautions if needed.
Stay updated on major events like protests or natural disasters. Scanner apps provide real-time information from first responders and officials managing the situation.
Satisfy your curiosity about local happenings. Ever wonder what that police helicopter is doing circling above your house? A scanner app can tell you what's going on.
Get traffic updates. Many scanner apps also include transportation authority radio channels that provide updates on congestion, accidents, and other travel issues.
Listen to a wide range of public service channels including fire, EMS, public works, transit, and more. Go beyond just the police bands.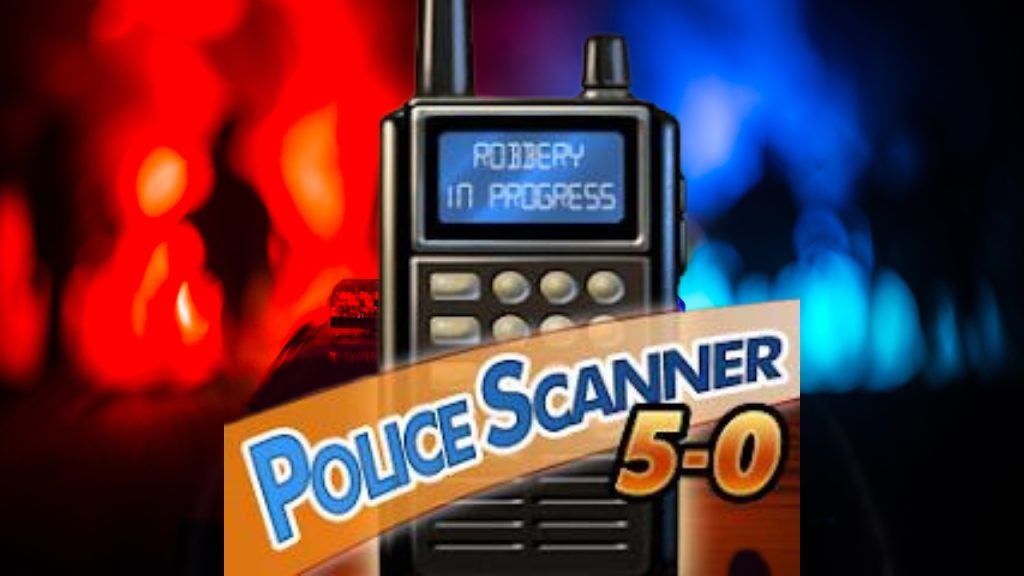 Factors to Consider When Choosing an App
With dozens of scanner apps available, it can be tough deciding which one to use. Here are key factors to evaluate:
Number of Channels – Look for an app with an extensive channel directory, including both local and national streams. The more channels, the better coverage you'll get.
Audio Quality – Ensure the app provides clear, high-quality audio streams without buffering or drops. Read reviews to check on audio performance.
Features – Top apps allow you to favorite channels, set alerts, record audio, listen to archived recordings, and more. The best ones even transcribe audio to text.
Price – Most scanner apps are free with ads and offer paid ad-free versions. Expect to pay $3 to $10 monthly for premium features and access.
Platforms – Make sure the app is compatible with your smartphone OS (Android or iOS). Some also offer desktop apps for Windows and Mac.
Location Filtering – The ability to filter channels by location or proximity is extremely useful to focus on your local area.
The Top 7 Police Scanner Apps of 2023
Based on the criteria above, these seven apps provide the best police and emergency scanner listening experience:
With over 12,000 channels covering North America, Broadcastify is a top pick. Listen live or check archived feeds going back days or weeks. Create custom favorites and get email alerts when desired channels are active. The interface is clean, intuitive, and free of clutter. Broadcastify really shines with consistently high-quality streams and numerous customization options. Apps available for iOS, Android, Windows, and Mac.
Scanner Radio gives you access to over 7,000 live scanner streams from around the world. Easily find channels near your location and get notifications when major events are happening. Collect channels in custom favorites lists for quick access later. Includes a 10-code glossary and robust search/filtering to pinpoint channels. Scanner Radio is free with ads or $9.99 monthly for ad-free pro version.
Police Scanner + stands out with its stylish, space-themed interface. Listen live or record scanner audio to play back later. Set sleep timers and alerts for favorite channels. Includes police, fire, EMS, railroad, and hurricane channels. The free version has ads while the $4.99 Pro upgrade removes ads and unlocks additional features. iOS only.
5-0 Radio provides a huge selection of global scanner streams. Create favorites, get alerts, listen to archived recordings, and more. Includes a 10-code reference and department/county browser. The free version has ads while a one-time $4.99 payment unlocks the Pro edition. Covering iOS, Android, and Windows.
Simply named but full-featured, Police Scanner makes it easy to find local scanner streams or browse by top/recent channels. Timer and sleep functions enable you to automatically stop playback. Walkie-talkie feature lets you communicate with other users (be respectful!). Ad-supported free version or $39.99 yearly for Pro upgrade.
While not technically a scanner app, Citizen uses crowdsourced data and radio traffic to provide real-time alerts and live video streams of local incidents. Get a mix of official alerts, witness reports, and user-submitted clips. An essential app for staying aware of what's happening nearby. Free for iOS and Android.
Despite a no-frills design, Police Scanner X performs solidly with thousands of streams. Includes standard scanner app features like favorites, alerts, and archives. While the free version has ads, a $2.99 weekly subscription provides an ad-free experience. Covers iOS and Android.
Tips for Getting the Most from Your Police Scanner App
To use your scanner app most effectively, keep these tips in mind:
Turn on notifications and alerts – This allows your app to let you know about major incidents or activity on your priority channels.
Create a Favorites list – Add the 10-15 channels you care about most to your Favorites so you can quickly access them.
Use headphones – For privacy and best clarity, use earbuds or headphones when listening to scanner streams.
Adjust audio filters – Most apps include settings to boost or reduce audio elements like voice, background noise, bass, and treble.
Record important communications – If you hear something crucial, use the record feature to save the audio clip so you can relisten later or share.
Search channels by keyword – When hunting for a specific department or agency channel, use the app's search bar to quickly find it.
Turn off less useful streams – Disable channels like retail store security that clutter your feed with useless chatter. Focus on priority public service channels.
Upgrade to premium – If you find yourself relying heavily on a scanner app, the small monthly fee for the ad-free pro version is worth it.
Be a Responsible Scanner App User
While scanner apps provide a public service, remember to use your app judiciously:
Don't interfere or impersonate – Never transmit on public safety frequencies or try to impersonate first responders. This can carry stiff penalties.
Avoid dangerous situations – Don't use scanner info to insert yourself into high-risk police or fire scenes. Let professionals do their jobs.
Keep personal chatter private – Be aware that scanners pick up cell phones if you're near an active scene. Keep calls and conversations discreet.
Stay Informed with a Police Scanner App
Scanner apps grant transparency into your community and help you stay in the know. Whether you want to monitor local protests or just see what police are up to on your block, a quality scanner app should be in every concerned citizen's toolbox. Follow our tips to find the best app and use it effectively. With some setup, you'll be plugged into critical real-time public safety info.