First person shooter (FPS) games are some of the most thrilling and engaging games you can play on mobile. Getting to see the action directly through your character's eyes gives an immersive experience and intense gameplay.
---
At A Glance:

7 Best First-Person Shooter (FPS) Games for iPhone or iPad in 2020
---
* If you buy through links on our site, we may earn an affiliate commission. For more details, please visit our Privacy policy page.
If you love action-packed shooters, you're in luck – iOS has some of the best FPS games available on mobile. I've rounded up the top 10 best iOS FPS games for iPhone and iPad in 2023 based on popularity, ratings, gameplay and overall quality. Let's dive in!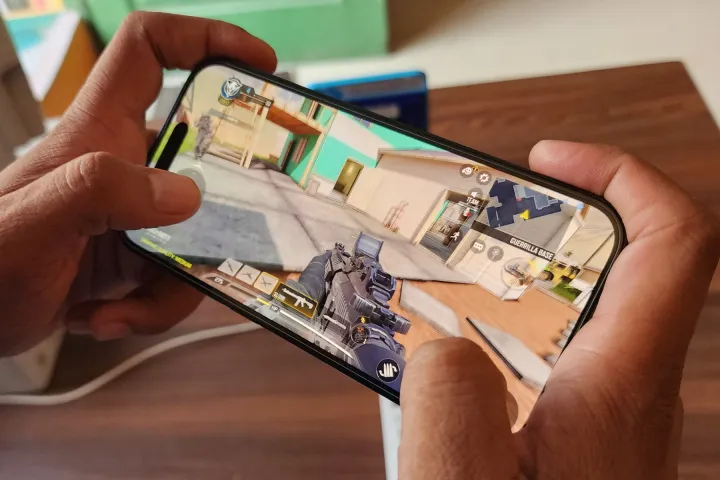 10 Best iOS FPS Games for iPhone and iPad in 2023
1. Call of Duty: Mobile
Call of Duty is one of the biggest FPS franchises ever, and now you can play it right on your iPhone or iPad with Call of Duty: Mobile. This game packs the full Call of Duty experience into the palm of your hand with classic maps, modes and characters from across the series.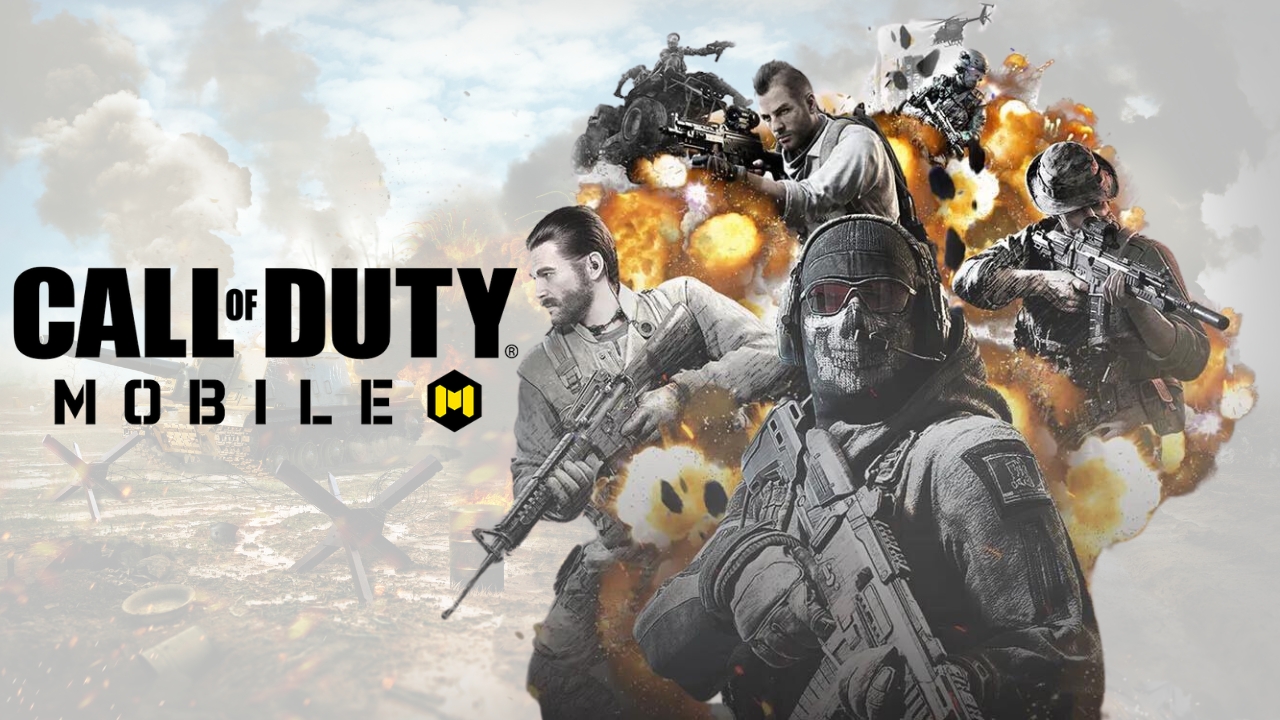 Battle it out in team deathmatch, frontline, free for all and more. The graphics and gameplay rival its console counterparts, with smooth performance and easy to grasp touch controls. There's also a battle royale mode that pits you against 99 other players. Overall this is one of the most polished and full-featured FPS games on iOS.
2. PUBG Mobile
PUBG Mobile pioneered the battle royale genre on mobile with its massive 100 player matches. This FPS drops you onto an island where you scavenge for weapons and engage in an epic last-man-standing shootout. With realistic ballistics and destructible environments, PUBG Mobile offers an immersive and intense survival experience.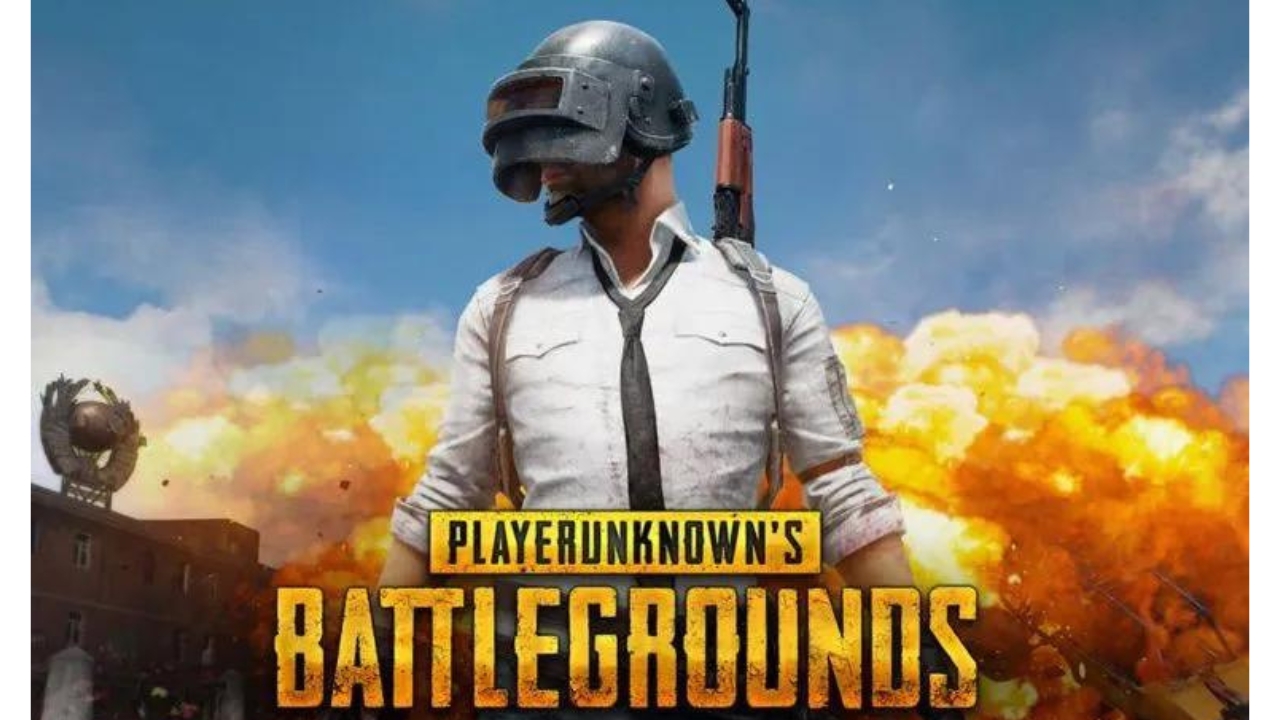 Various maps and gameplay modes will keep you engaged for hours of battle royale mayhem. The iOS version is also highly optimized with customizable controls and voice chat so you can squad up with friends. If you want to play one of the most popular FPS games out there, PUBG Mobile is a must.
3. Modern Combat 5
For a robust single player campaign filled with swarms of enemies and over the top set pieces, check out Modern Combat 5. This FPS provides Hollywood blockbuster quality storytelling and non-stop action as you gun your way through missions around the world.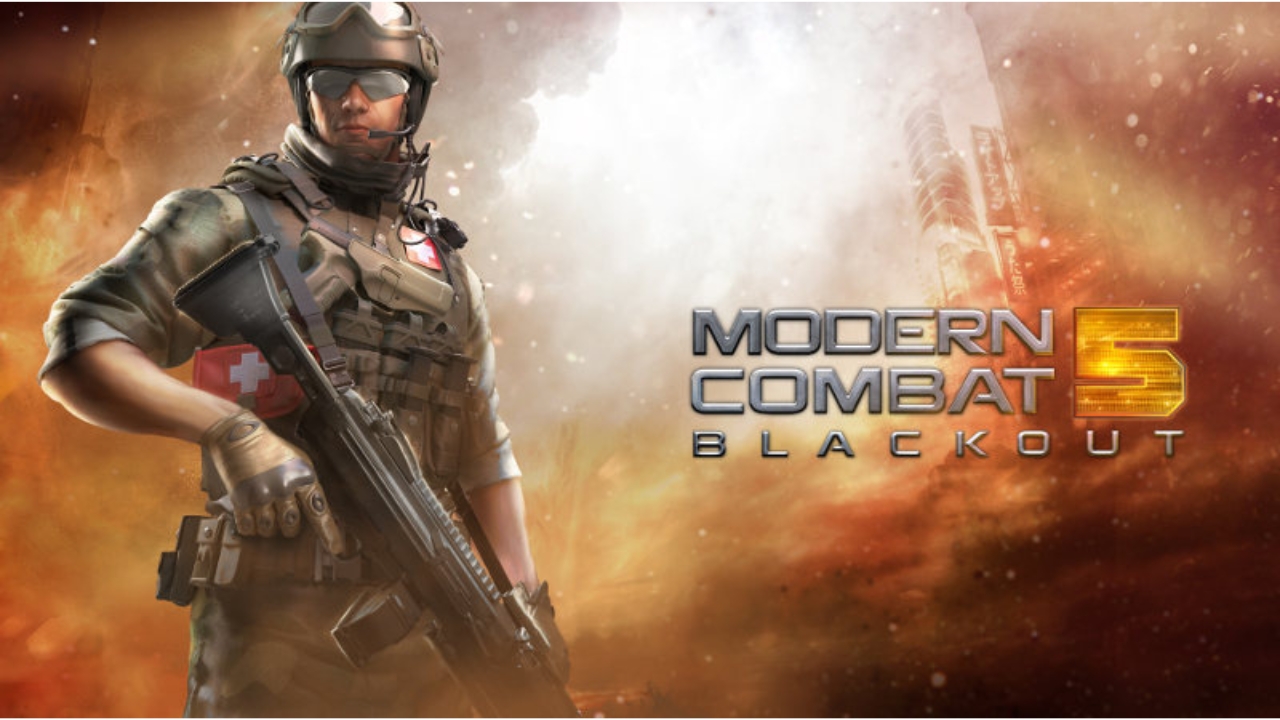 With 12 action-packed levels across various exotic locales, you'll fight off helicopters, drones, tanks and more with a vast arsenal of specialized weapons. The game also shines in multiplayer with team deathmatches, capture the flag, race modes and more to test your FPS skills against others. Top notch graphics and easy to grasp touchscreen controls round out this iOS shooter.
4. Shadowgun Legends
Shadowgun Legends is an online shooter focused on co-op play against waves of enemies. Teaming up with friends, you can take on over 200 story missions across 4 unique planets brimming with alien creatures and mechanoids. It blends RPG progression with FPS action for a distinctive and engaging mobile experience.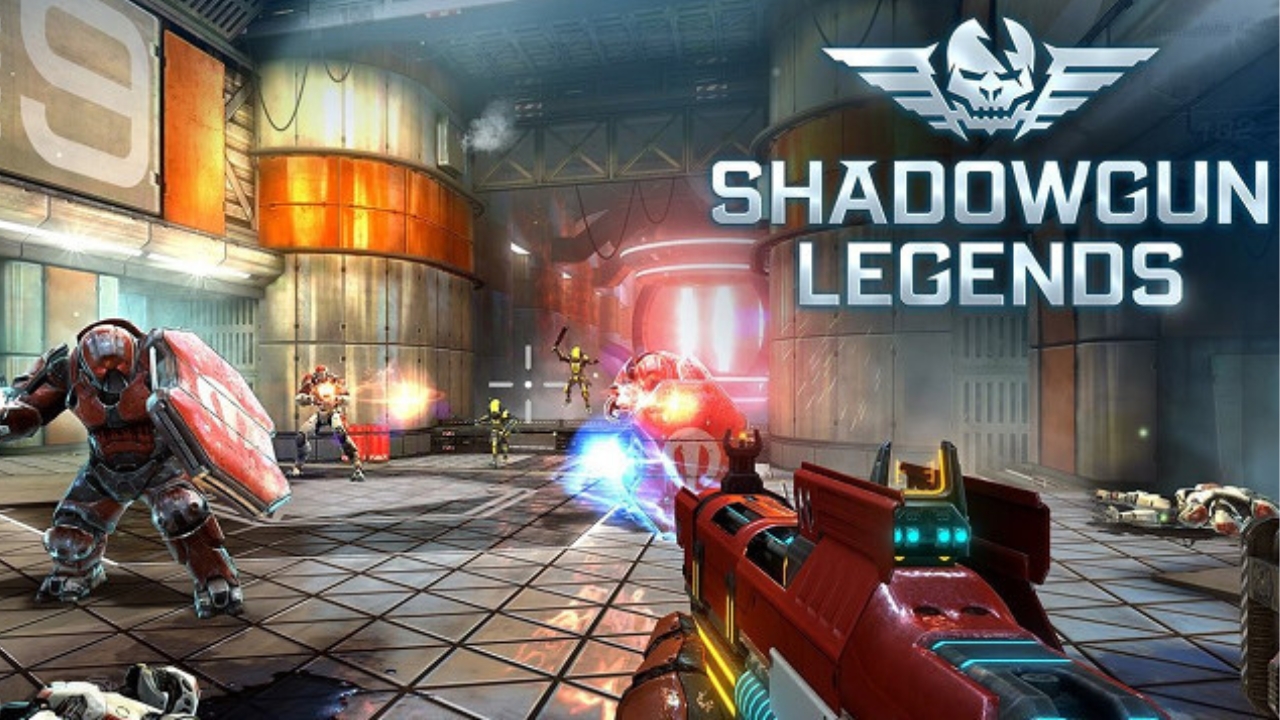 You can customize your character with different classes that modify gameplay. The game is bolstered by great graphics, hundreds of weapons to unlock and collect, and intense boss battles. Whether playing solo or with others, Shadowgun Legends offers an excellent shooter adventure.
5. Dead Trigger 2
Fend off the zombie apocalypse in Dead Trigger 2, a polished and graphically impressive first person shooter. With 33 sprawling levels and over 600 combat scenarios, you'll blast through endless swarms of zombies with a massive arsenal of upgradable weapons.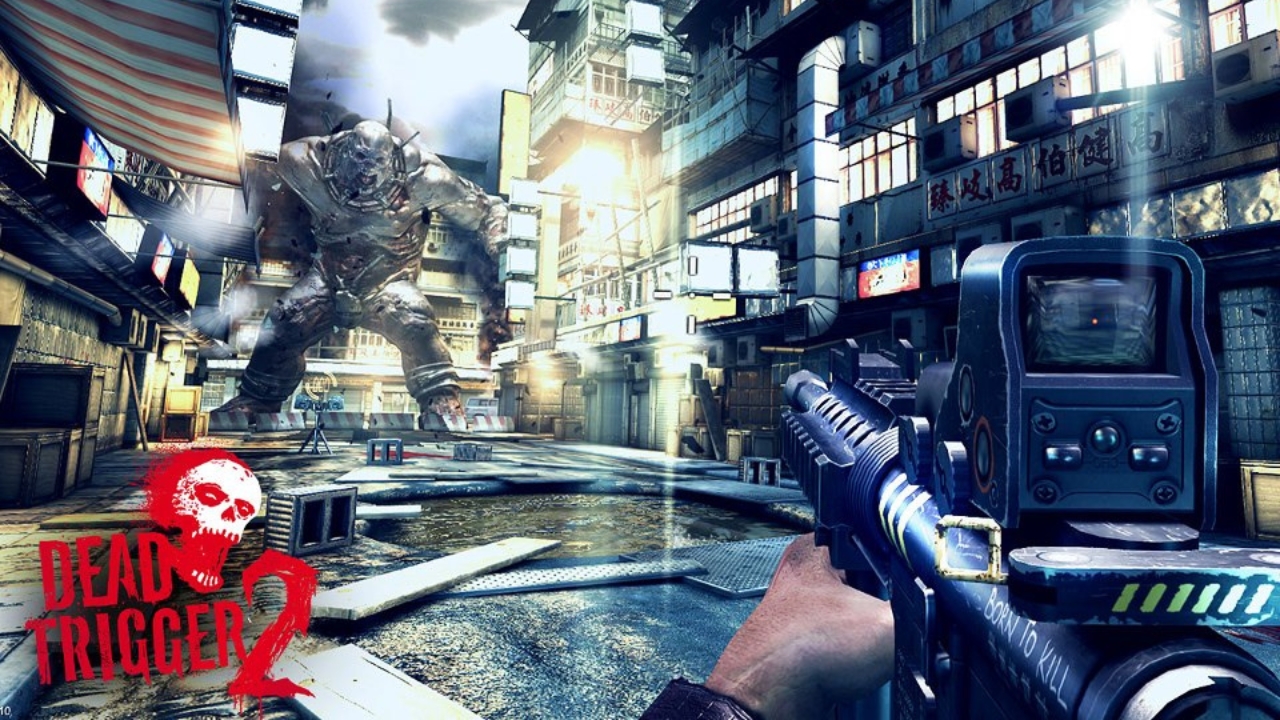 The campaign mode provides hours of undead-slaying action, while the arena mode provides wave-based survival against zombie hordes. With intuitive touch controls and an addictive progression system, Dead Trigger 2 is one of the best zombie FPS games on iOS.
6. N.O.V.A. Legacy
Step into a sci-fi world with N.O.V.A. Legacy, a stunningly beautiful FPS featuring a compelling single-player campaign. As a veteran marine, you'll utilize futuristic weapons and armor to take down hordes of alien enemies across various planets.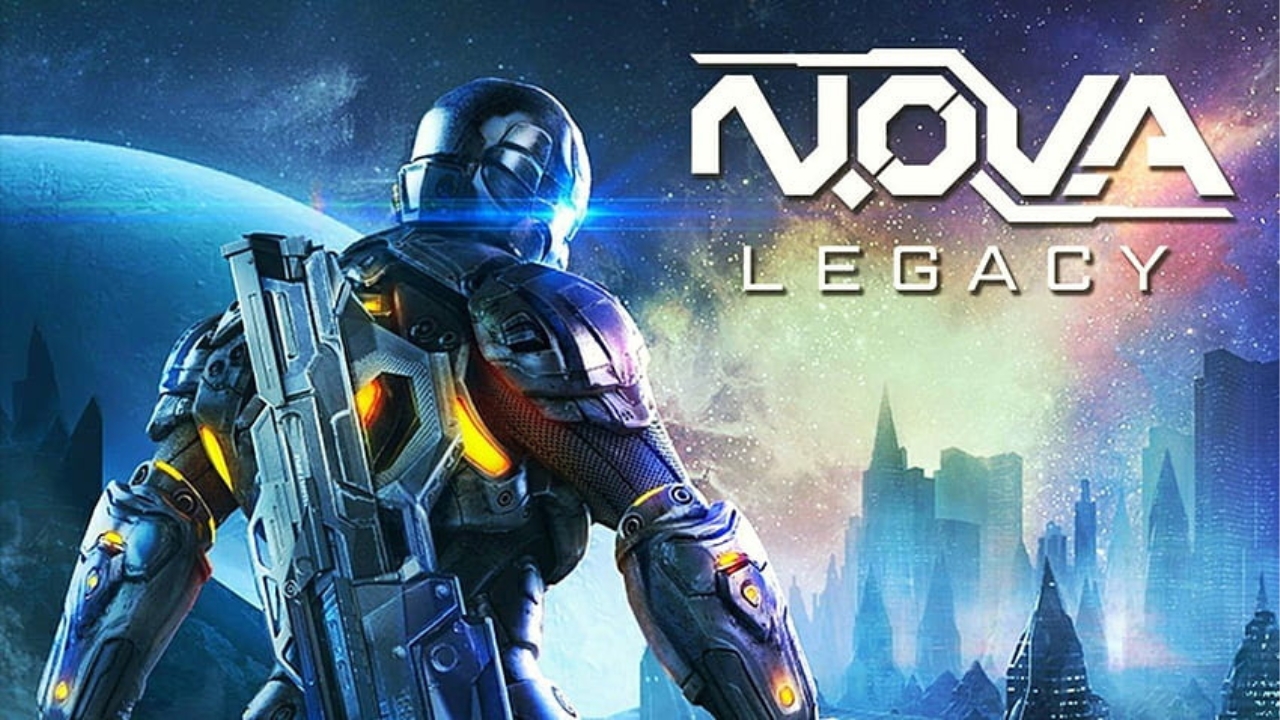 With an engaging story to drive the action forward through multiple acts, N.O.V.A. Legacy provides a polished cinematic experience. The FPS action itself is fast-paced and varied, with mystical powers augmenting your gunplay arsenal. If you want a great looking sci-fi shooter, N.O.V.A. Legacy is a top choice.
7. Hitman Sniper
Step into the shoes of the legendary assassin Agent 47 in Hitman Sniper. This unique spin on the FPS genre has you strategically picking off high value targets from the perfect vantage point. With over 150 missions full of creative opportunities for assassinations, you'll need to plan out the best approach and skillfully line up the perfect headshot.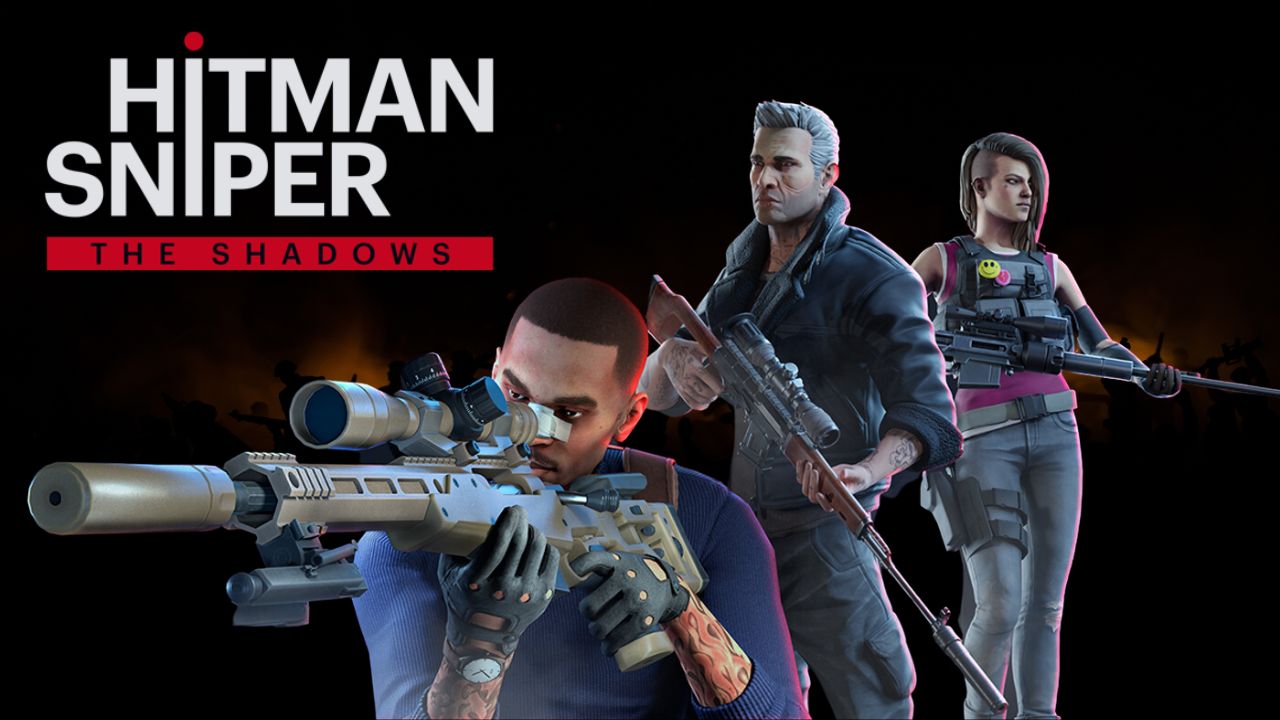 Upgrades and skill trees let you customize your sniper nest and tools. Beautiful graphics and environments help set the stage for an immersive and calculated shooting experience. If stealthy precision kills sound fun, Hitman Sniper can't be beat.
8. Bullet Force
Bullet Force brings classic online multiplayer FPS action to your mobile device. With 20+ guns to unlock, multiple game modes, and in-depth weapon customization, Bullet Force offers a robust competitive experience. The solid touch controls and smaller map design allow for fast-paced run-and-gun action.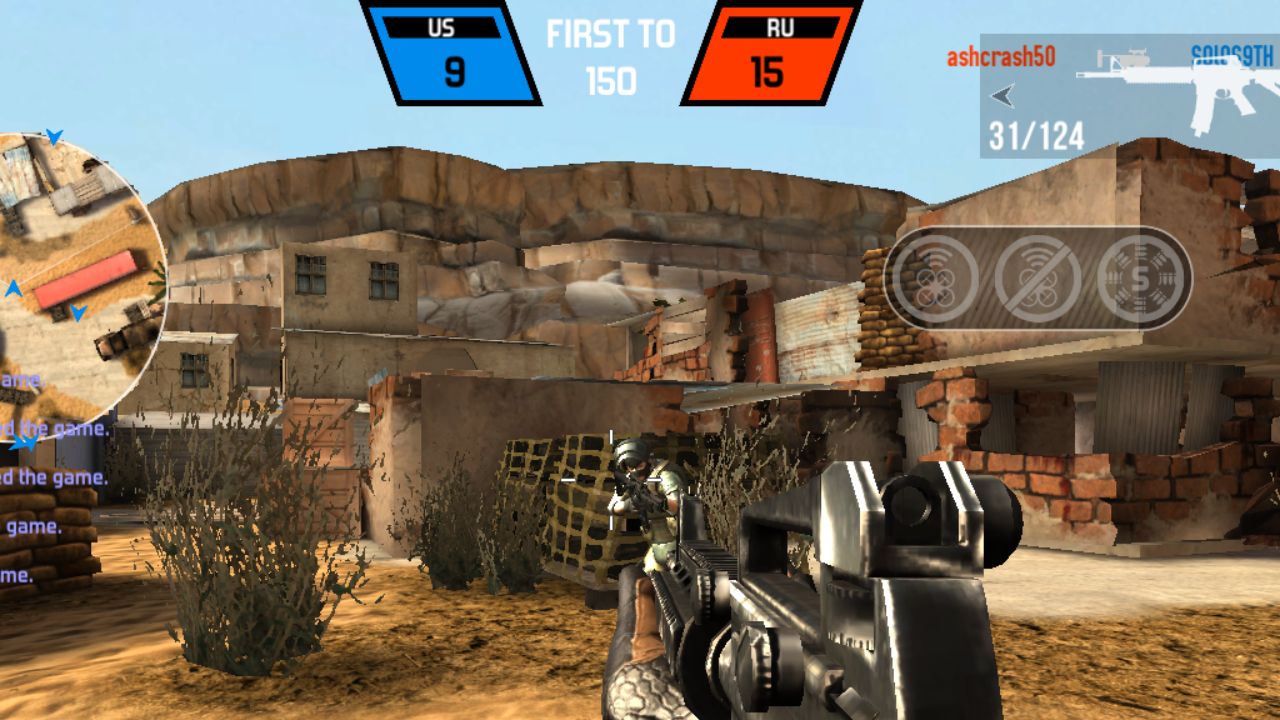 You can also squad up with friends or join clans for team battles. Polished visuals, fun power-ups like radar hacking and explosives, and unlockable cosmetics add to the appeal. For no frills competitive FPS fun on the go, Bullet Force hits the target.
9. Critical Ops
Similar to Counter Strike on PC, Critical Ops provides skill-based 5v5 tactical matches that reward strategy and precision. The defuse, team deathmatch, and gun game modes offer intense competitive challenges. With regular competitions and tournaments, Critical Ops has built a thriving eSports scene on mobile.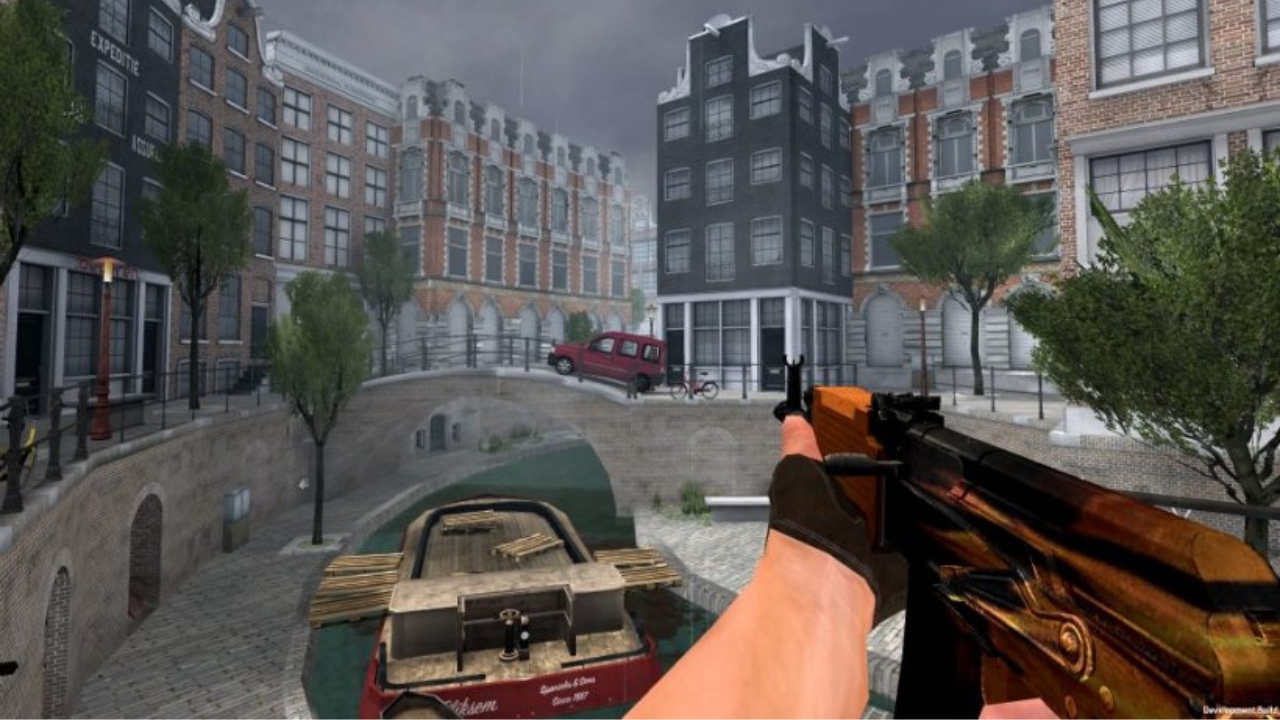 The maps feature varied terrain and verticality that opens opportunities for tactical playstyles. Overall it offers a polished and fair competitive FPS experience perfect for both casual players and hardcore esports fans.
10. Free Fire Battlegrounds
Last on our list is Free Fire Battlegrounds, a 50 player online battle royale shooter. Like PUBG and Fortnite, you'll parachute onto a map and scavenge for weapons and gear while fighting to be the last person standing. Fast-paced 10 minute matches ensure you're always in the thick of intense action.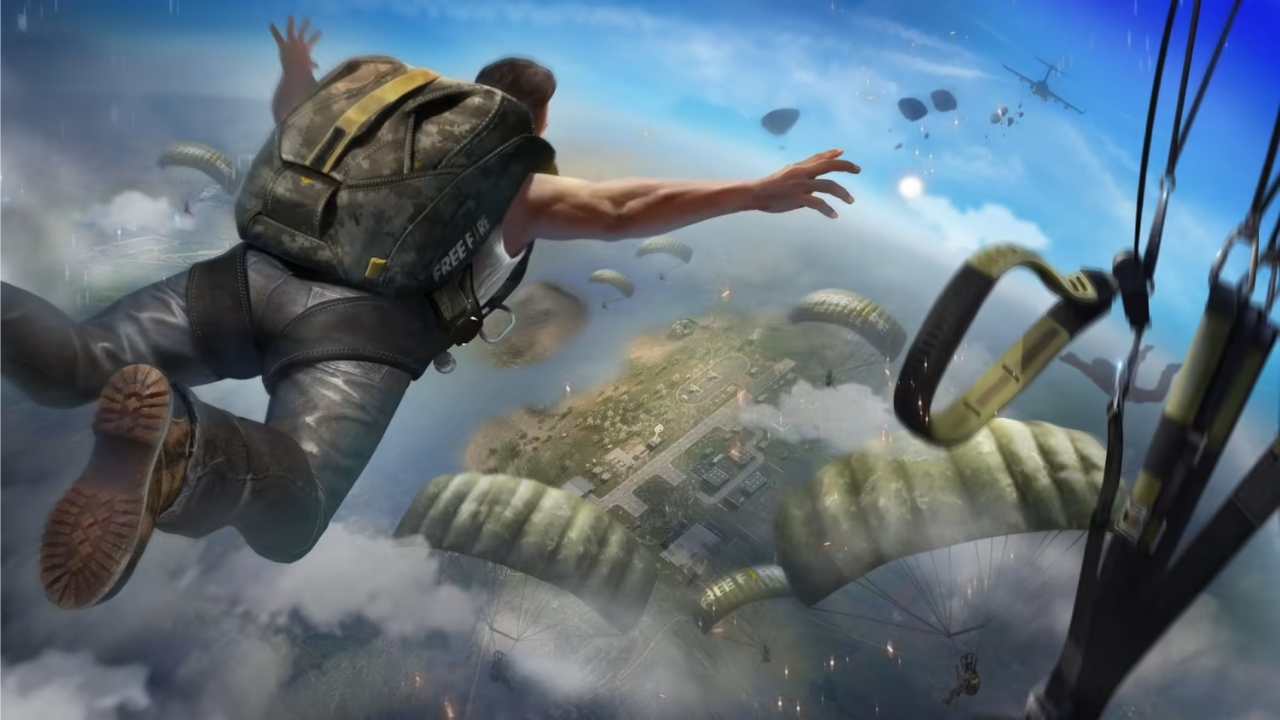 Free Fire sets itself apart with destructible environments, vehicles, and simplified building mechanics for erecting cover. Smooth graphics and easy controls allow you to focus on honing your battle royale skills and strategies. And playing with friends is a blast thanks to built-in voice chat.
First-person shooter on the iPhone?
First-person shooters (FPS) do come with their drawbacks on the iPhone. The biggest one is that the on-screen controls are almost impossible to use. You certainly don't get any precision shooting, which can leave you out of luck on the more competitive titles, especially when going multiplayer.
That's why you might want also to consider picking up a controller to go along with one of this first-person shooter. With a game controller for the iPhone, you can take your wicked skills online, slaughter a majority of the competition, and end up as one of the top players on the leaderboards. Here are a few that work great with the iPhone:
Our favorite controller yet is the SteelSeries Stratus XL. This controller is essentially your standard full-size Xbox One gaming controller, but for the mobile market. Bringing mainstream console ergonomics to the iPhone and other mobile devices, you'll genuinely slaughter the completion with precision buttons and toggles.
You can easily connect this up to your iPhone or iPad over Bluetooth. Once you do, you can customize and program the sensitivity of the triggers and joysticks. It's one of the few controllers out there that allow you to do this.
If you're looking for a controller that you can take on the go, look no further than the MOGA Hero Power. MOGA has made all sorts of game controllers for smartphones for years now, and out of that experience is the perfect formula — the MOGA Hero Power.
This one has a clip to keep your iPhone in place while you play; however, it certainly won't fit an iPad. You can still connect up over Bluetooth, and use the controls as normal, though. However, using the iPhone with it, the Hero Power even allows you to charge your device while you play.
Best First-Person Shooter (FPS) Games for iPhone or iPad Verdict
As you can see, there are a lot of great FPS games for the iPhone and iPad. These are all impressive titles, and the competitive side to them adds to the fun. That said, you can enhance your experience by picking up one of those controllers for the iPhone or iPad, as well.
Do you have a favorite FPS title or controller? Let us know in the comments below.
* If you buy through links on our site, we may earn an affiliate commission. For more details, please visit our Privacy policy page.